The Bloggers 2011: And the winners are…
The winners for The Bloggers 2011 are...
After 5 weeks, the people have spoken and the judges have had their say. We here at CP were blown away by the response and would like to thank all of the nominated bloggers, our awesome sponsors, judges and of course all of the people who got involved with the voting. With over 90 blogs nominated and over 8000 votes recieved for the shortlisted finalists, the judges sure had some reading time cut out for them in deciding the winners.
It's been a crazy five weeks and our hats go off to everyone who got involved. So without further adieu, the winners of the first ever Concrete Playground's The Bloggers 2011 are: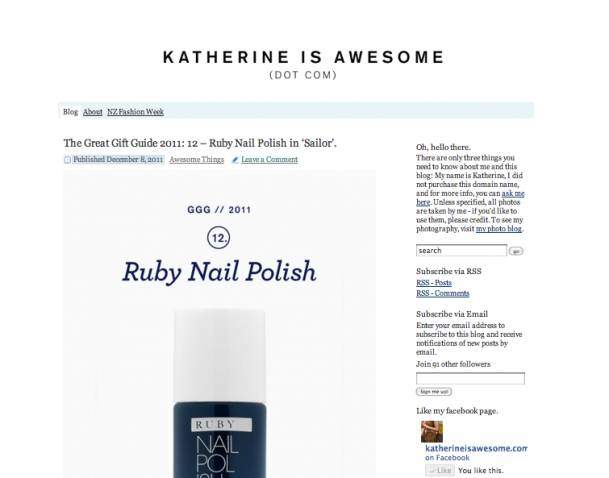 Fashion
Winner: Katherine is Awesome
Katherine first started her blog in 2008 after a friend gifted her the domain name Katherineisawesome.com. Her popularity was evident with over 20% of the public votes for Fashion choosing her as their favourite blog. The judges also agreed and rated her highly on authenticity, insight and opinion.
Thanks to Sunglass Hut, Katherine wins 'A Sunglass Hut year-round wardrobe' which includes 4 pairs of sunglasses, one for each season, valued at $500 per frame.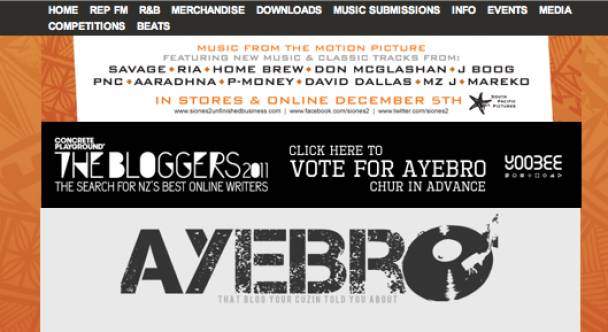 Music
Winner: Ayebro
With an astounding 433 likes, accounting for 40% of the vote, you face a tough batter arguing with the popularity of Ayebro, not only in the Hip Hop community, but from general music enthusiasts. David Dallas gave them a vote of confidence during The Bloggers, as did the judges. Congratulations Ayebro.
Thanks to Rhythm and Vines, Ayebro wins a Media Pass and campsite to this year's Rhythm and Vines Festival in Gisborne.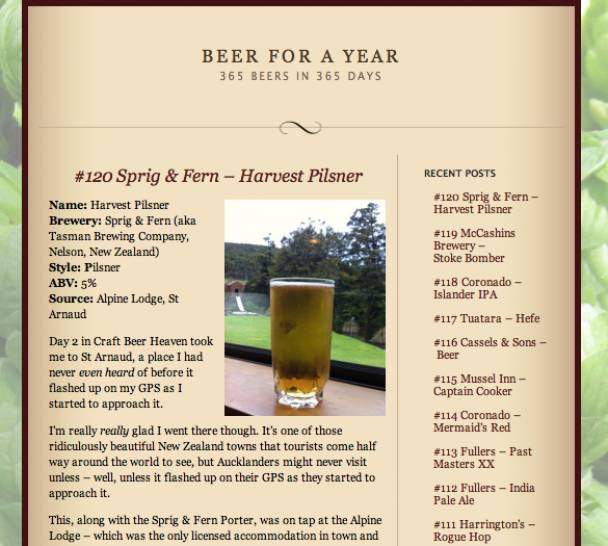 Food and Beverage
Winner: Beer for a Year
Judges loved the concept and its execution. Beer for a Year is well written and was the most popular from the public vote. Despite there being a beer sponsor for this category, it was pure coincidence that the Best Food and Beverage blog goes to Beer for a Year. Congratulations.
www.beerforayear.wordpress.com
Thanks to Moa Beer, Beer for a Year wins dinner for 5 mates with Moa Beer founder Josh Scott to talk all things beer, food and life.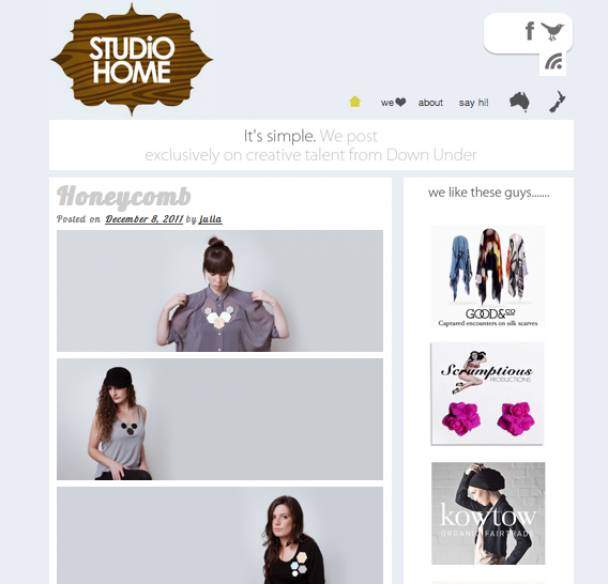 Design and Photography
Winner: Studio Home
Wanaka based Julia received 15% of the public vote and overwhelming support from the judges as best Design and Photography blog for 2011.
Thanks to We Can Create, Julia wins a double VIP pass to the 2012 We Can Create event in Auckland valued at $1035.00.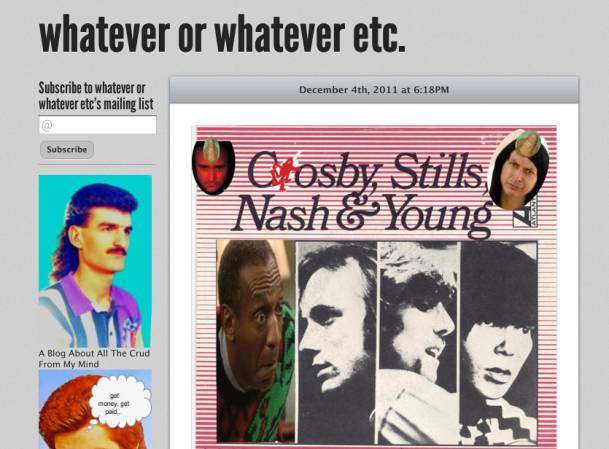 Media, Arts and Culture
Winner: Whatever or Whatever Etc.
A very well supported blog, An Emerald City frontman Rueben Bonner's blog, Whatever or Whatever Etc., cannot be beaten on originality and authenticity. Readers get to go inside the head of Rueben and filter through abstract ramblings of a life consisting of letters to a Zoo in England demanding information on Grant the Chimpanzee, through to people who you should avoid when having a bad trip on mushrooms. Culture at its best.
www.whateverorwhateveretc.tumblr.com
Thanks to Metro Magazine, Rueben wins dinner for two at the Metro/Audi Restaurant of the Year - The Grove and a 2012 season pass to Silo Theatre productions.
Microblogs
Winner: David Farrier
Newsman and all round good guy, David Farrier, showcases his personality and general commentary on life via his Twitter feed, evidently enjoyed by the judges and 8.2% of the public vote that he received.
http://www.twitter.com/davidfarrier
THE CONCRETE BLOGGER AWARD
for Most Solid Online Writer
A big congratulations to Tim and Joe who are behind the photography blog The Shutter Pirates.
Judges loved their originality of the site. All of the photos on the site are their own along with a well scripted story, more often than not providing regular, entertaining and engaging wit. Covering a whole raft of topics from their travels and daily experiences, judges saw a lot of potential in The Shutter Pirates and look forward to seeing more from them in the future.
Thanks to grabaseat and The Sydney Arts Festival, The Shutter Pirates win a return trip to Sydney with Accommodation to hang out at the Concrete Playground Sydney Office and attend a number of events including the Sydney Arts Festival in January 2012.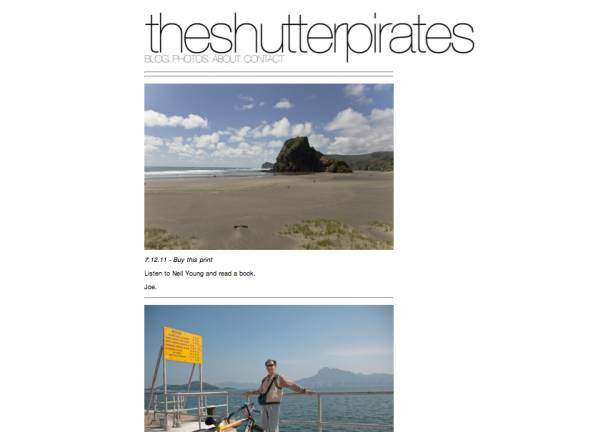 For the full list of finalists, click here:
Published on December 09, 2011 by Kyle Bell