Capital Region Farmers Market
Sample fresh, handpicked and handcrafted local produce at this weekly market.
Canberra and its surrounds are known to have some the country's best local produce and handmade goods — and you can get your hands (and tastebuds) on it fresh from the source at this weekly market.
Every Saturday from 7–11.30am, producers, growers, artisans and creatives gather at EPIC (Exhibition Park in Canberra) to offer their wares. Among the 100-plus stalls, you can expect fruit and veg, artisanal baked goods, olive oil, smallgoods, hot food, handmade pasta, fresh flowers and even leguminous premixes. There's even a mix-your-own-muesli stand.
You may also stumble across some luxe items that don't appear at your average local market — we're talking truffles, alcohol-free craft cocktails and cold brew coffee. Visitors (like you) have the opportunity to buy direct from the source and learn a little from the growers and makers. Don't know what to do with celeriac? Strike up a conversation and find out.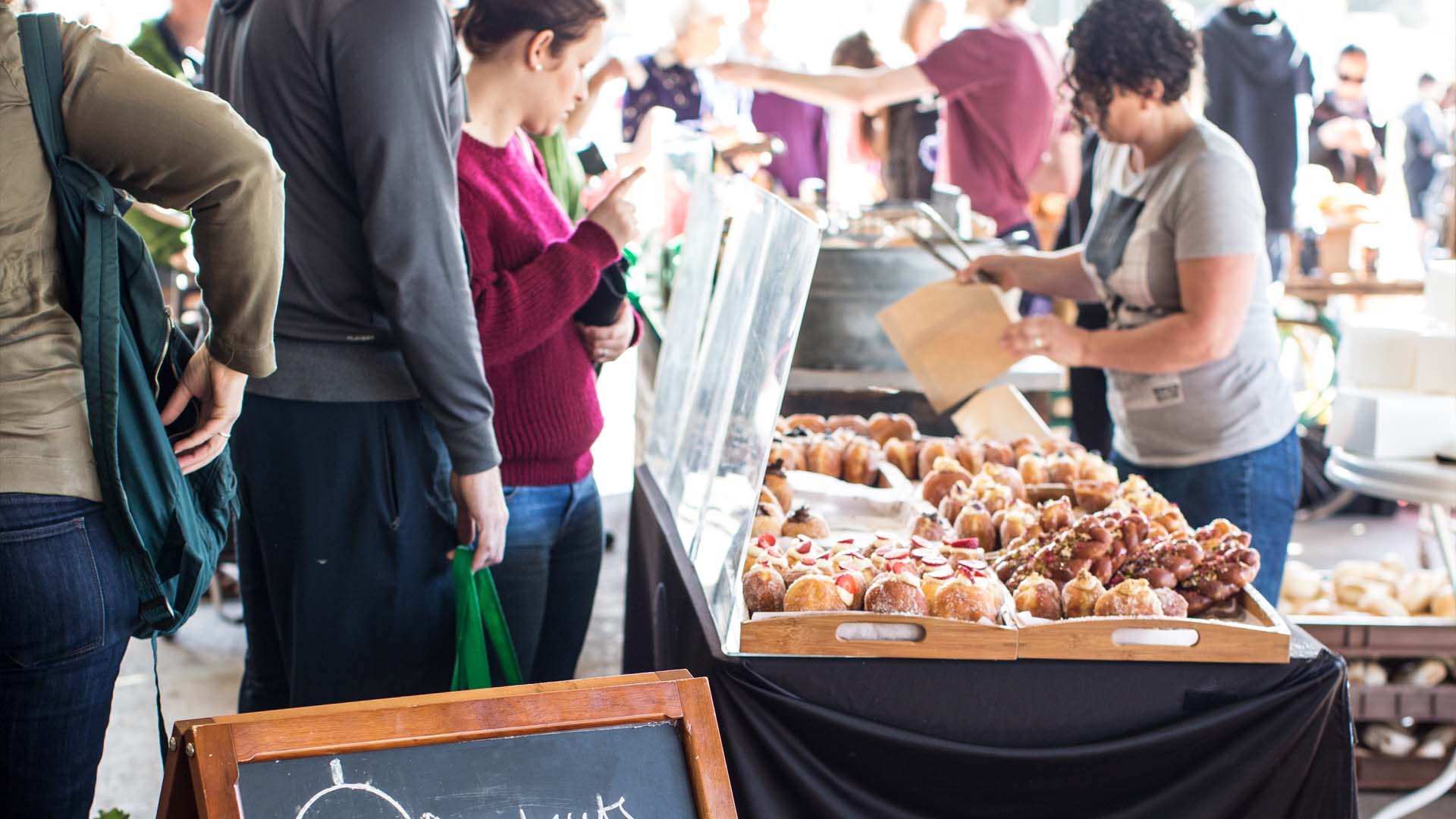 Images: VisitCanberra