Concrete Playground Reader Exclusive: Explore the Best of Hobart With a 'Posh-As' MONA Visit
A premium Tassie getaway packed full of art, wine and awe-inspiring adventure is now yours with all the bells and whistles.
Our team of editors have curated a Hobart getaway package for Concrete Playground Trips, taking guests on an exclusive tour of Tassie's art, wine and culture scene.
This trip covers your Hobart essentials, but then we've stepped things up a notch for you. Take a scenic flight over the iconic Wineglass Bay, get the 'posh-as' MONA experience (with a long, boozy lunch included), and squeeze in a series of wine tastings across the region.
Plus, all the organising has been done in advance. No need to scour the internet for the best accom (the trip includes a four-night stay at the fantastic Henry Jones Art Hotel), book cabs or create an itinerary of your own. We've done it all for you.
But we also know how important it is to keep holiday plans flexible — that's why there's no formalised itinerary for this trip. Instead, you can lock in the below included experiences at a time that suits you.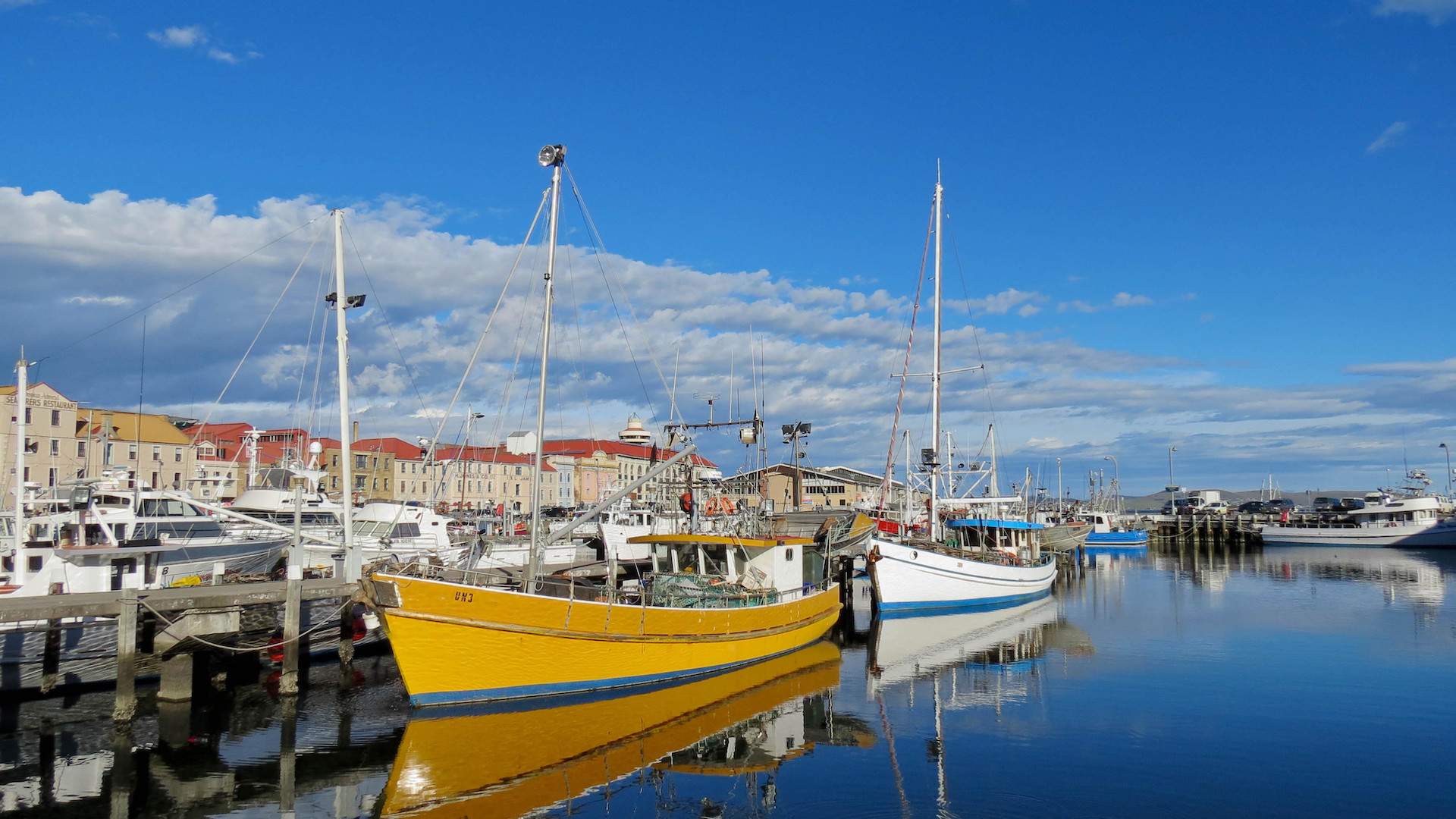 MONA ON A WHOLE OTHER LEVEL
If you haven't heard of MONA, you've been living under a rock. This art institution is a can't-miss Hobart experience. And this package doesn't just give you a ticket to the galleries and grounds. Booking through Concrete Playground Trips gives you a ferry ride to MONA and a private guided tour and wine tasting at their Moorilla winery.
Then you'll enjoy an excellent two-course lunch that comes with even more locally produced wine, plus a bottle of Moorilla's Muse to take back to your hotel. If you're going to visit MONA, do it this way.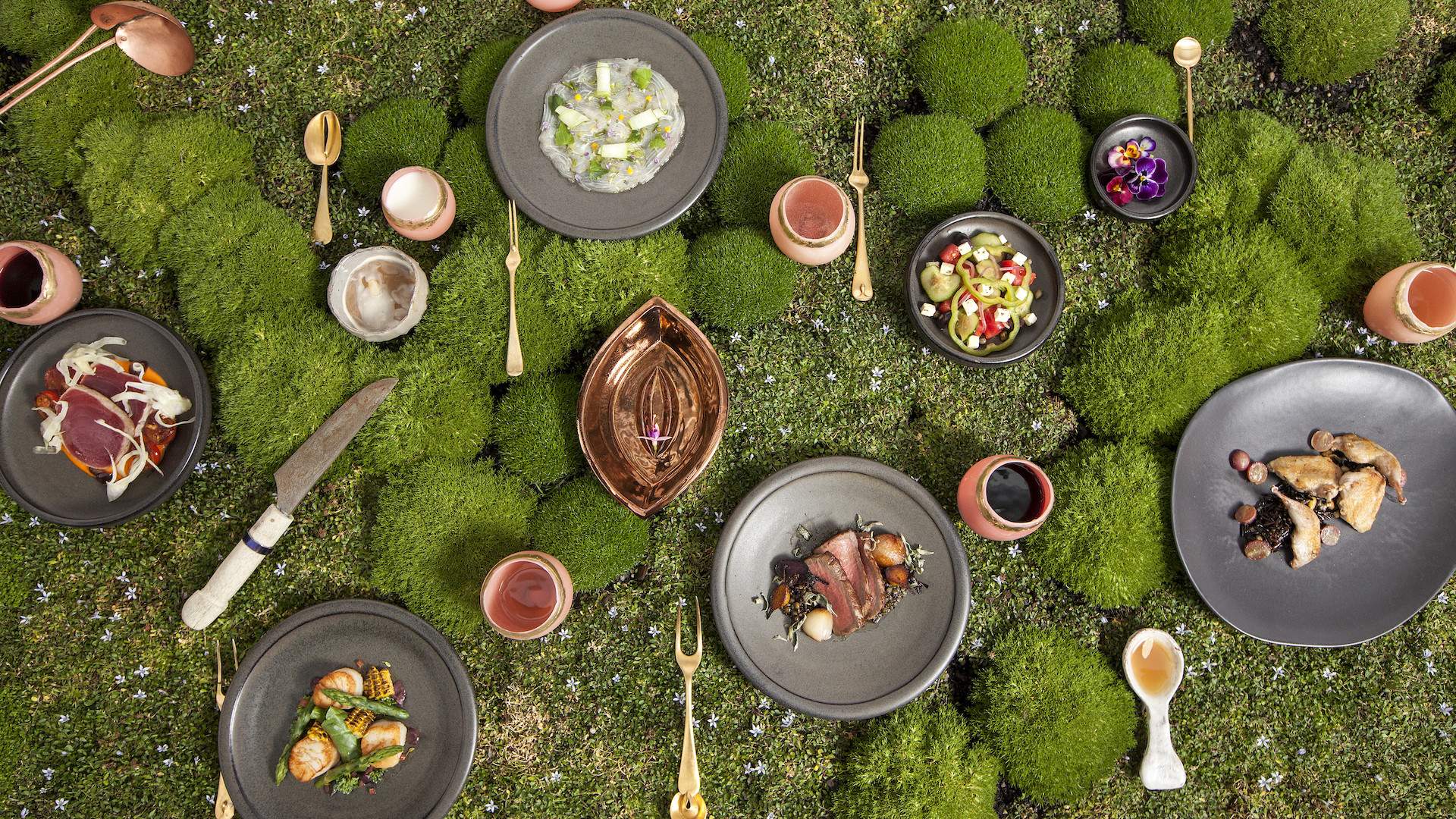 WINEGLASS AND WILDLIFE TOUR
On another day, guests take to the skies over Wineglass Bay. During a 45-minute flight, you'll soar further above Freycinet National Park, home to dramatic pink granite mountains, secluded bays, crystal clear waters and pristine white beaches. Leaving the peninsula, you'll fly over the seal colony of Ile Des Phoques and continue towards Maria Island, where you'll touch down to explore the island on foot.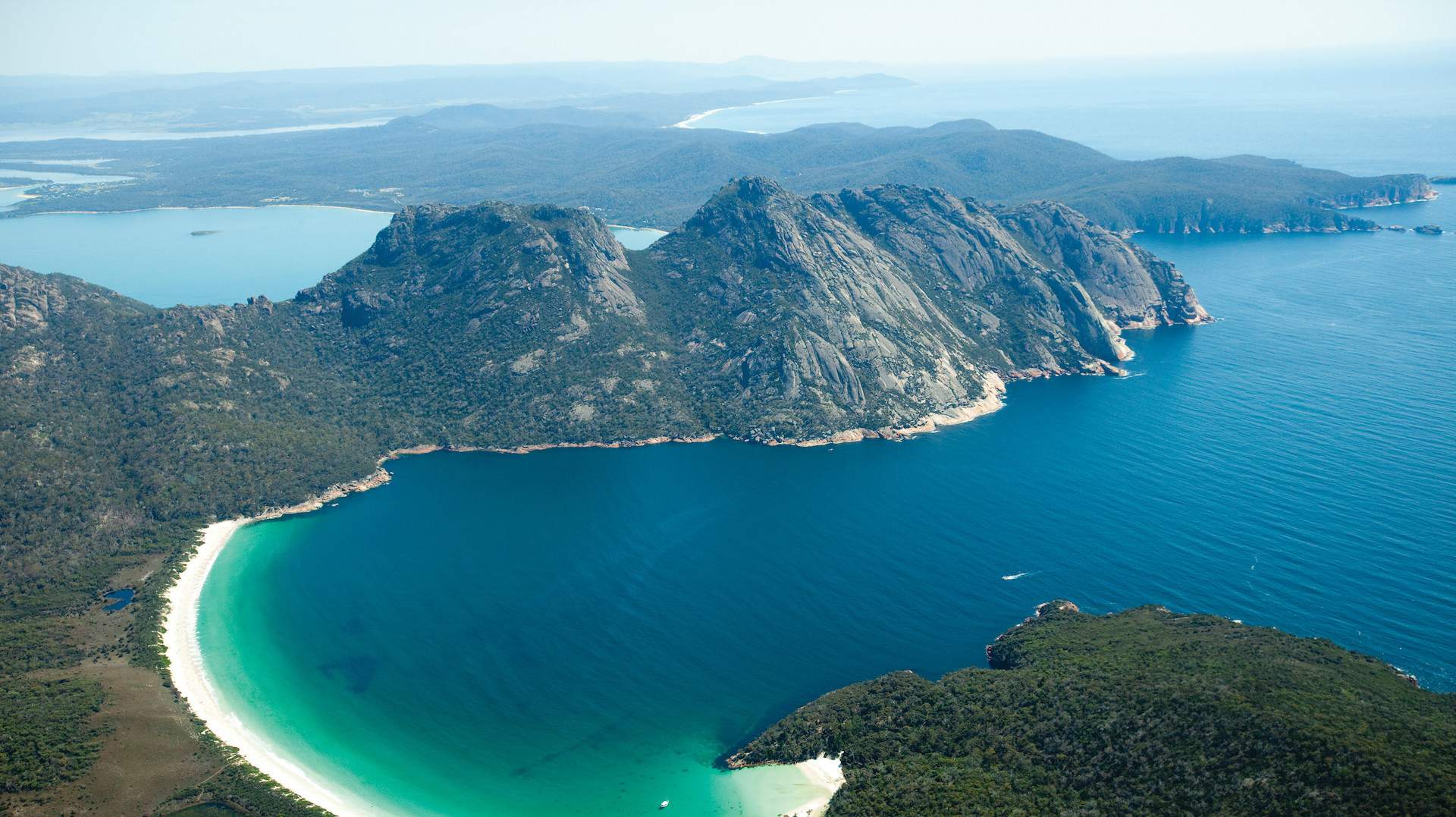 Known for its abundance of wildlife, Hobart's Maria Island is home to rare and endangered species like the swift parrot and Cape Barren goose, wombats, kangaroos and of course, the Tassie Devil. We even manage to squeeze a decadent seafood and vino lunch into the day – bring on all the local oysters!
ACCOMMODATION
We have the hotel picked out for you too. The Henry Jones Art Hotel will be your home for four nights, giving you somewhere historic and calming to rest your head. The jam warehouse turned dedicated arts hotel comes with in-house restaurants and cocktail bars serving up innovative feasts and cocktails from Tasmania's best seasonal produce.
Luxe amenities and foodie delights aside, what's most intriguing about a stay at The Henry Jones Art Hotel is the unique opportunity it poses to stay inside a – very comfortable, very cosy – art gallery, essentially. Some 400 artworks (most by emerging Tassie artists) adorn hallways, guest rooms and public spaces here, and you might just spot an artist in residency toiling away on their masterpiece in the lobby.
Need further inspiration? Read our Long Weekender's Guide to Hobart and travel further afield to get a taste of all things Tassie with our extensive guide to the best of Tassie's fantastic food, produce and culinary culture.
Book tickets to this exclusive getaway through the Concrete Playground Trips website.
Main image credit: Tourism Tasmania & Rob Burnett
Concrete Playground Trips
Book unique getaways and adventures dreamed up by our editors