ARTS & ENTERTAINMENT
A Look Beyond the Mouse Ears at ACMI's Dazzling New 'Disney: The Magic of Animation' Exhibition
Now on display at the newly revamped Melbourne venue, it covers everything from 'Steamboat Willie' and 'Fantasia' to 'The Lion King' and 'Raya and the Last Dragon'.
Whichever Disney theme park sits on your must-visit list — the original Disneyland in California, Florida's Walt Disney World, or sites in Tokyo, Paris, Hong Kong and Shanghai — you won't be heading there while Australia's borders are closed to international travel. So, the Mouse House has brought some of its magic our way. Now open at Melbourne's newly revamped Australian Centre for the Moving Image, Disney: The Magic of Animation showcases the company's considerable animated prowess across the past century.
Whether you've always been a fan of Mickey Mouse, can remember how it felt when you first watched Bambi, are able to sing all of Genie's lyrics in Aladdin or fell head over heels for Moana more recently, you'll find plenty worth looking at among ACMI's halls and walls. And in its doors, too, actually — because walking beneath mouse ear-shaped openings to move from one area to the next is all part of the experience. Of course it is.
Displaying from Thursday, May 13–Sunday, October 17, marking ACMI's first big exhibition since it reopened after its $40 million transformation and making its only Aussie stop at the venue, Disney: The Magic of Animation explores everything from 1928's Steamboat Willie — the first talkie to feature Mickey Mouse — through to this year's Raya and the Last Dragon. Obviously, a wealth of other titles get the nod between those two bookending flicks. Fantasia, Alice in Wonderland, Lady and the Tramp, The Jungle Book and The Lion King also feature, as do Mulan, Frozen, Big Hero 6 and Zootopia. And yes, many of these movies have been remade in live-action or photo-realistic CGI; however, ACMI's showcase is only about the animated films.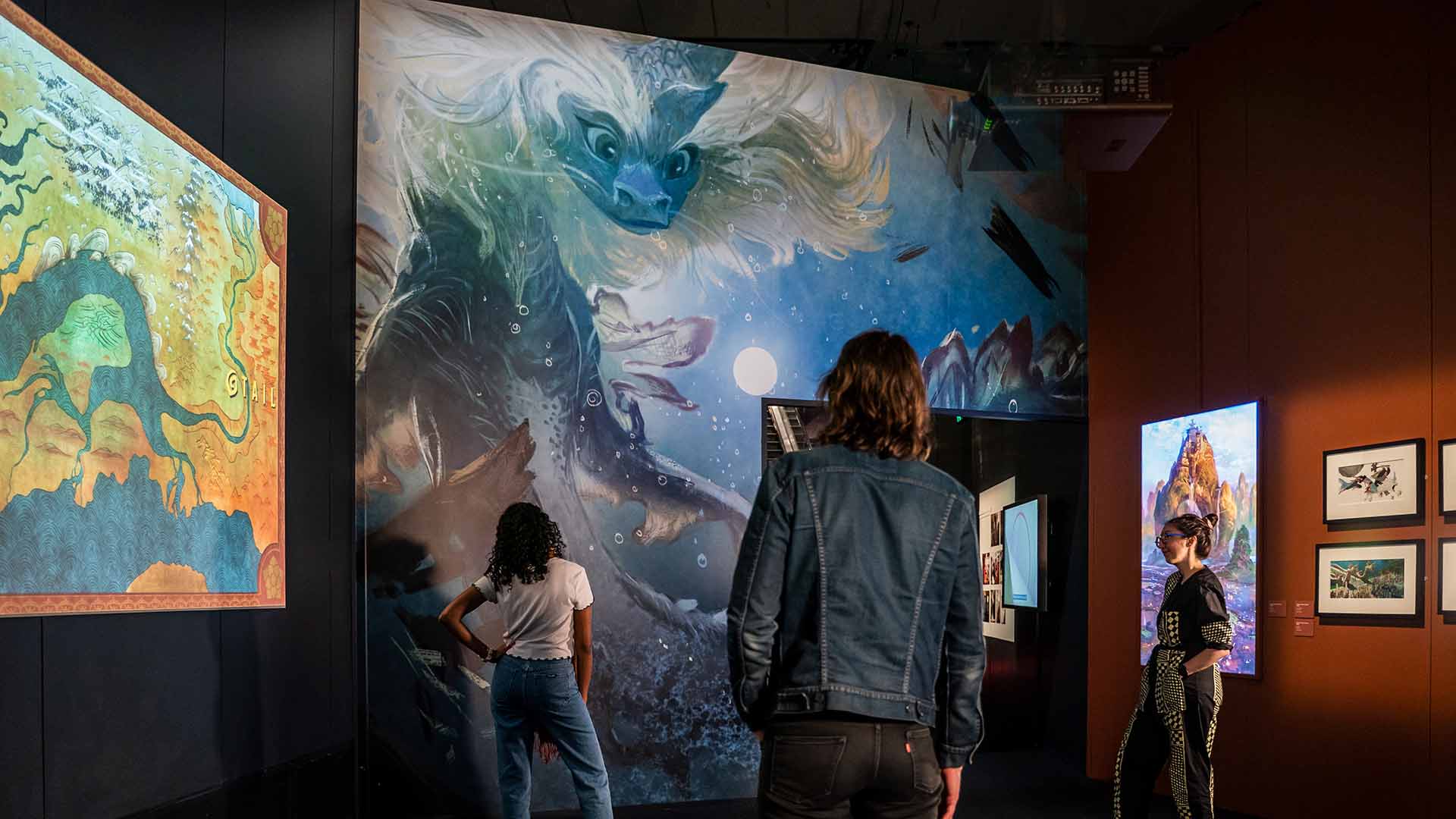 The big drawcard: art from the Mouse House's hefty back catalogue of titles, and heaps of it. More than 500 original artworks feature, spanning paintings, sketches, drawings and concept art. The entire lineup has been specially selected by the Walt Disney Animation Research Library, and will let you get a glimpse at just how the movie magic comes to life, how some of Disney's famous stories were developed, and which animation techniques brought them to the big screen.
"The exhibition features behind-the-scenes production artworks which were created during the development of our Disney animated films," explains Walt Disney Animation Research Library Art Exhibitions and Conservation Manager Kristen McCormick. She notes that visitors will "see how the filmmakers and artists develop our stories, and work through different ideas and concepts along the way to creating the films we know so well". And if you think the 500-plus piece collection on display is sizeable — which is is — it was chosen from more than 65 million works in the Walt Disney Animation Research Library.
Get ready to peer at hand-drawn dalmatians (which is timely, given that Cruella hits cinemas and Disney+ at the end of May), stare closely at Mickey Mouse's evolution, examine Wreck-It Ralph models and pose next to Snow White. Wall-sized artworks pay tribute to a number of movies, too — The Little Mermaid piece is particularly eye-catching — and feeling like you're stepping into a Disney movie is an unsurprising side effect.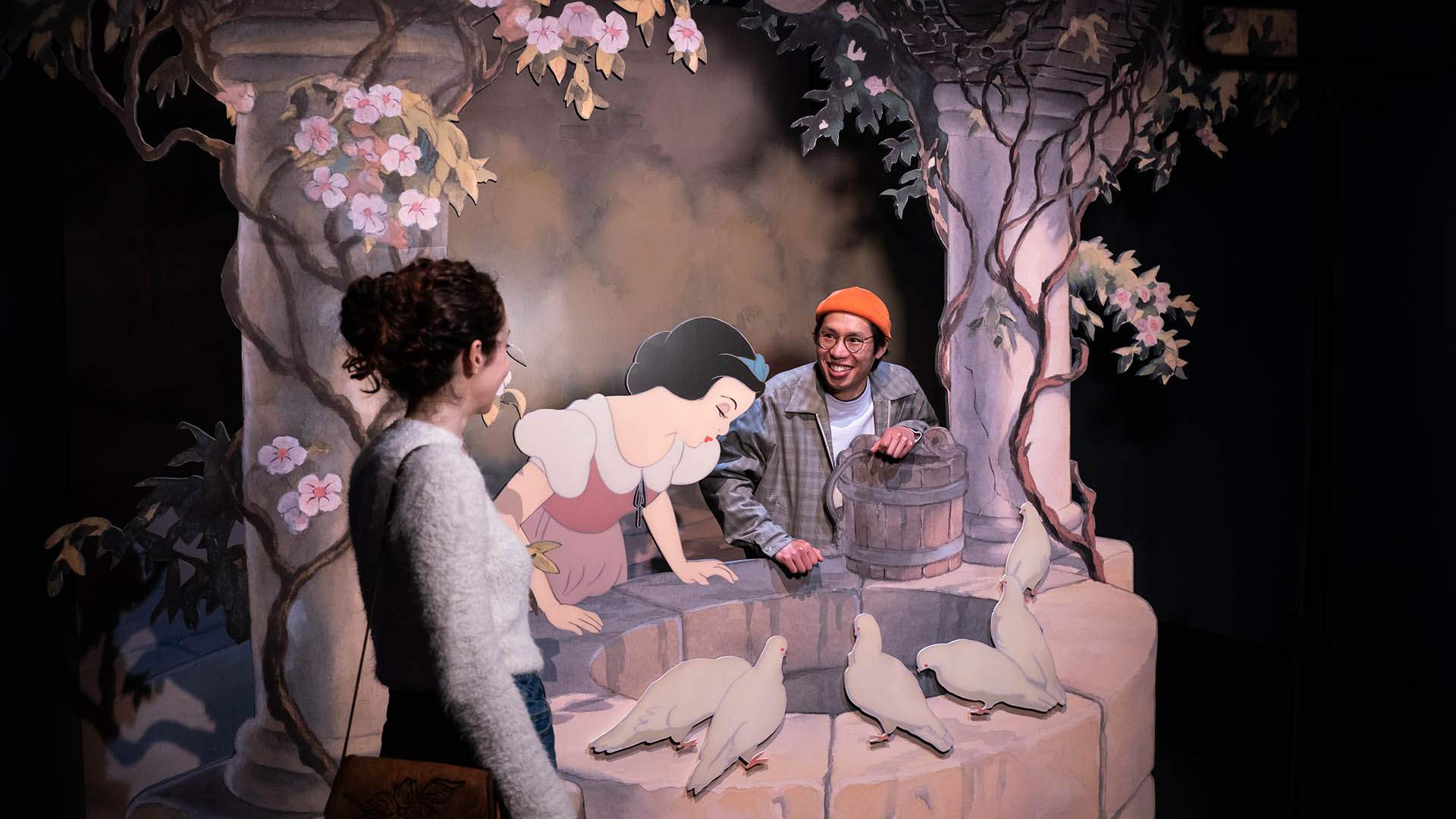 Arriving on our shores after past seasons in cities such as Paris, Tokyo, Seoul and Singapore, Disney: The Magic of Animation is clearly designed to appeal to Mouse House fans of all ages. You, your parents, today's primary school kids — you've all grown up watching Disney flicks. So, while you're pondering tales as old as time, being ACMI's guest, contemplating the animated circle of life and definitely not letting your nostalgia go, prepare to be accompanied by aficionados both young and young at heart.
Disney: The Magic of Animation is on display at the Australian Centre for the Moving Image, Federation Square, Melbourne from Thursday, May 13–Sunday, October 17 — open 12–5pm Monday–Friday and 10am–6pm on weekend and during school holidays. For more information or to buy tickets, head to the ACMI website.
Images: Phoebe Powell.
Published on May 13, 2021 by Sarah Ward