ARTS & ENTERTAINMENT
The NGV's Big Summer Exhibition Will Be an Escher-Filled Immersive Optical Illusion
The Melbourne gallery will match the Dutch artist with Japanese design studio Nendo in a mind-bending collection of art and design.
The National Gallery of Victoria has revealed what will be on its agenda at the tail-end of this year, this evening announcing its summer centrepiece in the world premiere of Between Two Worlds | Escher X Nendo. Much like the NGV's 2016's Andy Warhol | Ai Weiwei show, the blockbuster exhibition will celebrate two very different creators: Dutch artist M.C. Escher and Japanese design studio Nendo. It will be the first to unite the two, bringing them together in an assembly of immersive art and design.
More than 160 different prints and drawings created by Escher during his career that ran from 1916 to 1969 will be shown, the first time the Dutch artist has had a major exhibition in Australia. Optical illusion being what he is known best for, and the images on display will be drawn from the world's largest collection of his work at the Gemeentemuseum in The Hague.
In tandem, Nendo will create an environment to house the works, taking inspiration from Escher to manipulate geometry and space to warp perception. This'll create a fully immersive experience in which to be boggled by Escher's works.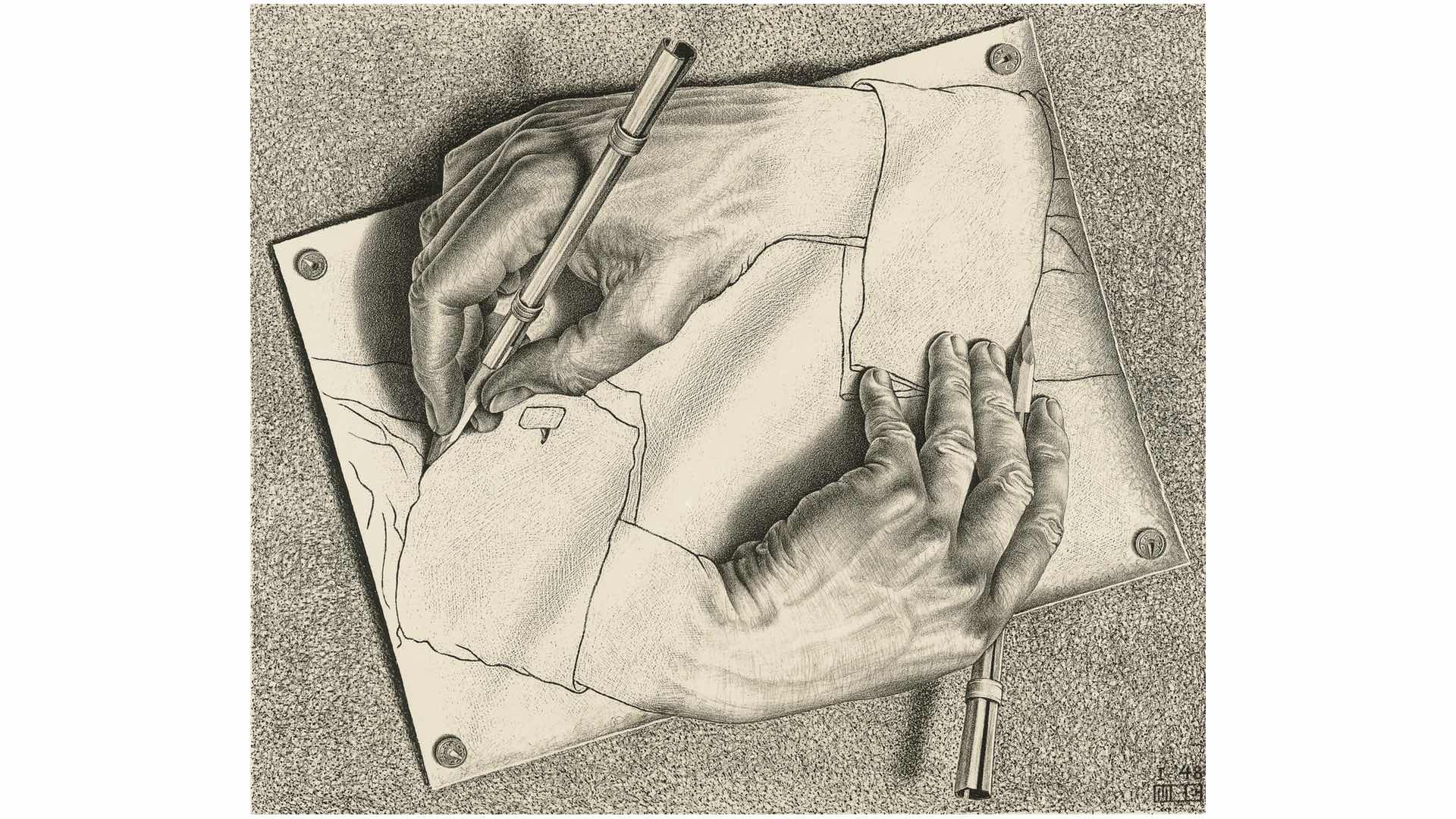 It doesn't stop there for the upcoming season, though — the NGV's spring/summer is bursting with art shaped fruit ready for you to pick.Australian artist Polly Borland will also be celebrated via a display of her works of recent times at the Ian Potter Centre. Borland is a locally born, LA-dwelling photographer notable for her photos of well-known figures like Queen Elizabeth II and Nick Cave. Gravitating lately more towards surrealism in her photography and producing disquieting and abstract images, both recent and new works of Borland's will be shown. This'll run from September 28 until February 3.
Also on the lineup is an exclusive showing of British artist Julian Opie's mixed media works. To be set in the NGV's gallery and gardens, the exhibition was created specifically to fill these spaces and will incorporate sculpture, video, and art specifically for the children's gallery.
Try Hito Steyeri's landmark video installation Factory of the Sun, about workers in a motion capture studio whose actions are used to create artificial sunshine, becoming a metaphor for the way digital screens use and emit light. Or take a bite out of Willian Wegman's work — a man whose Weimaraner dog became his artistic muse, William Wegman: Being Human highlights the artist's versatility across different artistic methods and mediums.
And don't forget Designing Women, a 40 year highlight of the role of female designers in shaping the culture and fabric of the design world. Drawing from the NGV's permanent collection, over 50 significant works will be showcased, icons by name and affect, and united by gender.
This summer's Triennial was the most visited exhibition in the NGV's 157 years, and this exhibition is sure to get similar numbers through the St Kilda Road doors. Start planning your art viewing now.
Between Two Worlds | Escher X Nendo will run at NGV International, Melbourne from December 2, 2018 until April 7, 2019. For more info, visit ngv.vic.gov.au.
Image: 'Day and Night', M.C. Escher, © The M.C. Escher Company, The Netherlands.
Published on April 24, 2018 by Kat Hayes