There are few drinks that divide opinion more than the ultimate breakfast of champions, that elixir of hangovers: the Bloody Mary. After all, to what other drink is it essential that you add a generous measure of hot sauce, pepper, Worcestershire sauce, horseradish and whatever the hell else takes your fancy? The Bloody Mary can come in so many different incarnations that it can be hard to keep up. No wonder everyone has their own spin.
The Bloody Mary is as individual as its drinker, and there are some that will scour a city's bars and cafes in the quest of personal perfection. That's exactly what's happened here, and we can safely state that after some extensive and truly difficult research, these are the drinks worth making the trip for.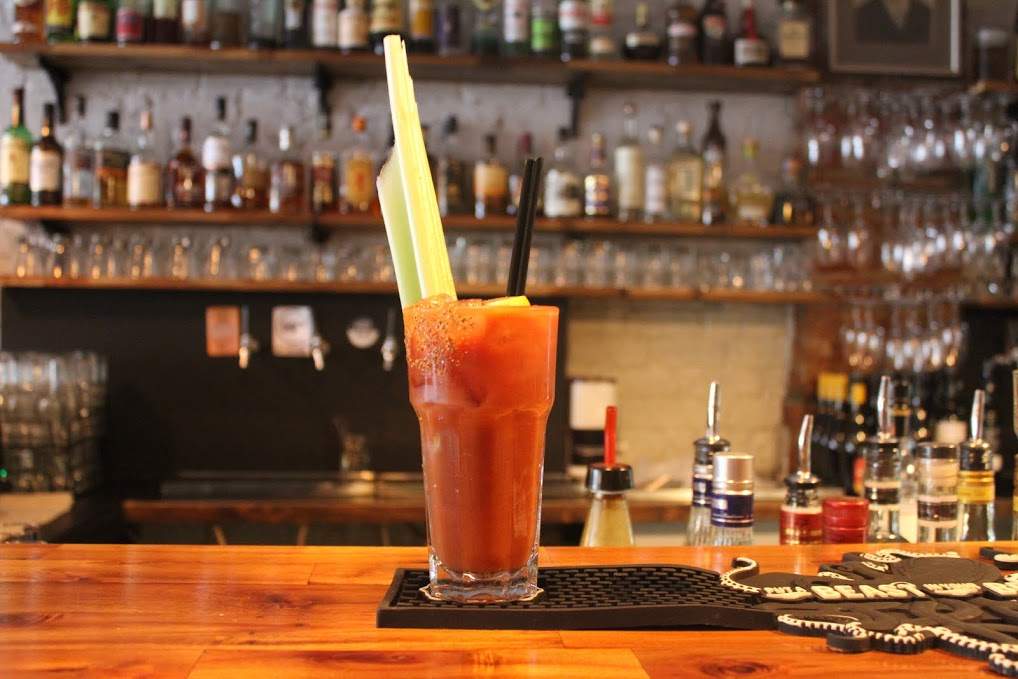 When the guy stirring up the drinks tells you that he makes his own Bloody Mary spice mix, and then lists more ingredients for the mix than you can count on all your fingers, it's safe to say that your drink is probably going to be pretty spesh.
The Catfish have the Bloody Mary down pat. Just the right blend of warmth and spice without being too demanding on the palate, it's exactly what a poor hungover soul needs. The blend is perfection, and because it's pre-mixed they can pump them out when they need to, which means that you won't be waiting 15 minutes for your drink. Plus, every time you get one it'll be just as amazing as the last time. You're a spice demon? No fear – they're happy to tailor the heat to your liking. Usually retails at $16 from Monday to Saturday, but they do 'em for $10 on Sundays (just when you need it the most, amirite?) and they'll even serve it with a smile.
After The Sweetwater Inn closed we feared we wouldn't find a Bloody Mary as good in South Yarra again. Thankfully the same crew has opened a new venue just around the corner — and while the menu is different, they're still kept a place for their bang-on Bloody Marys. At Leonard's, they're served with a generous garnish of pickles and olives and sometimes a Pringle rim. And, you can't see here, but it's served in a glass shaped like a boot. It's too perfect.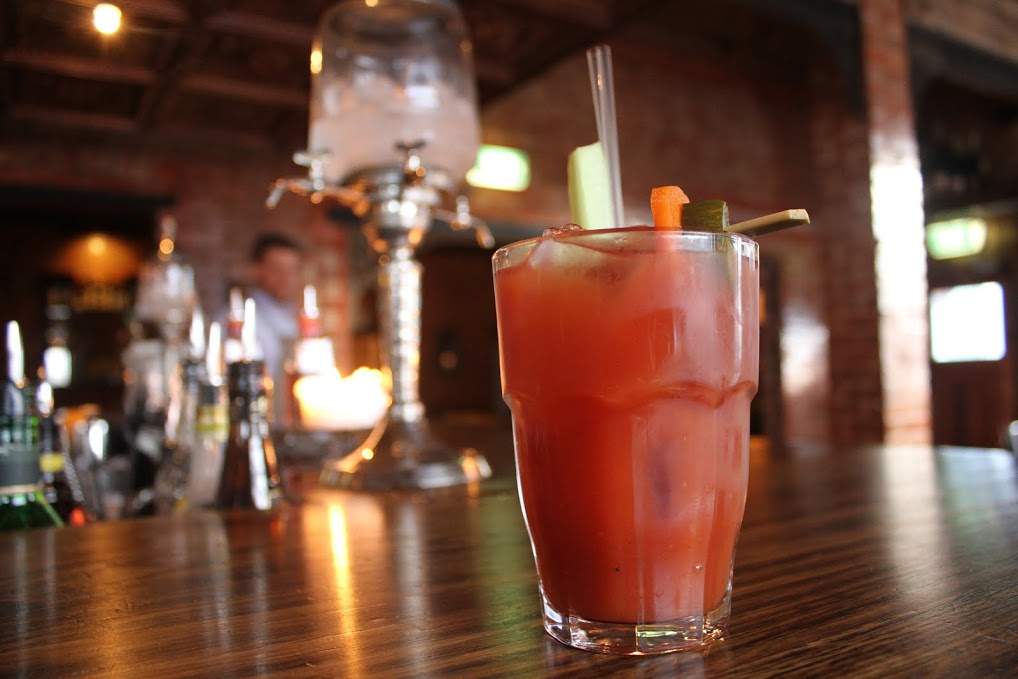 Did someone say smoke? Holy shit, guys. Almost everything in the Le Bon Ton Mary is home-crafted and house-made. They smoke their own peppers and include their own house-made pickle juice, chuck in some red and green Tabasco ('cos they fancy), and even garnish the drink with a cute skewer of their house pickles. The drink, on the whole, has quite a sweet mouthfeel, with a real punch of smoky flavours rolling in to finish things up. At $18 a go they aren't the most economical of the bunch, but smoked-goods aficionados need to give this one a try.
Borsch is a stalwart, and a damn fine one at that. Sitting pretty on Chapel Street since 2006, the team at BVT know their drinks, and with not one, but five variations on the theme, you're sure to find a Mary that you like. The menu lists options like the Bloody Gringo featuring coriander vodka and a floating corn chip; the Zorba Mary with oregano, feta and a Kalamata olive; the Bloody Mary with rosemary, horseradish and caperberries; and the Chiang Mai(Ry) which is a spicy chilli brew laced with a coriander vodka.
They also rock a classic BM with 'enough veg to skip breakfast' and even have a 'sides' option, where you can pimp your Bloody Mary with natural oysters, some truffled mushrooms or fried whitebait, among other goodies. All the Marys come in at the $14 mark and, with some damn fine breakfast offerings too, you'll find yourself in hangover heaven.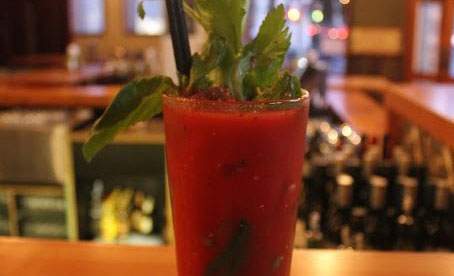 All the way down the end of St Kilda Road on the corner of Inkerman sits The Post. They've gone through an uplifting refurb, had a bit of a makeover, and now boast a fairly superb eating/drinking menu. Part of that, of course, is a pretty tasty Bloody Mary. To make theirs, the bar use horseradish, a splash of red wine (for balance) and throw in a couple of special touches, delivering a great Bloody Mary that blends all of the elements nicely. You can enjoy your drink in the courtyard and take in the ambience at one of the more historic watering holes of St Kilda. $17 a hit.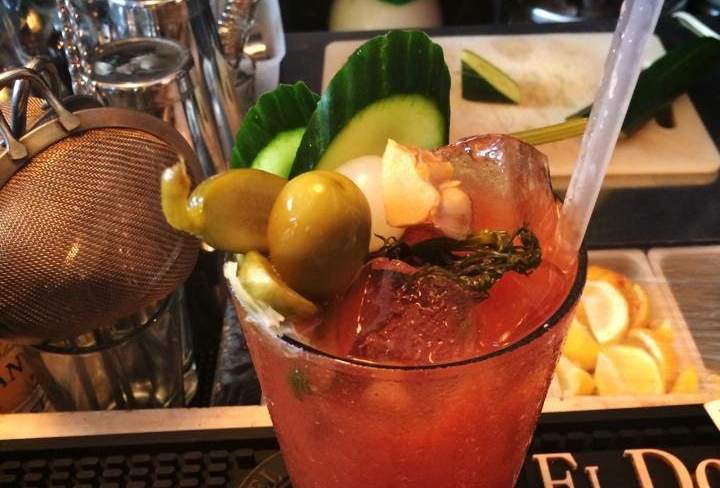 Anyone who makes their own pickles gets a tick. And anyone who makes their own pickles and then throws some of those pickles into a Bloody Mary gets a very big tick. The Rum Diary team make a damn good Bloody Mary and will spice it up as you like to ensure that you're completely satisfied with what you're imbibing.
You can pull up a seat at the bar or lounge at one of the tables out front, and with a nice long bar and a top capacity of around 60, you won't be waiting long for service. The only drawback is that the guys don't open before 2pm on weekends — but, really, you're probably not going to be able to face the day before then, are you? $18 each but the price can go up depending on your spirit of choice.
The Galleon have been doing Bloody Marys in St Kilda since before you were old enough to have a hangover. The Mary here can be found straight-up or with a little bit of variety, and while The Galleon do breakfast exceptionally well, they're no slouch in the drinks area, neither. You can order the standard Mary with Tabasco, Worcestershire sauce and lemon, or if you're feeling adventurous you can sample the Spanish Mary, which has an olive theme, the Evil Mary with extra chilli and Tabasco, or the Smoking Mary, which is laced with chipotle sauce and bacon salt.
You can also 86 your veg intake with the Muscle Mary, which boasts a veritable garden patch of pickle, radish and carrot.  The drinks are all between $12.50 and $14.50, and when you combine excellent food and drinks with their chilled atmosphere and well-worn chairs and decor, you might just start to feel better.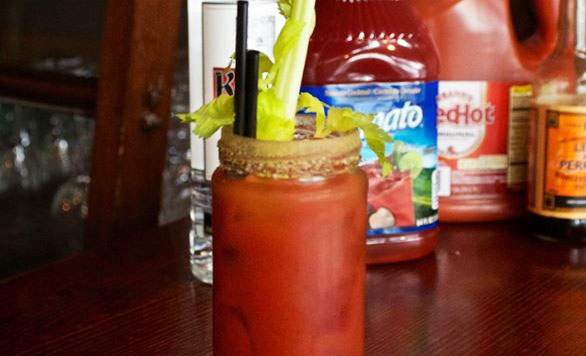 Does it count if they use Clamato? Of course it does. You just call it a Caesar. This American-themed bourbon bar has a staggeringly excellent selection of drinks and bar snacks, and if you're in the mood for an American fix, you gotta head here. Downside is that they don't open until 5pm on Saturdays and 6pm on Sunday, but hell, if you gotta have a Caesar there's really no better option. Pair it with some of their infamous Buffalo wings and you'll be set.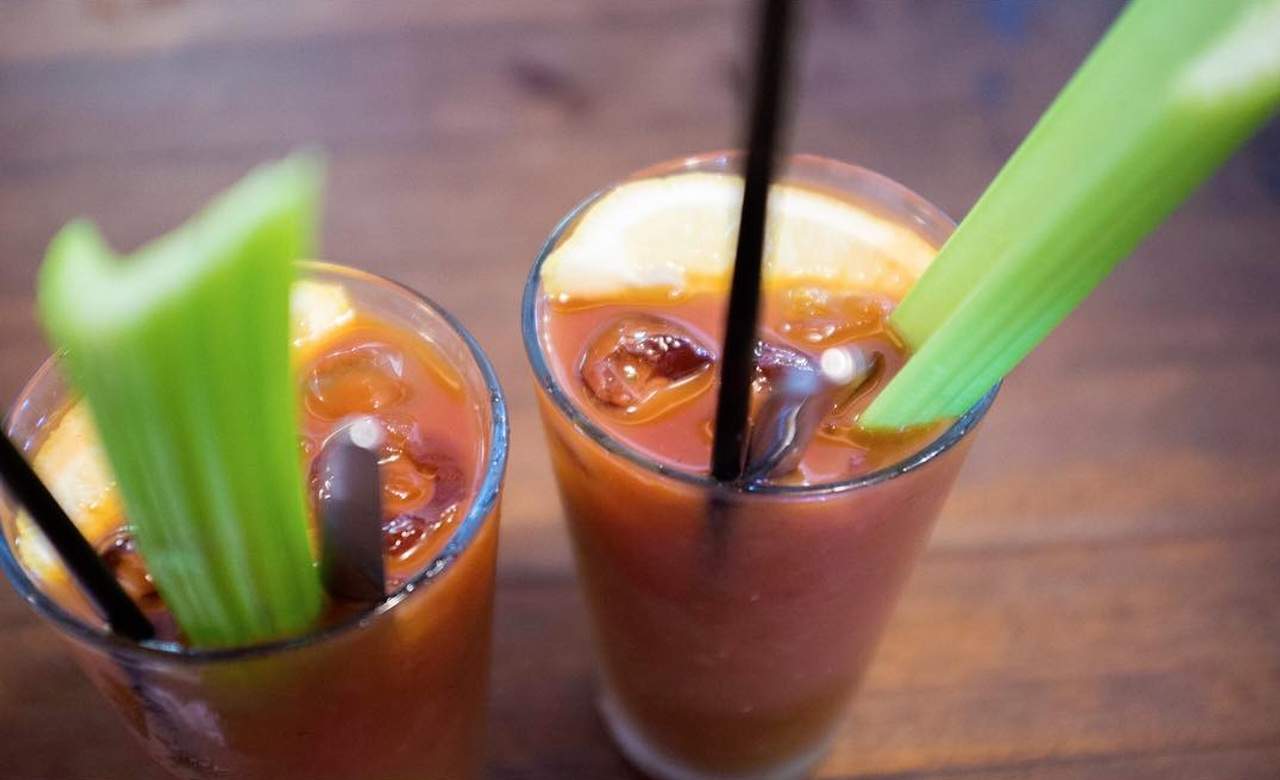 With the subtle signage and brick finish, Wide Open Road comes to life as soon as you step through the door. The cafe offers a lot more than the unassuming shopfront suggests — including brunch-perfect Bloody Marys as a side to your bacon sandwich. Made with a green tomato/red tomato mega mix and boasting bags of spice, it's how life's real adventurers start the day.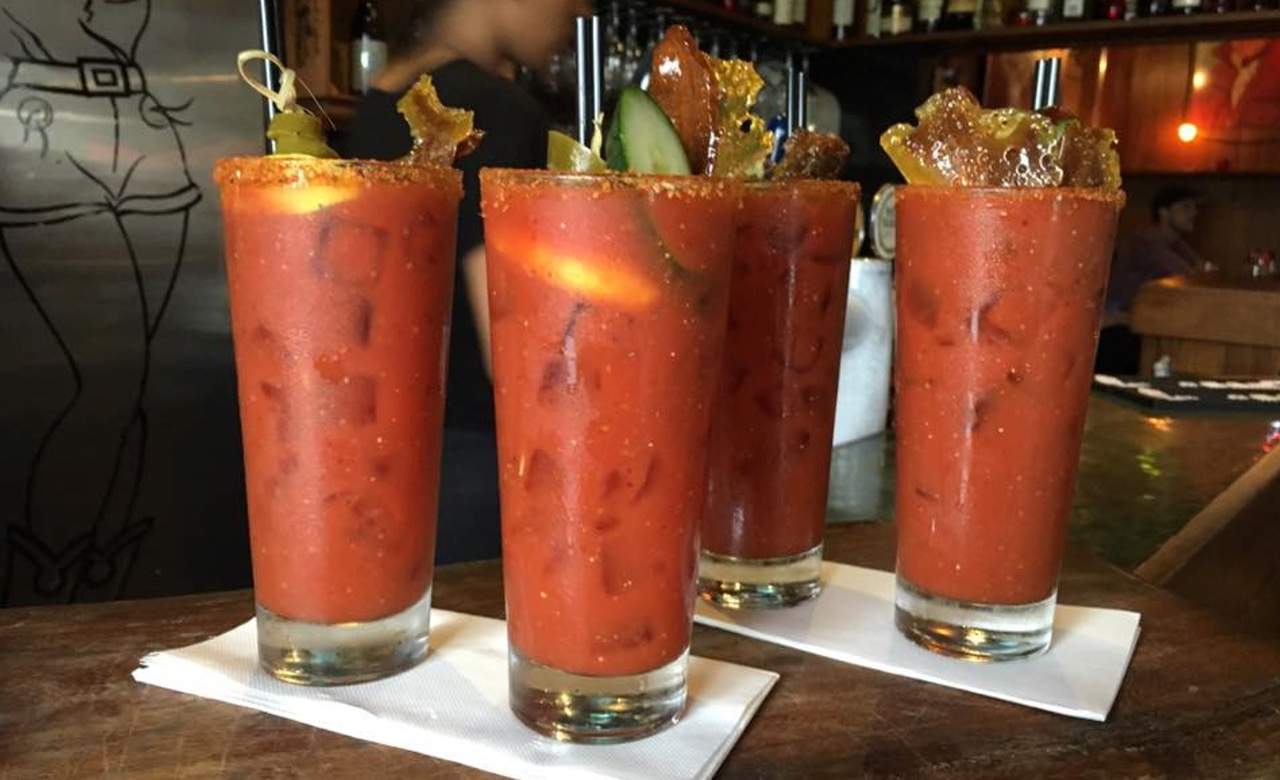 Two words: candied bacon. That's what comes atop your Bloody Mary at The Gem — the ultimate garnish for the ultimate cocktail. Further strengthening their BM game is the fact that they're only 10 bucks every day of the week. Pair it with their signature American barbecue and you've got the perfect kick-on brunch.
Top image: Borsch, Vodka & Tears. 
Published on December 16, 2016 by Laura Dawson