ARTS & ENTERTAINMENT
You Can Now Explore the Melbourne Museum, Immigration Museum and Scienceworks Online
Wander through exhibitions of dinosaur fossils, watch dance performances and learn about what things you shouldn't put in the microwave.
Among the latest list of temporarily shuttered venues to drop a revamped online offering for the sanity of us isolated locals, are the Museums Victoria stable of cultural institutions: Melbourne Museum, Immigration Museum and Scienceworks. The three sites can now be experienced from any screen, whenever you fancy, thanks to newly launched virtual programming Museums at Home.
Museums Victoria's digital channels will now play host to a suite of videos, live streams, online events and other experiences, to keep you connected and indulging that curiosity while cooped up at home.
You can take a virtual tour of Melbourne Museum, hitting exhibitions like Phar Lap: A True Legend, Dinosaur Walk, and brain-focused collection The Mind, seeing and learning plenty along the way. There'll be regular Q&A videos with the museum experts, too, where you can jump online and ask your own burning question about something that's got you stumped.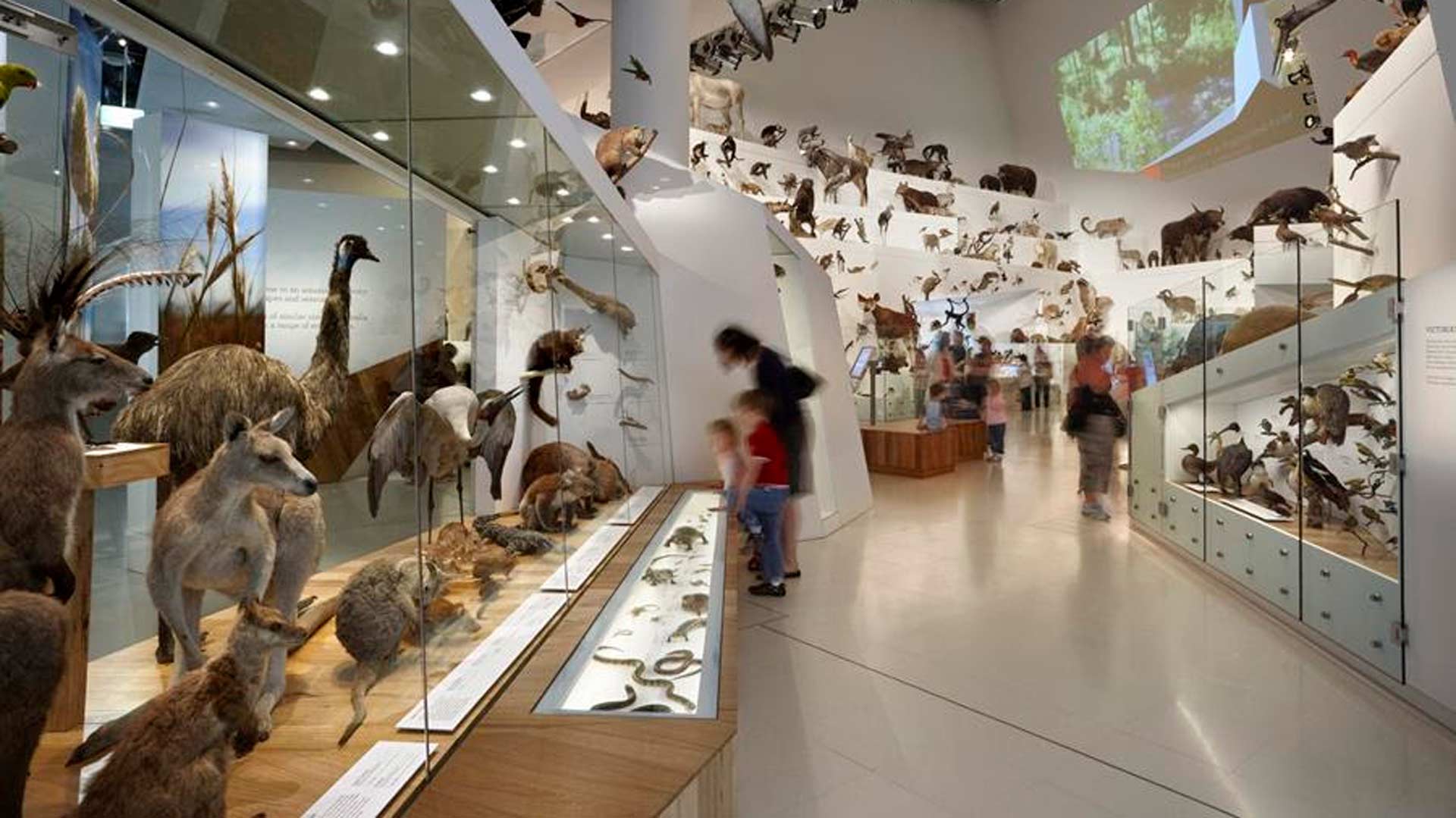 Meanwhile, Scienceworks' new online offering is sure to inspire a few at-home scientists, packed with virtual tours of its own exhibitions, research videos and links to loads of fascinating science stories. You can journey to Pluto with NASA's Alice Bowman and watch a hilarious video of 'things you shouldn't put in a microwave'. Don't try and recreate at home, folks.
And the Immigration Museum will have you embracing Victoria's multicultural roots, exploring personal stories and historic photos on a virtual tour of the current exhibitions. Identity: yours, mine, ours questions what it means to belong in Australia, while video footage captures award-winning First Nations artist and choreographer Amrita Hepi taking over the Immigration Museum's Long Room for a special performance last year. Or, you take a peek at much of the Museum's extensive Migration and Cultural Diversity collection, while reading up about the colourful history of migration in Australia.
Check out the full Museums at Home offering at the website and each of the museums' social channels.
Top image: Scienceworks, 'Beyond Perception' exhibition courtesy of Museums Victoria. Photo by Benjamin Heally.
Published on March 23, 2020 by Libby Curran