ARTS & ENTERTAINMENT
Seven Exciting New Art Exhibitions, Installations and Events Coming to Melbourne This Year
Start filling up your 2020 art calendar with art festivals, world-first exhibitions and visits to Melbourne's soon-to-open digital art museum.
Melbourne's arts calendar is always world-class, but this year it is particularly jam-packed — not just with recurring festivals and events, but lots of things that will hit the city for the first time ever. Us lucky Melburnians will be the first people in the world to see the works of 20th century French artist Pierre Bonnard reimagined by architect and designer India Mahdavi and, when ACMI reopens this year, an immersive new Mad Max installation. Plus, we'll get not one, but three new arts festivals and a new digital art gallery.
While more events, installations and and exhibitions will inevitably be announced as the year progresses, these are the ones you should get more excited about right now.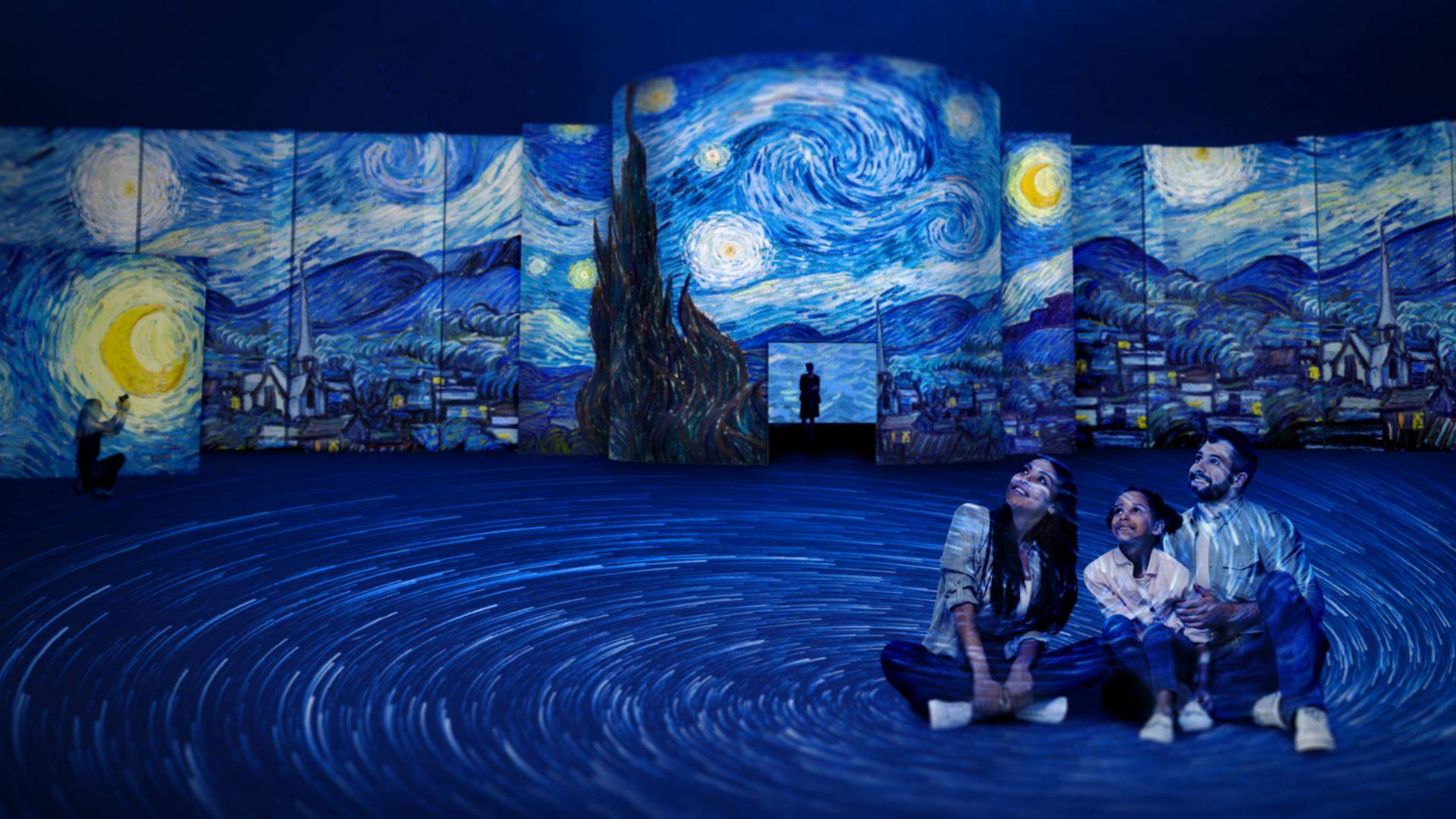 A BRAND NEW MULTI-SENSORY DIGITAL ART GALLERY
If you prefer an art experience that extends beyond looking at works on a wall, prepare to be impressed by Melbourne's new immersive digital art gallery. Set to open sometime in autumn, The Lume will take the form of a $15 million 2000-square-metre gallery, decked out with 150 state-of-the-art projectors. Projections of some of the world's most celebrated works will be splashed across various surfaces, backed by powerful musical soundtracks and complemented by aromas.
The project is the brainchild of Melbourne-based Grande Exhibitions, which, for the past 14 years, has hosted immersive exhibitions and gallery experiences in over 130 cities across the world. The company also owns and operates Rome's Museo Leonardo da Vinci. Known for celebrating art world greats like Vincent van Gogh and da Vinci through modern, multi-sensory technology, Grande Exhibitions will use a similar formula at The Lume. Instead of showcasing original works, the gallery will rely on a curation of music and moving image to create a tapestry of instantly recognisable artworks.
The Lume will open in an unconfirmed Melbourne location in autumn 2020. We'll let you know when more details are announced.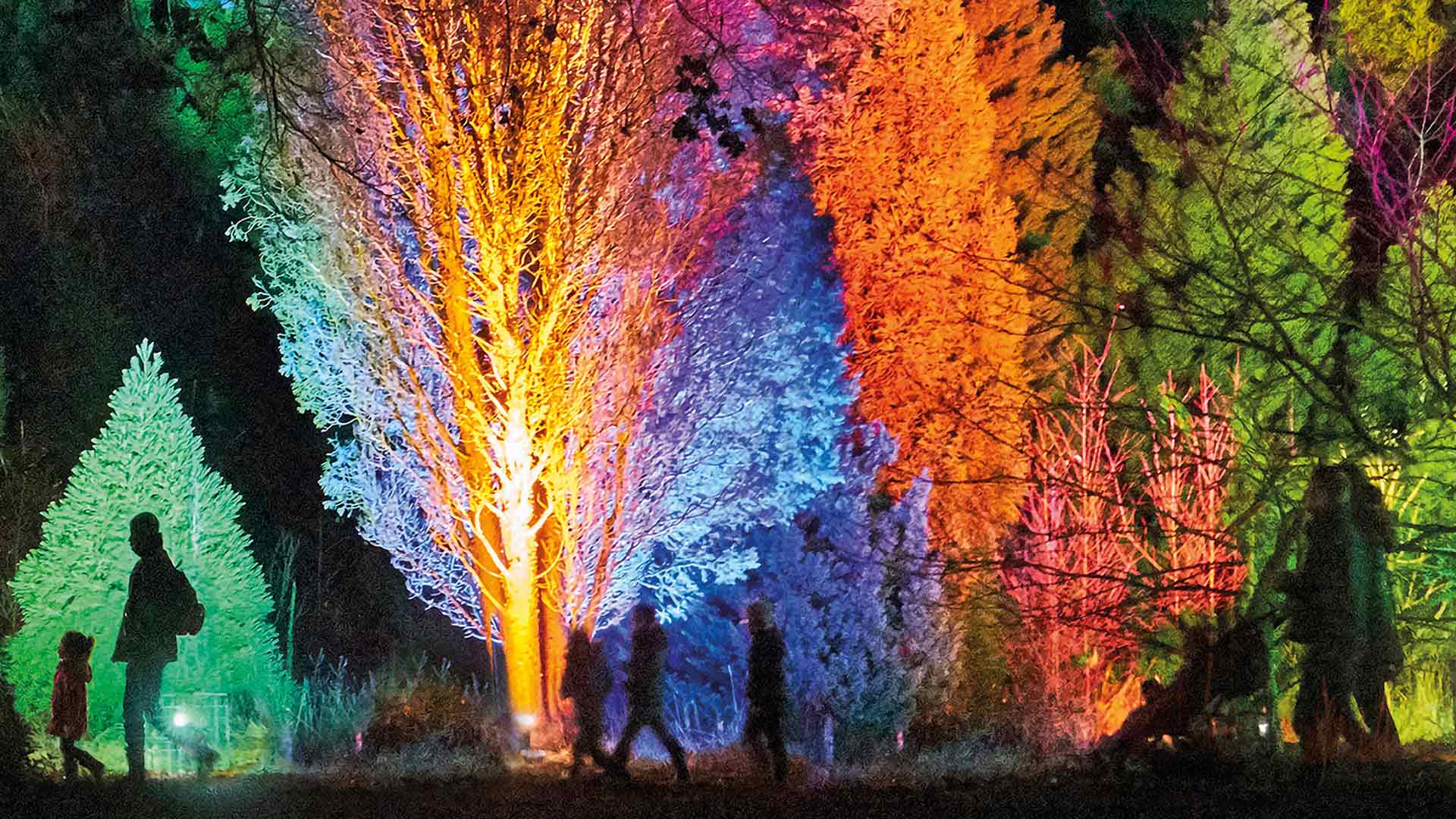 A MONTH-LONG AFTER-DARK LIGHT FESTIVAL
Walking through a 100-foot tunnel made of thousands of lights, under a canopy of glowing multi-coloured trees and between ribbons of flashing light — you'll be able to do all of this when when Lightscape heads to Australia for the first time next winter. Taking over the Royal Botanic Gardens Victoria from June 19–July 19, the after-dark light festival will see the garden illuminated by lots of immersive and large-scale installations. Scattered along a 1.5-kilometre route, the glowing artworks will also include floating lights on a lake, shining pavilions and sparkling trees, and will take about 90 minutes to explore
Having taken over gardens across the UK, and currently making its US debut at the Chicago Botanic Garden, Lightscape has chosen our very own inner-city garden for its first journey Down Under. As well as artworks and sounds shows, we're told there'll be plenty of pop-up food and drink stalls scattered throughout — selling, we hope, mulled wine to keep hands warm during the chilly winter nights.
Lightscape runs from 5.30–10pm Wednesday–Sunday between June 19 and July 19.

A WORLD-FIRST EXHIBITION BY PIERRE BONNARD AND INDIA MAHDAVI
Heading the NGV's autumn/winter program this year is a world-premiere exhibition Pierre Bonnard, created in collaboration with famed Parisian museum the Musée d'Orsay. It offers a glimpse into the life and work of acclaimed 20th-century French artist Bonnard through a sprawling collection of pieces on loan from the likes of London's Tate and The Museum of Modern Art in New York, along with other renowned French museums. A close friend of the legendary Henri Matisse, the artist is best known for his stylised decorative works evoking scenes of everyday domestic life.
The exhibition will see Bonnard's recognisable designs brought to life even further, with the help of famed Iranian-Egyptian-French architect and designer India Mahdavi. Mahdavi — who has designed eye-catching spaces like London's Red Valentino store and the famous all-pink Gallery at sketch — will use her signature colour palettes and love of textures to create an immersive, life-size version of one of Bonnard's domestic scenes.
The exhibition will run at NGV International from June 5–October 4, 2020.

A BRAND NEW MAJOR WINTER ARTS FESTIVAL
Melbourne's arts calendar never fails to keep us busy, however, it's always had a bit of a lull in winter before Melbourne International Arts Festival and Melbourne Music Week take over the city in spring. But, this year, that's all set to change. In May last year the Victorian Government announced that it will launch a huge new citywide arts festival in the winter of 2020. It's set to shake up the Melbourne arts calendar as the new festival will merge the aforementioned Melbourne Festival and arts all-nighter White Night and move them into a winter timeslot. While White Night was originally held on a hot February night, in 2019 it was moved to August. Melbourne Fest, which was established in 1986, is usually held in October.
Exact timings and details are yet to be revealed, but the new "global" festival — as it's being billed by the Andrews Government — will take over the city for several weeks, much like Melbourne Festival usually does in October. While it will no doubt combine the best bits of the two existing festivals, a new creative team will come on to develop a new program and vision. We're told the the 2020 program will feature a "diverse program of visual and performing arts" coupled with with "large-scale takeovers of precincts" after-dark. The inaugural festival — which is yet to be named — will kick off with a 'transitional' year in the winter of 2020.
The new winter festival will hit Melbourne in winter 2020. We'll keep you updated when new details or dates are announced.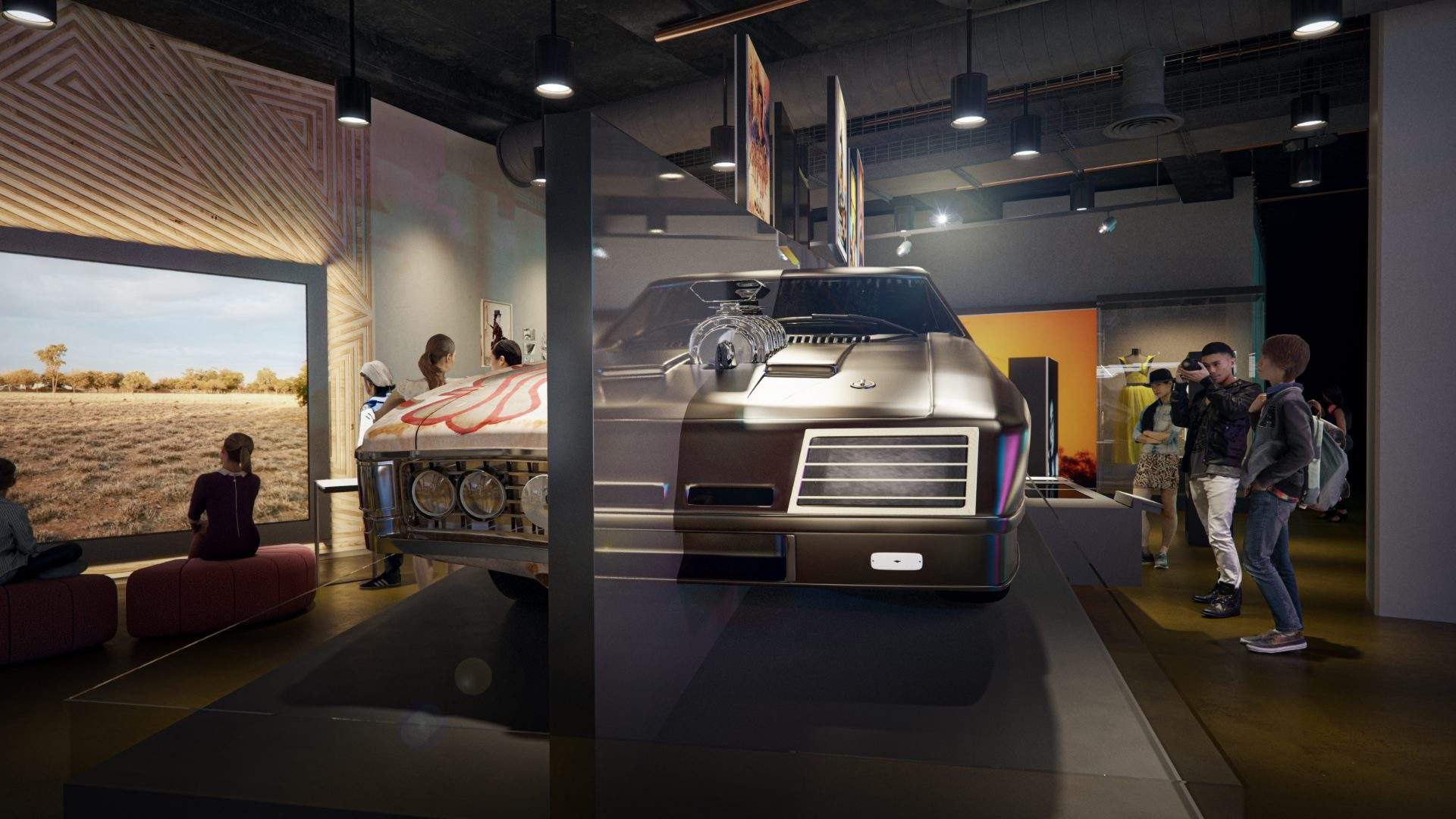 A NEW 'MAD MAX' INSTALLATION AT THE NEW-LOOK ACMI
There's still a good few months before the Australian Centre for the Moving Image (ACMI) wraps up construction and unveils its multimillion-dollar makeover. But we know that one of its star attractions will be a permanent ode to Mad Max. Once the revamp is completed mid-year, ACMI will boast a roomier, light-filled interior, with schmancy technology used to create a "globally connected museum of the future". Its design comes courtesy of Melbourne firm BKK Architects, while construction company Built is heading up the build.
ACMI's also set to score a new edition of its ever-popular, permanent moving image exhibition, the result of a collaboration with experiential design studio Second Story. The free exhibition will dive deep into the history of the moving image with the help of cutting-edge technology and a range of immersive experiences. And one of the standout installations is a car that's half Mad Max Interceptor, half Bush Mechanics creation. One side nods to the contribution Mad Max director George Miller has made to Aussie film, featuring a futuristic machine crafted by Fury Road car designer Cameron Manewell. The other was created by Melbourne production house Rebel Films and painted in the Northern Territory by Yuendumu artists Thomas Jangala Rice and Francis Jupurrula Kelly, paying homage to the 2001 reality TV series.
ACMI is set to reopen at Federation Square in mid-2020.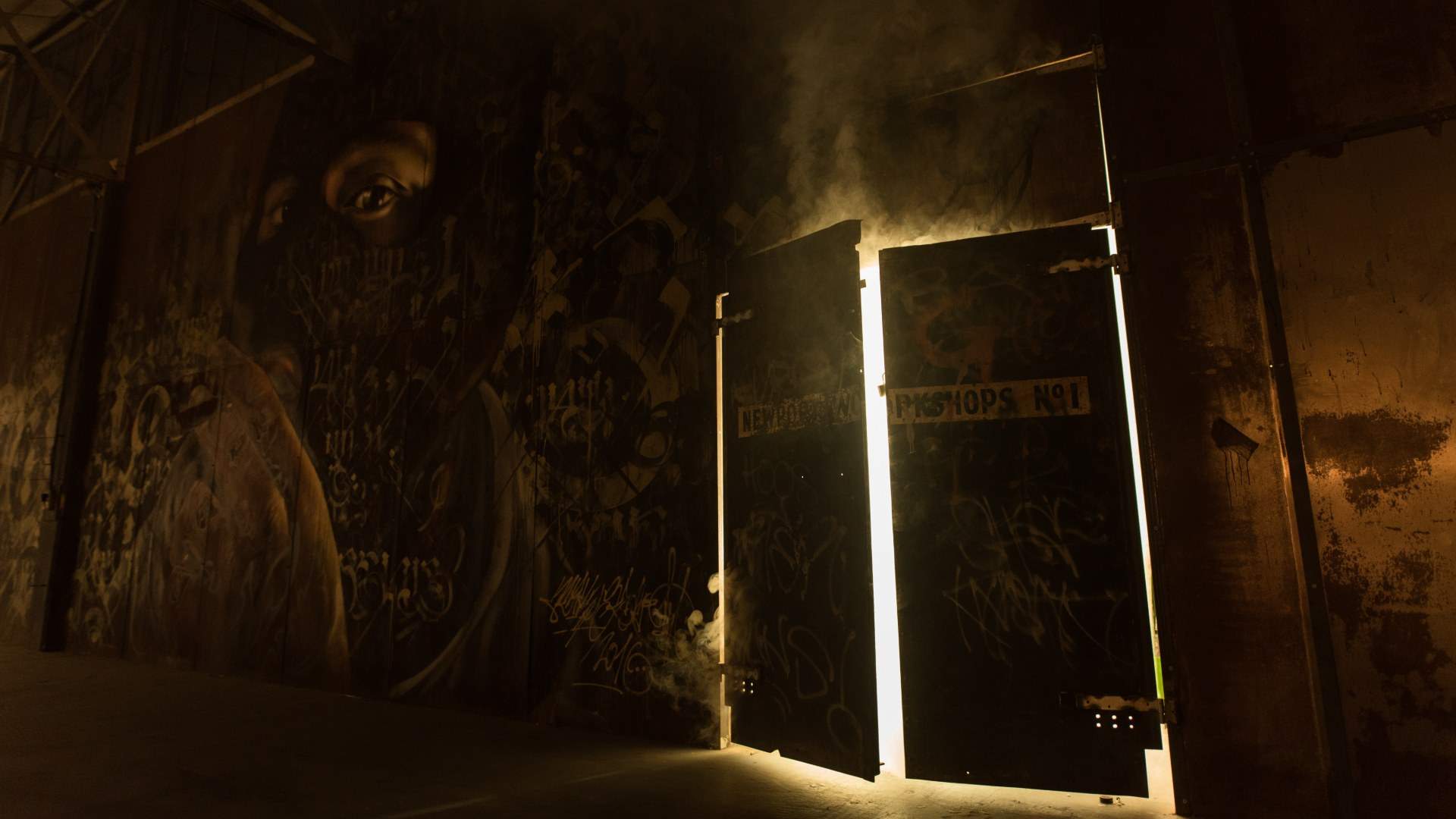 A NEW TEN-DAY ARTS FESTIVAL IN AN UNDERGROUND WAREHOUSE
Melbourne's summer festival calendar has a wild and wonderful new addition this year. Can't Do Tomorrow is taking over the warehouses of Kensington's famed underground space The Facility with a ten-day festival of music, discussion and art. The new festival promises to be immersive, eclectic and entirely thought-provoking. The lineup includes more than 100 artists, galleries, crews and collectives who will transform the former wool stores into a large-scale smorgasbord of urban art for you to look at, interact with and even buy.
One of the highlights of the event will be a giant hand-painted boat floating in a shipping container by Archibald Prize finalist and Melbourne artist Michael Peck. Elsewhere on the program, new media artist Nick Azidis will take over the exterior walls and tunnel of The Facility with mind-bending projections, UK artist Mysterios Al will transform an area into a multi-dimensional work with "hidden secrets" and street artist Kaffeine's Infinite Thanks will celebrate LGBTQI+ icons with paintings and stories inside a shrine, which you'll also be able to add to with your own offerings, too. Callum Preston — who's behind Melbourne's famed milk bar installation — will create a new work inspired by 80s gangster movies that'll make you feel like you've stepped into Scarface. Street artists Ruskidd, Jason Parker, Unwell Bunny, LucyLucy, David Hooke, Steve Leadbeater and Heesco are some of the other big names on the bill, too.
As well as looking at (and contributing to) the artists' works, you'll be able to chat to them, thanks to a series of talks and workshops. Rone, who recently transformed a deserted 30s mansion into a haunting installation earlier this year, is one of the artists who'll be sharing their tips. To round out the festivities, there'll also be live music, pop-up food stalls and bars and warehouse parties at Tallows Club, which will be open until 1am throughout the festival.
Can't Do Tomorrow will take over Kensington's The Facility from February 20–29. 

A COLLECTION OF 200 TREASURES FROM LONDON'S NATURAL HISTORY MUSEUM
Ever wanted to see a martian meteorite? A 200 million-year-old fossil? A cursed amethyst? Come May 2020, you'll be able to see all of them when some of the oldest and strangest treasures from London's Natural History Museum arrive in Melbourne. The aforementioned intriguing objects are just a sample of the 200 specimens that'll be on show as part of Treasures of the Natural World, which will run from May 23–October 11, 2020. The Australian-first, Melbourne-exclusive exhibition features a curation of extremely rare and mysterious objects, many of which have been invaluable to our understanding of the world.
Items from Charles Darwin's personal collection, the world's largest butterfly (with a whopping 30-centimetre wingspan), extinct animals, an extremely rare 1853 cubic gold nugget and a deadly flea that carried the bubonic plague are other items you'll see at the exhibition. Oh, and back to that cursed amethyst — you might not want to get too close. Its owner Edward Heron-Allen used to keep it locked inside seven protectives boxes and once threw it into a canal, but it was, of course, returned. When Heron-Allen donated it to the Natural History Museum he did so with a note saying the gem was "trebly accursed and is stained with the blood, and the dishonour of everyone who has ever owned it". Creepy.
The exhibition will hit Melbourne Museum from May 23 until October 11, 2020.

Top image: White Night Melbourne. 
Published on January 28, 2020 by Lauren Vadnjal