Disney+'s 'Rogue One' Prequel 'Andor' Is a Gritty and Thrilling Addition to the 'Star Wars' Universe
Whether you're a diehard 'Star Wars' fan or you feel like you've seen every story the franchise could ever tell, this stellar spy series should tempt you into a galaxy far, far away.
When Andor begins, the new Disney+ series digs into the Star Wars franchise's past, tussling with its history. Starring Diego Luna (If Beale Street Could Talk) as its titular figure, the show is a two-season prequel to 2016 film Rogue One: A Star Wars Story, telling the tale before that tale. Luna reprises his role from the movie — a feature that was the first official Star Wars side story to reach cinemas, and unfurled the events that led to 1977's Star Wars: Episode IV — A New Hope. Yes, that makes Andor a prequel to a prequel. Yes, starting to stream its first season from Wednesday, September 21, it's also the latest example that this George Lucas-created realm will never stop sprawling across this, any or every galaxy.
Long gone are the times when the space-opera saga's films were infrequent, and the main way to experience its ups and downs. A relic, too, is the idea that Star Wars is a rarity, or something that occurs every decade or so. And, absent is all traces of belief that huge sci-fi and fantasy hits won't take over every space they can, be it screens big or small, as Game of Thrones and The Lord of the Rings also have of late. That's a lot of baggage for Andor to carry — and shoulder it, it does. The result: a thrilling, confident and gloriously gritty addition to an on-screen world that viewers now either unquestioningly adore or feel like they've already seen every story ever from. An antidote to that second train of thought, Andor is a complex gem and a must-watch.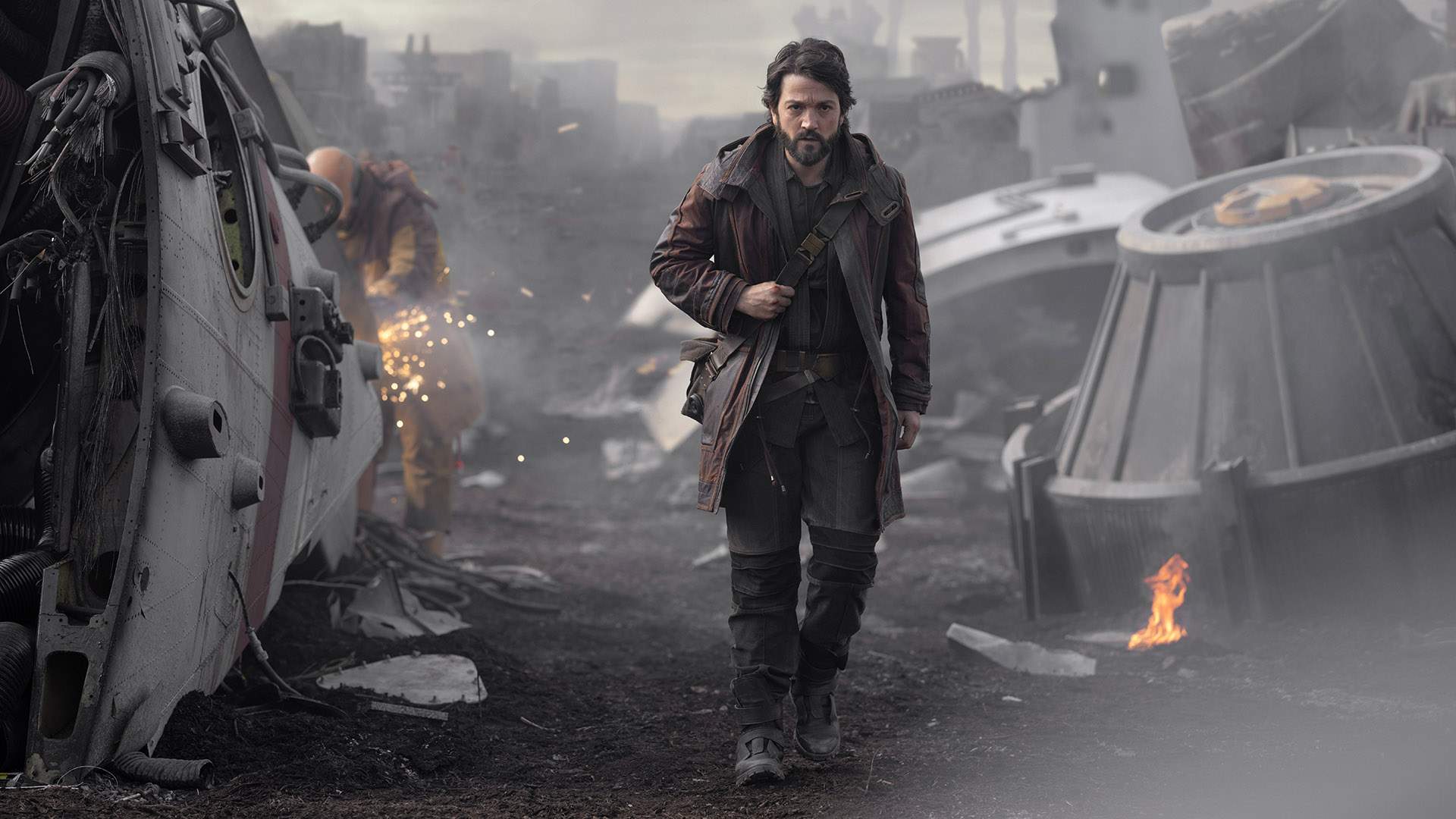 With Star Wars fatigue in mind — five movies, five animated series and three prior live-action Disney+ shows have vied for wannabe Jedi and rebel eyeballs over the past decade alone, including Obi-Wan Kenobi already in 2022 — it's fitting that Andor's first moments actually recall another sci-fi franchise. Prepare to think about a different pop-culture favourite that dates back decades, recently made its own jump from cinemas to television screens and has its own debut live-action streaming series on the way, in fact. The Blade Runner aesthetic is as instantly recognisable as Star Wars' TIE Fighter roar, but Andor brings the former to the fore first, saving the latter for a few episodes down the track. That move makes a statement: there's more to Andor than being slavishly beholden to its own universe.
Of course, when it arrived between Star Wars: Episode VII — The Force Awakens and Star Wars: Episode VIII — The Last Jedi, Rogue One also sent that message in its own spy-slash-heist flick way. It felt earthier and murkier, more urgent and complicated, and far more steeped in everyday reality — within its science-fiction confines, of course — and more concerned with the here and now of its specific narrative than the bigger saga picture. It was certainly and unshakeably bleaker, and felt like a departure from the usual template, as well as a welcome risk. The same proves true of Andor, which slips into its namesake's routine five years prior. The Galactic Empire reigns supreme, the Rebel Alliance is still forming and, when the series opens, Cassian is a wily thief living on the junkyard planet of Ferrix.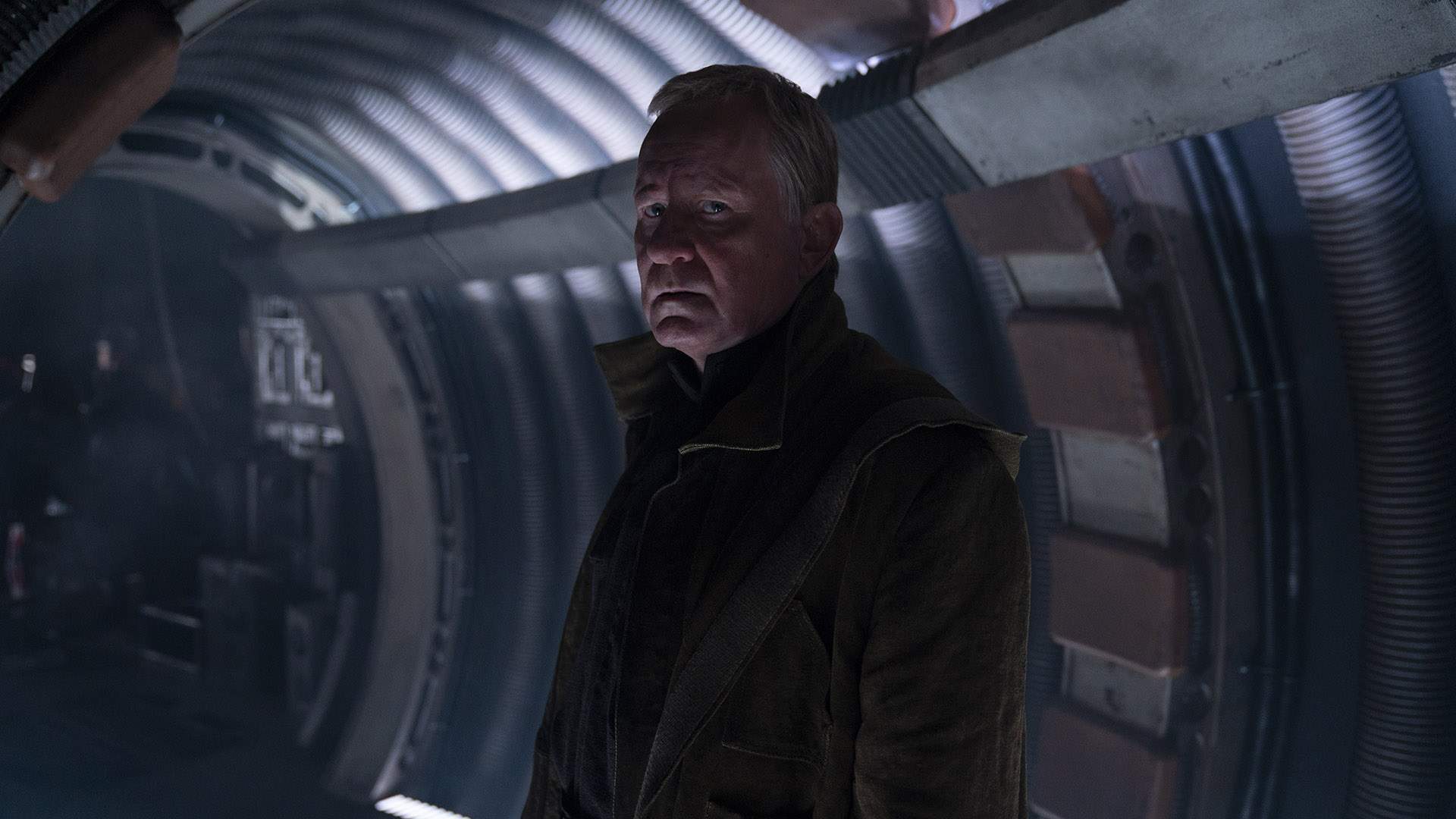 The Blade Runner-esque sheen hovers over a different place, however: the industrial-heavy, corporate-controlled Morlana One, which couldn't be further under the boot of the Empire if it tried. As Monos-style flashbacks to Cassian's childhood aid in fleshing out, he's searching for his sister, but his latest investigatory trip results in a confrontation and the Preox-Morlana Authority on his trail. Back on Ferrix, he endeavours to hide with the help of his friend/presumed ex/mechanic/black-market dealer Bix Caleen (Adria Arjona, Morbius) and droid B2EMO (Dave Chapman, Star Wars: Episode IX — The Rise of Skywalker), while keeping his latest antics a secret from his adoptive mother Maarva (Fiona Shaw, Killing Eve). But, even after being told to drop the case, persistent Imperial Deputy Inspector Syril Karn (Kyle Soller, Poldark) and higher-ranking officer Dedra Meero (Denise Gough, Under the Banner of Heaven) aren't willing to give up.
Also vital on-screen: Stellan Skarsgård (Dune) as the charismatic Luthen Rael, who Cassian first crosses paths with while trying to sell a still-packaged Imperial Starpath Unit (aka Andor's MacGuffin) to fund his getaway; and Genevieve O'Reilly (The Dry) as the returning Mon Mothma, a senator with a key part in the Rebel Alliance. Andor has a mission, after all: showing how Cassian evolves from pilfering whatever he can steal from Imperial ships, seeking out his lost sibling and eking out the only existence he can to discovering how he can fight the Empire, firstly; and also charting the beginnings of that rebellion, including how its pieces, people and planets come together in response to such a fraught political climate.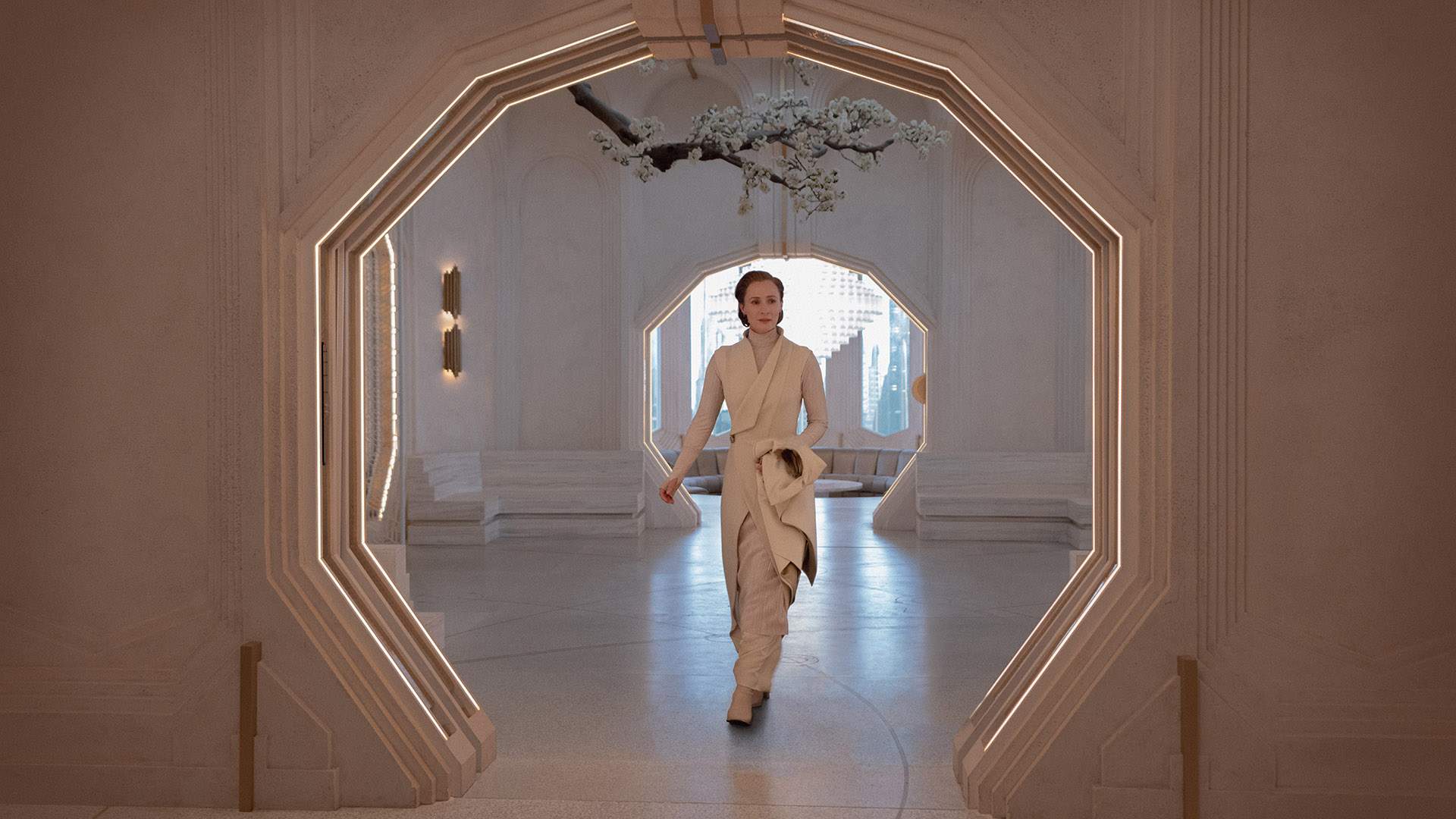 If Morlana One plays like 'Blade Runner but make it Star Wars', Ferrix does the same with WALL-E. As the series progresses through its first three episodes (all of which debuted to kick off the show), plus the fourth episode that follows, it's easy to think of Fast and Furious and The Lord of the Rings at times, too. There's also a taut and intense spy-thriller vibe that's right out of creator Tony Gilroy's playbook, given that he has four Bourne screenplays to his name and helmed The Bourne Legacy before co-writing Rogue One. Crucially, though, Andor doesn't ever feel as if it's borrowing from elsewhere because it doesn't have its own strengths, sources of intrigue or direction. While its initial two instalments take their time, this series is too gripping, smart, meaty and fleshed out — and too bold and ambitious — for that. Also in 2022, Jurassic World Dominion showed how dire something can be when it stitches in elements from other movies (riffing on whole scenes, too) to make up for its own glaring lack of interest, but that's never Andor for a second.
It helps that Andor has a magnificent cast, perhaps the best that Disney+ has assembled for its Star Wars series so far, even with The Mandalorian and Obi-Wan Kenobi already in its catalogue. Also assisting immensely: that its main talents relay a grounded yet impassioned story, as the plight of folks teaming up to stop nefarious influences that've turned their existence into a dystopian nightmare should be. That Luna is mesmerising, always weighty in the emotions he's conveying, and that the look of angst that's so often on his face speaks volumes about what it takes to strive to resist when the wrong forces are lingering (and they're firmly against you), couldn't be more important. And, that Andor knows the grim end that awaits — and knows that its audience knows it — is just as essential. Stepping backwards hasn't always worked for Star Wars, as Episode I — The Phantom Menace, Episode II — Attack of the Clones and Episode III — Revenge of the Sith demonstrated, but Andor isn't driven by easy nostalgia and connecting obvious dots. Rather, it interrogates and re-emphasises what the entire space fight has truly always been about anyway, and why it matters.
Check out the trailer for Andor:
Andor streams via Disney+ from Wednesday, September 21.
Images: ©2022 Lucasfilm Ltd & TM. All Rights Reserved.
Concrete Playground Trips
Book unique getaways and adventures dreamed up by our editors