'Atlanta' Season Three Is Among Donald Glover's Best-Ever Work — and You Can Stream It All Now
Returning after a four-year break, the latest season of 'Atlanta' is just as phenomenal — and funny, and biting — as ever.
It begins with a ghost story, then a chilling diversion away from its main characters that's heartbreakingly ripped from the headlines. It ends with the most OTT yet incisive Amelie parody — and reckoning with restlessness, too — that's ever likely to grace screens, complete with baguettes wielded as weapons. In-between, it may or may not attend Tupac's date with death in Amsterdam, literally takes to history with a chainsaw and calls out Karens who are quick to snipe at others with their "I want to speak to the manager" sense of entitlement. Also, Alexander Skarsgård (The Northman) pops up and masturbates furiously, and cannibalism plays a part.
The show in question: Atlanta. It took four years for the Donald Glover-created and -starring (and often -written and -directed) series to return for its third season, but the deservingly acclaimed program sashays through its latest batch of ten episodes like no time has passed. That said, when its latest stint first arrived back in March, launching with two episodes at once before reverting to weekly single-instalment drops, it made its comeback with two pieces of fantastic news and one inevitable but not-so-welcome reality. Wonderfully, this is one of two seasons of Atlanta that'll air this year. Surreal, insightful and exceptional, it's also as great as the show has ever been since it initially debuted in 2016. But when season four does appear later in 2022, that'll be the end. 
Knowing that Atlanta's time is numbered makes revelling in what it has for viewers now all the more special, although this series has long earned that description anyway. That quick list of season-three highlights above demonstrates that anything and everything can happen in Atlanta — and frequently does. But there's always an underlying point to stress, and one that'll never get old. Just as Jordan Peele has on the big screen with Get Out and Us after building upon his excellent sketch comedy show Key & Peele, Glover lays bare what it's like to be Black in America today with brutally smart and honest precision, and also makes it blisteringly apparent that both horror and so-wild-and-terrifying-that-you-can-only-laugh comedy remains the default.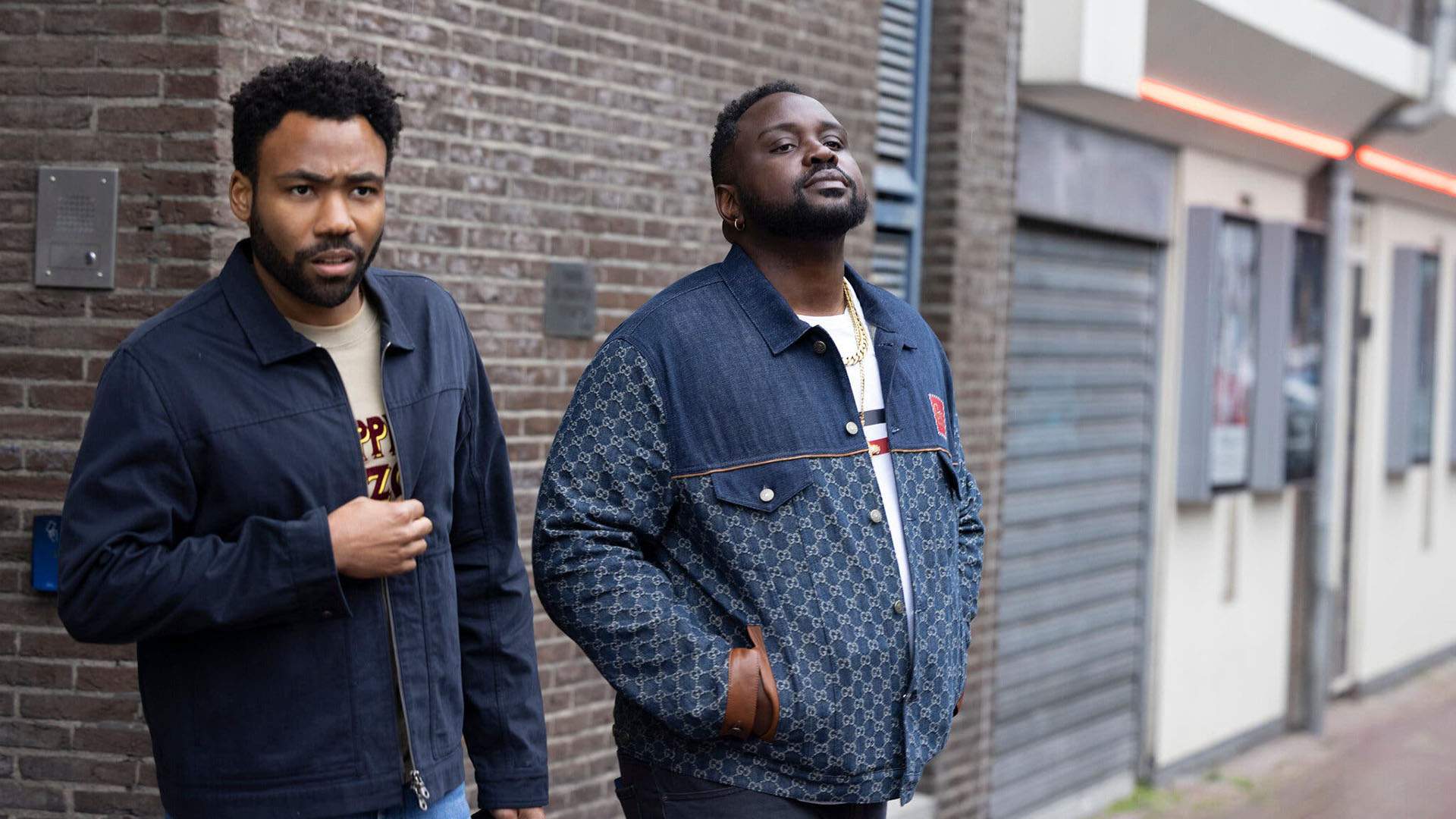 Atlanta's third season goes big on white bullshit, and also on the way that the white-centric world will forever be haunted by how it still treats and has historically treated people of colour. And, in the episodes that focus on Glover's Earnest 'Earn' Marks, his cousin and rapper Alfred 'Paper Boi' Miles (Brian Tyree Henry, Eternals), their Nigerian American pal Darius (Lakeith Stanfield, Judas and the Black Messiah) and Earn's ex Vanessa (Zazie Beetz, The Harder They Fall), the lived experience of being a Black American anywhere is thrust into the spotlight. Atlanta has now evolved to the point where it can be Atlanta anywhere, including well beyond its titular city. A lesser show might feel as Van visibly does from the moment that she meets Darius at the Amsterdam airport — careening, unmoored, uncertain of where to fit — but Atlanta is never anything but its ambitious and incredible self.
Now all wrapped up and ready to binge — if waiting week to week isn't your style of viewing — the series' current spin has Al on tour in Europe, after his fame has rocketed since viewers last saw him. One of season three's bold moves: jumping into a stratospheric phase in the rapper's career, with money and success now just a given for the talent that the show saw strive, struggle and hustle through seasons one and two. When he's jailed in The Netherlands, he's treated like royalty. He's chased in the street, too, and recognised wherever he goes. And when Earn has to rustle up a fat stack of cash to get him out of prison, it's as easy as demanding an advance on that night's gig.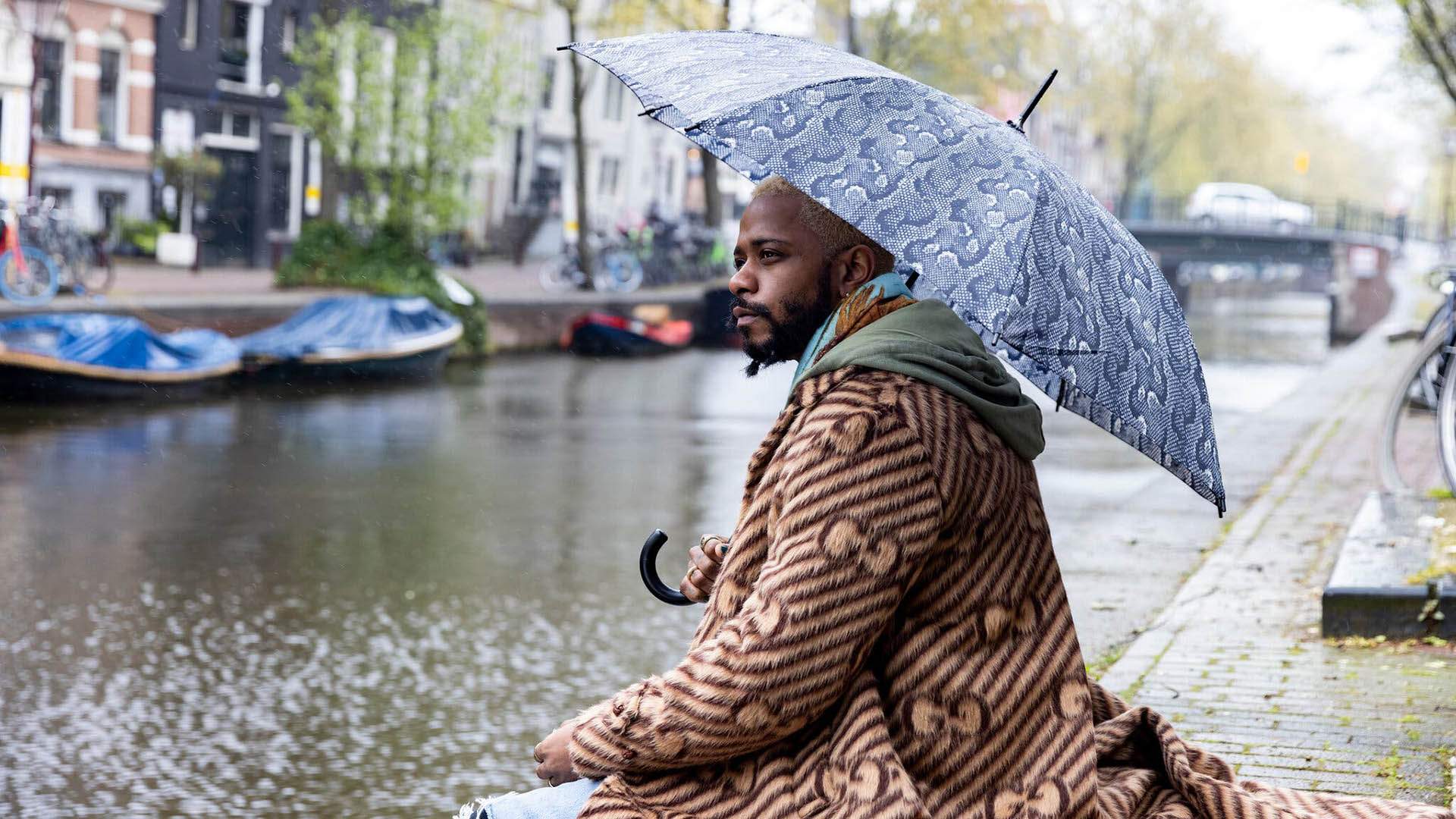 Al's new luxury-dripping status quo, and Atlanta's drastic change of scenery, results in an on-the-road onslaught of antics that repeatedly put the program's key foursome at the mercy of white bullshit. Racist traditions, money-hungry rich folks looking to cash in on someone else's culture, scheming hangers-on, brands using Black artists for politically correct PR stunts, culinary gentrification, not just literal commodification but also voracious consumption — they're all included, and unpacked scathingly and exactingly. Also covered, particularly in the season's sublimely ridiculous final episode: the way that navigating this constant swirl of white-fuelled chaos isn't just exhausting, but dispiriting to the point that joining can seem like the safest move. Closing out with the only Van-focused entry from the new batch, season three's closer is as farcical and funny as Atlanta gets, and also deeply steeped in the everyday exasperation of battling to exist.
When Glover, Henry, Stanfield and Beetz are on-screen — albeit never together as much as audiences hope — Atlanta is as comfortable as it gets while also always throwing up a non-stop array of surprises. Then there's the season's standalone stories, all of which would fuel excellent movies. Proving astute, incisive, sometimes-absurd, always-stellar and relentlessly inventive, here Atlanta examines the welfare system and its inequalities, reparations for slavery, the emotional and physical labour outsourced to Black workers, and how the world enforces all things white as the default — and preferred — option. Sometimes the takeaway points are obvious, but that doesn't mean they're any less searing.
The cast, as always, are a powerhouse. Few actors can convey wearingly resigned yet still determined like Glover, or make Darius' ethereal vibe run deep as Stanfield does. Henry fleshes out Al's growing dissatisfaction with the trappings and expectations of fame, while Beetz steals every scene she's in — even when, for most of the season, she's flitting around the edges as Van free falls from the crew's most sensible member to its most erratic. Some of season three's stunt casting doesn't pay off, though, with obviousness rearing its head again and less successfully, but Atlanta still boasts the best core quartet currently on television. It's still the best among at almost everything it does, in fact, including sliding onto Glover's always busy resume.
Obviously, season four now can't come quickly enough.
Check out the full trailer for Atlanta's third season below:
The third season of Atlanta is available to stream via SBS On Demand in Australia and Neon in New Zealand.
Concrete Playground Trips
Book unique getaways and adventures dreamed up by our editors