The Superb Last Season of 'Better Call Saul' Is a 'Breaking Bad' Fan's Dream — and Essential Viewing
The episode we've all been waiting for finally arrived — but this meticulous and twisty look at Saul Goodman's life has always been phenomenal.
When the middle of August arrives, the best show on television for the past seven years — other than the one-season return of Twin Peaks — will finish up. That isn't new news, but it's still monumental, especially given that Better Call Saul is the spinoff to an also-phenomenal series. Alas, unlike when Breaking Bad wrapped, there's no future immediately in sight for this excellent franchise. Perhaps that's fitting; everything has to an end, including the canny and resourceful run of an Albuquerque-based lawyer born Jimmy McGill, nicknamed 'Slippin' Jimmy' during his early con-artist days, known as Saul Goodman when he leans into shady criminal law with well-oiled charm, and rebadged Gene Takavic when he flees for a Cinnabon-serving new Nebraskan life.
Even before Better Call Saul had a final air date — the last episode streams via Stan in Australia and Neon in New Zealand on Tuesday, August 16 — viewers knew what was coming. The series is TV's great tragedy precisely because we were always well aware what its prequel segments, which comprise the bulk of the show, eventuate in. The audience knows who Saul Goodman (Bob Odenkirk, Nobody) is when he's a charismatic but shifty defence attorney aiding Walter White (Bryan Cranston, Your Honor) and Jesse Pinkman (Aaron Paul, Westworld). We know what all his choices then lead to, too. Thanks to Breaking Bad and its gripping New Mexico-set crime-drama antics, we've already seen it.
Better Call Saul's sixth season reckons with that knowledge. It interrogates it, toys with it and expands upon it as well. But in the first trailer for the show's swan song, which has been broken into two parts — the first started in April, the second returned in July — fellow Breaking Bad favourite-turned-Better Call Saul key player Mike Ehrmantraut (Jonathan Banks, The Comey Rule) might've said it best. "Whatever happens next, it's not gonna go down the way you think it is," the ex-cop advised. The episode we've all been waiting for did finally arrive, bringing back Walter and Jesse as was announced back in April, and it was a treat. There's always been much more to this spectacular spinoff then waiting for its predecessor's protagonists to show up, joining the obvious dots and revelling in past glories, though.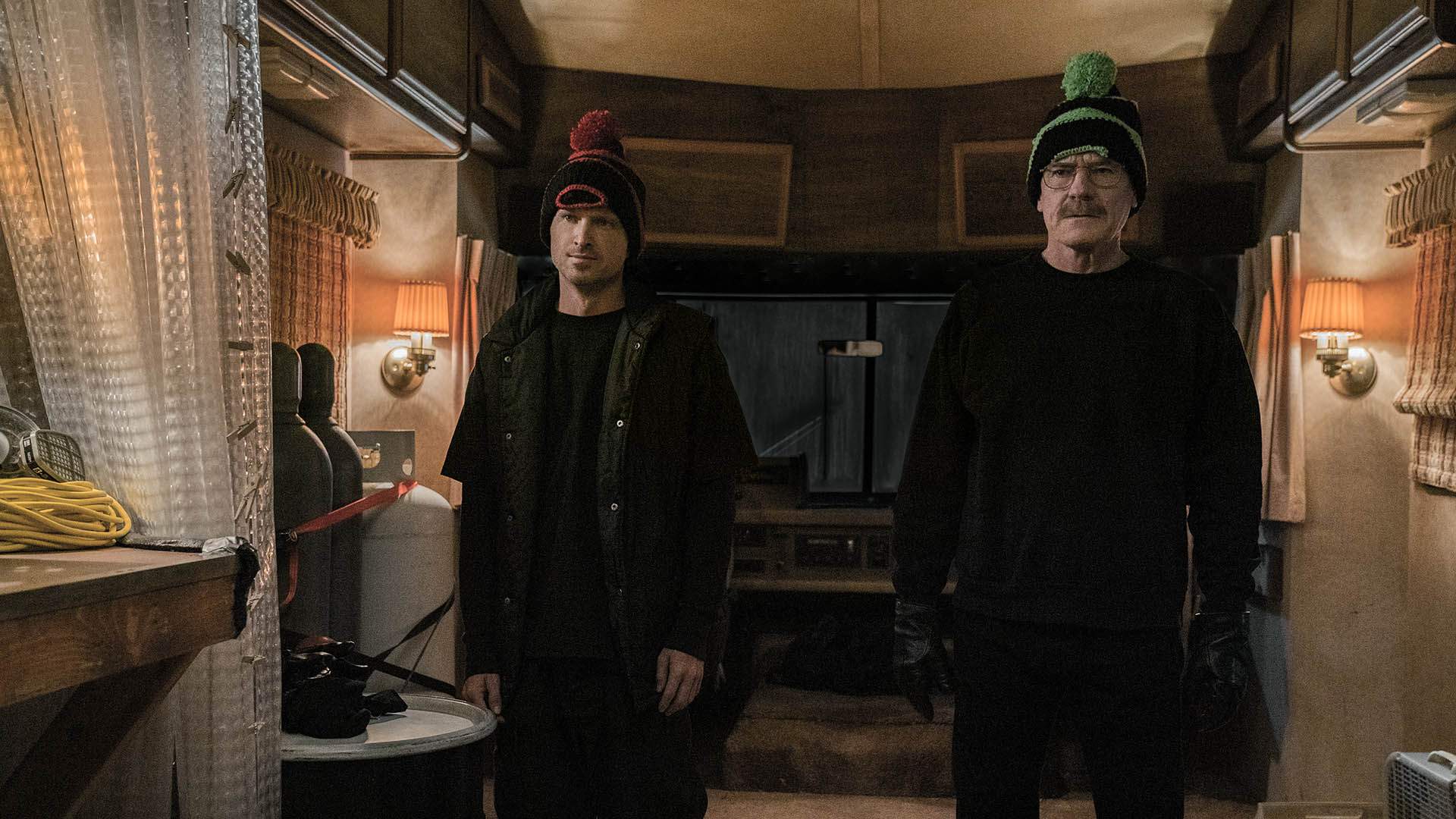 First, the overall setup: since 2015, Better Call Saul has stepped back into its namesake's pre-drug lawyer days, when legitimately embracing the law was his aim. His complex relationship with his successful older brother Chuck (Michael McKean, Breeders) guided early seasons, as did his plan to work his way through the firm, the Howard Hamlin (Patrick Fabian, Gordita Chronicles)-led HHM, that Chuck co-owns. Thanks to those early aspirations, the friendship-turned-romance with fellow legal up-and-comer Kim Wexler (Rhea Seehorn, Veep) has been the show's bedrock. Blossoming interactions with Mike, then a parking attendant at the Albuquerque courthouse, also laid the groundwork for the working arrangement already seen in Breaking Bad. So did the the ambitions of budding drug kingpin Gus Fring (Giancarlo Esposito, The Boys), as complicated by two Salamanca family figures: smart and savvy footsoldier Nacho Varga (Michael Mando, Spider-Man: Homecoming), and Hector Salamanca's (Mark Margolis, Snowpiercer) alluringly crafty nephew Lalo (Tony Dalton, Hawkeye).
Now, the big return: in a Better Call Saul episode fittingly called 'Breaking Bad', aka the sixth season's 11th and antepenultimate instalment, Saul's first meeting with Walter and Jesse is revisited. Observant fans already knew that the names Nacho and Lalo were mentioned in that scene in Breaking Bad itself, in a season two episode fittingly called 'Better Call Saul', despite neither character appearing in that series. Here, in new footage shot with Cranston and Paul, it all takes on greater resonance — but this franchise has never been about mere and easy nostalgia, not for a single second. Better Call Saul brings back the Walter-and-Jesse banter, as they argue in their RV meth lab. It has Jesse call his partner a "dick", but not "bitch". Crucially, it muses on and builds upon what the entire series always has: the decisions that shape, transform and define paths, and reveal the inescapable and inevitable, no matter how much anyone and everyone might want otherwise.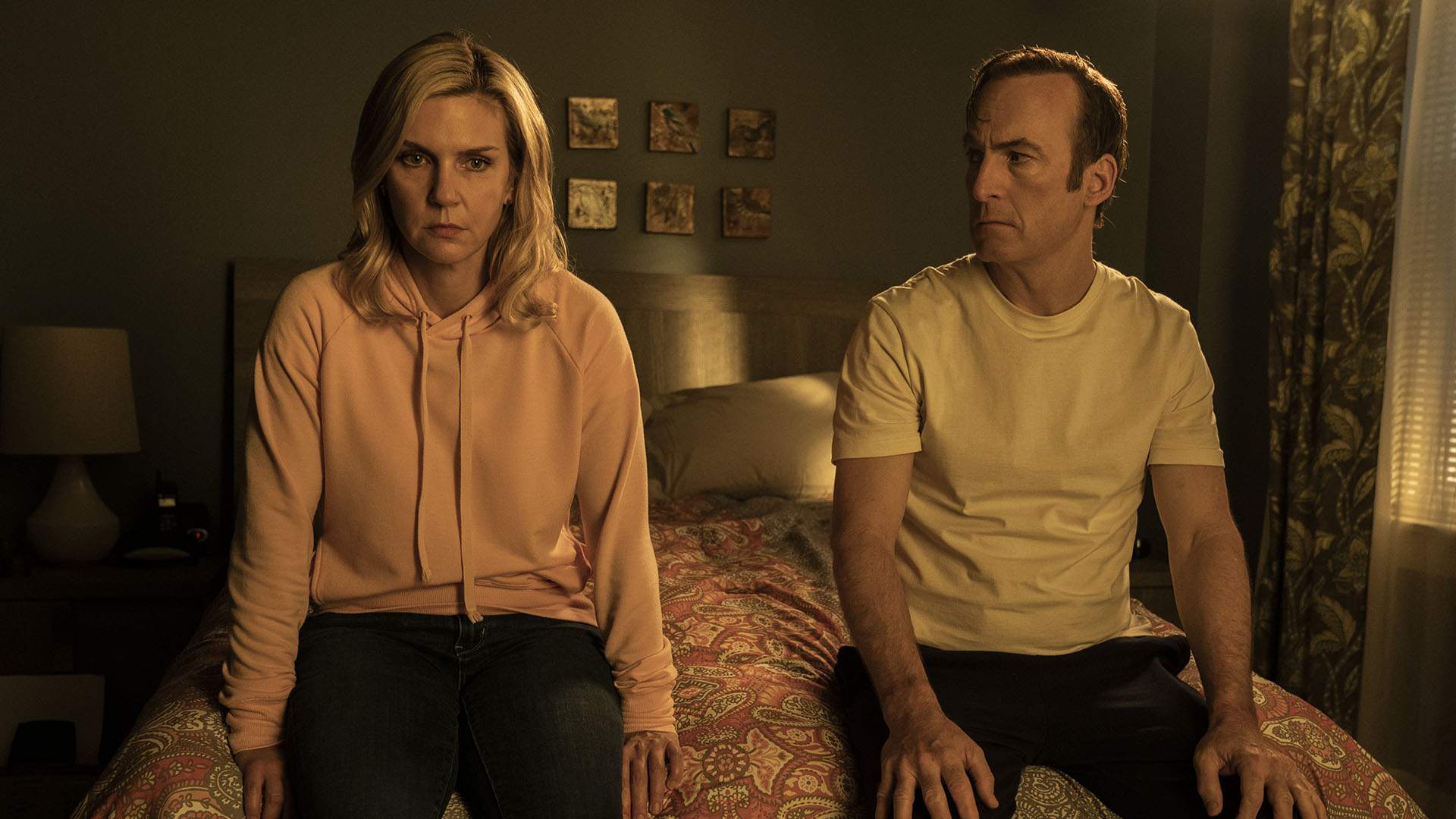 Of course, every single moment that's been brought to the screen in sunny colour in Better Call Saul so far — which is how its pre-Breaking Bad sequences appear — desperately makes its audience wish that everything that's destined to occur, and is already known, just won't. Saul Goodman's name has always been ironic, but getting viewers crossing their fingers that things really will prove "s'all good, man" is this show's masterstroke. That said, as the series morphs from a prequel to a sequel in its last episodes, expecting Saul and Kim to live happily ever after feels like a fool's fantasy. Breaking Bad and Better Call Saul creator Vince Gilligan has many skills, and chronicling life's bleak and heartbreaking realities via meticulous and twisty character studies has always been one of them in these two extraordinary series.
Also always high on Gilligan's list: giving everyone involved with both shows the roles of their lifetimes. That's why Cranston and Paul's returns were so eagerly anticipated, and why seeing Odenkirk slip back into Saul's shoes — and Jimmy's first, and Gene's as well in Better Call Saul's black-and-white follow-up scenes — has been so magnificent to watch. Getting caught up in Nacho and Lalo's stories, hoping Mike's path might take an unexpected detour, hanging on every hint of what might come for Kim: that's all as much a stroke of brilliant casting as outstanding writing, too. This series can astonish and delight like little else, including in its tightly plotted and never-predictable narrative, its sublimely cinematic imagery and its many, many marvellous performances alike.
TV won't be the same without Saul Goodman, if this is the end of his road. TV has been all the better for Better Call Saul's presence, and it has six outstanding seasons to show for it. The series has always been the perfect capper to Breaking Bad — a devotee's dream in every way, including in its surprises and departures as much as its knowing nods — and, when the still-entertaining El Camino: A Breaking Bad Movie arrived in 2019, it's little wonder that it felt somewhat slight and superfluous in comparison. However Better Call Saul ends, likely not as anyone thinks as Mike warned, the series has dived deep into the choices and costs that've pushed and plagued everyone in its frames, and simultaneously surveyed how everyday tragedies do and can play out. Gilligan has cooked that up twice now, and given television an astounding high.
(Fingers crossed for a Kim Wexler spinoff, obviously.)
Check out the trailer for the second half of Better Call Saul's sixth and final season below:
Better Call Saul streams via Stan in Australia and Neon in New Zealand, with the final episode set to air on Tuesday, August 16.
Read our review of the first half of Better Call Saul's sixth season.
Images: Greg Lewis/AMC/Sony Pictures Television.
Concrete Playground Trips
Book unique getaways and adventures dreamed up by our editors