Chris Pine and Rege-Jean Page Roll the Dice in the 'Dungeons & Dragons: Honour Among Thieves' Trailer
The role-playing game returns to the big screen, with Michelle Rodriguez and Hugh Grant also among the cast.
On the long list of things that were bound to happen after the success of Stranger Things, seeing Dungeons & Dragons roll back into cinemas has always been right at the top. The role-playing game has already sparked three movies, with the first dating back to 2000 — but none of them starred Chris Pine, Rege-Jean Page, Michelle Rodriguez and Hugh Grant (or were well-received, whether they hit the silver screen or went straight to home entertainment).
Another D&D film has been in the works in some shape or form since before the world saw a bunch of kids in Hawkins, Indiana play the game, unsurprisingly. Thanks to the success of Game of Thrones, fantasy epics have become a huge Hollywood cash cow (see also: the return of The Lord of the Rings as a streaming series later this year). Whether the new D&D will become one of the genres hits or misses is clearly yet to be seen — Dungeons & Dragons: Honor Among Thieves doesn't reach cinemas until March 2023 — but the just-dropped first trailer certainly looks like it's aiming to start a franchise.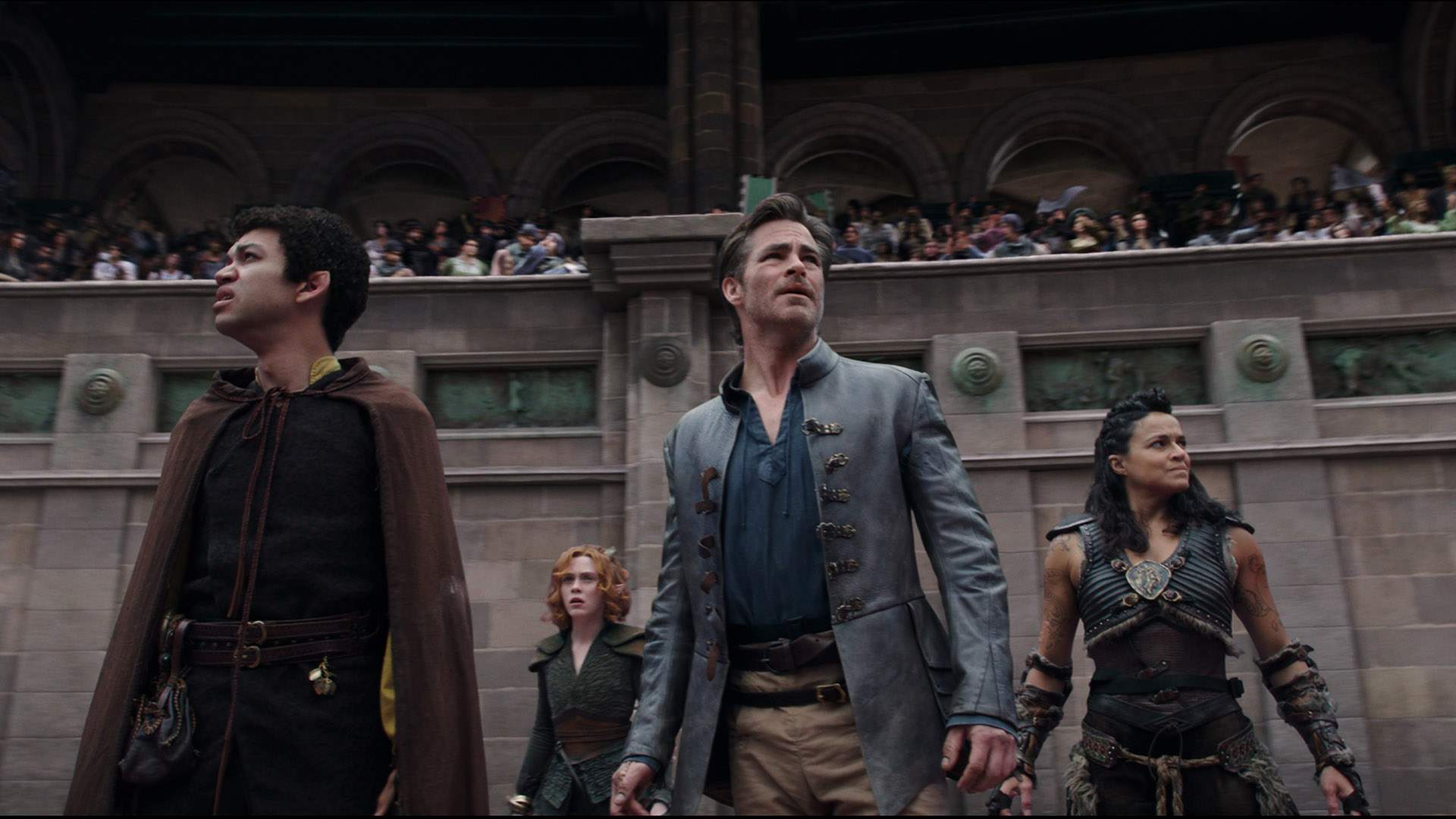 Released to coincide with San Diego Comic-Con, which is currently on now, the initial glimpse at Dungeons & Dragons: Honor Among Thieves introduces its motley crew of characters. "Here's the thing, we're a team of thieves," Pine (All the Old Knives) explains, if the title wasn't already obvious enough. This crew, which spans Page (The Gray Man), Rodriguez (Fast & Furious 9), Justice Smith (Jurassic World Dominion) and Sophie Lillis (IT and IT: Chapter Two), too, "helped the wrong person steal the wrong thing". Cue the greatest evil the world has ever known, unleashed unwittingly, which this band of thieves now endeavours to stop.
Dragons pop up, of course. So do dungeons, to the astonishment of no one. Other fantastical animals, fights, flaming swords, fireballs: they're all included as well, as are Grant (The Undoing), fellow cast members Chloe Coleman (Marry Me) and Daisy Head (Wrong Turn), and Led Zeppelin's 'Whole Lotta Love'.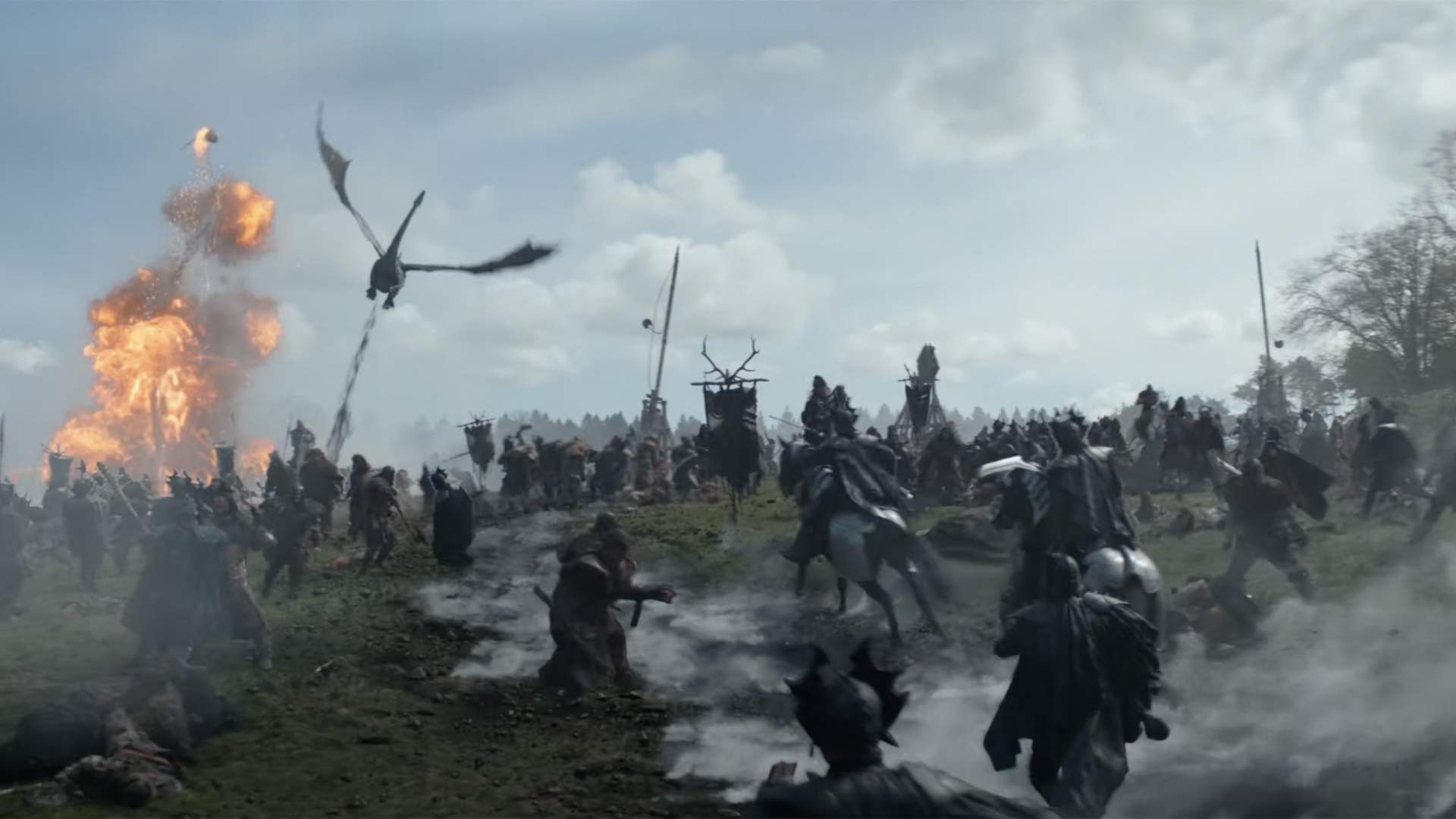 Behind the camera, Jonathan Goldstein and John Francis Daley (Game Night) are in the directors' chairs, and co-wrote the screenplay with Michael Gilio.
And yes, films based on Hasbro properties don't have the best record — the Transformers series, the GI Joe flicks, Battleship, Power Rangers — but if you're a D&D devotee, you'll be hoping this one changes that.
Check out the trailer below:
Dungeons & Dragons: Honour Among Thieves opens in cinemas Down Under on March 2, 2023.
Concrete Playground Trips
Book unique getaways and adventures dreamed up by our editors