Making More Than Just a New 'Mystery Road': Ivan Sen and Simon Baker Talk Outback Noir 'Limbo'
"If you start digging below the surface, there's not many country towns in Australia that don't have some kind of case like this at some point."
One of Australia's foremost auteurs. One of the country's best actors. The outback noir genre. The stunning Aussie landscape. The nation's traumatic history of racial inequality. The remnants of the colonial past that still echo today. Break Limbo down to those basic components and, on paper, it might seem as if Ivan Sen is in limbo himself. The filmmaker has been here before with Mystery Road and then Goldstone. In fact, with those two movies about Indigenous detective Jay Swan (Aaron Pedersen, Jack Irish), he started Australia's best film and TV franchise, which has gone on to spawn three ABC series after its two big-screen outings so far.
Whatever writer, director, co-producer, cinematographer, editor and composer Sen keeps adding to his resume — including detouring into sci-fi with 2022's Loveland — he'll always be the reason that Mystery Road and its followups exist. With Limbo, he isn't repeating himself. Rather, he's a filmmaker haunted by the nation's reality and driven to keep exploring it. Enter this black-and-white Coober Pedy-shot tale about another police officer riding into a small Aussie town to look into a case that few people have been all that fussed about until now because the victim isn't white. Enter a purposeful examination of the way that the trauma a country has spent two centuries perpetuating and overlooking can only linger. Enter one of the most powerful movies of Sen's career, and a spectacular collaboration with another acclaimed Aussie: Simon Baker.
It mightn't seem like a stretch to see Baker play someone affiliated with law and order. He isn't in American TV procedurals The Guardian and The Mentalist anymore, though. Since back in his E Street days, he's frequently forged on-screen ties with the thin blue line — and in recent Australian film High Ground as well. But Baker continues to grow and astound as an actor. In Limbo, he's an astonishingly guarded yet vulnerable presence as heroin-addicted detective Travis Hurley, who is on a cold-case mission while traversing his own purgatory. His task: investigating the 20-year-old disappearance of Indigenous girl Charlotte Hayes, which garners an unsurprisingly wary response from her brother Charlie (Rob Collins, The Drover's Wife The Legend of Molly Johnson) and sister Emma (Natasha Wanganeen, The Survival of Kindness).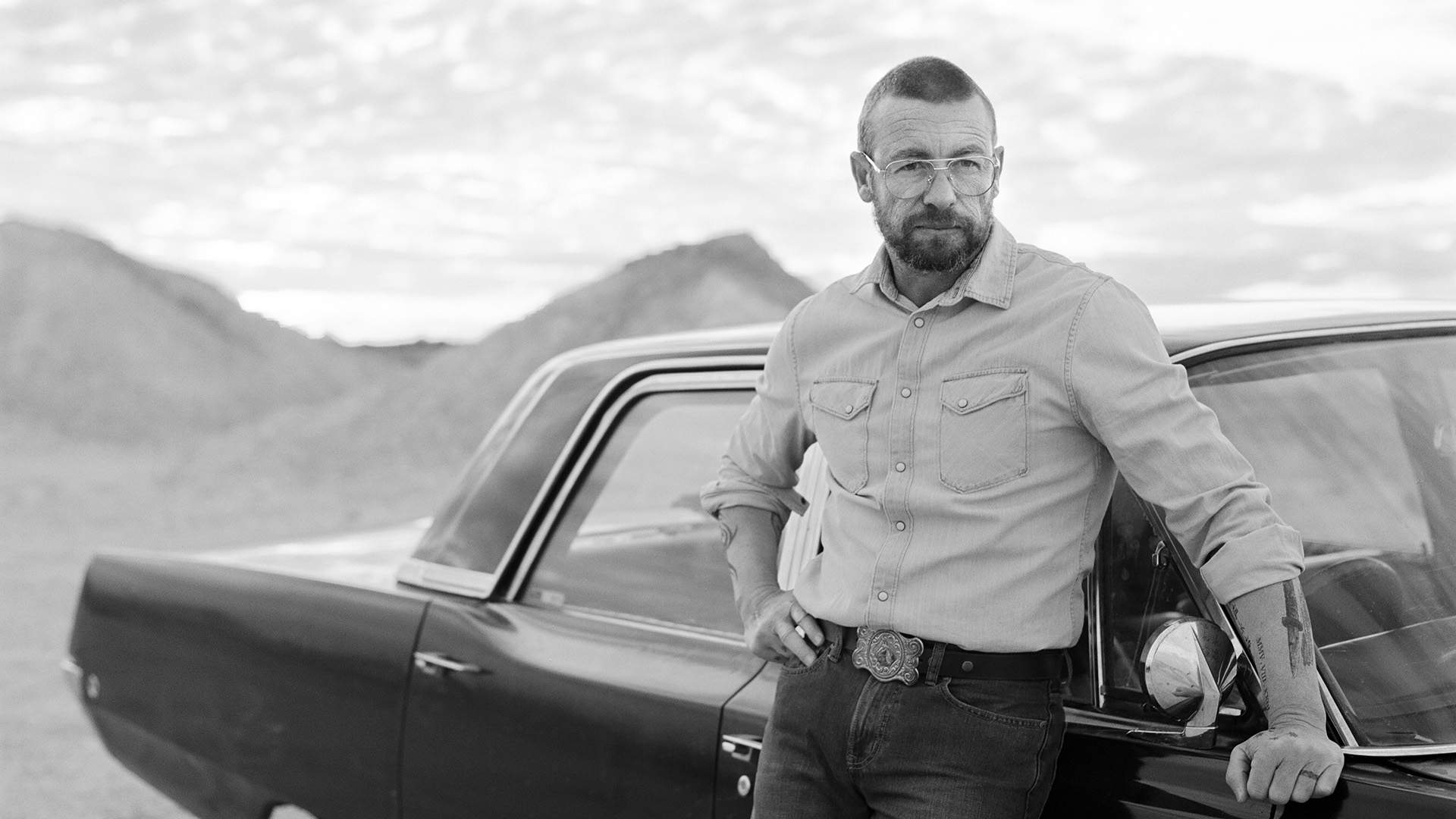 Sen and Baker first met in 2004 back, far earlier in their careers. The former had a project that didn't eventuate, but now they've finally made a collaboration happen. "You know, you don't count your eggs until they're hatched when it comes to actors," Sen tells Concrete Playground about wanting to get Baker onboard for Limbo. "But he responded very quickly and very strongly, and so then the whole script just changed, and focused on our interactions and our conversations — which usually happens with with my work. Once the actor comes on, we start. Okay, let's find the real story here and pursue that."
Baker was similarly enthused. "I like Ivan Sen's films. I really like his films. He's a good filmmaker. He's got a clear vision and he knows how to get that onto the screen," he advises in the same discussion. "And he's very singleminded and he does a lot of the stuff [behind the lens]. So, from a filmmaking standpoint alone, I wanted to go through that experience."
Screening in Australian cinemas since May 18, the end result is already one of the standout Aussie movies of 2023. Back in February, Limbo premiered at the Berlin International Film Festival, contending for the Golden Bear — and, with fellow homegrown title The Survival of Kindness, broke a 17-year drought for Australian films in the prestigious official competition. This is clearly more than just a new Mystery Road, as Sen and Baker expanded upon in their chat with Concrete Playground. We talked to the pair about the enduring appeal of outback noir and law enforcement stories, the feature's real-life ties, shooting amid Coober Pedy's underground dugouts, and whether there's a future for both Jay Swan and Travis Hurley — including together.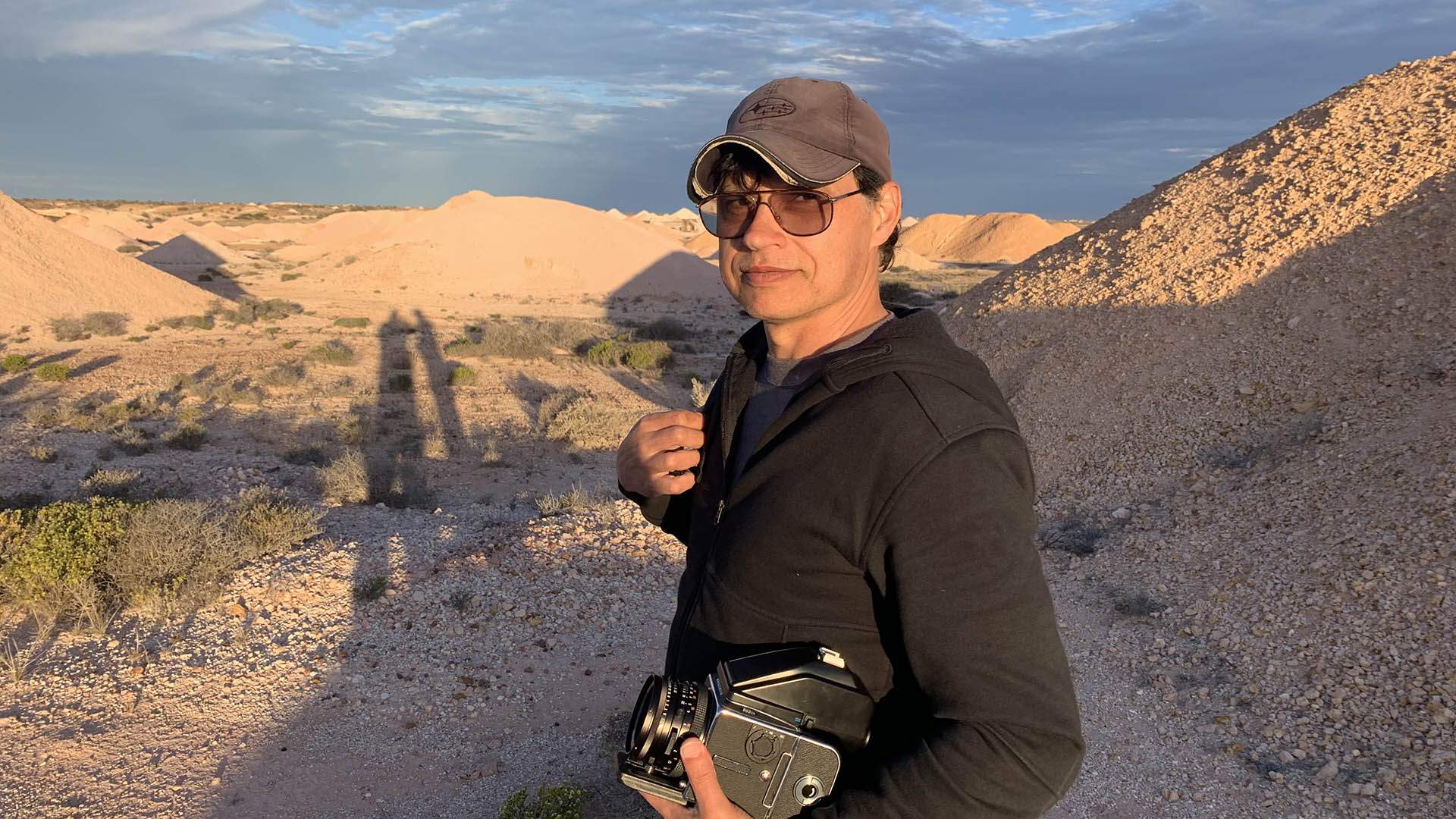 ON THE CONTINUING FASCINATION WITH OUTBACK NOIR AND LAW ENFORCEMENT
Ivan: "I guess it's a combination of constantly having the justice system within our faces, within our family and within our communities. The justice system is always there. And it's always been like that — and things haven't been getting better either over the last few years.
In combination with that, I've always had an attraction to police work. I'm a fan of all those 24–48-hours shows, American police documentaries and even COPS, believe it or not — you know, the Fox COPS.
Because they show reality. They're a chance to see. The cops are always cleaning up society's 'garbage' and that 'garbage' has always involved my family — and it's something that's always been of interest to me."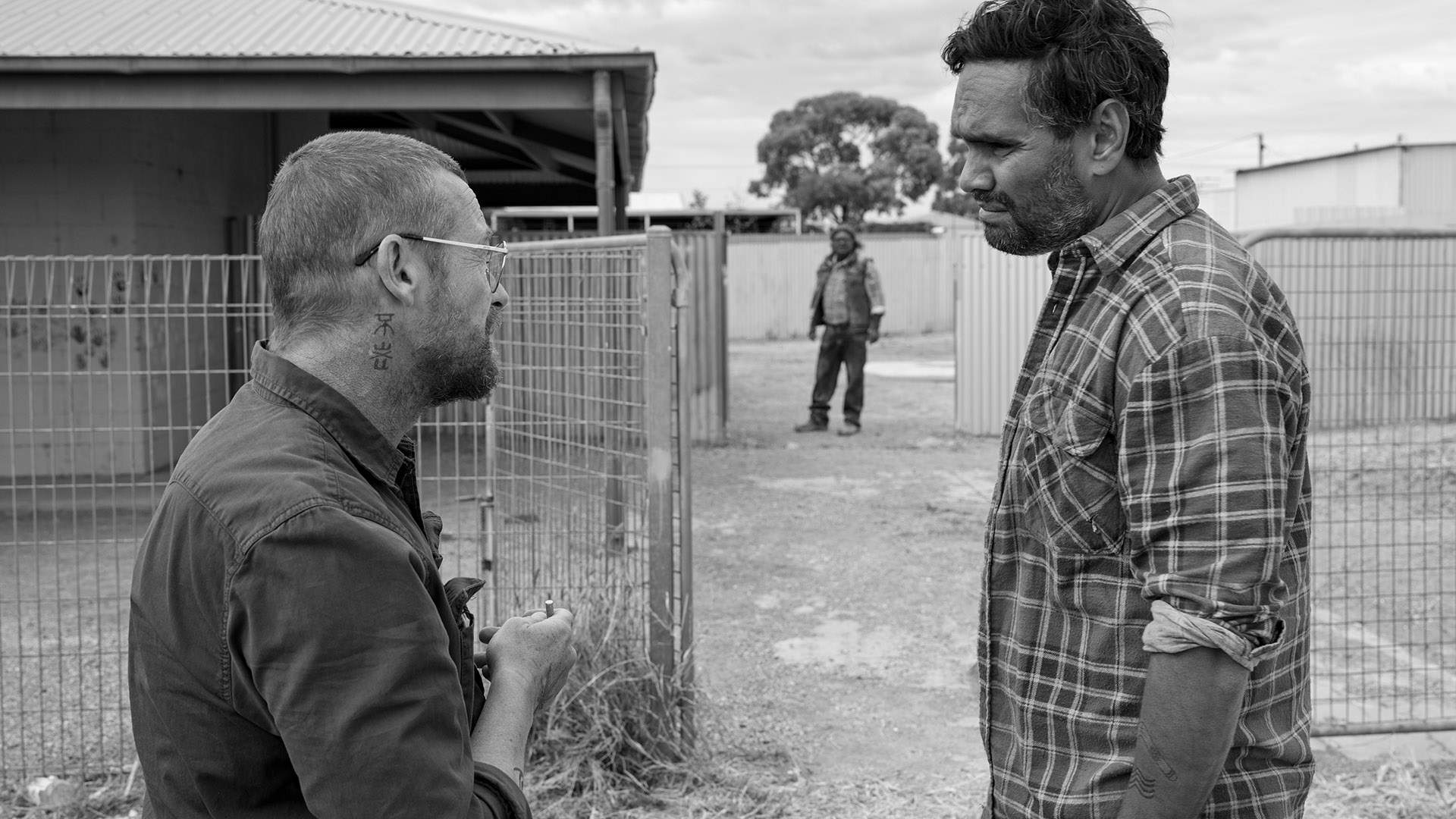 Simon: The truth is that's just sort of what unfolded for me. For a large part of my career early on, I was a young parent and I came from a pretty blue-collar existence, so I always saw my role as less as an artist and more as someone that had to provide for a family.
So I focused more on that, and it happened to come about through television [on shows like The Guardian and The Mentalist]. Which, in American television, there was a period of time there where there was nothing on American television that wasn't a procedural crime show.
If it wasn't a procedural crime show, you were in in scrubs reciting medical jargon, which I was always going to be shit at — too many syllables."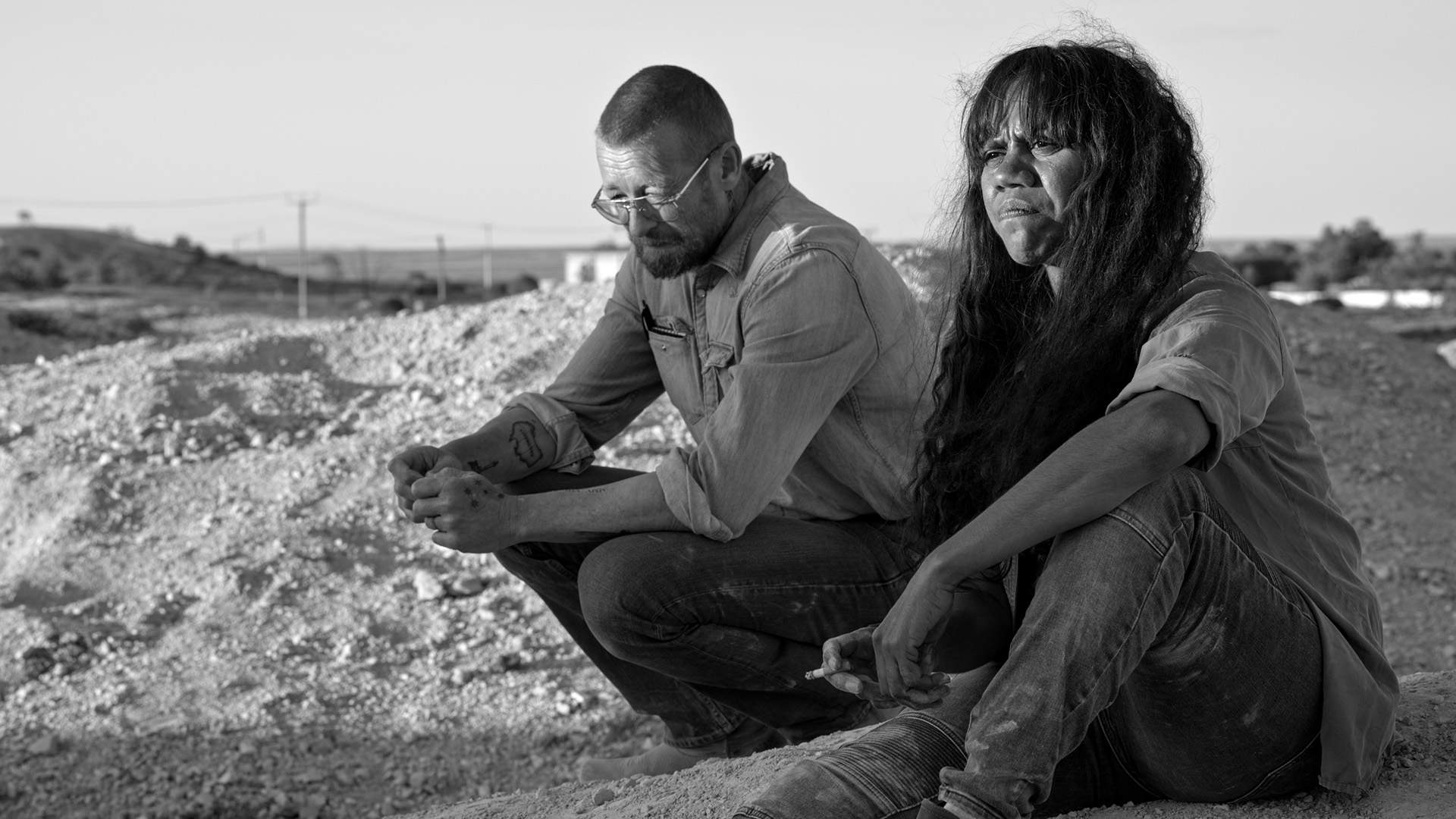 ON THE IMPORTANCE OF LIMBO'S STORY
Ivan: "Like everything, everything just comes from the power of place. Coober Pedy has been within my sights for many years, specifically the underground living culture of the place, which I don't think has been really explored very much in narrative before.
So I was keen to make a story that involved the underground and aboveground elements of this incredible landscape. I just went out there and the story just came to me, really.
It's a manifestation of a lot of the crimes that have affected Indigenous families and the lacklustre response from authorities. While I was out there writing the film there, I found out there was actually a very similar thing that happened in Coober Pedy with a young girl there — very very similar.
But if you start digging below the surface, there's not many country towns in Australia that don't have some kind of case like this at some point."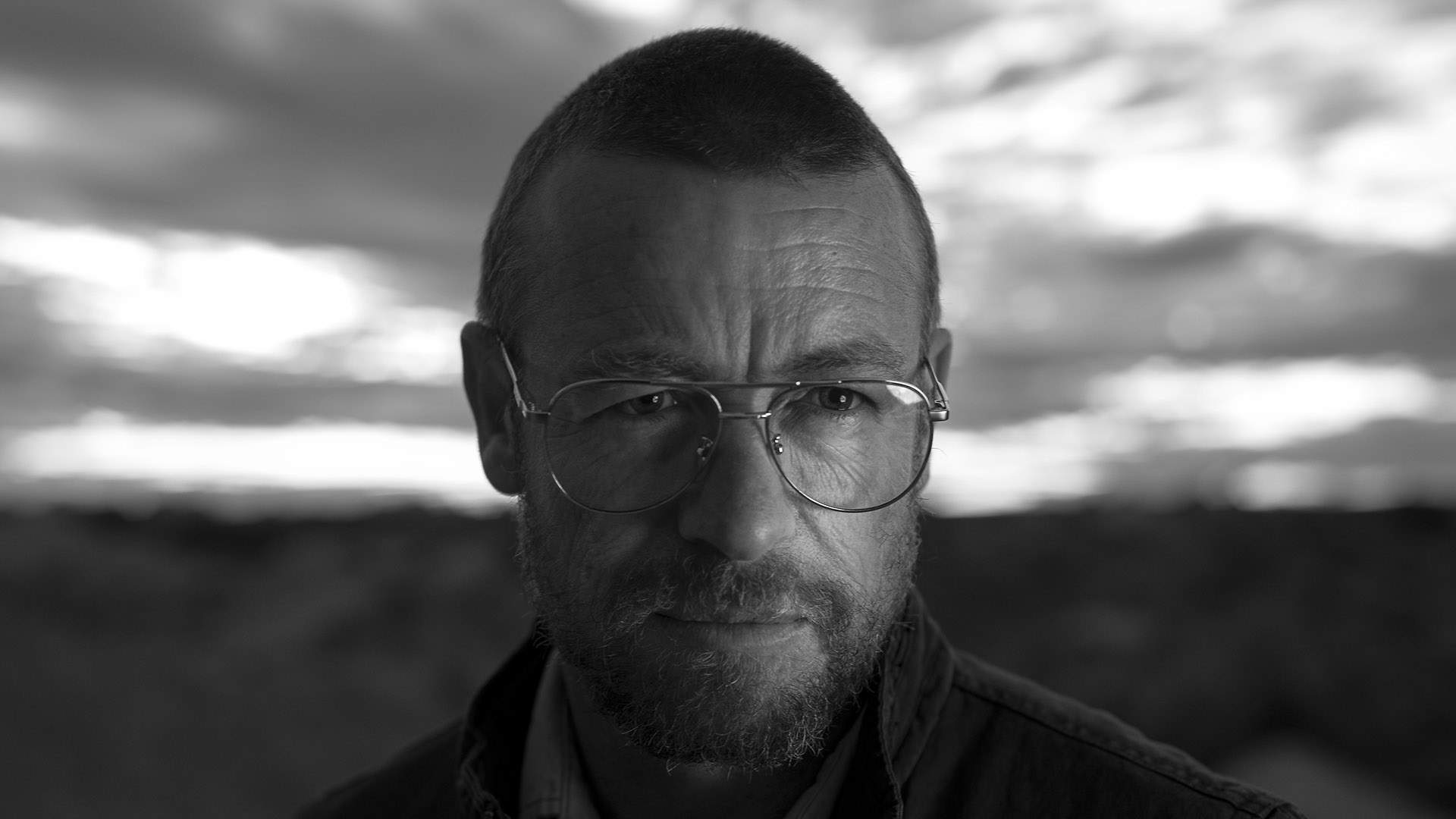 ON THE PROCESS OF MAKING AN IVAN SEN-DIRECTED AUSSIE CRIME-THRILLER
Simon: "When we first met, we were both pretty young and pretty green in our careers. It was nice to come back together now that we both had a bit of mileage under our belts. And we both kind of — well, certainly I can speak for myself, I know who I am a lot more these days than I probably did back then. It was good.
We played around with the script. The story pretty much stayed the same, but there was a bit of stuff here and there that we played around with, and dug in a bit deeper with — and that was a very easy and fluid experience working that way.
It was a lean and very focused production. We didn't shoot over a great period of time, and it was really efficient. I like that experience. I like the feeling of serving — like you're making something. You're not standing still for too long that you kind of get bored with the process; you're in among it and you're making something.
I think that, coupled with the story — I thought the way into the story was really interesting. It's about so much and at the same time it's really efficient in the way it is about so much.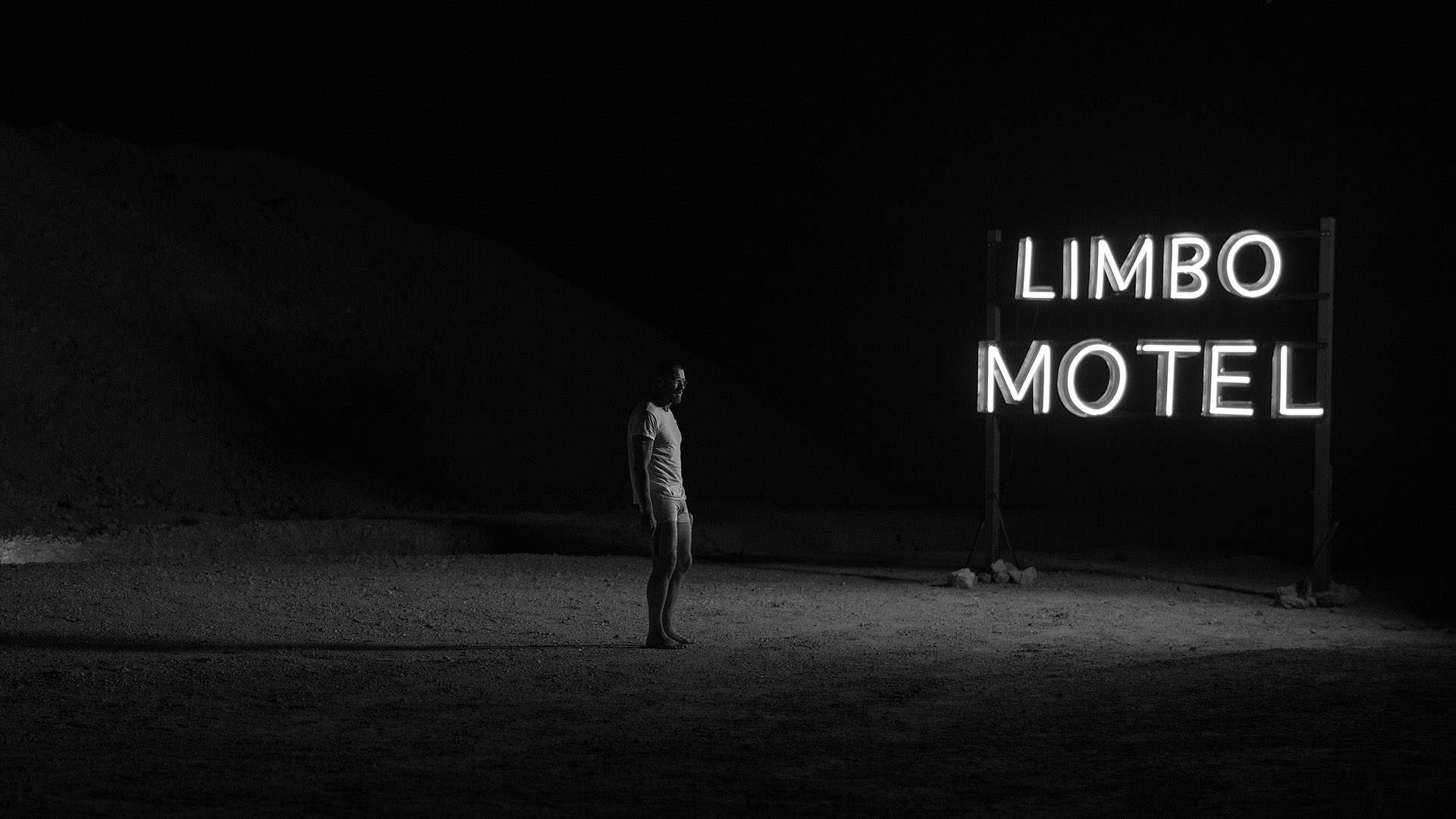 I had a great time. It's weird because I never thought I was not going to have a great time. There's a lot of times when you when you sign onto a movie or you get involved in a movie and you sometimes you go 'oh shit, what have I got myself into here?'. And I never felt that ever.
When making a film goes well from the script onwards, it gets better and better, and more focused. But to do that you've really got to know what the movie is about properly. And often what the movie is about can be derailed because people get attracted to shiny things — and, next thing it can become this indulgent exploration. You've got a crew there, and 'maybe we'll shoot this?', and it might have nothing to do with actually what the movie is about. Then you end up with a bunch of spare parts that people try to put back together as a movie.
But Ivan, from the very first script, it's about about refining and improving on that. And I feel like that's the way — that's a great way to make a film. So you're never really losing what that the genesis is, it's only getting stronger and stronger. And then you know that, as an actor, what you're putting into it, what you're doing, is contributing in a very positive way."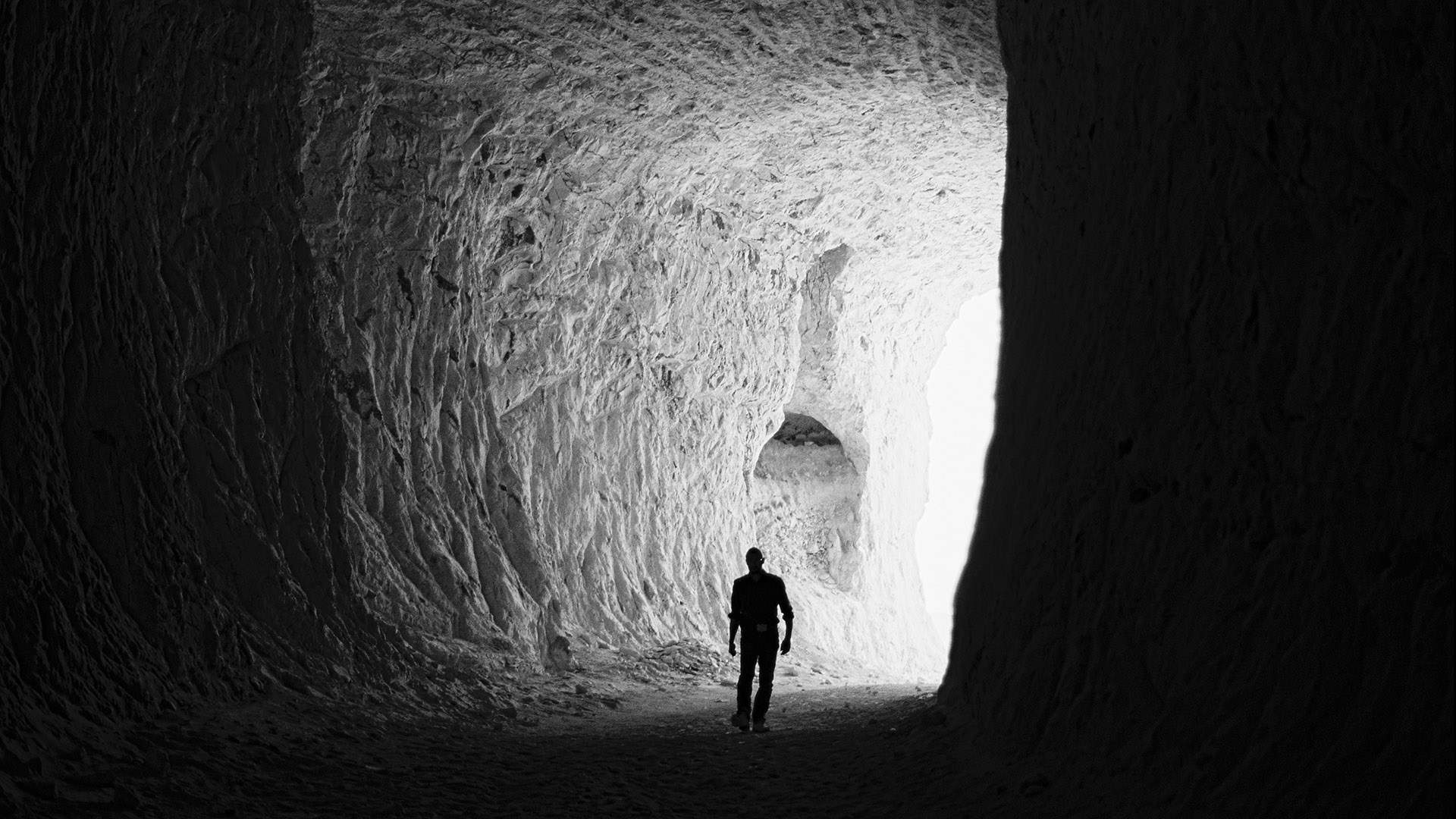 ON COOBER PEDY'S INFLUENCE OVER THE STORY
Ivan: "For a story that's about people that are damaged and kind of stuck in their ruts, stuck within their environments, Coober Pedy lends itself to this idea of a limbo — living in a memory or living in a place where you can't move forward or backwards or up or down. And the landscape of Coober Pedy is so desolate that it just allows you to focus, and especially with the black and white, it really lets you focus on the characters and this predicament that they're all faced with of not moving forward or moving back.
Coober Pedy has this whole underground living culture that I find fascinating, and I also felt appropriate for the state of mind of all these characters who were stuck in these positions where where they couldn't move forward or backwards — and also, to a point that they were not aware that they were within this position as well.
There's just something about that underground aspect there which also does connect with the religious connotation of limbo and what that is within the Bible of of being not in hell and not in heaven — halfway in-between waiting for your time, waiting for a decision to be made about your fate. I felt that was really appropriate as well."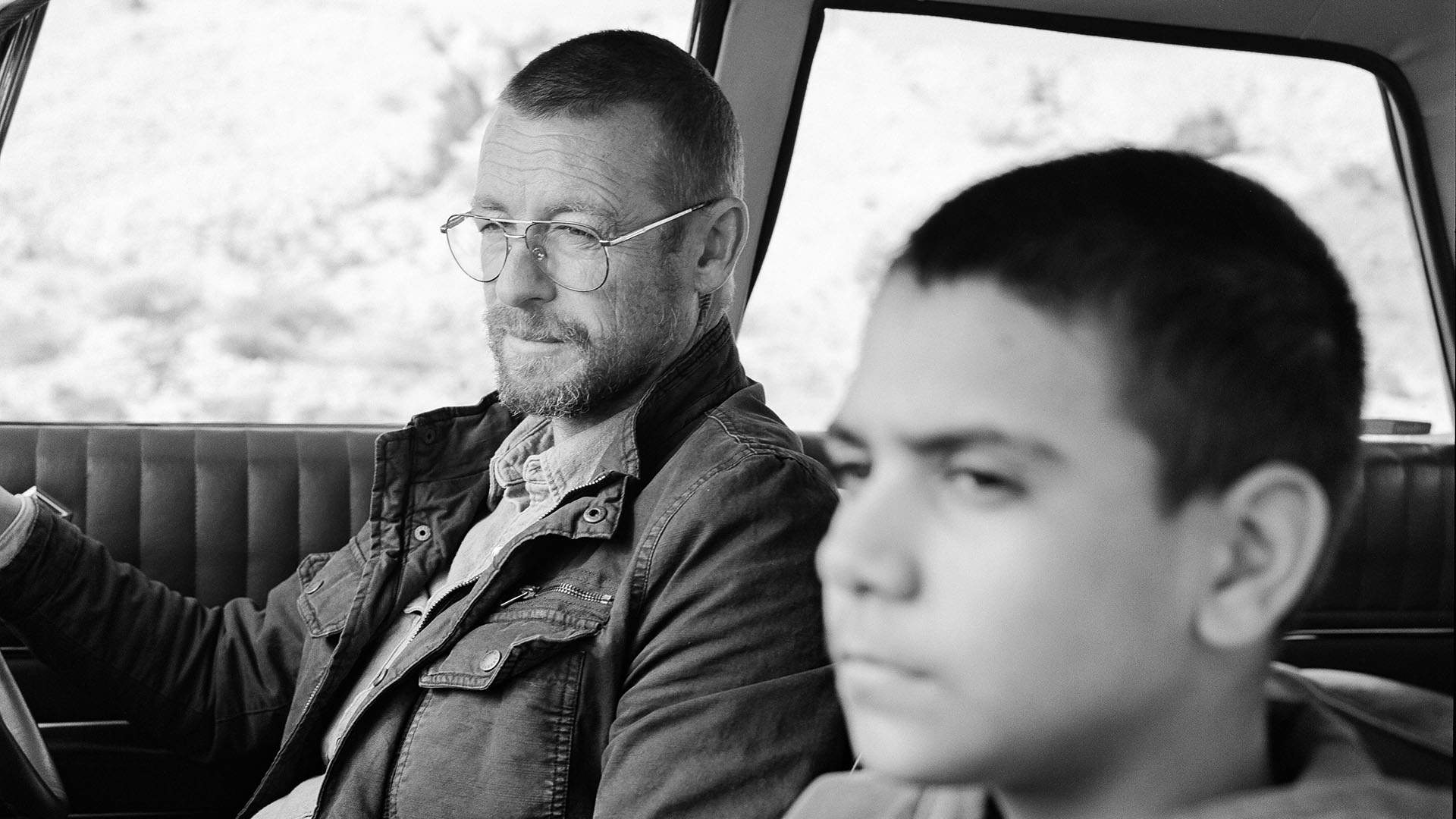 ON HOW LIMBO'S HEROIN-ADDICTED COP EVOLVED ON THE PAGE AND SCREEN
Simon: "I think the idea of him being in his own sort of purgatory or his own sort of limbo, and he's stuck as a human being, and having his own struggles and sense of trauma, I thought was an interesting point into this story of this other family and their trauma, and how fractured and broken that family was because of that trauma.
I felt like that was the key into it, where in a sense it helped him to identify and figure out — well, not figure out; I don't really believe that he's gonna figure it out — but it gives it gives him a level of empathy and relatability, in a way, coupled with the kindness of the family bringing him in.
Originally, what was it, Ivan? Originally, in the very first script that I read, he was a diabetic?"
Ivan: "Yep."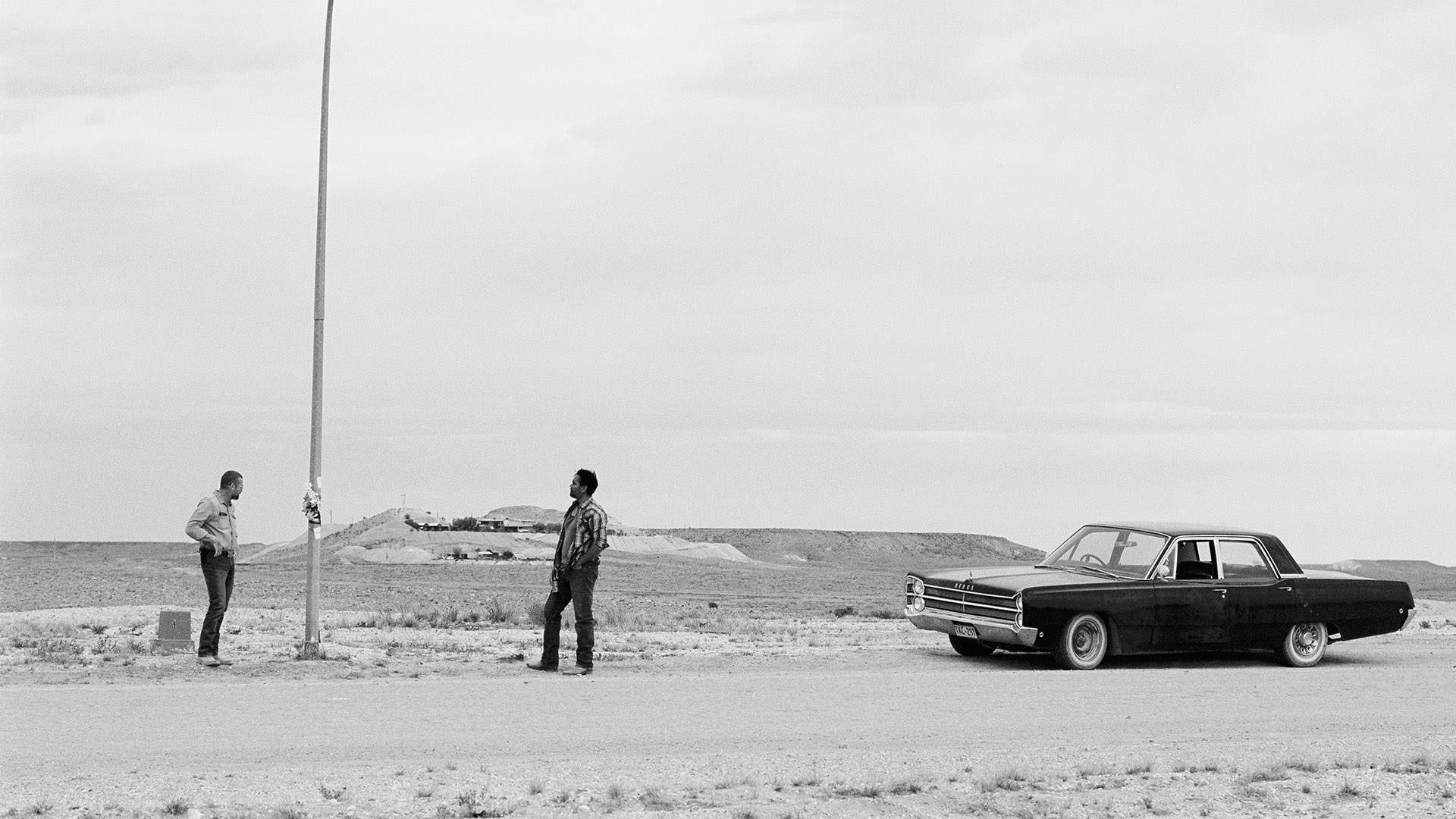 Simon: "And I think we talked about the idea of him actually being someone that is medicating because he can't face his own demons. Then we took that further into this idea of a person that's running from themselves through addiction. Then we explored it from there.
There was something about that addiction that creates a vulnerability, and in that vulnerability there is that opportunity. No matter how hard he shields himself from feeling or connection, the vulnerability of addiction makes him susceptible to being able to connect — or for someone to connect with him, like the family or particularly the kids in that family breaking through that shell. It's almost like the harder he works to protect himself, the more vulnerable he gets."
ON GIVING LIMBO A SEQUEL — OR EVEN BRINGING IT INTO THE MYSTERY ROAD FRANCHISE
Ivan: "Wouldn't that be interesting — the duo, the two cops.
Hopefully Simon and I will go on to do more stuff together. I'm a believer in if you feel like you've done something, you've done it, and there's no need to kind go back again unless there's a really good reason for that.
Simon and I, I think we get along pretty well. We're a pretty good, creative, efficient, energetic team for old guys. We give those young guys a run, I reckon, for their level of passion. Ours is probably more mature, like a nice fine wine or something. But who knows? Never say never.
I think there may be another Jay Swan film at some point. I have another idea for for Jay. Probably more in line with this one with the subtlety of it. Maybe a romance?"
Limbo opened in Australian cinemas on May 18. Read our review.
Concrete Playground Trips
Book unique getaways and adventures dreamed up by our editors