ARTS & ENTERTAINMENT
Melbourne's New-Look ACMI Will Finally Open Its Doors This Summer After a $40-Million Makeover
From February, you'll be able to check out the 'Mad Max' installation, state-of-the-art cinemas and new multi-platform visitor experiences.
Clocking in at $40 million and five years in the making, the redevelopment of Melbourne's Australian Centre for the Moving Image (ACMI) has been a monster task. But now, almost two years after the site closed to the public back in early 2019, we've finally got a reopening date. The newly renovated ACMI is set to make its much-anticipated return on Thursday, February 11, 2021.
When the doors reopen, the museum will be showing off a complete overhaul, featuring a range of new spaces and facilities across an expanded precinct. Of course, famed free exhibition The Story of the Moving Image is being reborn, allowing audiences to explore the history and future of the moving image through a series of interactive experiences. People are already excited about one of the exhibition's new star additions, after plans were revealed for a futuristic car installation paying homage to Mad Max.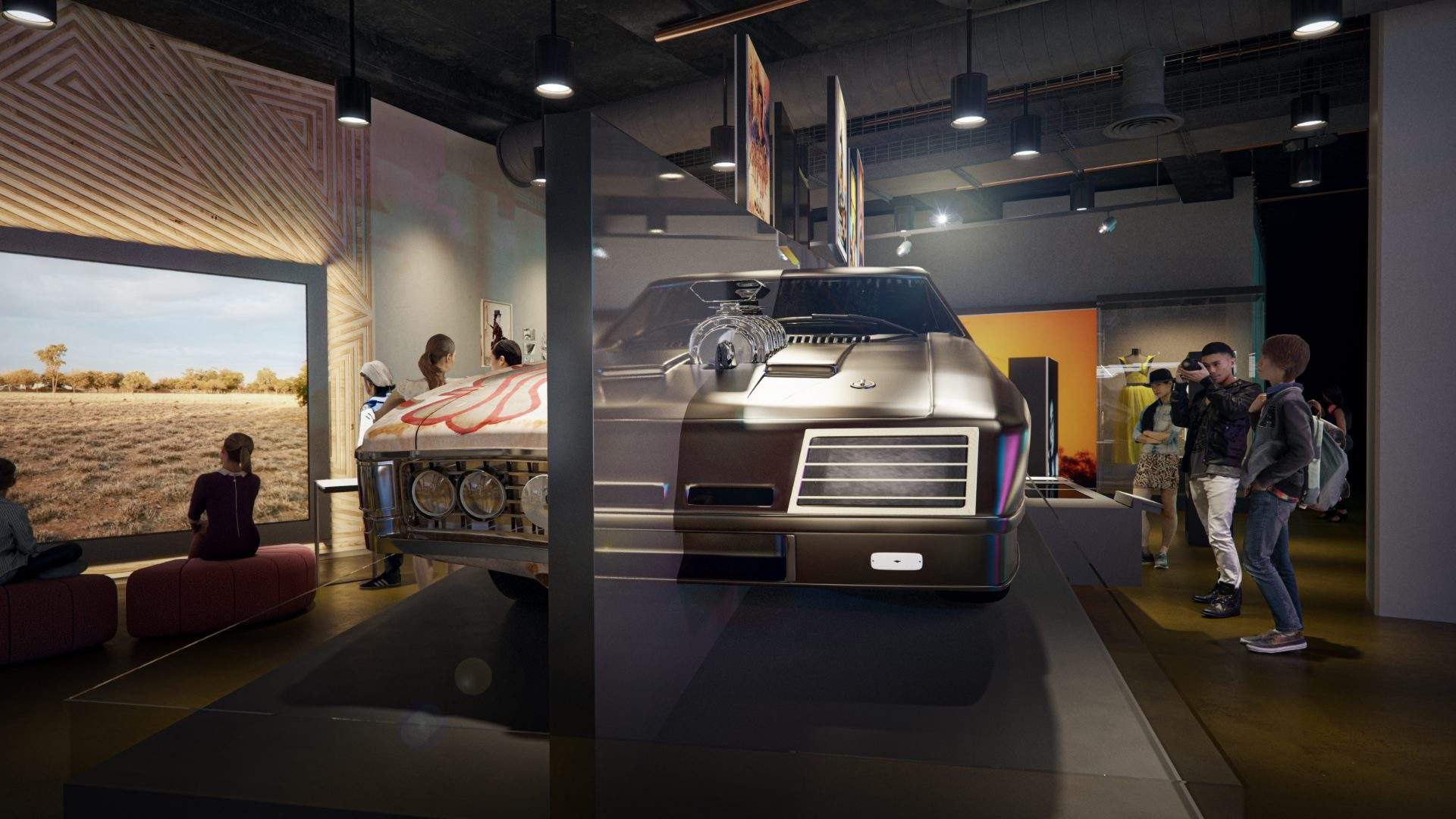 As announced in October, the new-look ACMI will also showcase a nifty new feature called The Lens — a handheld device for visitors to use while they're browsing the galleries and exhibitions. You'll be able to tap The Lens at around 200 different touchpoints throughout the museum, to collect objects of interest — which'll then be available for you to explore on any device afterwards, no matter where you are. The initiative is part of ACMI's plans to provide guests with an integrated, multi-platform visitor experience that extends long after they've left the building and headed home.
Other big additions include state-of-the-art cinemas, the new high-tech Gandel Digital Future Labs aimed at fostering young creatives, and a major new work by Gunditjmara Keerray Woorroong artist Vicki Couzens, which sits adjacent to the permanent exhibition.
The Australian Centre for the Moving Image will reopen its doors on Thursday, February 11, at Federation Square, Flinders Street, Melbourne. In the meantime, its The Story of the Moving Image exhibition is currently available to view online, along with a suite of other screenings and experiences.
Published on December 03, 2020 by Libby Curran