David Attenborough's Dinosaur Documentary Series 'Prehistoric Planet' Is Still a Stunner in Season Two
Move over 'Jurassic Park' — with its spectacular second five-night run, 'Prehistoric Planet' is the best dinosaur franchise now.
Some voices could utter anything and make it sound interesting, and David Attenborough's is one of them. That said, that's not why the iconic British broadcaster has become such a trusted and beloved figure in the nature documentary world. His involvement in any project that roves over, probes and ponders the planet we all live on is the ultimate stamp of approval. Whether he's narrating Planet Earth, The Blue Planet, their sequels, a stampede of other series or film David Attenborough: A Life on Our Planet, his participation always means more than merely his vocal tones echoing across exceptional imagery — it means astute science-backed insights paired with a first-rate spectacle.
When it initially arrived in 2022, becoming one of the year's best new shows and giving nature doco fans the five-episode series they didn't know they'd always wanted — and simultaneously couldn't believe hadn't been made until now — Prehistoric Planet followed that formula perfectly. And it is a formula. In a genre that's frequently spying the wealth of patterns at the heart of the animal realm, documentaries such as The Living Planet, State of the Planet, Frozen Planet, Our Planet, Seven Worlds, One Planet, A Perfect Planet, Green Planet and the like all build from the same basic elements. Jumping back 66 million years, capitalising upon advancements in special effects but committing to making a program just like anything that peers at the earth today was never going to feel like the easy product of a template, though. Indeed, Prehistoric Planet's first season was stunning, and its second is just as staggering.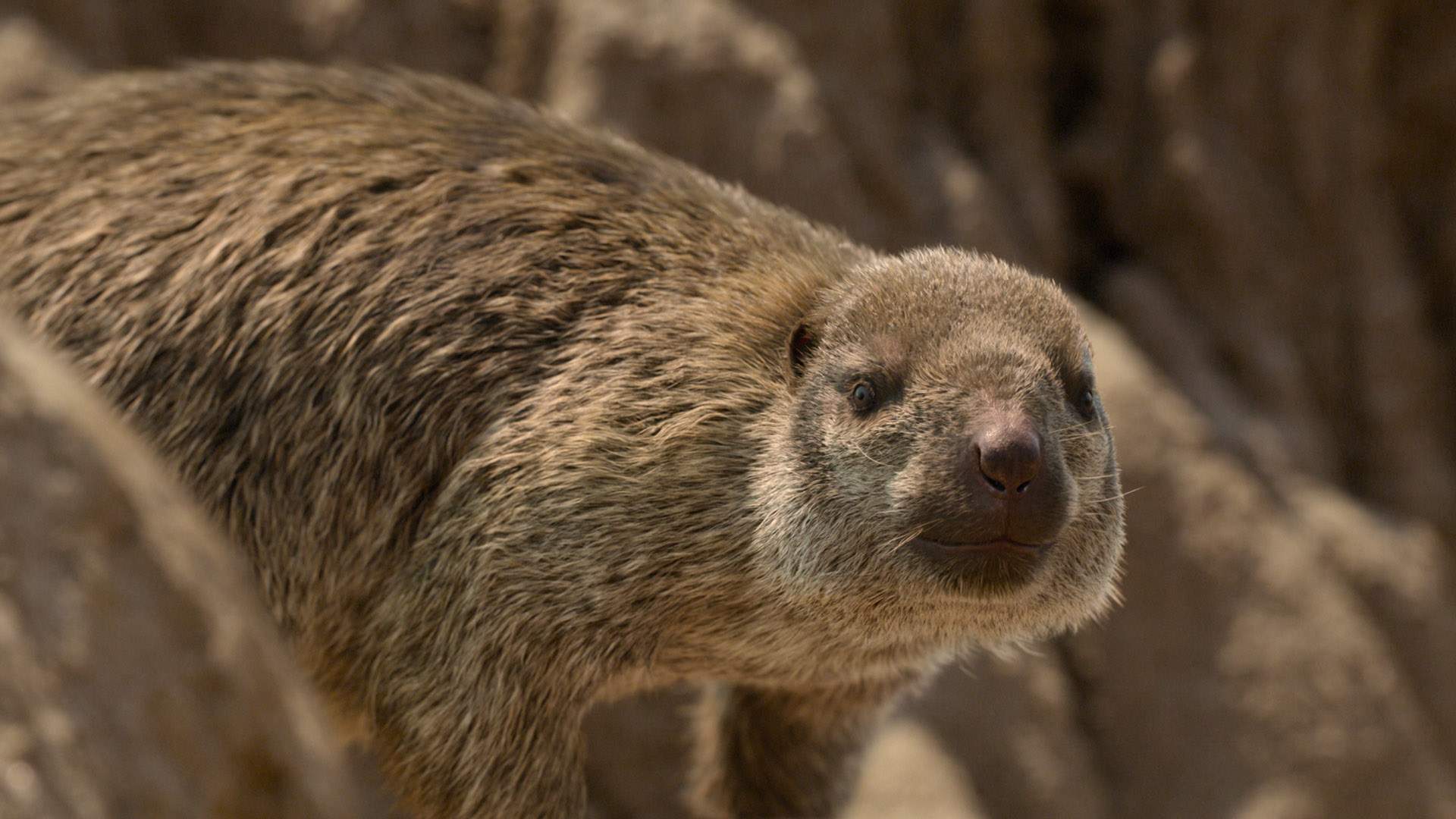 Again, Prehistoric Planet 2 streams via Apple TV+. Again, it's also dropping its five instalments over five nights, this time screening across Monday, May 22–Friday, May 26. And, each chapter again heroes a different environment and the ancient creatures that called it home. This second go-around starts with the inhabitants of earth's islands during the Cretaceous age, then moves to the badlands, primarily focusing on areas with volcanic activity. Next, hopping between continents, the show gets swampy. After that comes a dive into the oceans, followed by a journey to one particular patch of terrain: North America.
The catch, in both season one and this return trip backwards: while breathtaking landscape footage brings the planet's terrain to the Prehistoric Planet series, the critters stalking, swimming, flying and tumbling across it are purely pixels. Filmmaker Jon Favreau remains among the show's executive producers, and the technology that brought his photorealistic versions of The Jungle Book and The Lion King to cinemas couldn't be more pivotal. Seeing needs to be believing while watching, because the big-screen gloss of the Jurassic Park and Jurassic World sagas, the puppets of 90s sitcom Dinosaurs, and the animatronics of Walking with Dinosaurs — or anything in-between — were never going to suit a program with Attenborough as a guide. Accordingly, to sit down to Prehistoric Planet is to experience cognitive dissonance: viewers are well-aware that what they're seeing isn't real because the animals seen no longer exist, but it truly looks that authentic.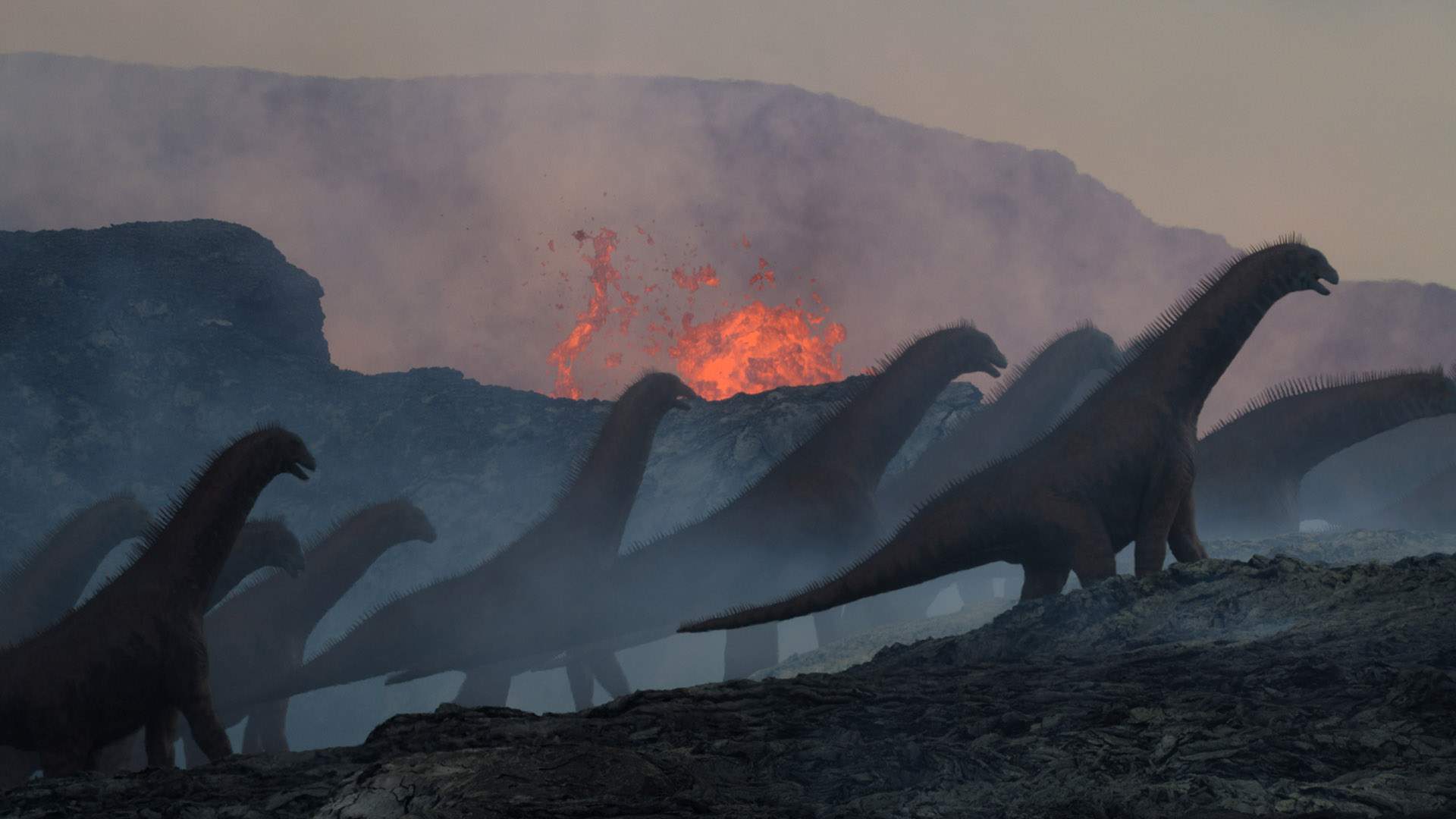 Still set to a rousing score by acclaimed composer Hans Zimmer (now fresh from Top Gun: Maverick) with Bleeding Fingers Music's Anže Rozman and Kara Talve, Prehistoric Planet 2 also expands its focus beyond season one's creatures, aka all the regular dinos that everyone grew up knowing. Familiar beasts still walk through the series' frames, accompanied by new titbits about their lives and behaviour — feathered raptor babies prove both cute and clever, for instance — but honing in on new animals feels as revelatory as it's meant to. One such critter earns episode two's attention, with the Indian sauropod isisaurus first observed as mothers-to-be trekking through gas and avoiding lava to lay eggs in volcanic ash, then seen as hatchlings navigating the treacherous spot to return to the herd. Visually, with painterly backdrops that look otherworldly because fiery mountains always do (see also: Oscar-nominated documentary Fire of Love), the time spent with these plant-eating, long-necked dinos is as beautiful as anything the show has ever delivered.
The isisaurus boasts ample company, each making their moments and episodes gleam in different ways. When the island-centric first season-two episode shows the dance-like mating ritual of the hatzegopteryx — the heaviest animal to ever fly — against pristine white sands and an ocean backdrop, it too stands out. So do the towering pterosaurs anyway with their 12-metre wingspans, of course. Also on the list: the pachycephalosaurus with their colourful dome-shaped skulls, as often seen butting against each other, and the displays of combat between clashing triceratops. Dinosaurs, they're just like people: always trying to leave an impression, claim their turf and find companionship.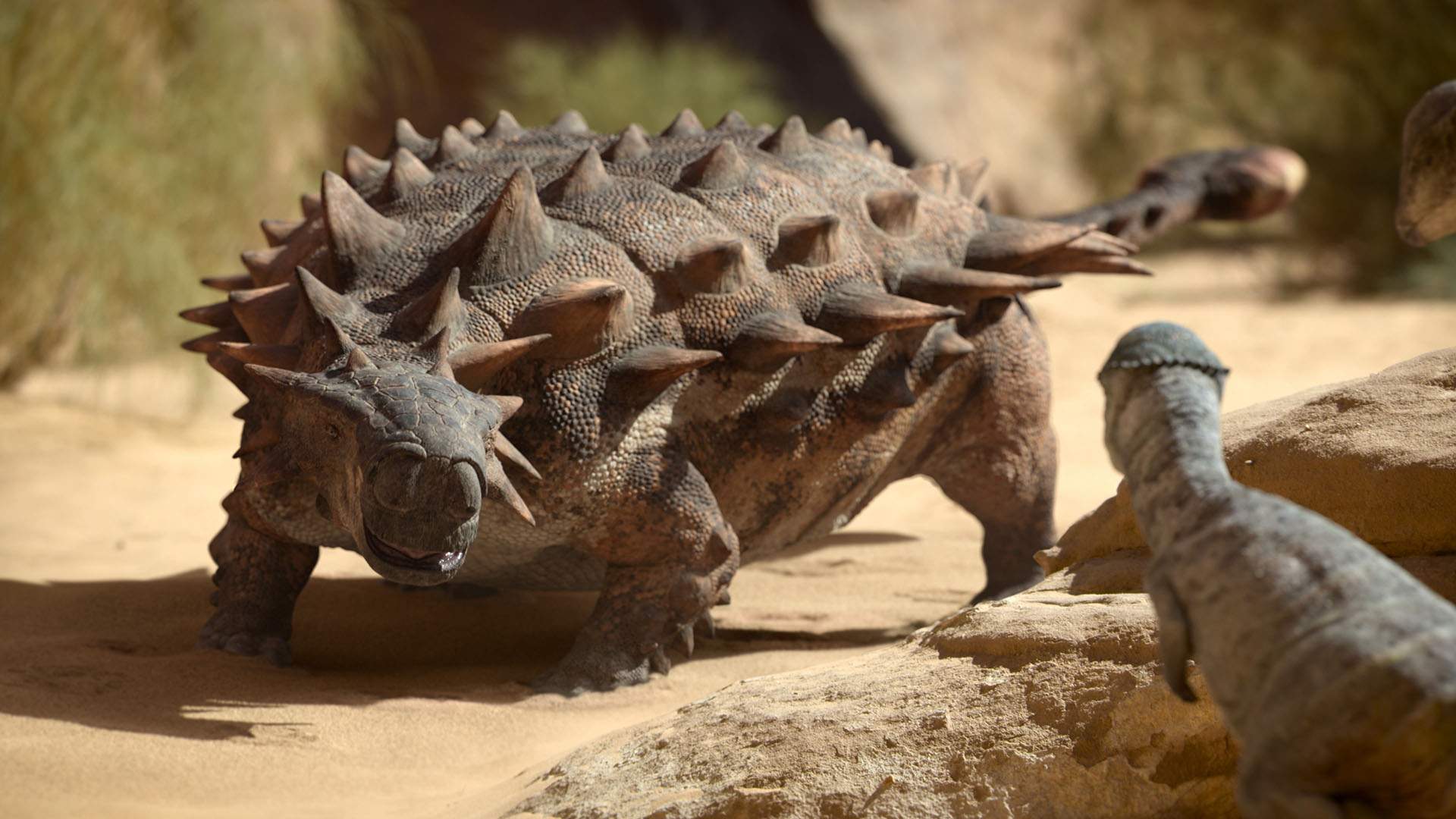 During the chapter dedicated to swamps, prehistoric frog beelzebufo — also known as devil toad — croaks to find love, too. As its presence demonstrates, and the hatzegopteryx as well, dinos aren't the only creatures in Prehistoric Planet's jam-packed return. The ocean instalment is especially fond of ammonites, devoting much of its running time to the molluscs' life cycle and graceful movements through the underwater deep, while mammals, bony fish, flightless seabirds, primitive ducks, million-strong swarms of flies and vegetarian crocodiles all make an appearance. Surveying a broader range of the animals calling earth home before the Cretaceous–Paleogene mass extinction event doesn't just help prolong the program and ideally open the doors for even more seasons to follow; it's an aptly thoughtful touch. Every episode may begin with Attenborough surrounded by fossils, but there's far more to prehistoric life and to scientific learnings about the period than the familiar — artefacts and critters alike.
In season two, context isn't only relegated to each chapter's introduction. Moving season one's post-show forays into the facts behind the imagery into the show itself, every nightly segment now ends with expert talking heads — from Prehistoric Planet's consultants, London's Natural History Museum and beyond — chatting through the data and discoveries backing up everything viewers have just seen. That too is an intelligent move, because the longer anyone watches this series, takes in its Attenborough-voiced insights and becomes immersed in life oh-so-far back, the more they want to learn. Move over Jurassic Park — this is the best dino franchise now.
Check out the trailer for Prehistoric Planet's second season below:
Prehistoric Planet season two premieres via Apple TV+ across Monday, May 22–Friday, May 26, with a new episode available to stream each day. Read our full review of Prehistoric Planet season one, and read our interview with executive producer Mike Gunton and series producer Tim Walker about season two.
Concrete Playground Trips
Book unique getaways and adventures dreamed up by our editors