Hello Wisconsin: The Trailer for Netflix's 'That '90s Show' Is Here and Dripping with Nostalgia
'That '70s Show' is getting a sequel series, focusing on 90s teen Leia Forman — and featuring the bulk of the OG sitcom's cast.
With its Cheap Trick-sung opening theme tune, 90s and 00s sitcom favourite That '70s Show described its setup perfectly: hangin' out down the street, the same old thing we did last week. The decade clearly changes in sequel series That '90s Show, and viewers don't yet know if the introductory track does as well, but the same idea will still ring true in the new Netflix sitcom — based on its just-dropped full trailer, at least.
Prepare for nostalgia on plenty of levels — including for the OG series itself, and for the 90s era that this follow-up is set in. Helping the former: the fact that the bulk of the initial comedy series' cast is back this time around, although they're not the focus. Instead, teenager Leia Forman (Callie Haverda, The Lost Husband) is.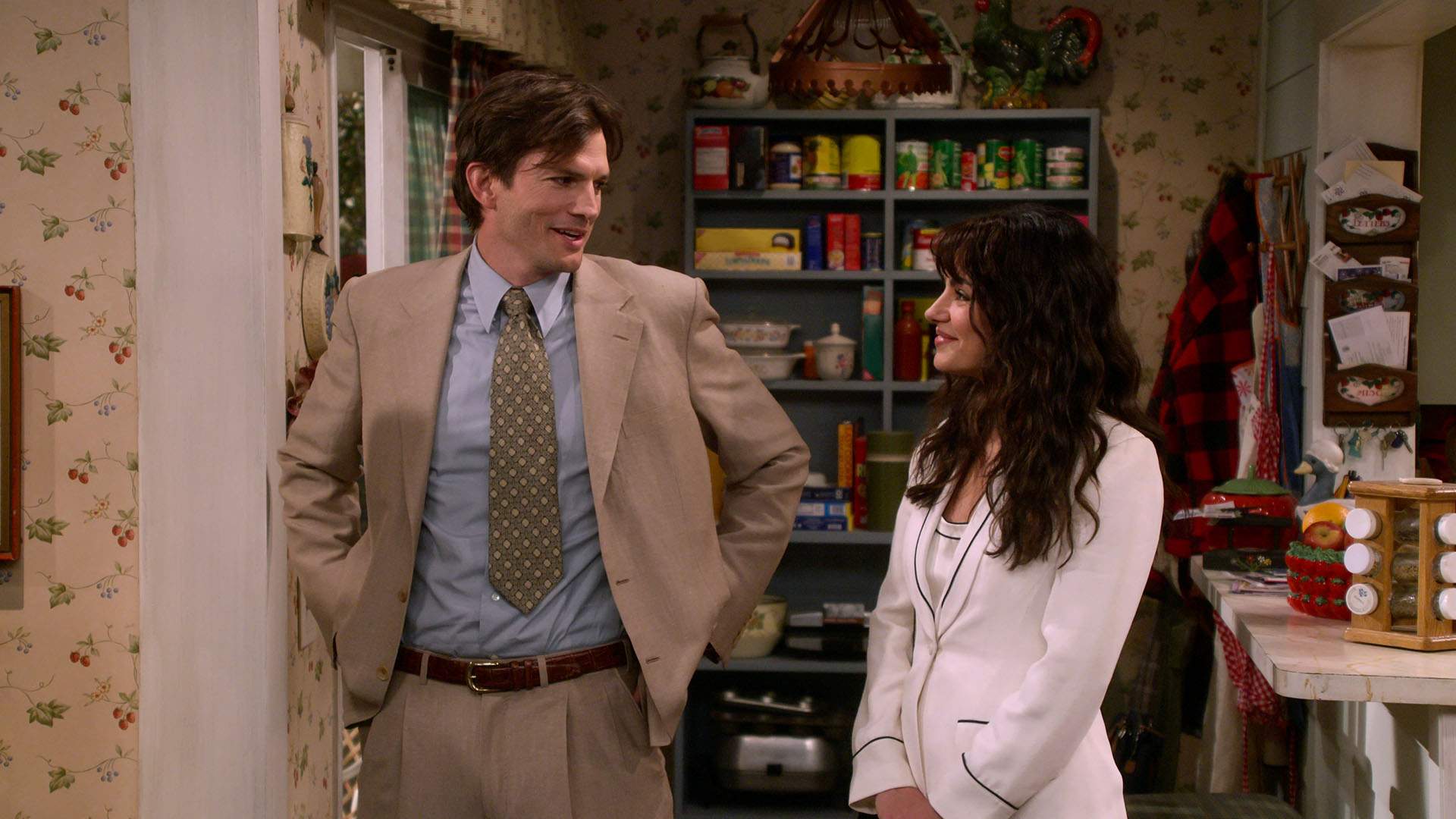 So, while Topher Grace (Home Economics), Laura Prepon (Orange Is the New Black), Mila Kunis (Luckiest Girl Alive), Ashton Kutcher (Vengeance) and Wilmer Valderrama (NCIS) all pop up, returning to the characters of Eric Forman, Donna Forman, Jackie Burkhart, Michael Kelso and Fez — and Debra Jo Rupp (WandaVision) and Kurtwood Smith (The Dropout) are also back as Eric's parents Kitty and Red — a new group of high schoolers will be hanging out both down the street and in the Forman family basement. In his typical cantankerous manner, Red is hardly thrilled about it. Kitty, though, revels having more kids to look after.
If you're keen on That '90s Show for the returning old faves, take note: the new crew is firmly in the spotlight in this sneak peek. But all of those aforementioned original characters do indeed make an appearance in the trailer, and make it feel like no time has passed at all.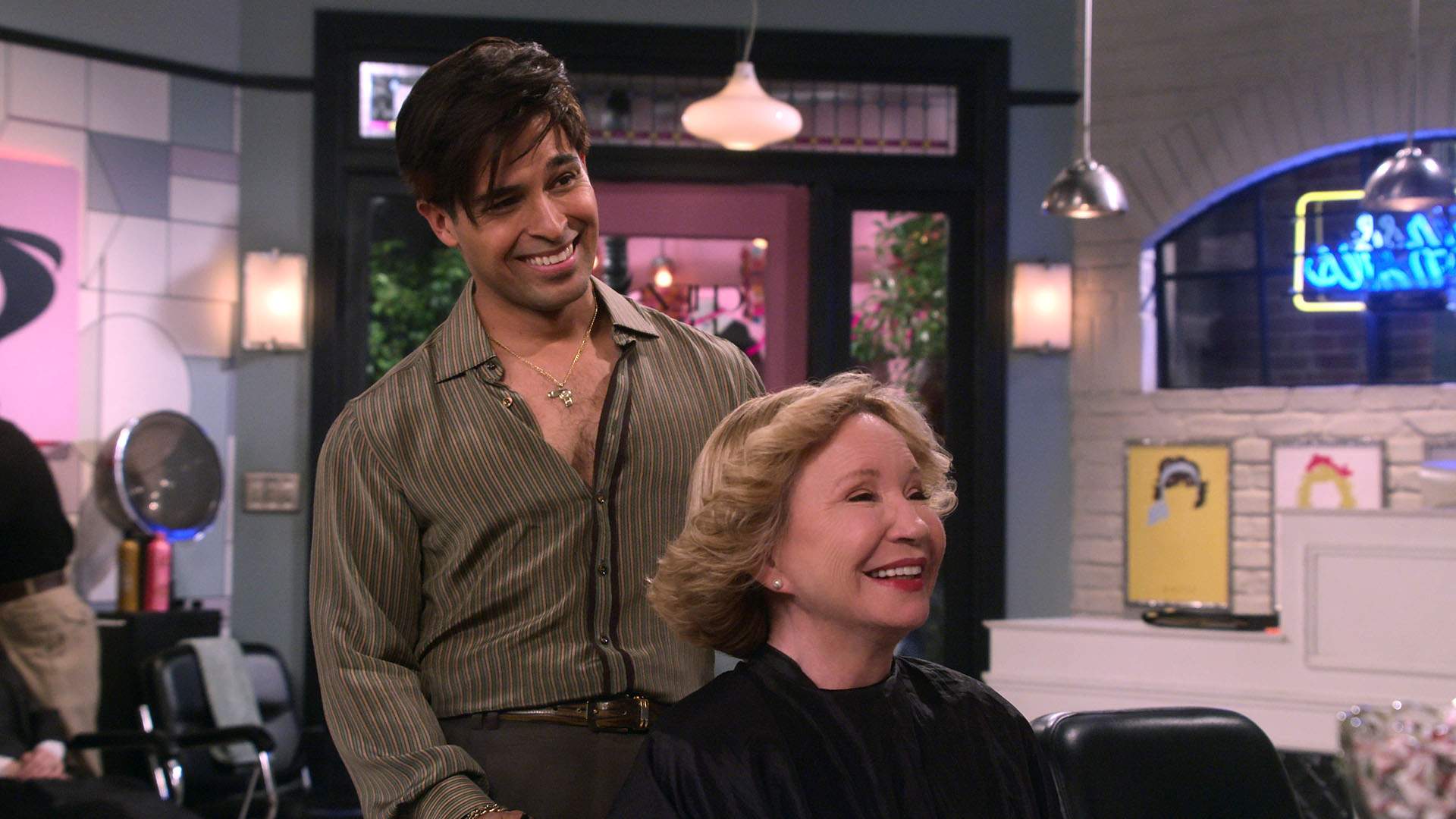 That '90s Show hits Netflix on Thursday, January 19, with the 1995-set series revisiting Point Place, Wisconsin during Leia's summer trip to see her grandparents. Hardly popular at school, she finally feels like she belongs with Kitty and Red's rebellious teen neighbour Gwen (Ashley Aufderheide, Four Kids and It), her brother Nate (Maxwell Acee Donovan, Gabby Duran & The Unsittables), his girlfriend Nikki (Sam Morelos, Forgetting Nobody), and their pals Ozzie (Reyn Doi, Barb and Star Go to Vista Del Mar) and Jay (Mace Coronel, Colin in Black & White). As well as nostalgia, expect déjà vu to strike amid the familiar sets — clearly by design.
Behind the scenes, creators Bonnie and Terry Turner are back, also with their daughter Lindsey Turner. Yes, the multi-generational vibe flows on- and off-screen. In fact, in front of the camera, that even includes Tommy Chong (Color Out of Space) returning as Leo.
Check out the trailer for That '90s Show below:
That '90s Show will hit Netflix on Thursday, January 19, 2022.
Images: Patrick Wymore/Netflix © 2022.
Concrete Playground Trips
Book unique getaways and adventures dreamed up by our editors