'The Flight Attendant' Turns Pulpy Airport Novel Twists Into a Quickly Addictive TV Thriller
Streaming's latest turbulent mystery stars a career-best Kaley Cuoco.
in partnership with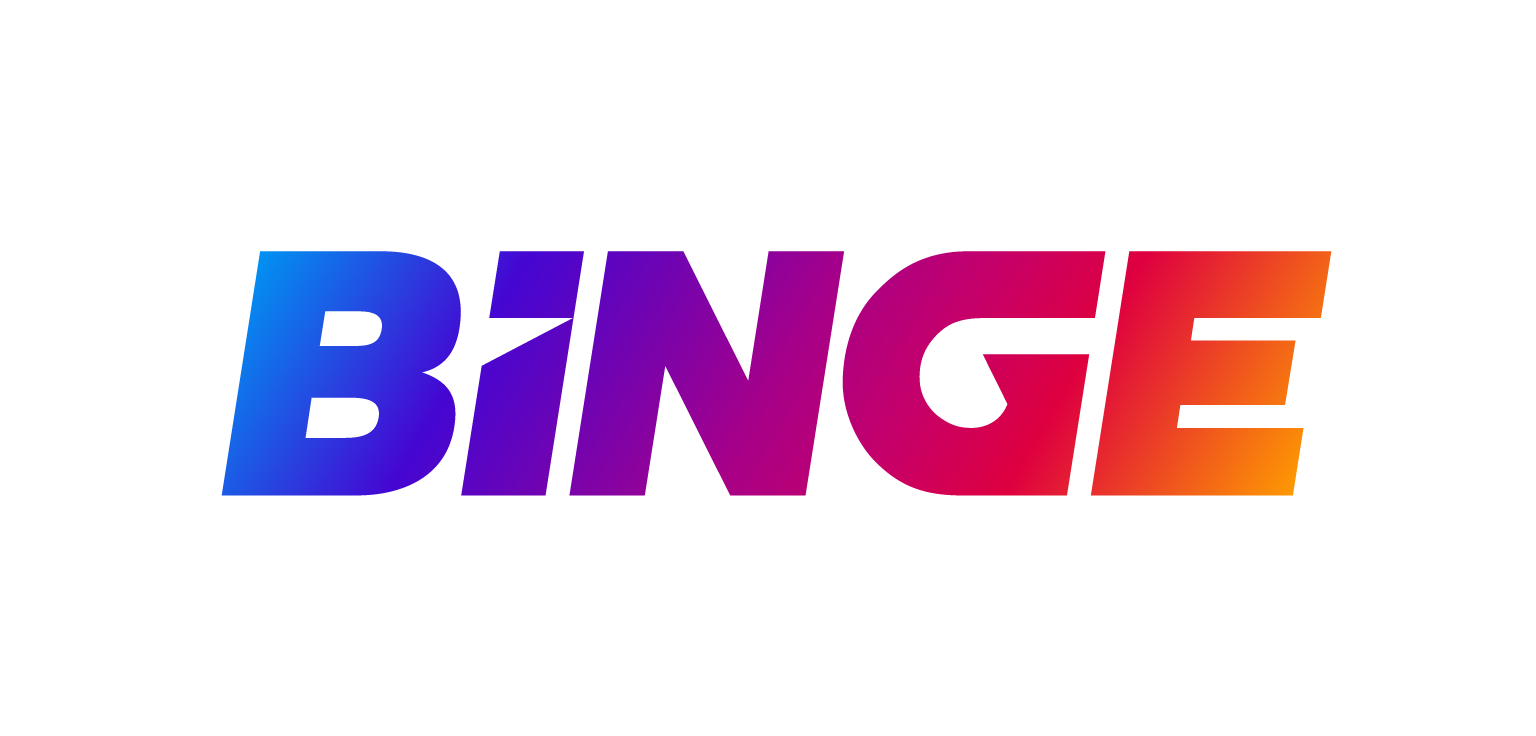 We've all heard the term 'airport novel', which refers to fast-paced, easy-to-devour fiction that's perfect to read when you're on a long flight and you've watched everything on the onboard entertainment system — or, to flick through while you're waiting to hop on the plane. If you're the kind of traveller who always starts your trip with a visit to the airport newsagency to pick up new reading material to help while away the hours, then you probably have a stash of paperbacks that fit the bill. And, because its name and premise are oh-so-perfect for the genre, you might even have The Flight Attendant on that pile.
Chris Bohjalian's novel was first published in 2018. Two years later, at a time when we'd all love to be flying far more than we've been able to of late, it makes the leap to the screen as an eight-part miniseries. On the page and on streaming platform Binge, The Flight Attendant unfurls a pulpy, twisty tale that starts high in the sky, bounces around the globe and delivers a hectic murder-mystery — all with the eponymous Cassie Bowden (The Big Bang Theory's Kaley Cuoco) at its centre.
Cassie likes sipping mini bottles of booze as much as she likes pouring them for the travellers on her flights — and she also loves her jet-setting lifestyle. When she's at home in New York between trips, she parties away her time in bars and via her vodka-packed fridge. When she's stopping over in overseas cities between legs, she's known to do the same. In Bangkok, though, she does something that she's not supposed to. After flirting with first-class passenger Alex Sokolov (Game of Thrones' Michiel Huisman) throughout the flight, she makes an excuse to ditch drinks with her coworkers and takes up his dinner offer. The next morning, she feels the repercussions. Also, she finds herself confronted by a dead body, trying to outsmart the authorities both in Thailand and back in the US, and endeavouring to work out just what's going on.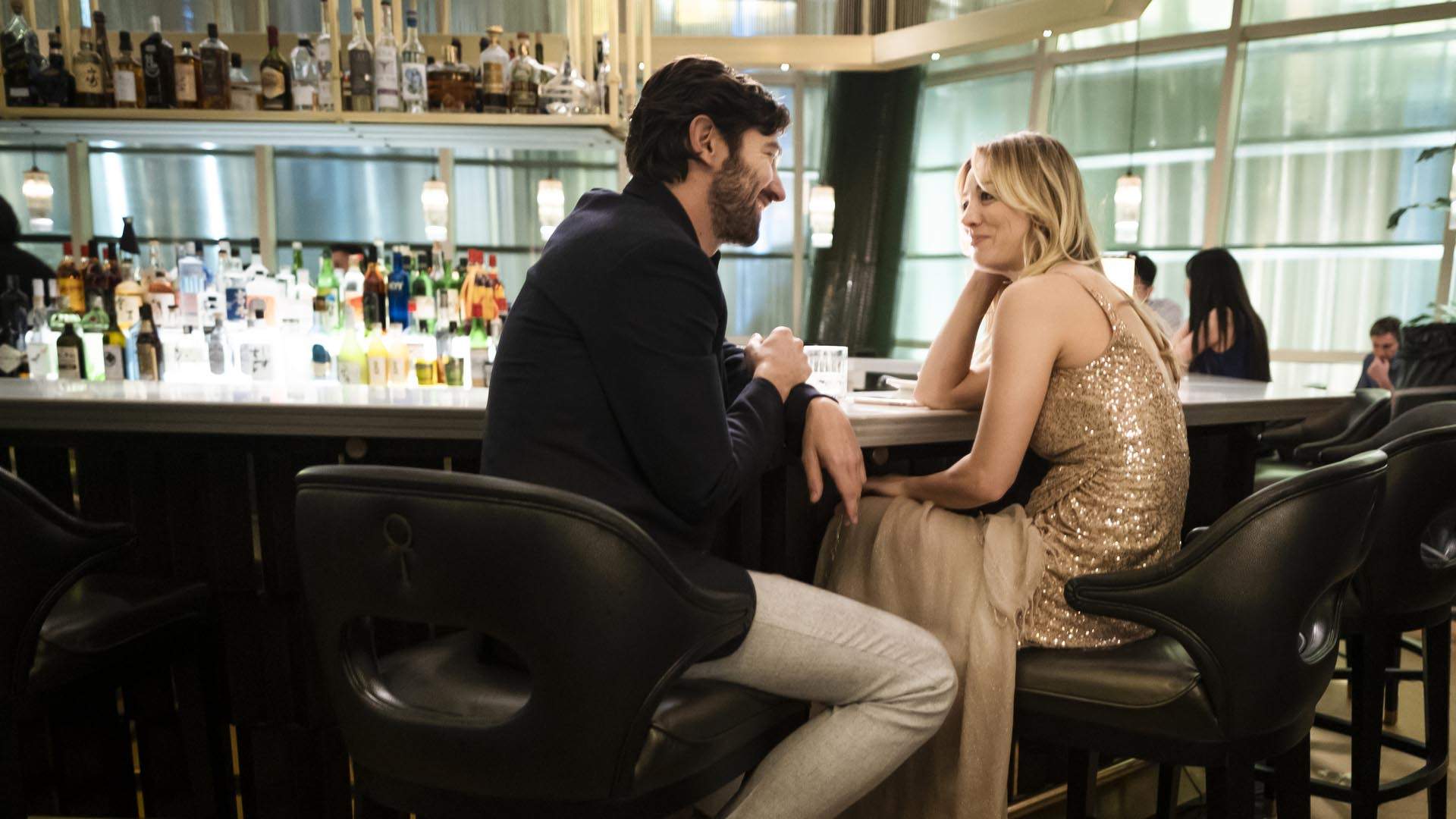 The Flight Attendant's many ups and downs are best discovered by watching, of course, with the series aligning viewers with Cassie as she embarks upon a very turbulent ride. Her life in general fits that bill — it's chaotic and, in depicting that reality as Cassie slowly begins to explore why she's so drawn to her job and to boozy benders, the show itself is as well. Think sudden revelations and reversals, multiple points of interest playing out across a split-screen setup, and cliffhangers to end every episode (and keep viewers keen to watch more). Also noticeable, and crucial: the fact that Cassie is unreliable in general, and was blackout drunk on the night in question so she can't remember what happened. This is a tightly and glossily made whodunnit; however, it's also a thorny thriller that tasks its key figure with scrambling around not only trying to investigate the case, but also to work out her role within it.
In topic, themes and tone, Cuoco leaves The Big Bang Theory far behind. She's still engagingly erratic as Cassie, though — but in a different and deeper way. As the character's personality, background and present situation calls for, she finds the fine line between messy and likeable, and poignant and even slapstick on occasion. Cassie makes so many terrible decisions that they become her defining trait but, thanks to Cuoco in career-best form, she never feels like she's just being driven by the plot's many machinations. The always-charming Huisman gets more screen time than viewers might initially expect, too, and the series is better for it. Plus, post-Girls, Zosia Mamet is also a welcome inclusion as Cassie's steely, no-nonsense best friend and lawyer Annie, who eventually calls out her pal on her baggage.
Airport novels frequently require readers to simply go with the flow. As a slick, swift-moving TV series that knows exactly the kind of story it's telling and goes for broke, The Flight Attendant is no different. The fact that it's filled with intrigue, often of the implausible and even ridiculous yet still instantly addictive type, will surprise no one — it's what such tales are supposed to serve up, after all. But there's darkness, weirdness, pathos and plenty of twisty comedy on offer here as well. It's easy to get immersed in, and to be entertained by. And, it'll help vicariously indulge your wanderlust and plunge you into a bingeworthy mystery at the same time.
The Flight Attendant is available to stream via Binge — with the first seven episodes online now, and the series finale available from the evening of Thursday, December 17. 
Images: Phil Caruso, HBO.
Concrete Playground Trips
Book unique getaways and adventures dreamed up by our editors