Throw us Melburnians a hint of sunshine and we'll take just about any inside activity to the great outdoors. Open-air moviegoing, however, is a clear favourite. Each year we inevitably see our favourite outdoor cinemas return for the summer and a couple of newbies pop up too. From films overlooking the Melbourne CBD to movies nestled in the Dandenongs, these cinemas showcase the best new releases and cult favourites under the stars. So pack a snack basket of wine and cheese mandatory, some Aeroguard and get your butt on a picnic rug for the evening. It's a perfect date idea or a great way to spend an evening with mates.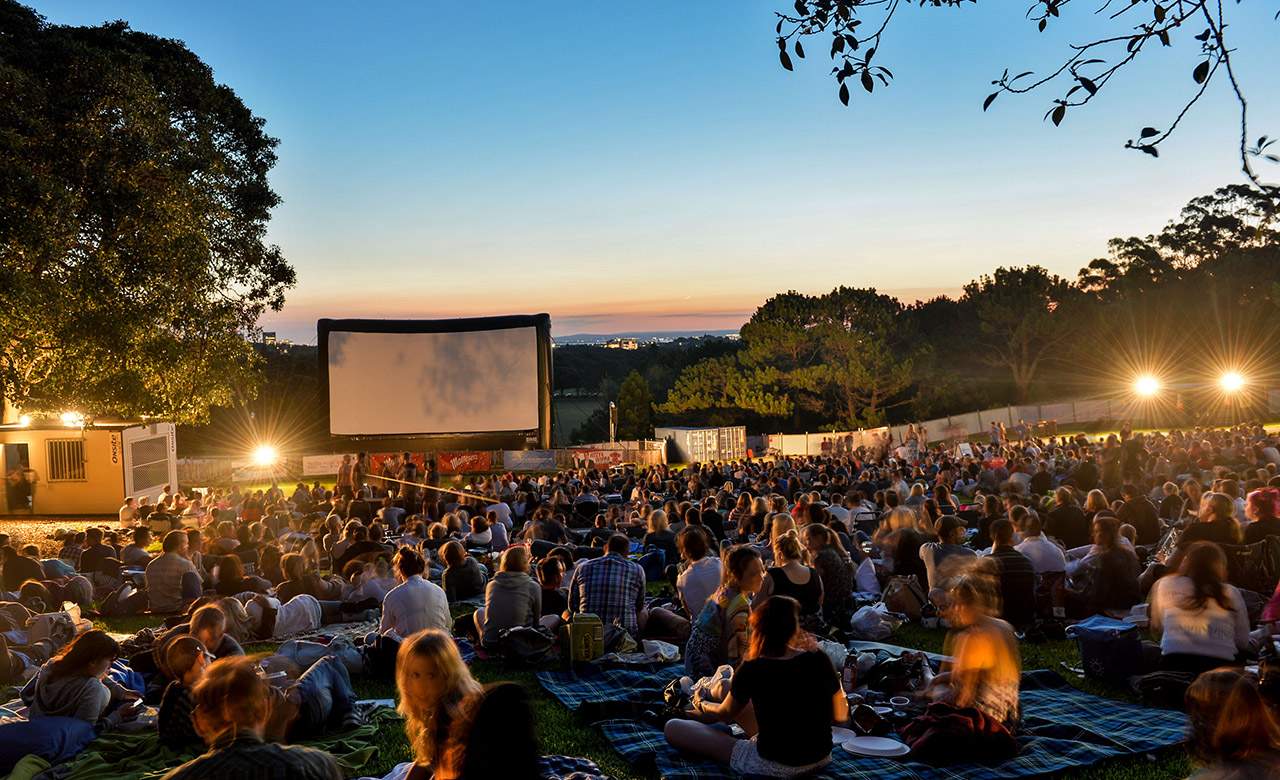 The sun is staying out longer, and it's time to start utilising all our glorious parkland again. Whip out the picnic rugs and get the wine cooler at the ready — Moonlight Cinema is Melbourne's original outdoor cinema. Kicking off in the first week of summer in Melbourne's Royal Botanic Gardens, this year's setup boasts all the regular features that make this one of the country's most popular summer events. Big screen shimmering beneath the stars? Check. Food trucks serving the ultimate movie munchies? Check. Letting super-organised patrons BYO their own snacks? Check. A huge lineup of new releases and cult classics? You betcha.
Expect all the big summer releases, like sci-fi thriller Passengers, the much-anticipated La La Land with Emma Stone and Ryan Gosling, and Lion, based on the true story of Saroo Brierley who found his birth mother in India via Google Earth after 25 years of separation. Naturally, they'll also be playing Fantastic Beasts and Where to Find Them (which was released today) as well as the yet-to-be-released Star Wars: Rogue One and game-turned-film Assassins Creed. As always, they'll also throw in a few cult favourites — this year it's Grease and Back to the Future — and some Doggie Nights, which will kick off with The Secret Life of Pets. Gates open at 7pm and screenings kick off at 8.30pm when the sun goes down. Make sure to bring your own picnic blanket — and a full picnic while you're at it. While the cinema is totally BYO, there are  often food trucks on-site.
When? December 8, 2016 – April 2, 2017.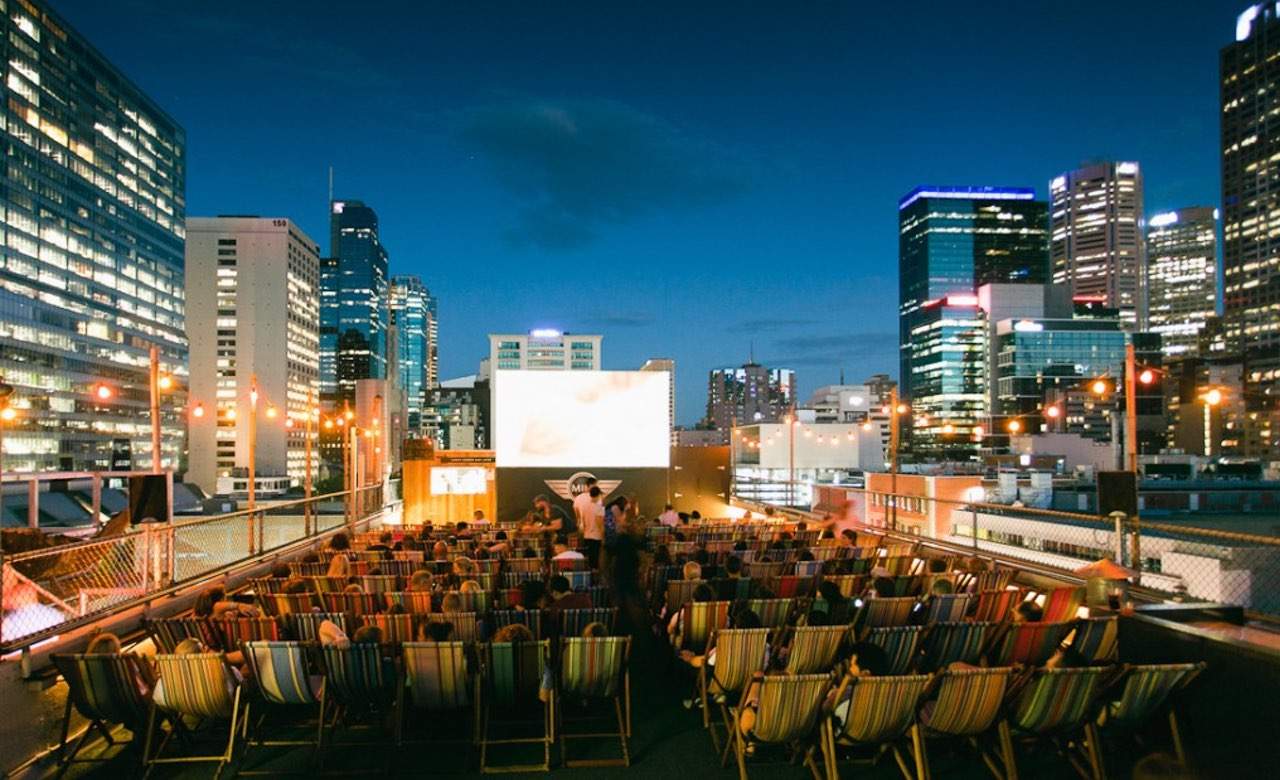 Some think summer arrives when the mercury finally soars past 30 degrees, others are convinced it's the day you muster the courage to throw yourself in the ocean but, if you ask us, summer starts the moment you know Rooftop Cinema is cranking back into gear. The programmers have long since nailed the balance between big new releases, old classics and super relevant tie-ins with other events.
Kicking off on December 3 and running through until April 2017 (with the second half of the program still to be announced), there's plenty more movie fun where that came from. Haven't had a chance to catch up with Marvel's latest superhero, Doctor Strange? Keen to revisit this year's lady-centric version of Ghostbusters? Want to take the ultimate US road trip with American Honey? You'll find them all on the lineup. Amy Adams-starring duo Arrival and Nocturnal Animals, amusing action hit The Nice Guys and a dose of the skux life courtesy of Hunt for the Wilderpeople also feature among the more recent portion of the program. So do two music offerings sponsored by Levi's: Nick Cave doco Once More With Feeling, as well as a look at the fab four in The Beatles: Eight Days A Week. Don't forget that checking out classics on the big screen is all part of the Rooftop Cinema experience as well, though.
When? December 3, 2016 – April 16, 2017.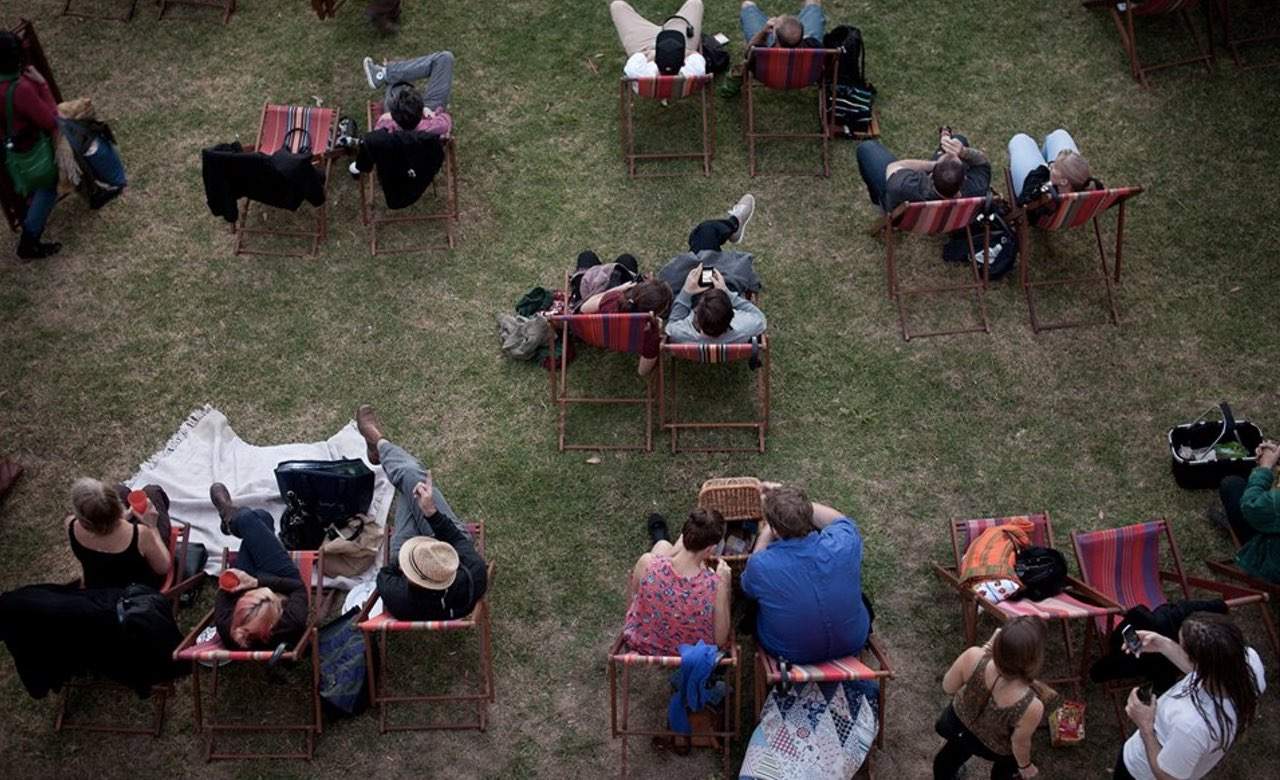 If you're looking for a brief sojourn from the bright lights of the big city, the Cameo Outdoor Cinema in Belgrave is worth the half-hour drive from Melbourne. Flush out your dirty, city-dweller lungs, breathe in the fresh air of the Dandenong Ranges and take in the truly spectacular views while enjoying a selection of mainstream releases in the magical forest setting. Each moviegoer is provided with a set of Dolby Digital headphones for an intimate and high-quality experience, so the sounds of Bambi and his forest friends won't interrupt your move watching.
From mid-November until April 2017, audiences will get the chance to nestle down in deckchairs and beanbags, with craft beer, homemade choc-tops and freshly popped popcorn in hand. The season begins with a midnight, moonlight screening of Fantastic Beasts and Where to Find Them. Remember: if you don't come dressed as a wizard, you're doing it wrong. Other titles include new Nick Cave and the Bad Seeds doco One More Time With Feeling, the much-anticipated Trainspotting sequel, British Film Festival fave A Monster Callsand based-on-fact film Lion.
There are 150 comfortable deckchairs, and the seating operates on a first-in, first-served system. They've got craft beer and boutique wines, edamame, and lollies from The Sassafras Sweet Co. Alternatively, you can also BYO blanket or rug if you want to picnic and chill out on the grass.
When? November 17, 2016 – April 16, 2017.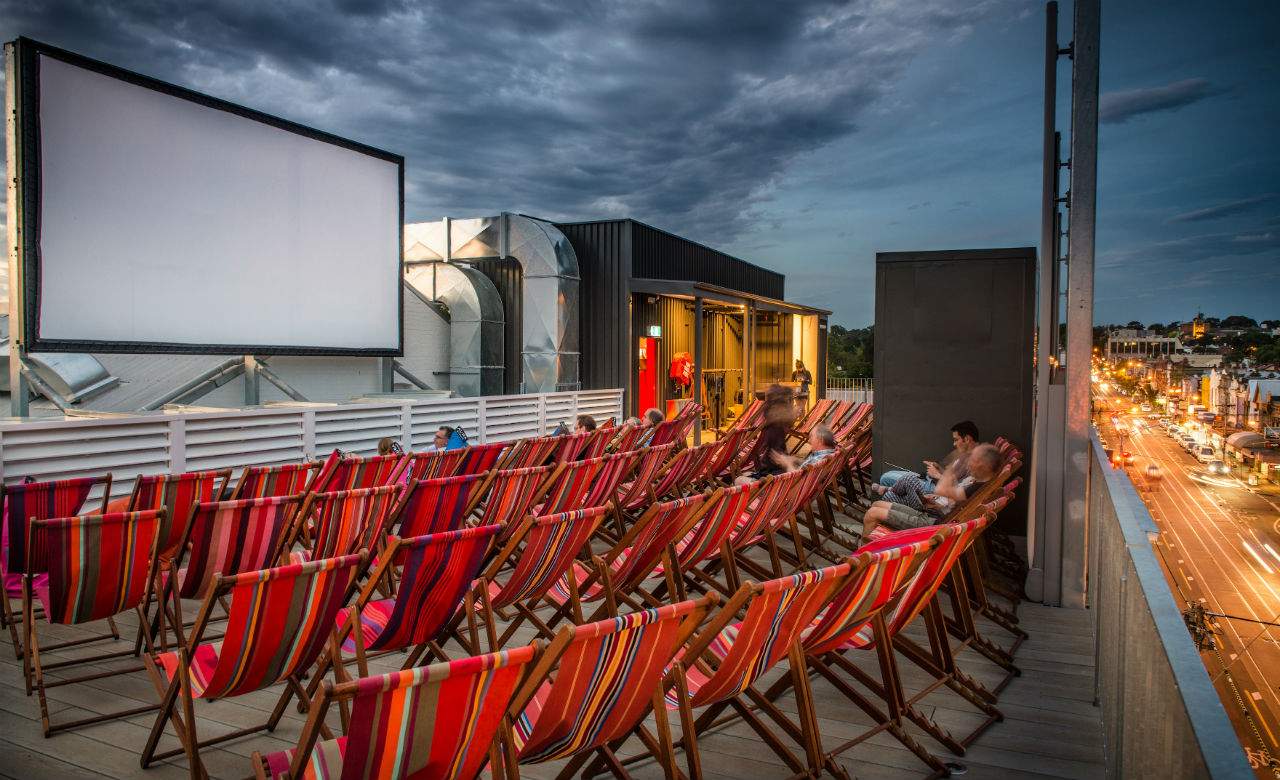 Perched atop the eight-screen picture house overlooking Glenferrie Road, the outdoor screen on the Lido rooftop in Hawthorn will light up with a selection of new release movies in the open air. The Lido on the Roof season kicks off on Thursday, October 27, with a screening of contemporary western Hell or High Water complete with western-themed party. Bring your boots, your bolo ties and your ten gallon hats, and knock back bourbon cocktails on sale at the bar.
It's one of a number of special events on the Lido Rooftop program, which also includes a Halloween screening of Rob Zombie's 31, a midnight showing of Fantastic Beasts and Where to Find Them, and a throwback screening of 1992's Death Becomes Her presented by Taste of Streep. Other titles to make the journey skyward include Marvel movie Doctor Strange, ensemble comedy Office Christmas Party and Mel Gibson's new WWII movie Hacksaw Ridge.
When? October 27, 2016 – April 16, 2017.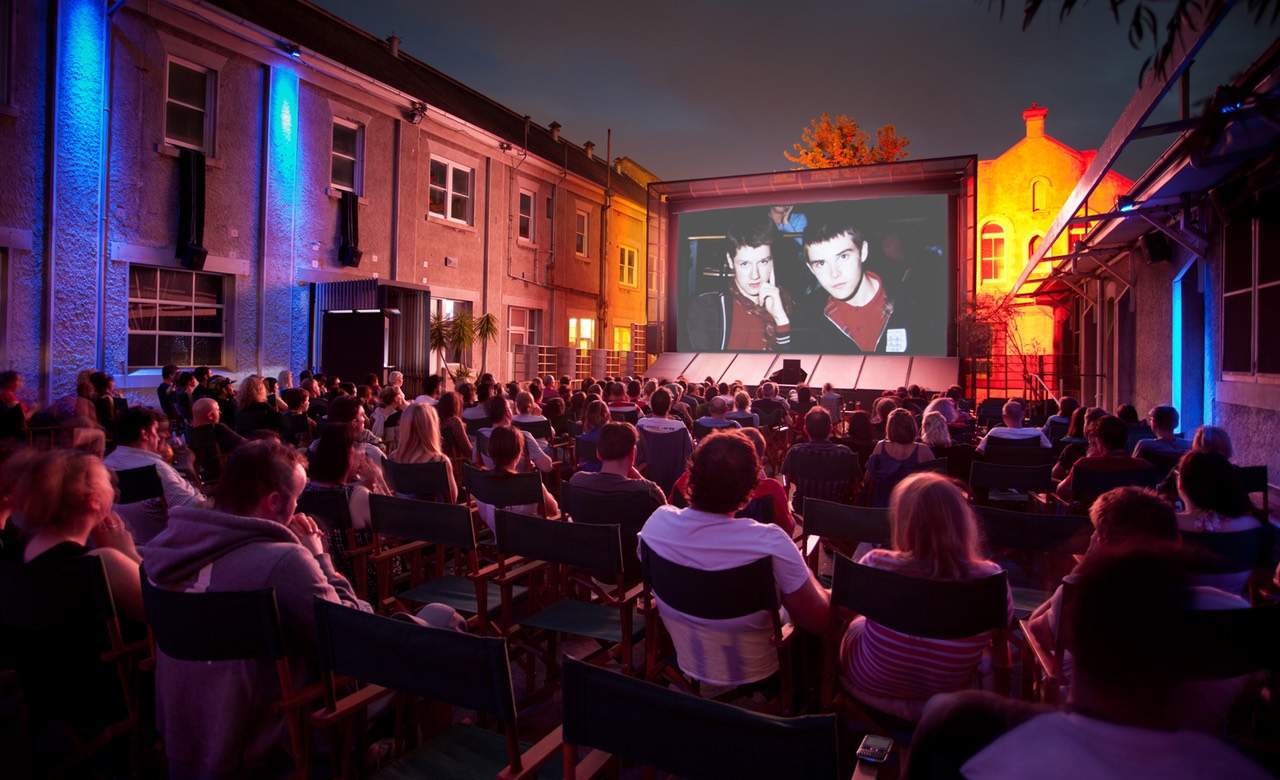 Just as uni students across the country start to finish their last exams for the semester and high five each other as they realise they don't have to step foot on campus for the next few months, the team from Shadow Electric decide to throw a huge two-month summer festival — at uni, of all places. The organisers — who are known for their summer outdoor cinema at Abbotsford Convent, among other events — will take over the University of Melbourne's impressive Parkville campus for two whole months of music, film and, of course, food and drink. Dubbed Shimmerlands, the festival will run both day and night throughout January and February. Making the most of the ghost town that is a university during summer, they'll turn the campus into a veritable feast of cultural delights. There'll be an outdoor cinema, two performance spaces (an indoor concert hall and outdoor music amphitheatre), multiple bars and a pop-up collection of 16 of Melbourne's best restaurants.
The 45 title-strong film program has been developed by Lauren Valmadre, director of the Human Rights & Arts Film Festival. It will include the Australian premiere of The Rolling Stones Ole, Ole, Ole!: A Trip Across Latin America, as well as the new Nick Cave documentary One More Time With Feeling, Tom Ford's Nocturnal Animals and the much-anticipated La La Land.
When? January 1 – February 26, 2017.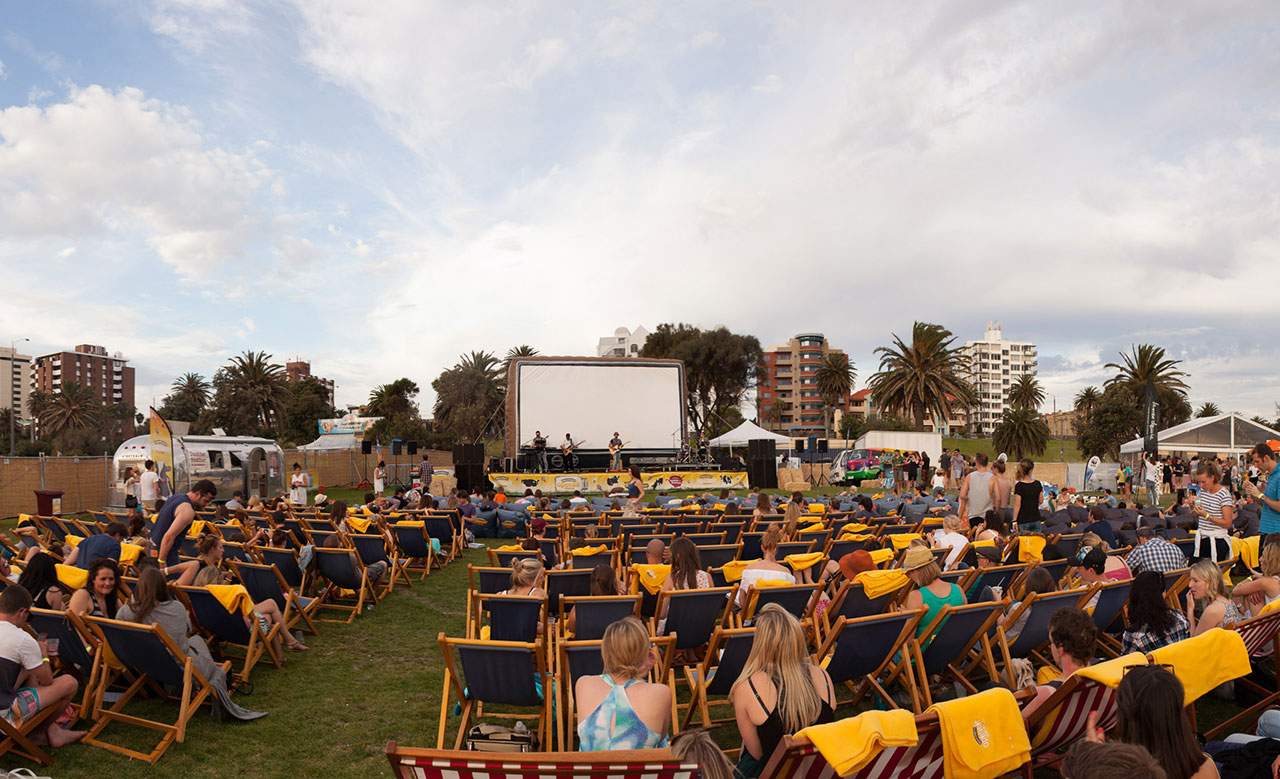 BEN & JERRY'S OPENAIR CINEMA, ST KILDA
Located right by the water on St Kilda Beach, Ben & Jerry's Openair Cinema is one of our favourite summer hangouts. This year's program kicks off in late November, with recent releases including The Accountant, Nocturnal Animals and Arrival alongside a smattering of classics such as Elf and Love Actually. Festivities start while the sun is still shining, with live music squeezed in before the film (plus plenty of time to suss out the bar and stock up on snacks).
Head along to one of their Sundae Sessions (you guessed it, on a Sunday) to enjoy a great film, live music, and free Ben and Jerry's. No, you didn't hear wrong, that's free ice cream. The Ben and Jerry's Open Air Cinema has a much shorter run than Melbourne's other outdoor cinemas, so if you're keen on catching great film and indulging on some Peanut Butter Half Baked heaven, make sure you lock something in by December 18.
When? November 26 – December 18, 2016.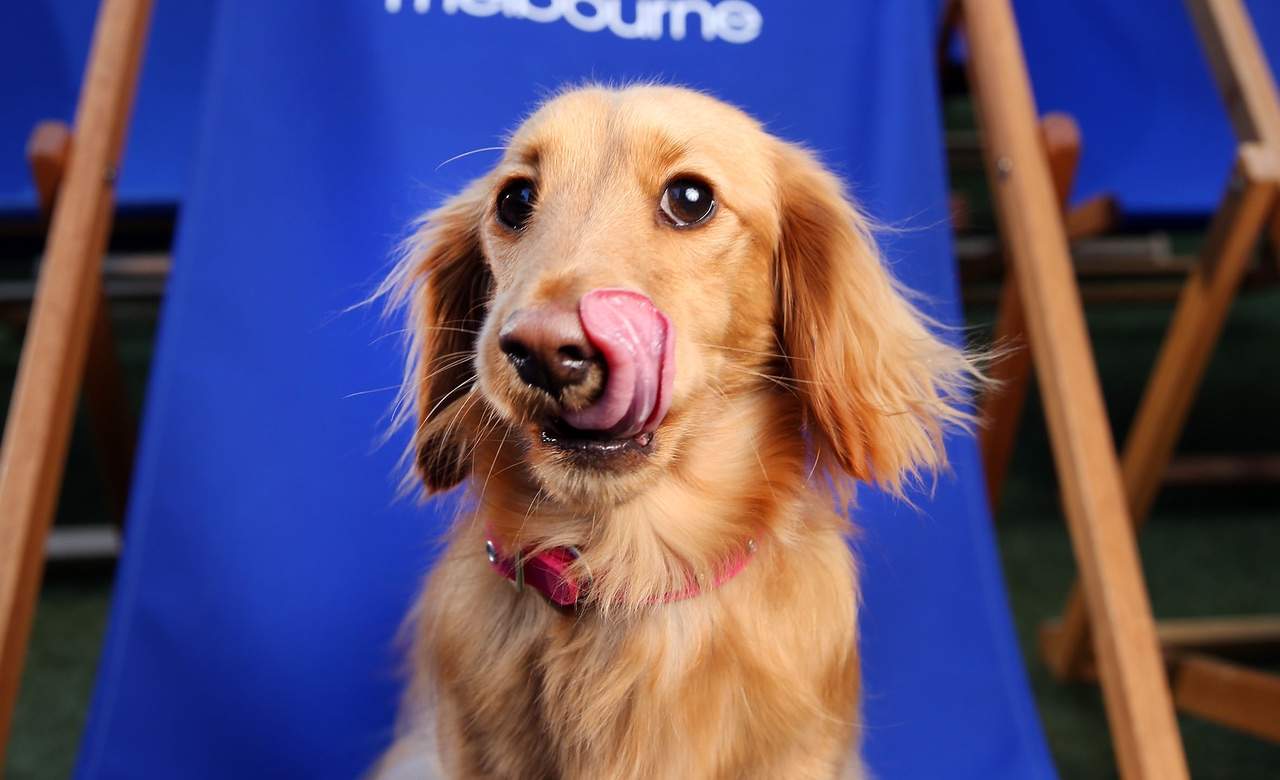 Usually the realm of hectic shopping sprees, QV Melbourne last year launched its own openair cinema, and it will return with summer screenings running every Thursday to Sunday night from November to February. It's an intimate 80-seat deckchair cinema on the astroturf outside the Queen Victoria Women's Centre, and the whole program is curated by Melbourne filmmaker and film programmer Gus Berger, who runs Red Hot Shorts at ACMI.
Expect festive films in December (think Bad Santa, The Nightmare Before Christmas, Elf), an Australian film on Australia Day (The Sapphires), a focus on Melbourne independent films, alongside '80s favourites and selected special event films. There'll also be three dog-friendly Doggie + Deckchair screenings, starting with a doggy red carpet before Lady and the Tramp on December 10. All proceeds from ticket sales going to non-profit animal charity Lort Smith. With tickets at $12 (and $14 for the dog screenings) each, it's a pretty budget-friendly date option for the summer.
When? November 30, 2016 – February 26, 2017.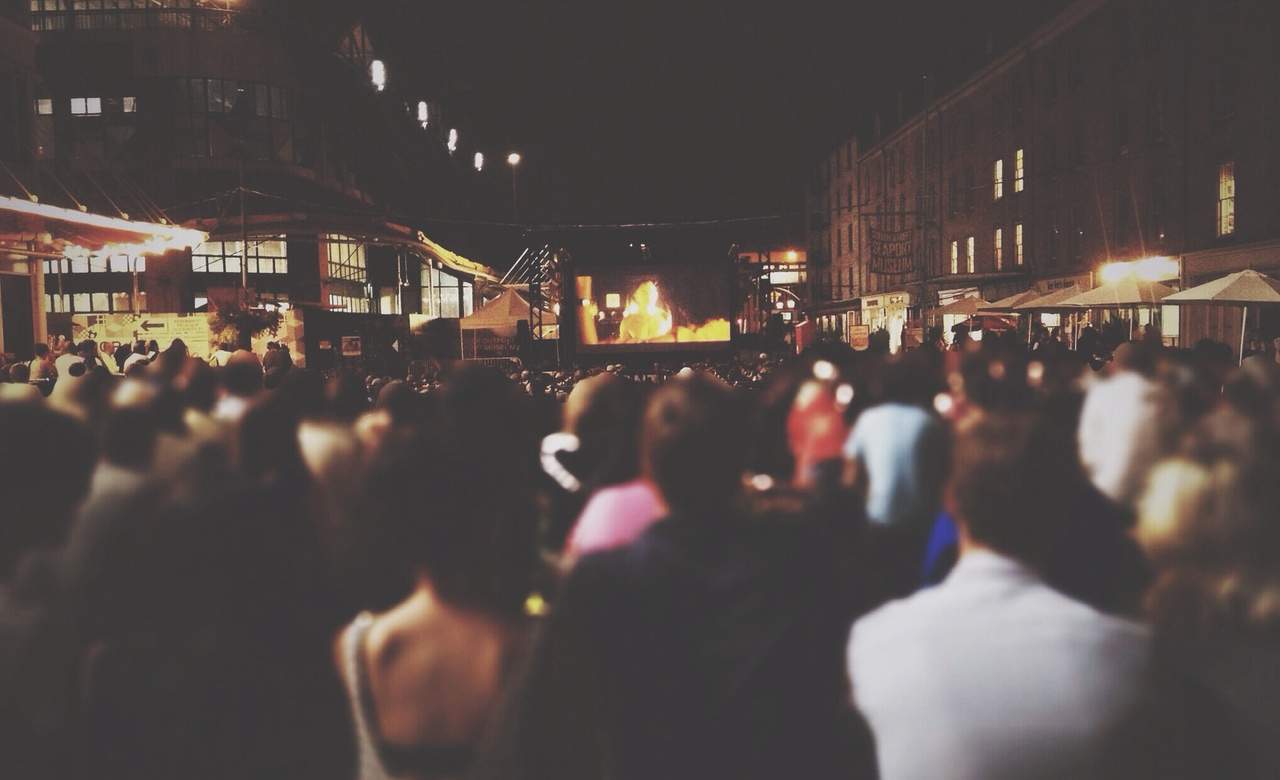 Barkly Square in Brunswick will run a pop-up cinema throughout December and January. It'll go down in the laneway of the shopping centre and unlike other outdoor cinemas, this one has a difference: it's silent. Kind of like when you go to the drive-in and attach the speaker to your car, they'll be transmitting the film's audio through dedicated headphones.
The best part is that all proceeds from the event will be donated to the Victorian Deaf Society. And even better, tickets are only a tenner. Take that Hoyts. There's only 60 seats per screening though, so be sure to book early — especially for the spesh Christmas screenings. On the whole, the lineup is pretty decent and eclectic, with everything from Donnie Darko to Home Alone to Whiplash.
When? December 16, 2016 – January 28, 2017.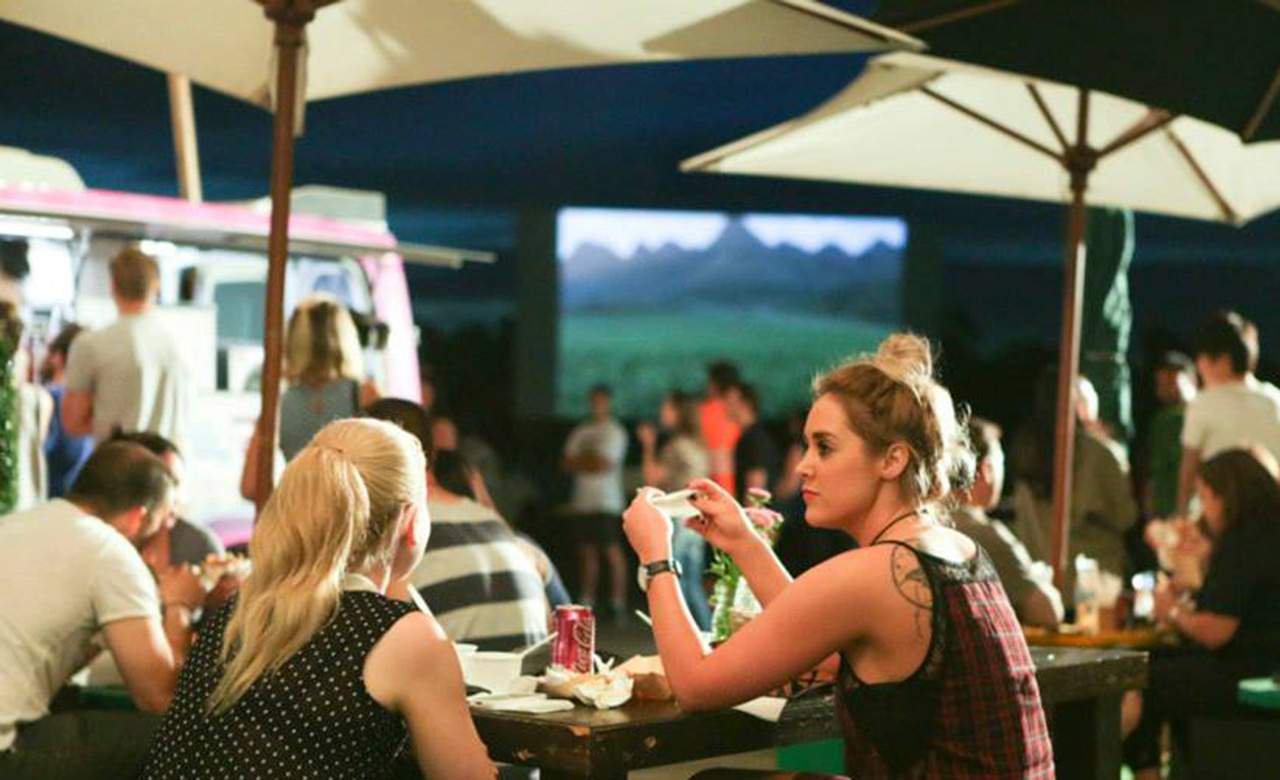 Coburg Drive-In first opened in 1965, and despite threats of closure over the years, is still kicking around. It comes complete with three screens, 850 car spaces and a diner-esque Candy Bar, and jumping in the car with a couple of doonas and homemade portion-controlled lolly bags is still just as fun as when you were seven years old. Potentially more fun. Showing a small range of current cinema releases with two session times a night, the Coburg Drive-In remains true to the original, Grease-style experience.
When? All year-round. 
Published on December 06, 2016 by Concrete Playground