'Tokyo Vice' Is the Sleek Noir Must-See That'll Help Your Crime-Thriller and Japan Travel Cravings
Set in 1999, and boasting 'Heat' filmmaker Michael Mann behind the lens of its first episode, this neon-lit noir is supremely slick, well-made and gripping.
Towards the end of Tokyo Vice's gripping eight-episode first-season run, its lanky American-in-Japan protagonist struts down an ordinary Tokyo street donning a suit and shades while smoking a cigarette. Jake Adelstein (Ansel Elgort, West Side Story) sports a post-coital glow, too, and looks as if he feels on top of the world. He also stands out awkwardly, no matter how cool he thinks he is, even before a high-school pal from home in Missouri spots him and bursts his bubble. This stride-of-pride scene sums up Tokyo Vice perfectly, because what's going on around Jake, and simply the complex city he's in, is always far more intriguing than he is. Don't go thinking that this HBO series doesn't know that, though.
Available to stream in full in Australia via Paramount+ — and already renewed for a second season by HBO Max, the US network's streaming service — Tokyo Vice's first season uses an outsider as its entry point into the Japanese capital's neon-lit hustle, bustle and underworld. It uses two, in fact. Also making the city her base is fellow American expat Samantha Porter (Rachel Keller, Legion), a club hostess who spends her nights charming men who'll pay for her glamorous barside company, and also just generally being as far away from the USA as she can manage. But this series is about Tokyo happening around Jake and Sam, as it would regardless of whether they were there or not, as much as it's about the pair in Tokyo. It's a noir series about the bucket-list travel spot's shadows, and it knows that they'd linger no matter who was playing tourist.
A smart and sleek crime-thriller? Tokyo Vice easily checks that box. A fish-out-of-water swim through yakuza territory? Yes, that one, too. A mostly after-dark trip through streets and spots that've largely been off limits to travellers for more than two years now? Naturally, the series ticks that one as well. It's also a 90s throwback, taking place in 1999 with Faithless and ATB bangers helping to rick gleaming nightclub dance floors, featuring references to The Matrix, and offering one of pop culture's great 'I Want It That Way' sing-alongs (and discussions about its true meaning). And, Tokyo Vice is the latest release from one of America's best directors, who is finally back behind the lens seven years after making his most recent movie. Indeed, this must-see series is many things — and the fact that it's Michael Mann project is among the reasons that it's essential.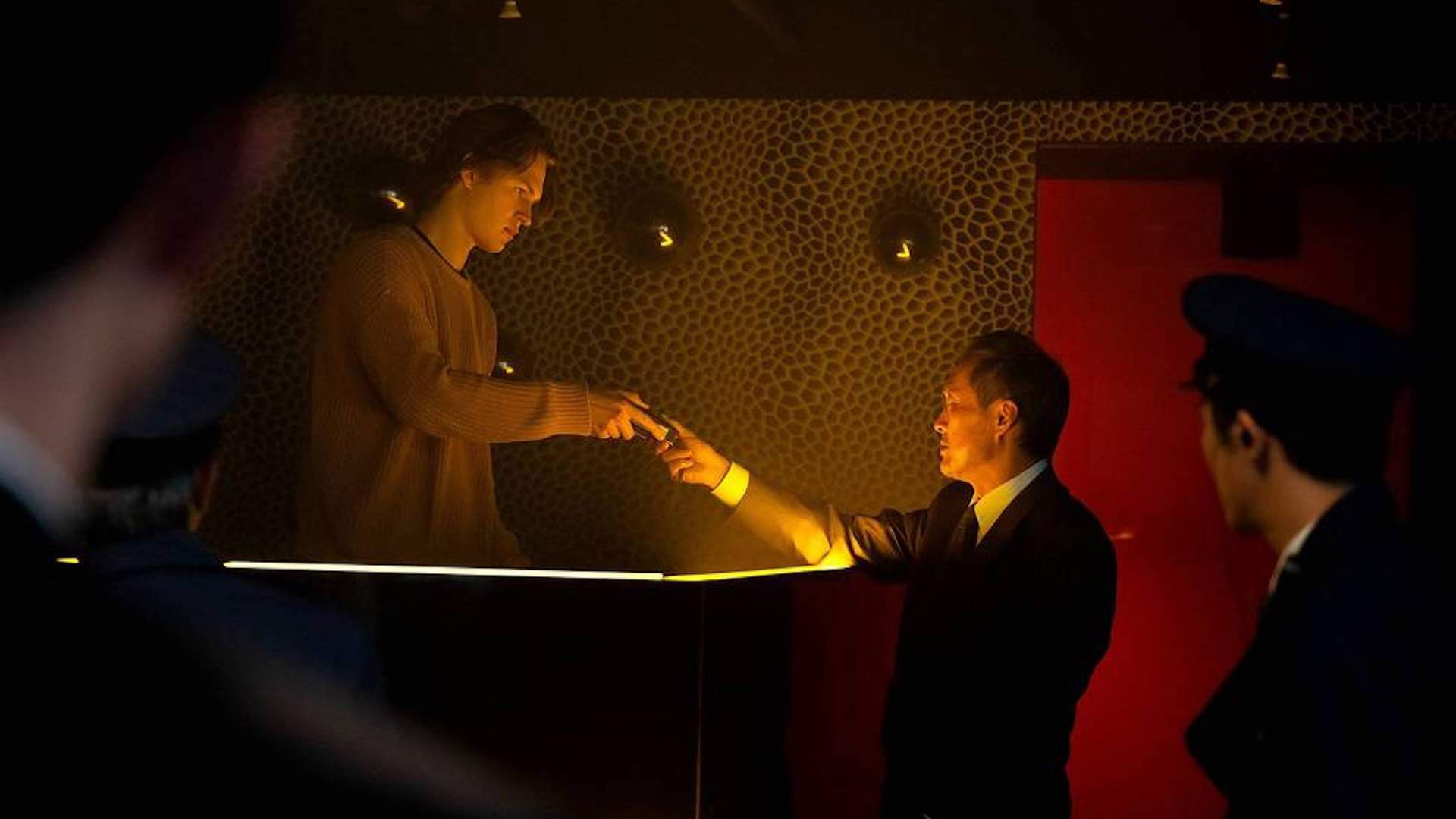 The filmmaker's last stint in the director's chair, the Chris Hemsworth (Thor: Love and Thunder)-starring 2015 film Blackhat, also followed a determined and ambitious American, and used every visual and audio trick it had to immerse its audiences in his mindset and his world. That's not the only parallel from the Thief, Heat, The Insider and Collateral helmer's resume that makes its presence known here, either. Mann only directs Tokyo Vice's pilot, but what a tone-setting debut episode it is — as stylish and gritty a piece of television as you're likely to stream any time soon, and one brimming with the filmmaker's usual look and mood. He also serves as the book-to-screen series' executive producer, which explains why its slice of Japanese-set thrills always feels like it bears his fingerprints. 
Of course, Tokyo Vice isn't shy about its links to Mann, who also executive produced the original 1980s TV series Miami Vice, and wrote and directed the 2006 big-screen remake. Attaching any other filmmaker's name would've simply felt incongruous. That said, the show's moniker actually stems from the IRL Jake Adelstein's memoir Tokyo Vice: An American Reporter on the Police Beat in Japan, about his years writing for Yomiuri Shimbun as a non-Japanese journalist. Adapted for the screen by playwright JT Rogers (Oslo), what a twisty, gritty, fast-paced narrative it spins, too. Still, everything about the HBO-backed program feels as if it was always fated to end up in Mann's hands.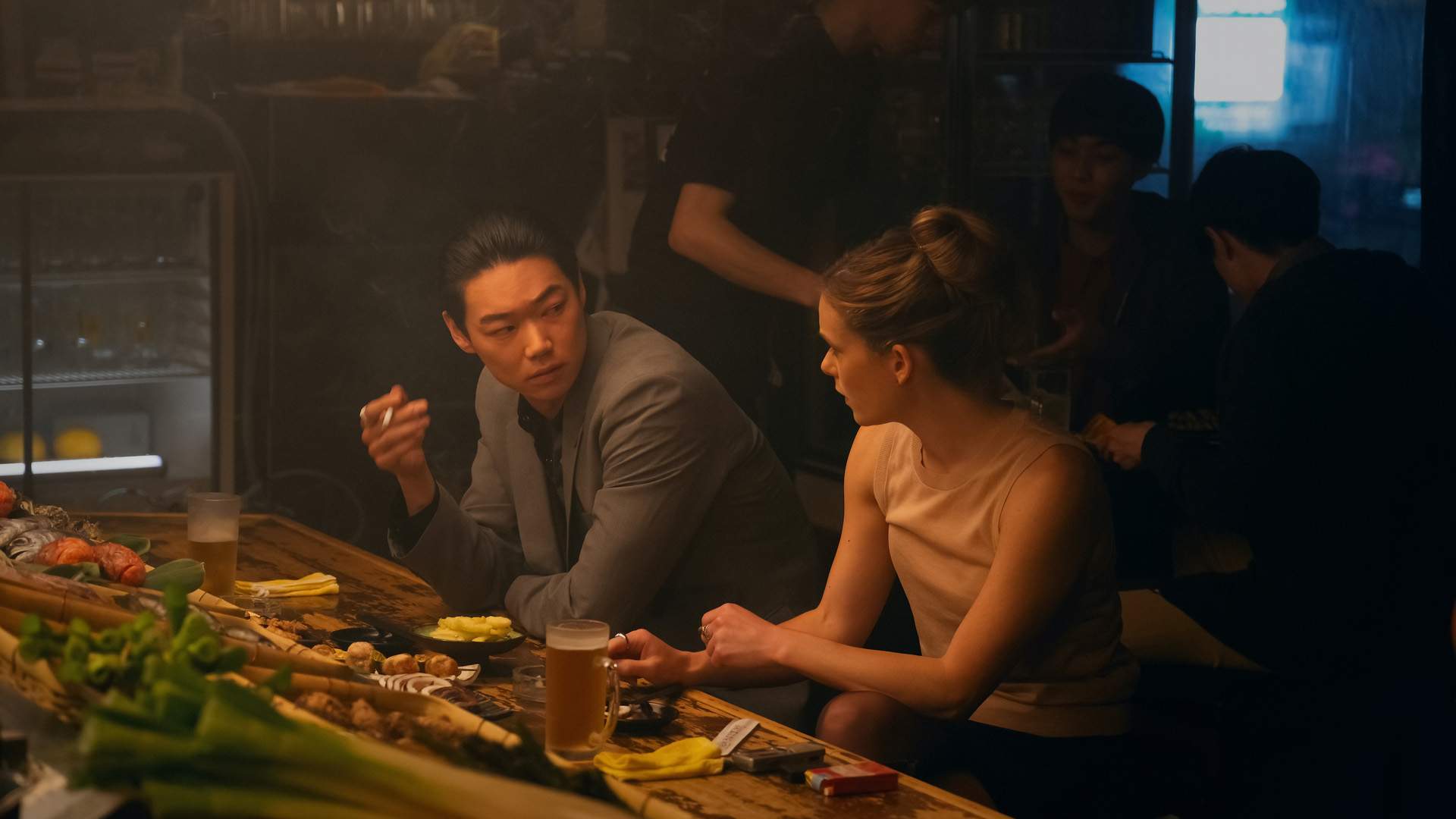 Adelstein was Yomiuri Shimbun's first foreign staff writer, with Tokyo Vice exploring his quest to cement himself inside the publication from the bottom up. Just like in that aforementioned stroll down the street, the on-screen version of Jake always sticks out, as does his dogged enthusiasm to chase the stories he's explicitly instructed to ignore. He aces the strict and gruelling Japanese-language test needed to even get his job. He makes history by earning his post. But murders don't happen in Japan, he's told. He's advised of plenty more, sometimes yelled at him insultingly by his boss Baku (Kosuke Toyohara, Deliver Us From Evil), sometimes offered as cautious words of wisdom by his immediate supervisor Emi Maruyama (Rinko Kikuchi, Pacific Rim: Uprising). The deaths he's witnessing on Tokyo's streets scream otherwise, though. 
So, Jake starts spending his own time investigating, befriending two Tokyo detectives for guidance and tips: the vice squad's Jin Miyamoto (Hideaki Itô, Memoirs of a Murderer), plus organised crime division veteran Hiroto Katagiri (Ken Watanabe, Godzilla: King of the Monsters). Both know that their new pal is desperate to make a name for himself, and that he's potentially playing a dangerous game; both are just as involved in charting the yakuza's actions, including the war between faction heads Hitoshi Ishida (Shun Sugata, Tomorrow's Dinner Table) and Shinzo Tozawa (Ayumi Tanida, Killing for the Prosecution), in their own ways. Jake's pursuit of the truth also involves getting close to Sam, who knows the lay of the land and has dreams of starting her own club. And, it sees him cross paths with jaded yakuza enforcer Sato (Shô Kasamatsu, Love You as the World Ends), an underling to Ishida and Sam's best-paying customer.
Noting that Elgort is the weakest part of the series isn't quite the criticism it would be in any other show. The Baby Driver and The Goldfinch actor is well cast for precisely that reason, because making Jake the least interesting aspect of Tokyo Vice wholeheartedly suits the overall narrative, its focus on the city's underworld, and its embrace of the layers of complication that thrive and thrum beneath its must-visit exterior. Also, everything around Elgort, especially the performances by Watanabe, Kasamatsu, Kikuchi and Itô, proves stellar — both demanding and deserving attention. Getting drawn into this supremely well-made turn-of-the-millennium-set jaunt through Tokyo's underbelly is easy; instantly wanting more, especially from its exceptional Japanese talent, is as well.
Check out the trailer for Tokyo Vice below:
Tokyo Vice is available to stream via Paramount+.
Concrete Playground Trips
Book unique getaways and adventures dreamed up by our editors