What to Stream with Your Mates This Winter When You Feel Like You've Watched Everything 
Stay in this season and plan a good 'ol fashioned marathon — from nostalgic game shows to sitcoms you definitely should've seen by now.
in partnership with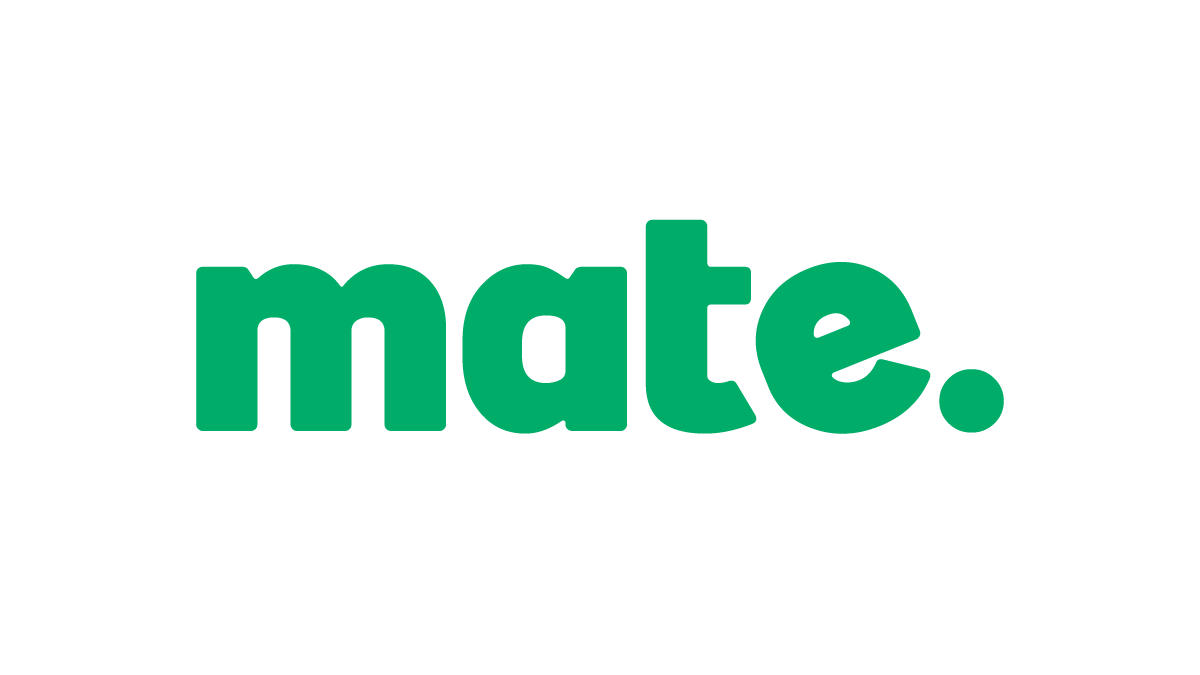 Staying in, getting cosy and inviting your friends over to watch a stack of TV shows has become a tried-and-tested winter pastime — but what if you've seen everything that's out there?
Firstly, of course you haven't. But thanks to the huge range of content available, it can often feel that way. Perhaps you've just worked your way through all of the stuff that you know about and just can't bring yourself to keep scrolling through pages of options. Plus, we all know how picking a new show can go down when you're in a group and everyone has a different must-see priority.
That's where we come in — we've teamed up with Aussie internet service provider MATE to take the stress out of choosing what to watch. If MATE can get you easily sorted with NBN access (with no contracts and locally based support teams), then we can make whiling away the hours with your pals and a TV screen much simpler. Gather the gang, microwave some popcorn, and put someone in charge of drinks and other snacks — you and your squad have a date with these seven ace shows.
GLOW
Big hair, big drama, colourful costumes, strong women: that's the Gorgeous Ladies of Wrestling (or GLOW). In the 80s, when putting anyone other than men in the ring was considered a mere novelty act, GLOW emerged to prove that notion wrong. Now, three decades later, Netflix's series of the same name charts the ups and downs on both sides of the ropes. Starring Alison Brie and Betty Gilpin as struggling actors who find their place among GLOW's formidable ladies, as well as Marc Maron as the director who helps turn the all-female concept into a TV series, the show finds the perfect balance between comedy, drama and OTT wrestling action. Even better — when the third season hits at the end of July, taking the gang to Las Vegas, Geena Davis joins the cast.
Where to watch: Netflix.
DETROITERS
It has only been out for mere months, but Netflix's I Think You Should Leave with Tim Robinson has already proven one of the most bizarre and brilliant comedies in recent years. The sketch show isn't Robinson's first amusing outing, however. He also spent a couple of seasons on Saturday Night Live, and co-starred in (and co-created and co-produced) the hilarious sitcom Detroiters. Featuring opposite Veep's Sam Richardson, Robinson plays a Detroit advertising agency creative with more than a few out-there ideas — but that term describes his life working beside his best pal anyway. While it screened in the US in 2017, the show's ten-episode first season is a new arrival to Stan, includes guest stars such as Jason Sudeikis and Keegan-Michael Key, and is sidesplittingly funny.
Where to watch: Stan.
COLONY
Given the current state of the world, dystopian sci-fi can scratch a cathartic itch — at least aliens haven't landed and taken over the planet, right? That's the premise behind Colony, which follows a Los Angeles family of five as they try to navigate the new world order under extraterrestrial rule. The otherworldly visitors are happy to let a few chosen humans keep the rest in their place with force, which headstrong cop Will Bowman (Lost's Josh Holloway) and his wife Katie (The Walking Dead's Sarah Wayne Callies) are willing to risk their lives to fight against. As well as giving Holloway another chance to unleash his no-nonsense charms, the series is suspenseful, engaging and relevant. Two seasons are available on Netflix, and keep an eye out for the third.
Where to watch: Netflix.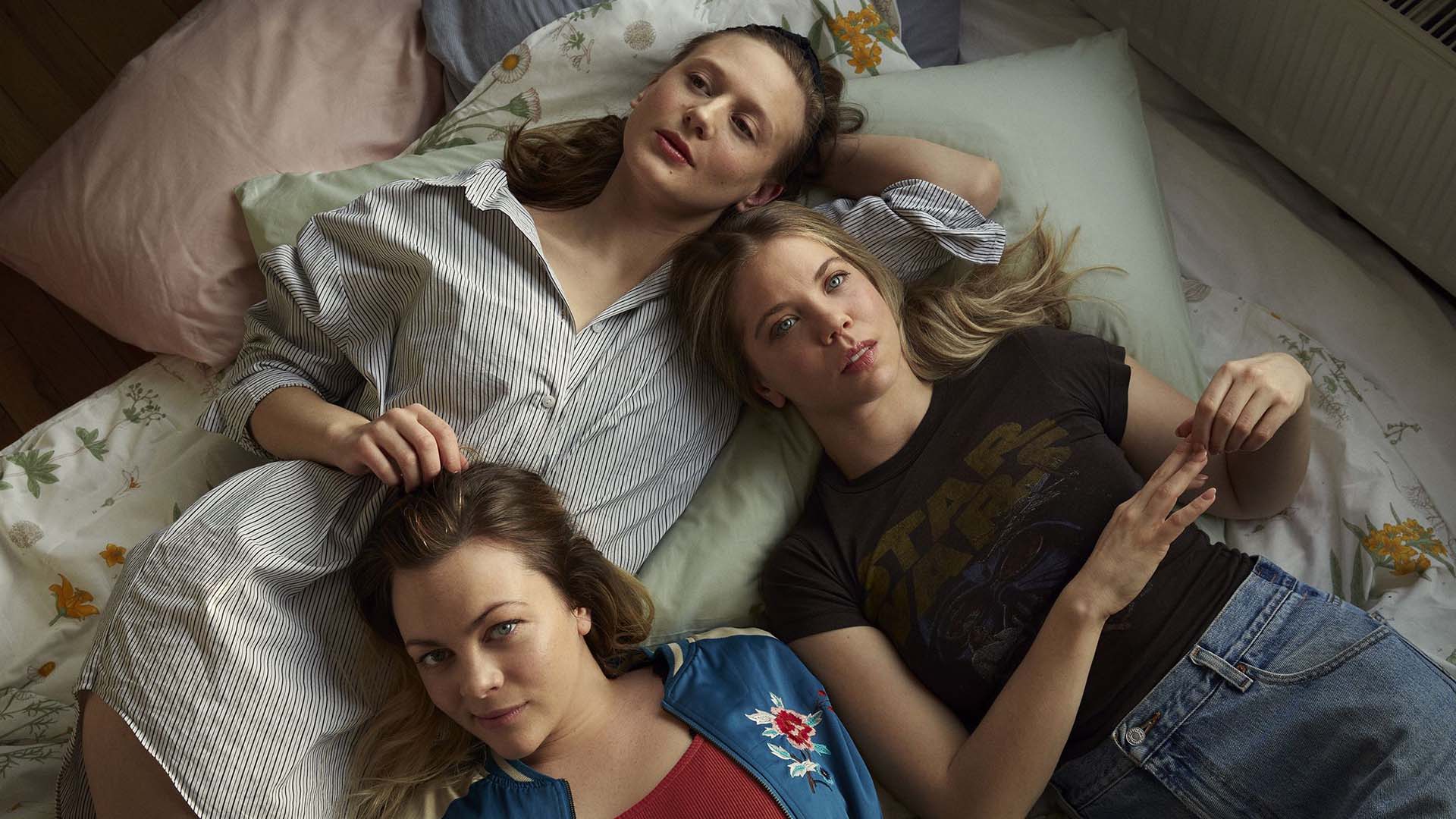 YOUNG AND PROMISING
It's been two years since Girls wrapped up and, if you're still feeling the show's absence, it's time to head to Norway. With four seasons available to stream on SBS On Demand, Young and Promising is the Scandinavian equivalent. It's not a remake, but given that it follows struggling millennials Nenne (Gine Cornelia Pedersen), Elise (Siri Seljeseth, who is also the show's writer) and Alex (Alexandra Gjerpen) as they chase their dreams, it tackles similar themes and dramas — especially since they're all trying to work in creative arenas. Norwegian TV isn't just about Nordic noir, after all, as the series' highly relatable central trio try to balance love, work and life in general.
Where to watch: SBS On Demand.
JEOPARDY!
2019 has been huge for Jeopardy!, the highly addictive American game show that gives contestants the answers and asks them to respond with the questions. The program hit its 35th year, and also welcomed a professional Las Vegas gambler as a contestant — who bet big, won big and made series history. But there's never a bad time to watch Jeopardy! — or is there a bad episode for that matter. Netflix keeps cycling through the show's past, so you can catch some retro 80s, 90s and 00s fashions while you're playing along at home and battling your mates. At the time of writing, the season premieres for the show's first 32 years are all available, as are the episodes from the time that host Alex Trebek asked two of Jeopardy!'s biggest-ever winners to test their skills against a supercomputer.
Where to watch: Netflix.
YOU CAN'T ASK THAT
The idea behind ABC's You Can't Ask That is so simple, it's almost surprising that someone hasn't thought of it before. In each episode, a range of traditionally marginalised Australians answer questions — and yes, as the title makes plain, they're the kind of queries people are usually afraid to ask. Basically, it's a Reddit AMA on TV. With each episode focused around a specific subset of the population, the thought-provoking series gives its subjects a chance to challenge stereotypes, counter discrimination and tell their own tales. Across four seasons so far, everyone from Indigenous Aussies, the short-statured, ex-prisoners, the terminally ill and refugees to ice users, former cult members, folks over 100, priests and carnival workers have featured. As well as opening your eyes, the show is certain to get you and your friends talking.
Where to watch: ABC iview.
PEEP SHOW
If you haven't seen this classic British sitcom by now, then it's time to address that gap in your viewing. Peep Show first aired back in 2003, but its view of share house life never gets old — or any less relevant. Comedians David Mitchell and Robert Webb play south London friends Mark and Jeremy. One is awkward and uptight, the other free-spirited and irresponsible, and they both make terrible decisions about their lives. With nine seasons each spanning six episodes each, the pair's antics cover bad jobs, different girlfriends, huge fights, chaotic weddings, crazy parties, children — and just generally trying and failing to be adults. Oh, and before she won an Oscar for The Favourite, Olivia Colman also co-starred.
Where to watch: Netflix.
Make home internet usage hassle-free by signing up to MATE. For more information on packages, visit the website.
Top Image: Detroiters.
Concrete Playground Trips
Book unique getaways and adventures dreamed up by our editors