ARTS & ENTERTAINMENT
It Looks Like 'Friends' Could Be Heading Back to Your TV Screen for a Reunion Special
The deal is yet to be done, but the original cast could reunite for an unscripted special on new US streaming platform HBO Max.
Twenty-five years ago, a TV sitcom about six New Yorkers made audiences a promise: that it'd be there for us. And, as well as making stars out of Jennifer Aniston, Courteney Cox, Matthew Perry, Matt LeBlanc, Lisa Kudrow and David Schwimmer, the hit series has done just that. Sure, Friends wrapped up its ten-season run in 2004, but the show has lived on — on streaming platforms, by sending an orange couch around Australia and by screening anniversary marathons in cinemas.
In news that was bound to happen someday — no pop culture entity truly comes to an end in these reboot, remake, revival and spinoff-heavy times — it looks like Friends is going to live on in a much more literal sense, too. The Hollywood Reporter reveals that a deal is in the works to bring back the show for a reunion special on HBO's new streaming platform HBO Max. Naturally, if it happens, all of the gang will be involved.
Almost certainly set to be called 'The One with a Reunion', the special will be unscripted — which means that Aniston and company aren't likely to actually step back into Rachel, Monica, Chandler, Joey, Phoebe and Ross's shoes; rather, they'll chat about their experiences on the show. Still, they'll all be on-screen at the same time celebrating the series that so many folks love, which is probably enough for fans. And, really, who knows what could spring from there. We're purely speculating, but if other big 90s sitcoms like Will & Grace, Mad About You and apparently Frasier can make a proper comeback, then surely everyone's favourite Central Perk regulars can as well.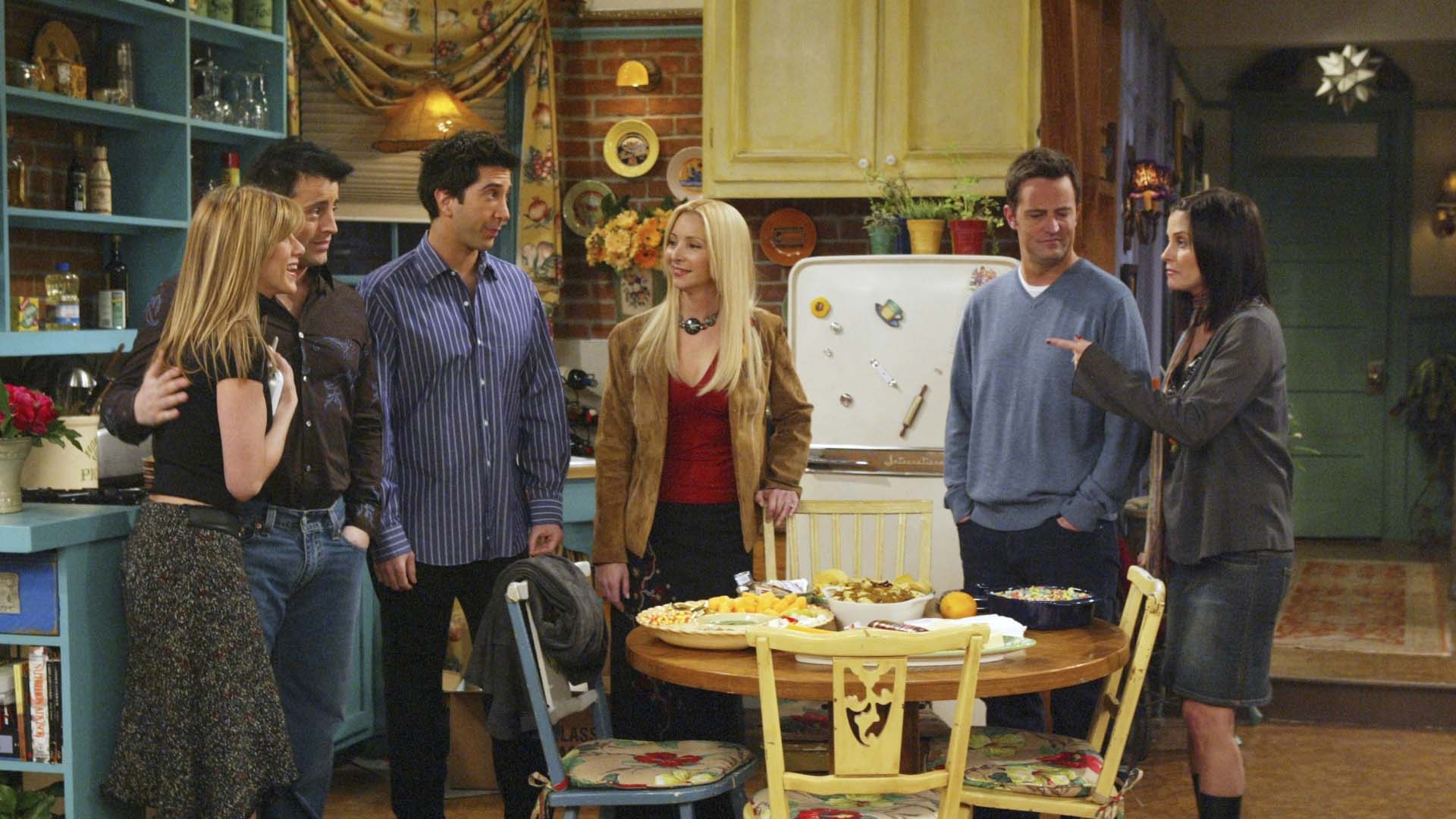 Friends creators David Crane and Marta Kauffman are also slated to join the reunion special, if it comes to fruition. If you're wondering when it could happen, THR notes that it'll largely depend on the relevant parties' schedules — although HBO Max is due to launch in the US in May 2020, so perhaps it'll be sooner rather than later.
For folks Down Under, there doesn't seem to be a current plan to bring the streaming platform to our shores. Instead, the company appears to be continuing to focus on its existing arrangements with local channels and streamers for the time being.
Published on November 13, 2019 by Sarah Ward