Interview: 'Last Christmas' Director Paul Feig Picks His Favourite Festive Flicks
We also chat to the 'Bridesmaids' and 'A Simple Favour' filmmaker about the elements of a successful Christmas movie.
Unsurprisingly, Paul Feig has had Wham!'s 'Last Christmas' stuck in his head for some time. Given that the Bridesmaids, Ghostbusters and A Simple Favour director's latest film is a festive rom-com based on the well-known 1980s hit, and uses 14 other songs by the late, great George Michael, that comes with the territory. "It never goes away — but in a great way," he explains.
Feig isn't complaining. "The funny thing is that, when you're working on a Christmas movie, your entire year is Christmas," he says. "So, in the middle of May, when you're singing 'Last Christmas' while you're walking down the street, you're like, 'this is weird'. But now it all comes full circle and you're like, 'I'm all set!'."
Starring Emilia Clarke as down-on-her-luck Londoner Kate, and Henry Golding as the handsome stranger who turns her life upside down — again, in a good way — Last Christmas isn't Feig's first Yuletide-themed movie. That honour goes to 2006's Unaccompanied Minors, although considering the higher-profile titles on his resume (he created cult TV series Freaks and Geeks, featured on-screen in the 90s version of Sabrina the Teenage Witch, and also helmed The Heat and Spy), it's hardly his calling card. Indeed, based on his past experience on that feature, he didn't particularly want to make another Christmas movie.
But Feig is a seasonal film fan. His favourite picture of all time: It's A Wonderful Life. Guided by his background in the genre, his love of watching Christmas movies himself, and a witty script co-penned by Emma Thompson (after he almost directed her in Late Night), Last Christmas is his attempt to add a new perennial go-to to everyone's end-of-year viewing lists.
With recently Feig visiting Australia to promote the release of the movie, we chatted with the filmmaker about all things festive on-screen, creating a "warm hug" of a movie and championing funny women — among other topics.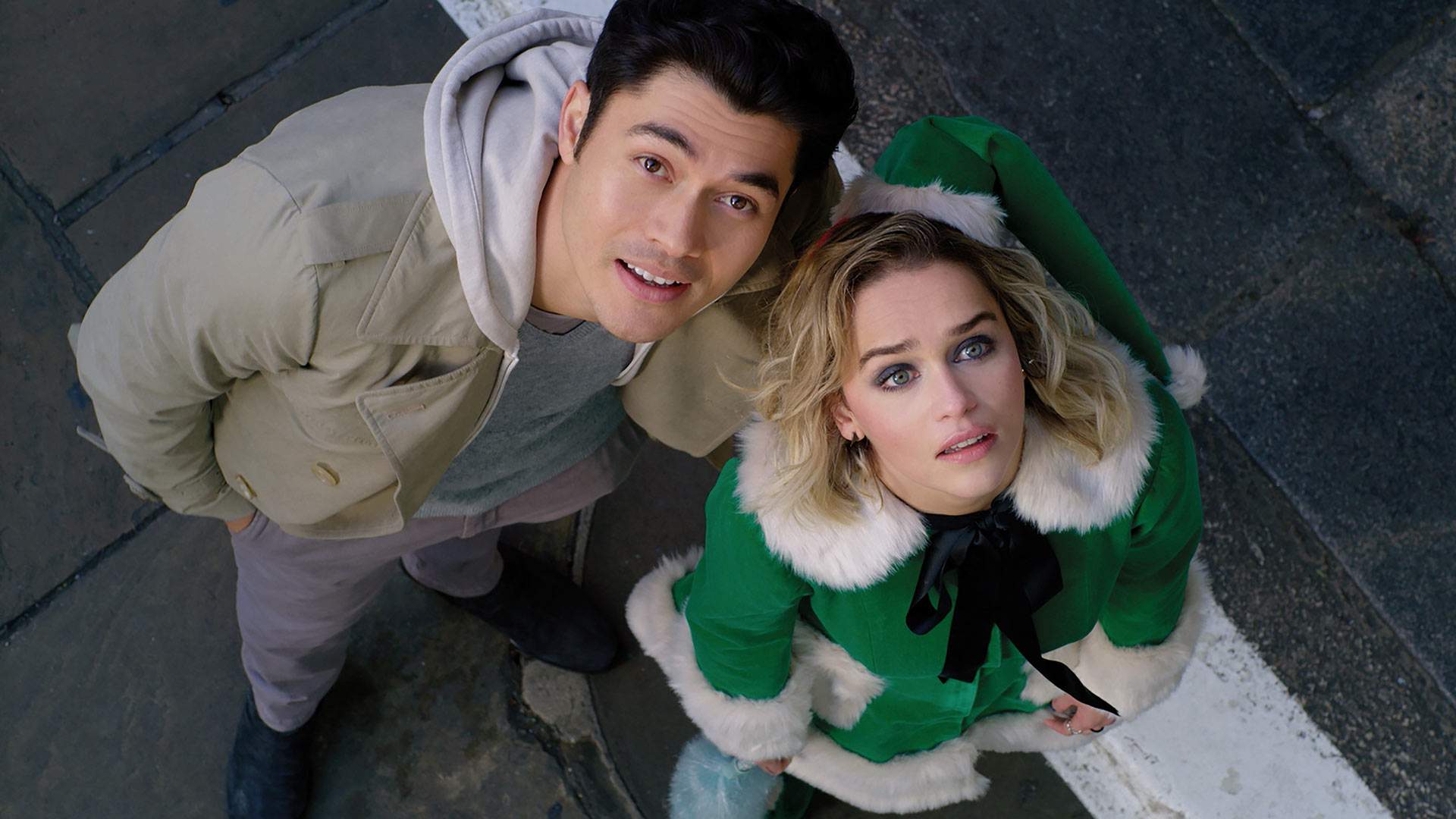 ON RETURNING TO THE CHRISTMAS GENRE
"It was really Emma Thompson's script. Honestly, I didn't want to do another Christmas movie — and she said, 'oh I've got this script together, you should read it and we should do it'. And I was like, 'oh how exciting, it's Emma Thompson'. And then you open it up and it says Last Christmas and you're like, 'oh no, it's a Christmas movie'. But it was so good.
My favourite movie in the world is It's A Wonderful Life, and to me, this had elements of that. It had elements of just every rom-com I've ever loved, too. And also it had this great lead character in Kate, who's this very challenging woman who is not behaving the way that women are normally meant to act in these movies. And Emma's writing was so smart and so honest about this woman that I couldn't not do it."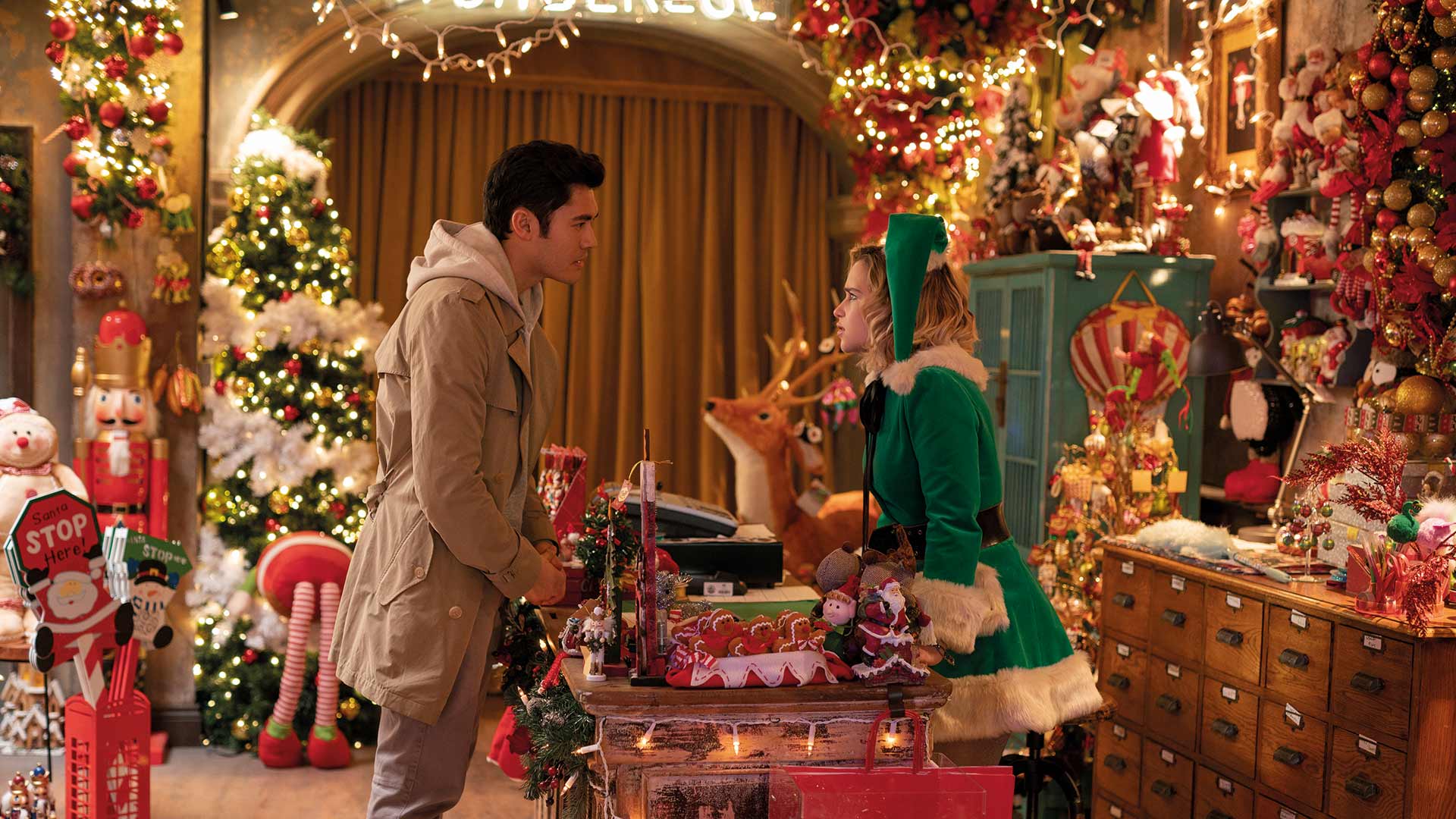 ON THE ESSENTIAL ELEMENTS OF A CHRISTMAS MOVIE
"[On Unaccompanied Minors] I learned that a Christmas movie needs to have a lot of layers. It needs to really have emotion — and characters that people relate to, and feel that the kind of issues that come around Christmas sort are filtering through them.
Those layers are what gives you depth and reality. Here, Last Christmas is not only about a women surviving a catastrophic illness, but it's also an immigrant story. And that really appealed to me — this displaced family who were doing well in their country and, because of a war, had to flee, and now they've ended up in this big city where they can't do what they normally did, and how they're all damaged by that.
None of us set out to make a political movie, but at the same time, if you're going to make a film about an immigrant family in London in 2017, they are going to be affected by Brexit. It's going to affect their psyche. I really liked that that layer was in there, but not in a way of just being preachy or being anti-anything — just saying 'look, these are the consequences of how people feel because of these things'."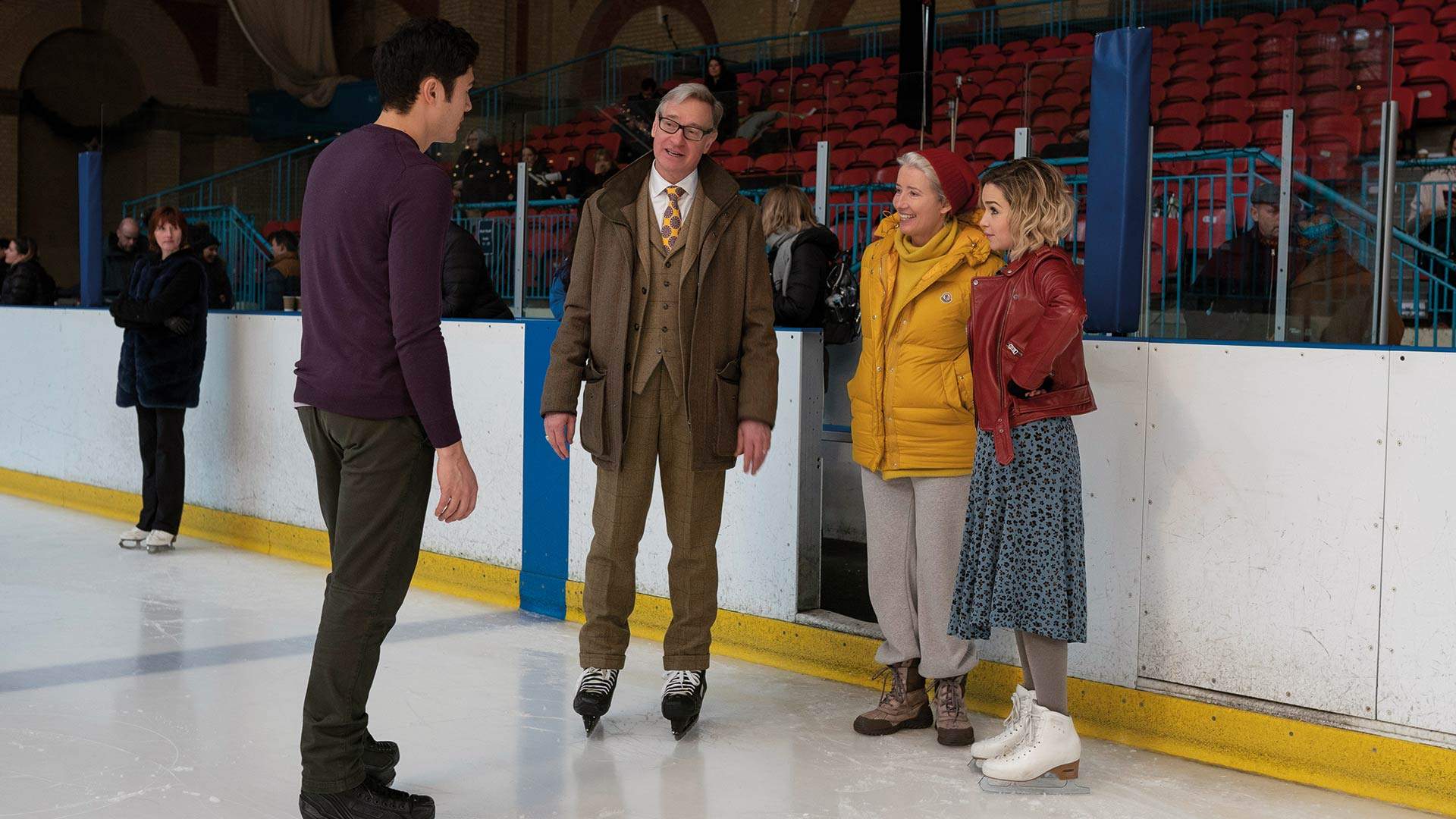 ON TRYING TO MAKE A FILM THAT VIEWERS WILL REVISIT EVERY YEAR

"You definitely think about it. It's funny — when I made Unaccompanied Minors, I'd never made a Christmas movie before. So you kind of go is 'well, the great thing about this is it's going to be a movie that people are going to watch every year, and it's going to become a favourite, a perennial!'. And then you find out that that's not true. There are a tonne of Christmas movies, and a lot of them are very forgettable. A lot of them just sort of disappear and don't make that once-a-year list. If you look at that list, it's incredibly small. So I just realised that you can't take it for granted, and you just really have to make the best movie you can.
Again, it's all about the characters and story. That's the only reason that any movie works. But you also make it, as Emma calls this movie, 'a warm hug' — that, visually, it's got this beauty of Christmas to it, and it's got this happy, lovely glow.
I wanted to make Last Christmas something you'd want to revisit, hopefully not just at Christmas time, but definitely when Christmas rolls around — to make it one of these things that you have warm memories about and makes you feel good. Because no Christmas movie doesn't make you feel good at the end. Maybe Black Christmas or some horror movie. Even then, I think probably the protagonist wins and defeats evil.
I remember when I first saw It's A Wonderful Life in film school — and saying that if I could make a movie that makes me feel the way that I do at the end of that movie, if I could do that on my own, then I would be very happy. I definitely feel like, for me, our movie gives you that same world of feeling."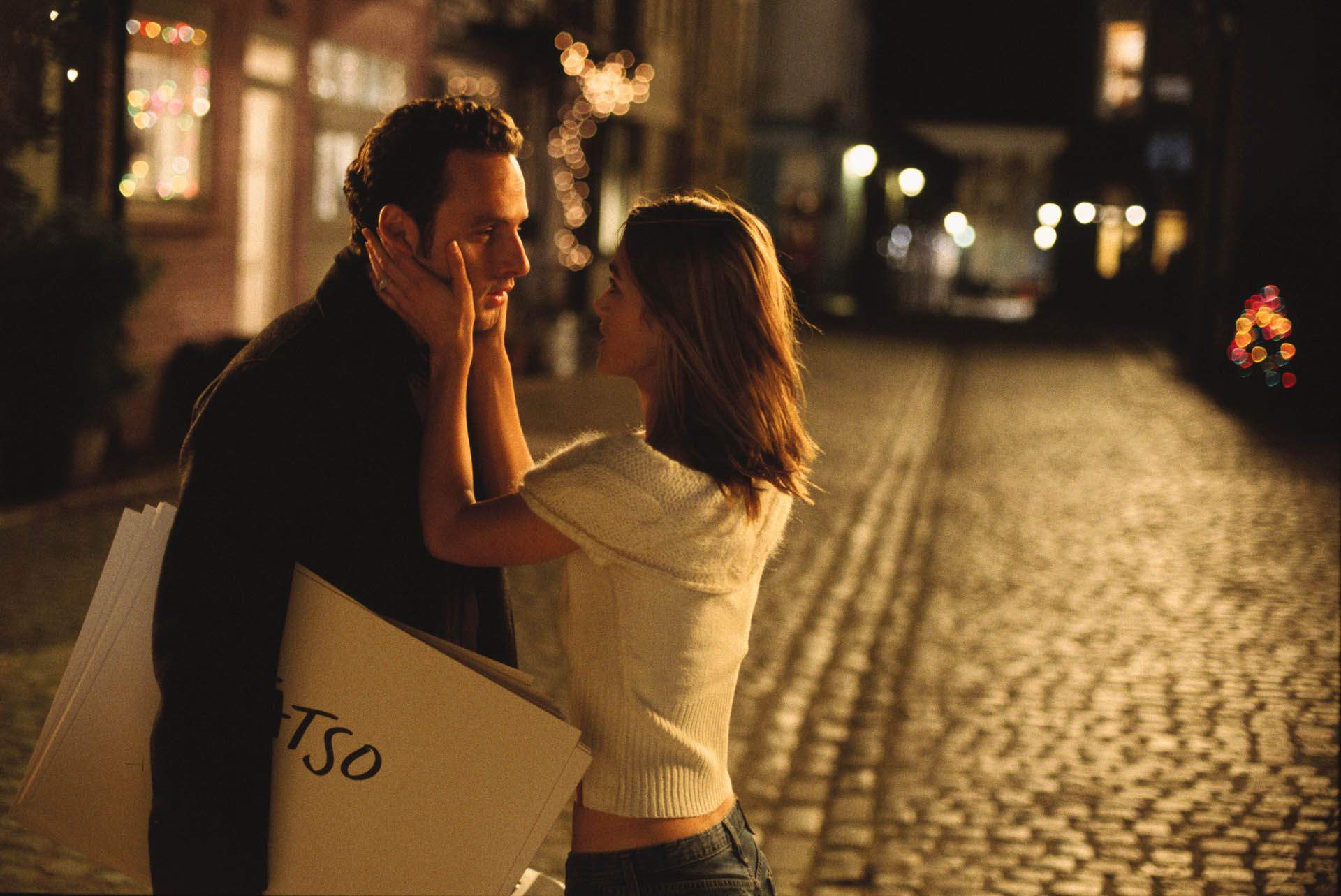 ON THE CHRISTMAS MOVIES HE REVISITS AGAIN AND AGAIN
"Love Actually is such a great one, because it's so uplifting. I love watching that because I can never get over what a master feat Richard Curtis did juggling all those stories in a way that you follow them all and care about them all — that's the hardest thing in the world.

But then, I like Die Hard. I think that's a great Christmas movie. I know there's a lot of controversy — people say it's not a Christmas movie, but I'm on the 'it's a Christmas movie' side. And it ends with 'Let it Snow! Let It Snow! Let It Snow!'!"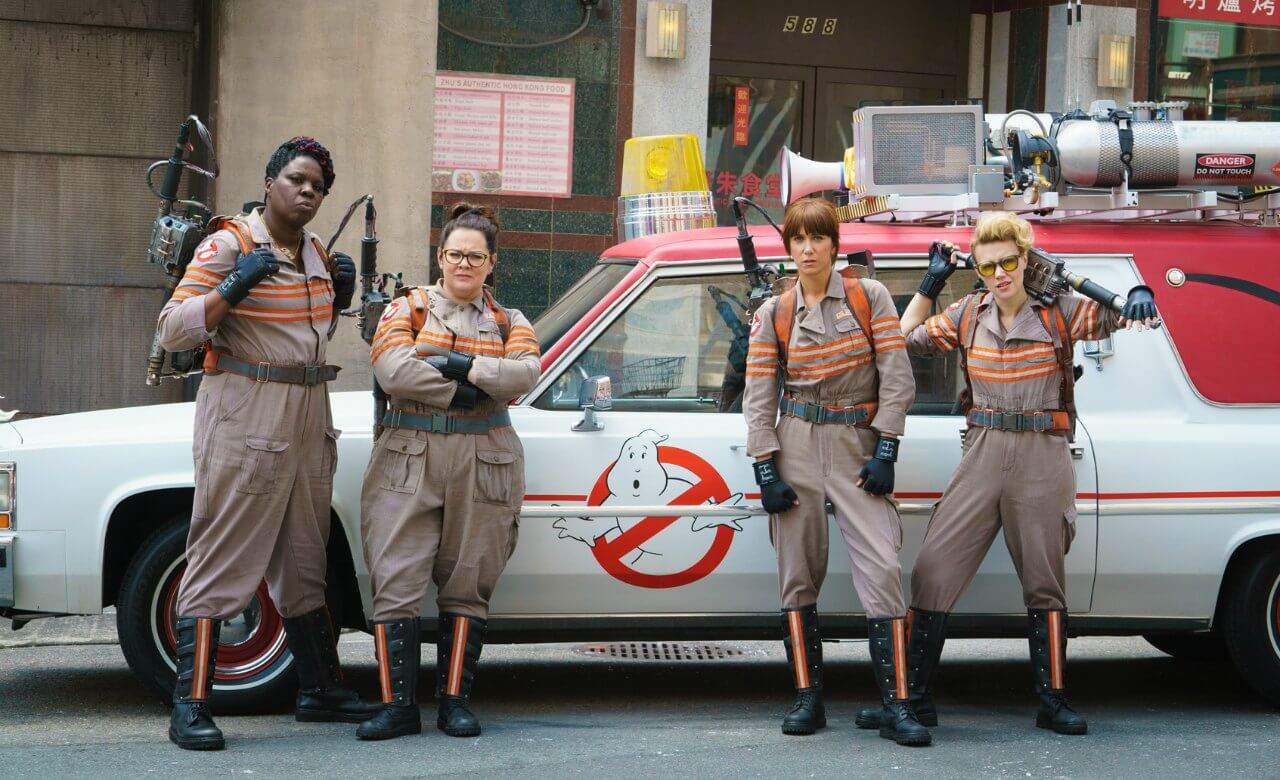 ON CHAMPIONING WOMEN IN COMEDY — AND WEATHERING THE DEBATE SURROUNDING GHOSTBUSTERS
"It just shows you how ridiculous and how behind the times Hollywood has been for so long — the fact that we're still arguing that. Especially about should women be in certain franchises or roles and all that kind of thing. But the most onerous part is just the 'are women funny or not?' question. You just have to scratch your head and go 'what year are we in? Is it 100 years in the past? Have I stumbled into a time machine or something?'. It's not even a valid question, but people still seem to bring it up.
How many times can we disprove it? How many hilarious women can there be before people wake up. But I think it's the same thing as, when I talk to people and they go, 'oh, the food in London is terrible'. And I say, 'when was the last time you were in London?'. And they go, 'well 20 years ago'. That's the dumbest thing. You're just saying some stupid thing and passing along some trope that you heard somebody else say, and it doesn't even make any sense. So yeah, it's crazy."
Last Christmas is now screening in Australian cinemas — read our full review.
Concrete Playground Trips
Book unique getaways and adventures dreamed up by our editors