ARTS & ENTERTAINMENT
Five Experiences You Can Have in Melbourne This Summer That'll Make You a More Interesting Human
Level up your party chat game by attending one of these left-of-centre summer happenings.
Five Experiences You Can Have in Melbourne This Summer That'll Make You a More Interesting Human
Level up your party chat game by attending one of these left-of-centre summer happenings.
---
in partnership with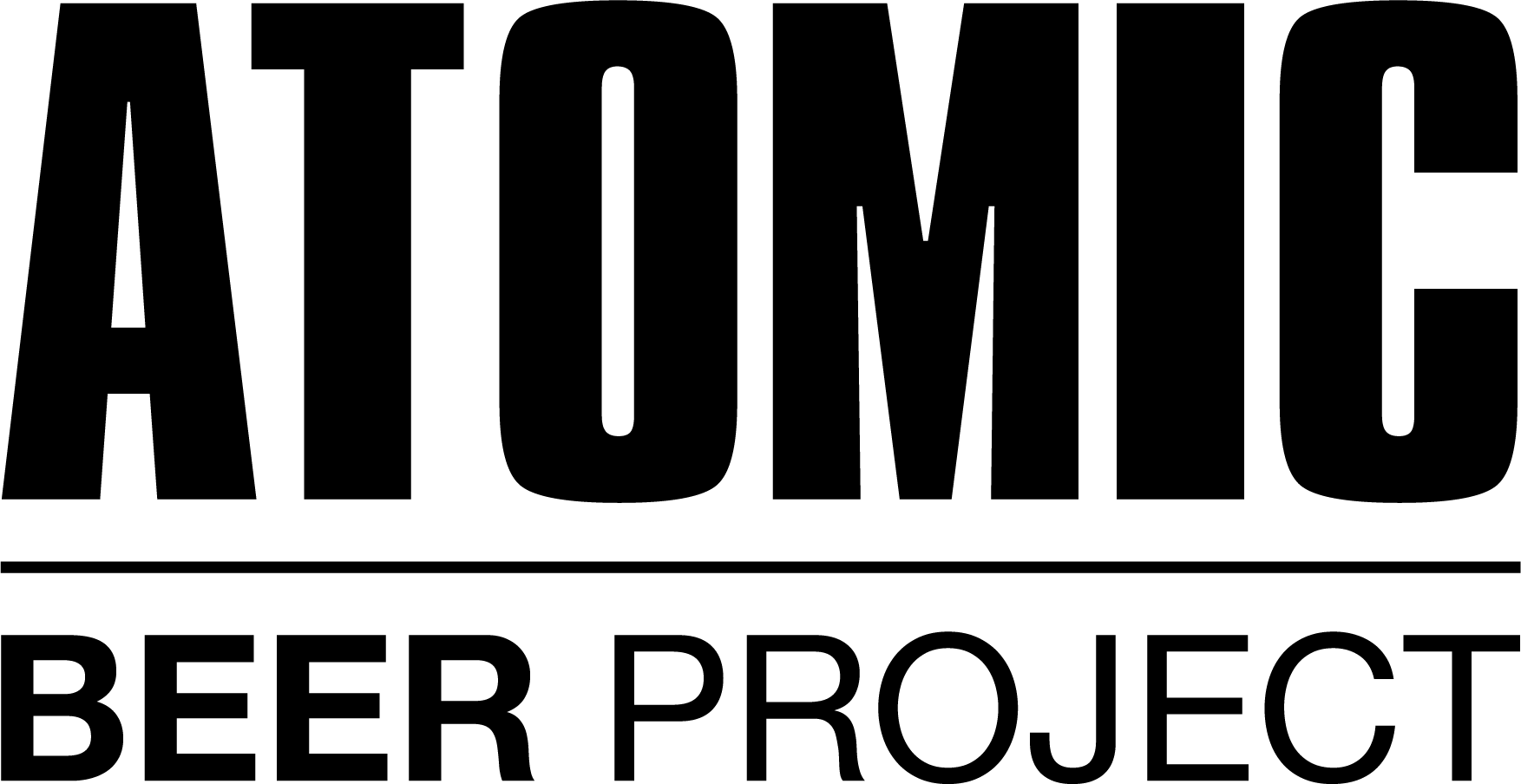 Summer has (finally) arrived. And while days lazing in the sun and nights chilling on rooftops are all well and good (and some of our favourite activities, to be honest), there is more to our city than just your same-old. This year, instead of sticking to your go-tos, use the longer days and balmy nights as permission to discover a new side of Melbourne that you've never experienced before.
To help you do just that, we've teamed up with our mates over at the inner city-inspired brewer Atomic Beer Project to highlight some of the most innovative events happening in our city this summer. From a hypnotic virtual reality exhibition and a free live music series to the opening of Melbourne's first surf park, these five happenings are sure to make you step a little further outside your comfort zone and seek more interesting experiences — and to give you something way more interesting to talk about at the next backyard barbie.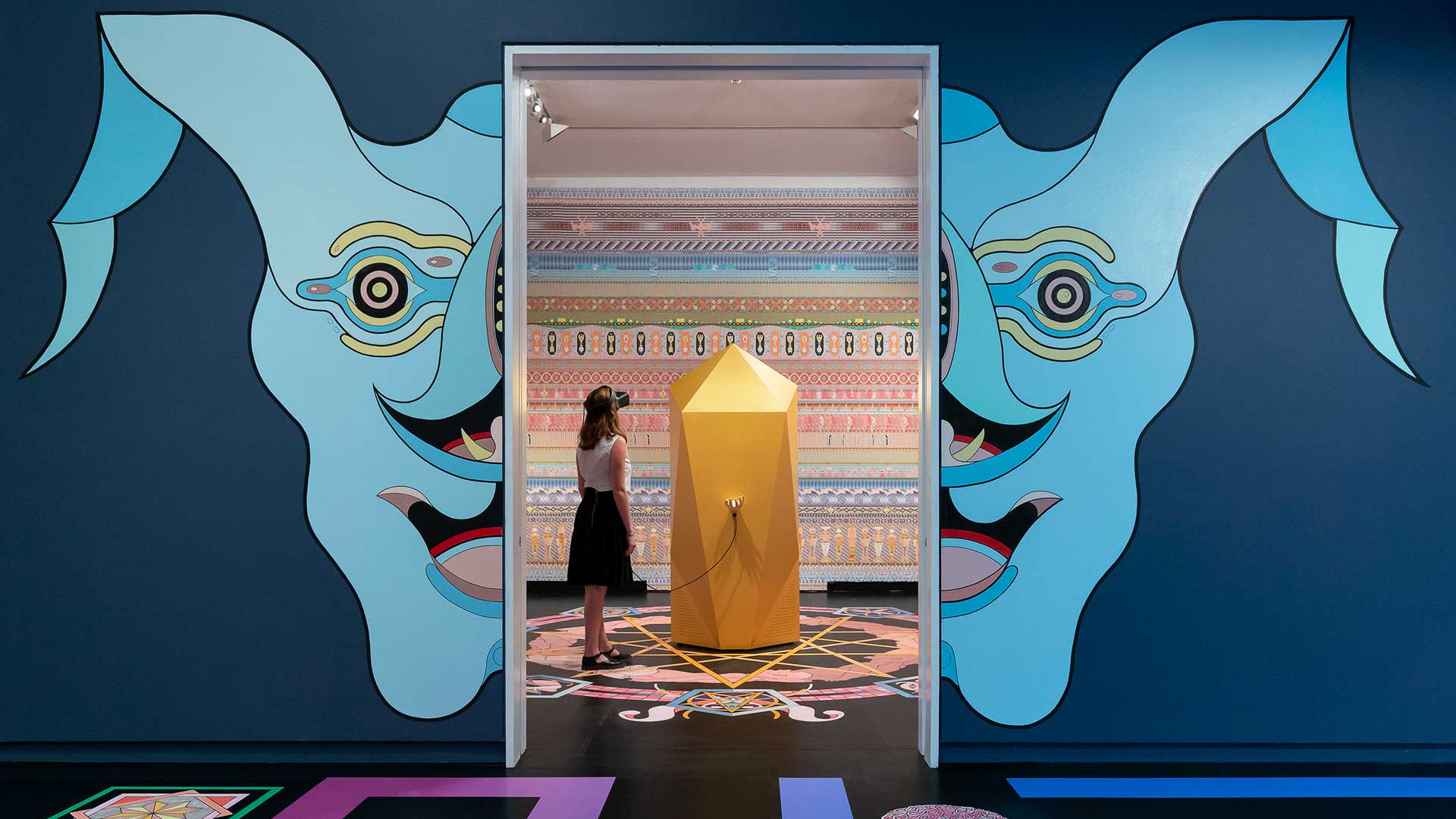 SPEND TIME INSIDE AN INTERACTIVE VIRTUAL REALITY EXHIBITION
When? Until March 1
Lovers of digital, interactive and immersive art should make tracks to the Heide Museum of Modern Art, where Terminus: Jess Johnson and Simon Ward is now exhibiting. Open until March 1, 2020, the free virtual reality exhibition is a collaboration between New York-based visual artist Jess Johnson and Wellington animator Simon Ward. Johnson's hypnotic drawings have been transformed into five interactive virtual reality works, which make up five distinct and other-worldly realms.
In this choose-your-own-adventure exhibition, visitors are invited to explore the artworks through a 60-minute 'quest', venturing between the realms. It's kind of like living out your very own video game fantasy. A public program of artist talks and workshops will also accompany the exhibit, including a virtual reality cinema workshop on February 1 — during which participants will create a VR short. For more information, head to the website.


WITNESS FLYING LOTUS' NEW PSYCHADELIC 3D MUSICAL PERFORMANCE
When? January 25
Grammy-nominated artist Flying Lotus is heading to Aussie shores for the first time since 2015. He'll take over Forum Melbourne for one night only on Saturday, January 25 with his latest performance experience, Flying Lotus 3D. While much of the show will remain a mystery until the night, ticket holders can expect it to centre around FlyLo's fire-themed 2019 album Flamagra. The album is chockers with jam sessions, jazz influence, electro-funk and hip hop beats, along with heaps of all-star collaborators — including Anderson .Paak, Little Dragon, Toro y Moi and even renowned filmmaker David Lynch. This performance is a must for experimental music and visual arts lovers. Tickets are $89 each and this one will likely sell out, so best buy them here before it's too late.

LEARN TO RIDE A WAVE AT MELBOURNE'S NEW SURF PARK
When? Opening January 2020
After years of hype, Australia's first surf park is finally set to open this January. Urbnsurf Melbourne will soon open near the Tullamarine airport, just 16 kilometres north of the CBD. The two-hectare space has already begun to test its first waves, and, once it's at full capacity, will be powered to pump out a whopping 1000 waves per hour. The park is built for both pros and beginners. The artificial wave technology used, called Wavegarden Cove, allows the on-ground crew to alter wave shape, weight and power, so punters can have their choice of waves, whether that's perfectly-formed right-handers or a random, ocean-simulating selection.
Urbnsurf is also bringing some of Australia's top chefs with it. It has teamed up with Darren Robertson, Andy Allen and Mark LaBrooy to bring the fifth instalment of their farm-to-table eatery Three Blue Ducks to our city. The all-day, two-level restaurant will be built inside the two-hectare surfing lagoon and boasts high ceilings, a big open bar and an expansive, greenery-filled deck out front, so diners can watch the surfers in action. If you're especially keen, memberships have also recently gone on sale.

LET LOOSE AT A JUDGEMENT-FREE HIP HOP CLASS IN FITZROY
When? Every Tuesday and Wednesday
Judgement-free dance class Groove Therapy has become a mainstay in The Worker's Club's weekly calendar since launching a few years back. Expect no-mirrors, just-for-fun vibes, designed to help beginners let go of their fear of dancing in public. But don't be fooled, this is still a legit hip hop class, taught by professionals who have trained across New York, Los Angeles, London, Berlin, Paris and Tokyo. This is your weekly chance to learn some serious moves without being self-conscious about it — and all for just $20 a pop. The classes run every Tuesday from 6.30–7.30pm and Wednesday between 7–8pm, and you can book a spot on the website.

ATTEND A FREE GIG (WITH A DIFFERENCE) IN QUEEN VICTORIA GARDENS
When? February 8 and 29
MPavilion — a design series which sees a new temporary structure erected in the Queen Victoria Gardens each spring — is essentially a big compilation of free arts and culture events. As part of this year's massive program, local not-for-profit Music in Exile will take over the space for two evenings on February 8 and 29 from 5–7pm. These special exhibitions will present work by Melbourne artists from a refugee or migrant background. Each session will include a one-hour live performance, with the remaining time dedicated to interacting with the musicians as they share stories and musical traditions.
On February 8, the eclectic and rhythmic sounds of Ausecuma Beats will take the stage — the group is a combo of Senegambian, Cuban, Malian and Australian musicians. On February 29, Music Yared will be in the house — this group features Ethiopian musicians Haftu Reda and Anbessa Gebrehiwot, who will play traditional instruments including the krar (five-string lyre) and the masinko (single-string violin). Both nights are absolutely free. For more details, head here.

Step outside your comfort zone and celebrate creativity with Atomic Beer Project's hop-driven brews. To see the full range, visit the website. 
Top image: Christian Capurro.
Published on December 05, 2019 by Marissa Ciampi