ARTS & ENTERTAINMENT
Five Free Events Not to Miss at Melbourne's 2017 MPavilion Architecture Commission
Expand your mind at the architectural marvel that is this year's MPavilion.
Since 2014, MPavilion has been Australia's leading architecture and design commission, attracting worldwide attention and bringing some of the most exciting architects from home and abroad to this city of ours. Founded by the Naomi Milgrom Foundation — a not-for-profit organisation dedicated to initiating and supporting great examples of public design, architecture and culture — MPavilion is now open for its biggest year yet.
Located in Queen Victoria Gardens from Tuesday, October 3 until Sunday, February 4, MPavilion creates a free and open space that encourages coming together inside a beautiful setting. Each annual iteration of MPavilion sees a new architect commissioned to produce a stunning pavilion, with each designer bringing his or her own unique style and ideas to the project.
Behind this year's design is legendary Dutch 'starchitects' Rem Koolhaas and David Gianotten of architecture firm OMA. For the uninitiated, Koolhaas has been awarded the Pritzker Prize — essentially the Nobel Prize of architecture — while being described as "the world's most controversial architect" and designing celebrated buildings the world over. Meanwhile, Gianotten is an architectural superstar in his own right, becoming a core part of OMA in recent years and overseeing the firm's expansion into Asia Pacific.
And this year's design matches the duo's impressive resumes. Described by Gianotten as a "living room looking into the garden of the city", the architects have designed a pavilion that blurs the lines between inside and out, one that is reconfigurable and obscures the distinction between audience and performer. Taking its cues from natural amphitheatres, the pavilion is warm, bright and open, and provides the perfect way to take in Melbourne's skyline. There's coffee and a bar on-site, making it the ideal place to stop by and see what's going on.
"This year's pavilion reflects OMA's interest in the concept of inside-outside design and conversing with the city, so it's been very exciting to have them involved," Milgrom explains. "It's an open brief, so it's all about what the architect feels is perfect for the pavilion."
Here, with the help of MPavilion founder Naomi Milgrom, we've picked out five great events from the massive program that'll have you looking up into the skies and wanting more.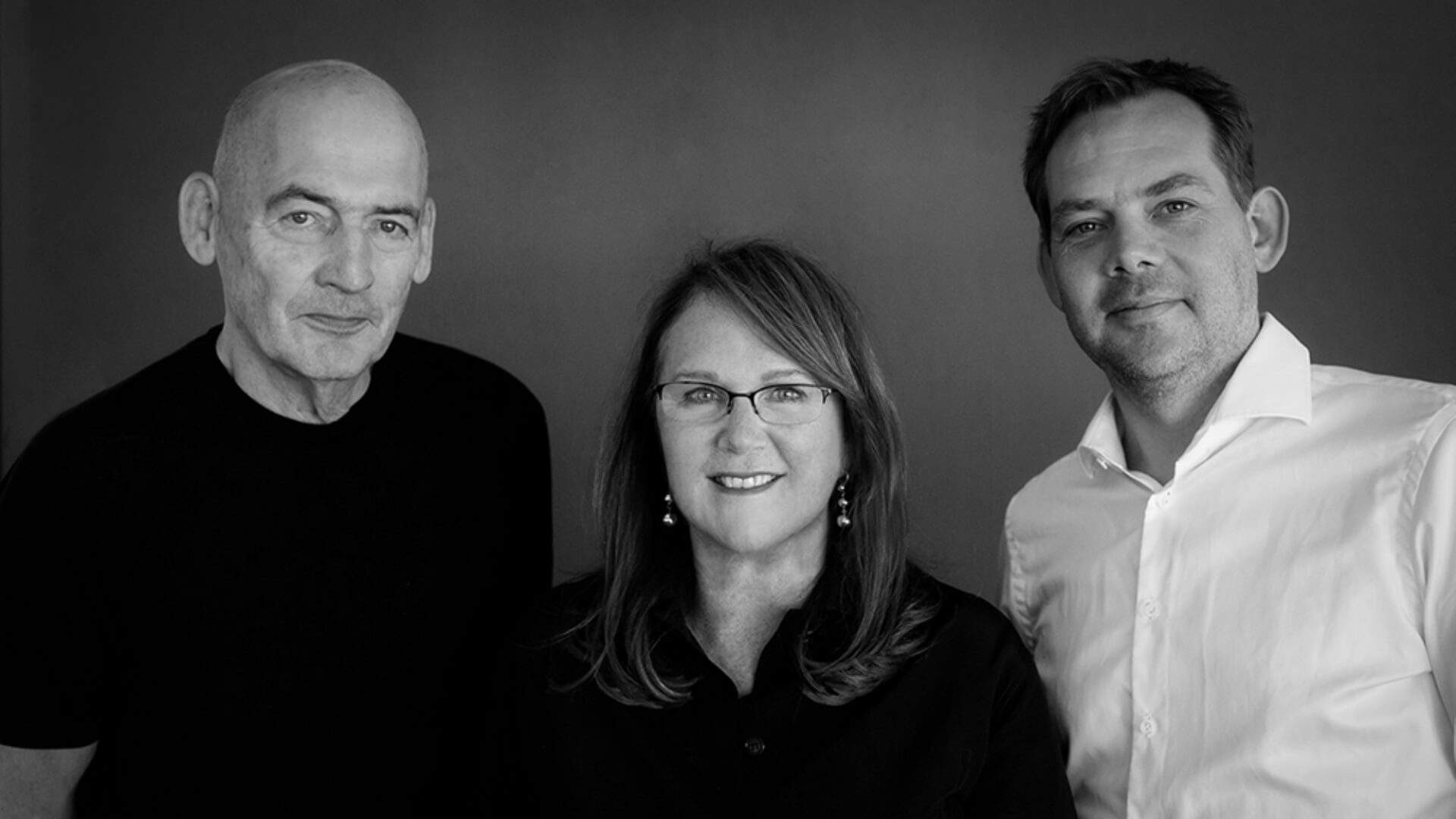 Join prominent Australian journalist Virginia Trioli for a panel discussion with this year's architects Rem Koolhaas and David Gianotten, alongside MPavilion founder Naomi Milgrom. Among the keenest design minds around today, each will provide their perspective on some of the most pressing issues facing architecture and design, where the future of architecture might lay, and give their insight into the latest MPavilion design.
Wednesday, October 4, 1–2pm.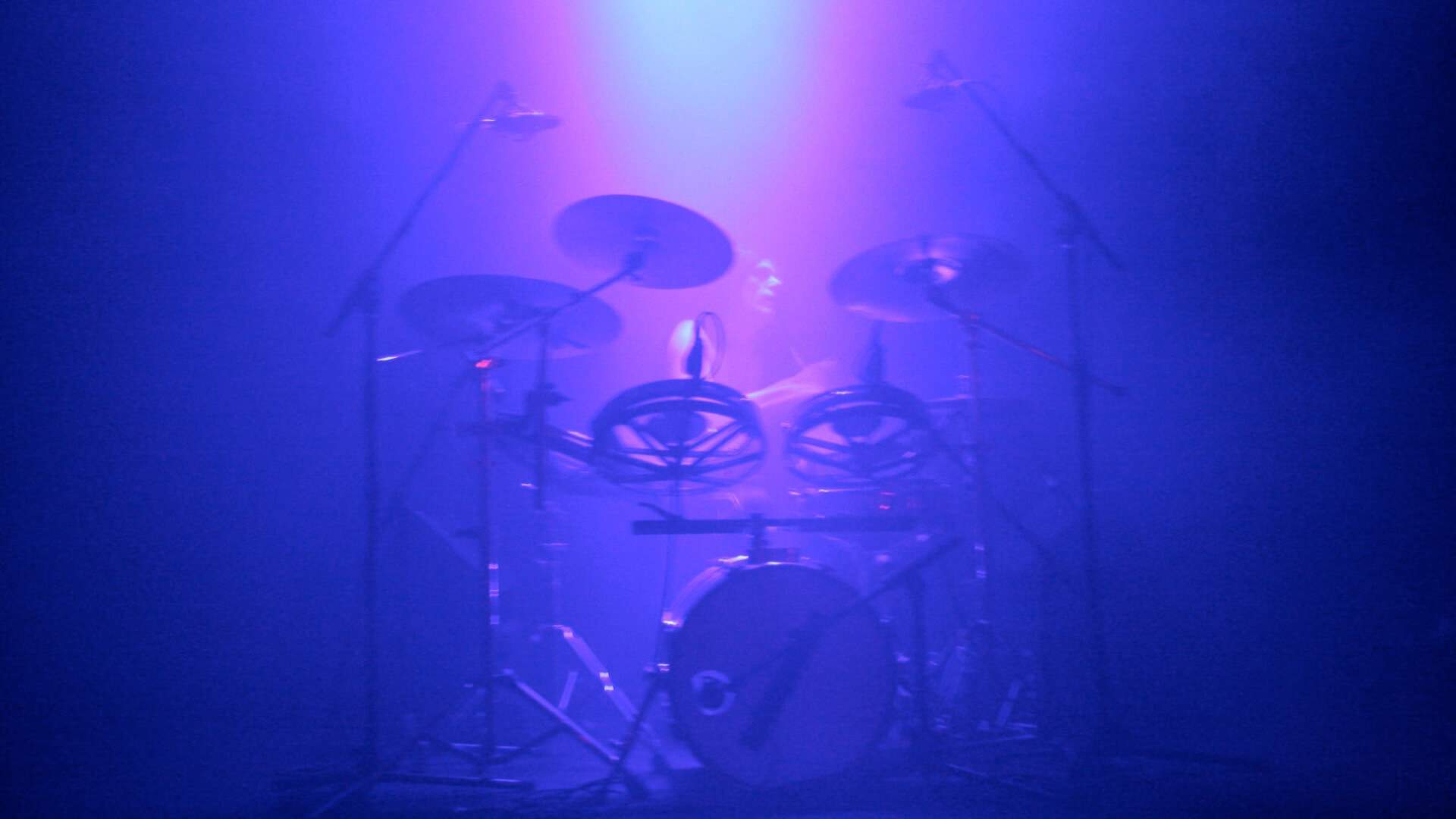 Australian artist Philip Brophy works across a lot of mediums — he's an influential filmmaker, writer, graphic designer, educator and academic. For one night only, he'll return to his experimental music roots to perform Stadium. With Milgrom considering "music to be an integral part of the pavilion", Brophy will perform solo on drums, whilst flanked by showgirl dances and a intensive lighting display, celebrating rhythm in the guise of a glam-esque stadium rock concert.
Friday, October 6, 6–8.45pm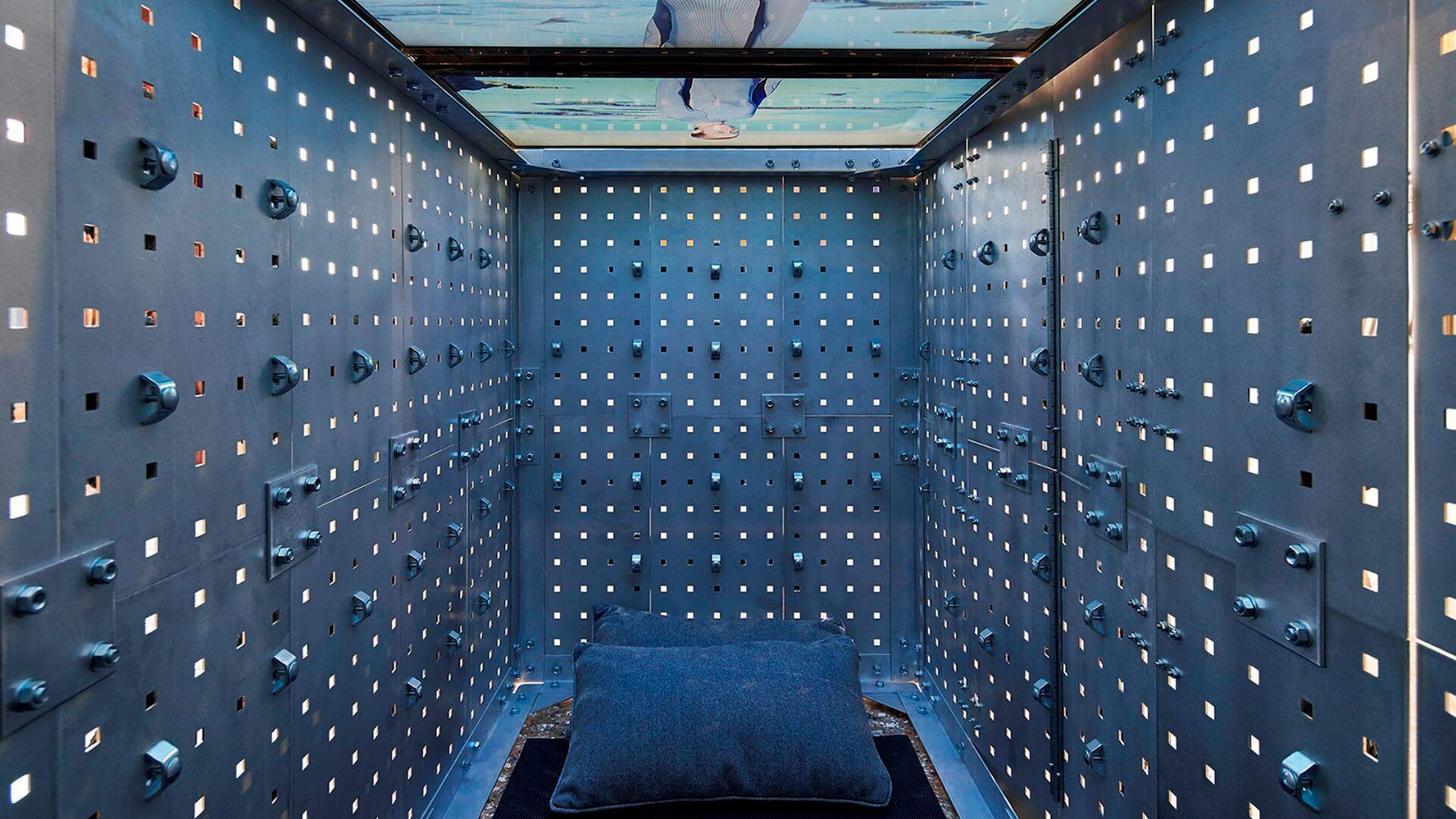 Working across sculpture, installation, architecture and more, Melbourne-based artist and experimental architect Matthew Bird converts MPavilion into a hypnotic and transcendent audio-visual space. The work consists of a careful configuration of carillon bells — a set of tuned bells typically played with keys or pedals — which respond to the wind, audience manipulation, and the whims of composer Daniel Von Jenatsch and choreographic artist Phillip Adams.
Friday, December 8 – Friday, December 22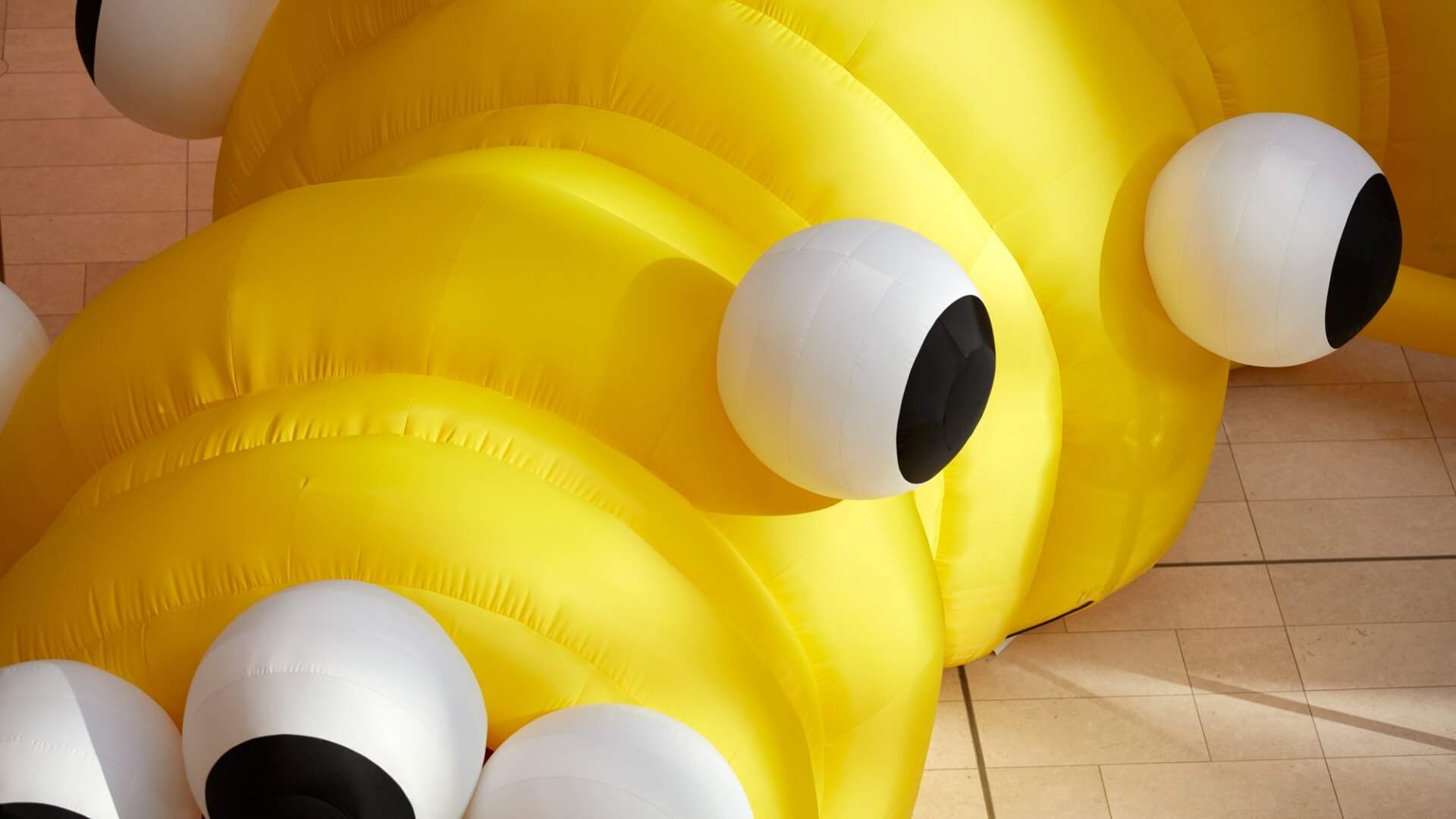 New York-via-Melbourne creative practice Tin&Ed has been blurring the lines between work, play, design and art for some time now. For MPavilion, the designers have created a site-specific set of inflatable jumping castles that are perfect for the little ones. There are distant planets, wormholes and more interactive sculptures that are bound to keep the kids entertained, while you kick back and enjoy a coffee in the park.
Monday, January 8 – Sunday, January 14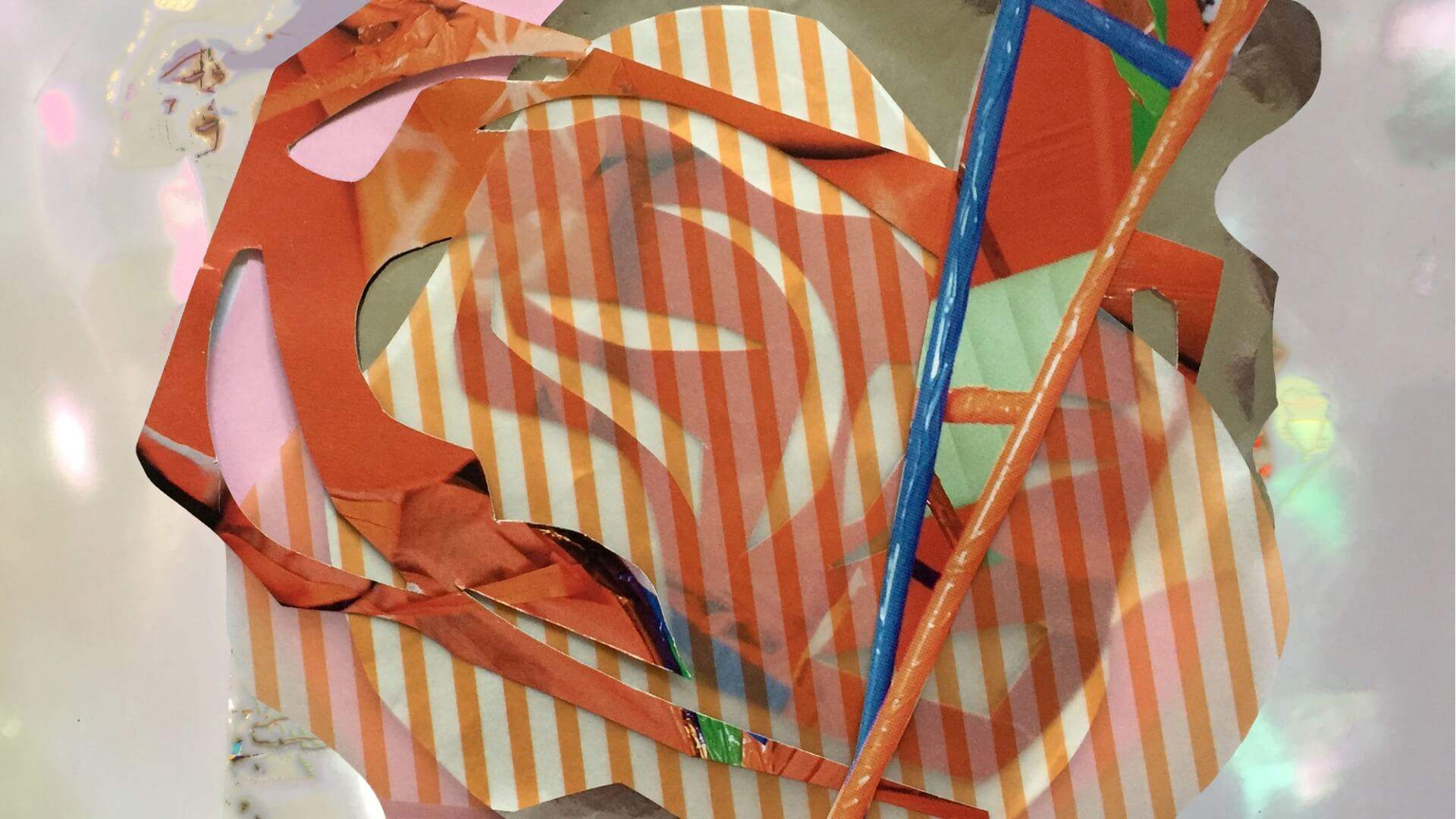 A day-long symposium that combines talks, panel discussions, a twilight keynote presentation and some evening musical performances to round it all off, Monash Art Design & Architecture's XYX Lab join forces with local literary magazine The Lifted Brow to present Queer Some Space. Discussing OMA's pavilion directly, the event focuses on progressive architecture design, fostering local community art spaces and how to ensure inclusiveness and accessibility through design.
Saturday, January 27, 2–10pm

Top images: John Gollings.
Published on October 04, 2017 by Hudson Brown