ARTS & ENTERTAINMENT
Five Must-See Films at the 2019 Volvo Scandinavian Film Festival
This year, you can see an emotionally charged romantic comedy and an apocalyptic sci-fi thriller — and revisit the original 'Millenium Trilogy' film adaptations.
Five Must-See Films at the 2019 Volvo Scandinavian Film Festival
This year, you can see an emotionally charged romantic comedy and an apocalyptic sci-fi thriller — and revisit the original 'Millenium Trilogy' film adaptations.
in partnership with

Time flies when you're watching films and pretending you're on the other side of the world, which is exactly the kind of fun that Palace Cinemas' annual Volvo Scandinavian Film Festival serves up. It has been six years since the arthouse chain started giving winter-loving movie buffs a smorgasbord of films from frosty Nordic climes — timed for the Australian winter, naturally — and the cinema showcase is still going strong.
Touring the country from July 9 to August 7, this year's event doesn't hold back when it comes to its strengths. If you're a fan of twisty mysteries and thrillers, brooding dramas set against a stunning snowy backdrop, and smart leaps in genres, you're in luck. Spanning the latest and greatest titles from Denmark, Norway, Sweden, Iceland and Finland, plus old favourites that you'll want to revisit on a big screen, this year's Scandinavian Film Festival is lineup is stellar. Here are our five must-see picks.

ANIARA
The savviest sci-fi films don't simply ponder a future that may not come, they follow today's big troubles to their possible end. If environmental issues are big on your radar, add Aniara to the watch list. In this Swedish imagining of the apocalypse, earth is uninhabitable, humanity is in the process of fleeing for Mars and there's no way to repair the damage of the past. When a spaceship headed to our nearest celestial neighbour is pushed off course, there's no way to return either. It should come as little surprise that this ambitious movie contemplates our ability to ignore what we're doing to the planet, as well as our need to soothe our existential ills with nostalgia and materialism. Directors Pella Kågerman and Hugo Lilja found inspiration for the film in a poem by Swedish Nobel Prize winner Harry Martinson, and the end result is quite the trip.

THE PURITY OF VENGEANCE
Across the Department Q movie series to date, crime buffs have watched eccentric homicide detective Morck (Nikolaj Lie Kaas) reluctantly team up with fellow cop Assad (Fares Fares). From there, fans have followed the duo's efforts to solve difficult and dead-end cases, including a political death that was initially ruled a suicide, a scandal at an elite boarding school, and a series of child disappearances, too. To wrap up the page-to-screen series, The Purity of Vengeance tasks the intrepid investigators with a particularly murky case and a ticking clock, after they discover three mummified bodies — plus space for a fourth. When this franchise is at its best, it offers up a compelling odd couple, gripping mysteries and plenty of twists and turns, which this huge last chapter promises to continue. At home, it absolutely smashed the local box office, achieving the biggest opening ever for a Danish movie.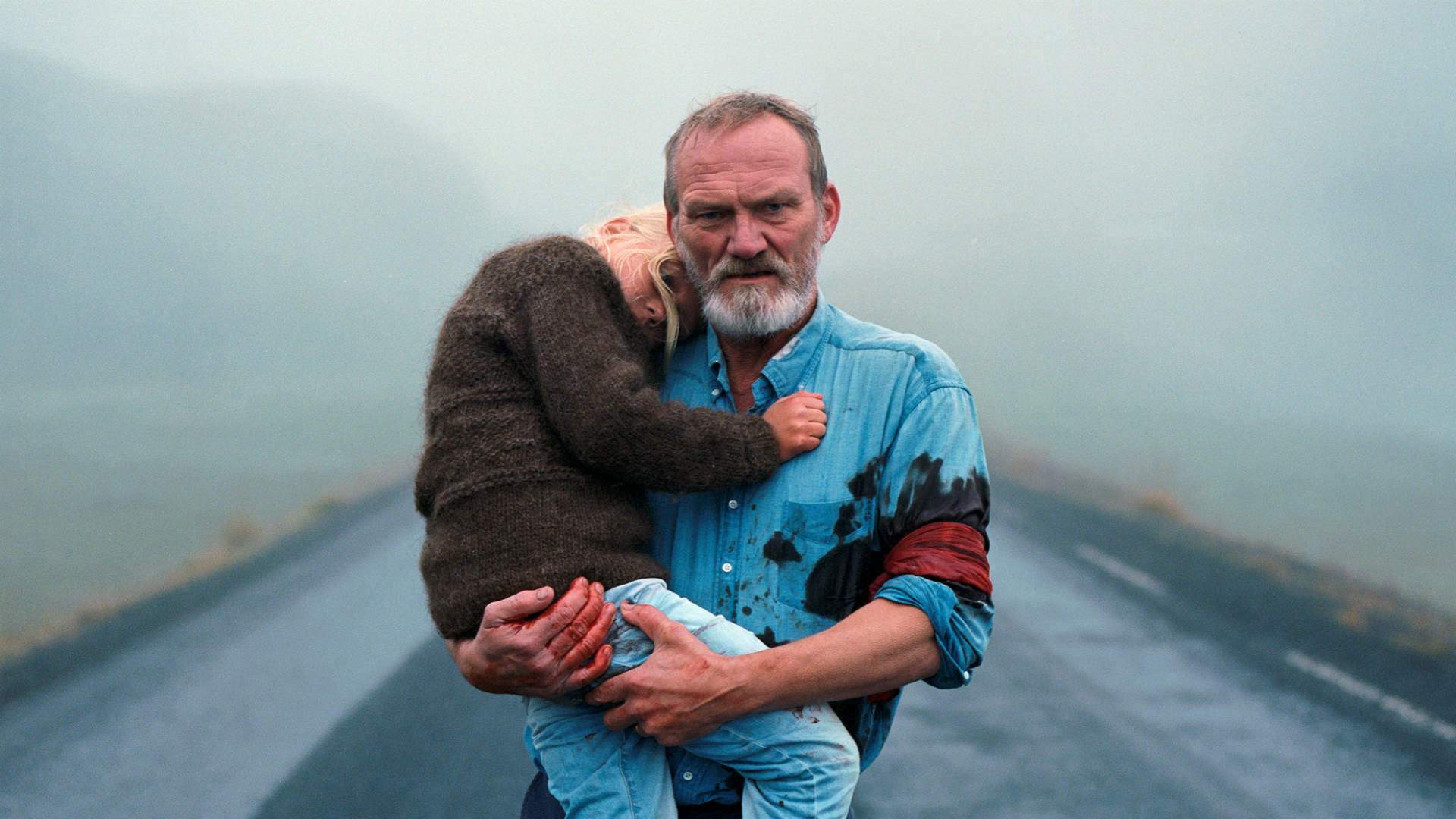 A WHITE, WHITE DAY
One of the big hits of this year's jam-packed Cannes Film Festival — where it took out the best actor prize in the event's Critics' Week sidebar — A White, White Day marks the second Scandinavian Film Festival title in two years for Icelandic filmmaker Hlynur Pálmason. After the writer/director's stellar Winter Brothers last year, his sophomore feature is immediately worth a look. Given the remote location, striking icy scenery and exquisite cinematography on offer, there's clearly plenty to literally peer at, with Pálmason proving an accomplished visual storyteller. And, narrative-wise, this acclaimed drama charts a suitably thorny tale, following a grief-stricken ex-top cop (Ingvar E. Sigurdsson) who is trying to get over the loss of his wife, only to discover that their marriage might not have been as blissful as he thought it was.

AURORA
In one of Finland's standout contributions to the program, the hard-partying Aurora (Mimosa Willamo) meets Iranian refugee Darian (Amir Escandari). Equally outcast in their Lapland surroundings, they're both at their lowest points; however, Aurora is a romantic comedy, so (naturally) their chance encounter changes both of their lives. That said, writer/director Miia Tervo doesn't stick to the usual script from there, making a movie that's passionate, lively, topical and subversive — and not only examining the plight of immigrants across Europe but unpacking the expectations placed upon Finnish women. This charming debut also proved a hit at this year's SXSW Film Festival.

THE MILLENNIUM TRILOGY
Before Rooney Mara and Claire Foy stepped into Lisbeth Salander's shoes, Noomi Rapace got there first. She'll always be the original and best incarnation of everyone's favourite tattooed computer hacker. A decade after the Swedish adaptations of Stieg Larsson's best-selling novels first hit screens, it's easy to forget just how fantastic Rapace is in The Girl with the Dragon Tattoo, The Girl Who Played with Fire and The Girl Who Kicked the Hornets' Nest. While the trio of Millennium movies follows the same trajectory as the books they're based on (starting off with quite a bang, then losing their impact a little as they go along), it's also easy to forget just how involving the entire series is as a whole. As directed by Daniel Alfredson and Niels Arden Oplev, and also starring the late Michael Nyqvist (John Wick) as a journalist who makes Lisbeth's acquaintance, this franchise kicked off the world's obsession with Nordic noir for a reason. Plus, if you can't get enough of Larsson's twisted fictional world, the festival will also be screening a documentary on the late author's life.

The Volvo Scandinavian Film Festival tours Australia from July 9, screening at Sydney's Palace Norton Street, Palace Verona and Palace Central from July 9 to July 31; Melbourne's Palace Cinema Como, Palace Westgarth, Palace Brighton Bay and Palace Balwyn from July 11 to July 31; Brisbane's Palace Barracks and Palace James Street from July 18 to August 7; and Perth's Palace Cinema Paradiso from July 17 to August 7. For more information, visit the festival website.
Published on July 08, 2019 by Sarah Ward