ARTS & ENTERTAINMENT
Five Permanent Artworks in Melbourne You Should Have Seen By Now
Tick these off your arty bucket list.
Five Permanent Artworks in Melbourne You Should Have Seen By Now
Tick these off your arty bucket list.
---
in partnership with

There's so much art in Melbourne, both inside and out, that getting around to see everything you should've by now is pretty much impossible. Frankly, as the days become increasingly wintery, it can be tempting to just hide away in bed. But instead, we're encouraging you to seize the chilly nights with the new Samsung Galaxy S9 or S9+ and make use of their brilliant low light camera — perfect for when the only lighting you have for your shot is but a single street light.
Whether it's making up for lost time with NGV Friday Night's after-hours access or exploring the must-see street art of Melbourne's dimly lit alleyways, here's five artworks that you have to go out and capture for yourself.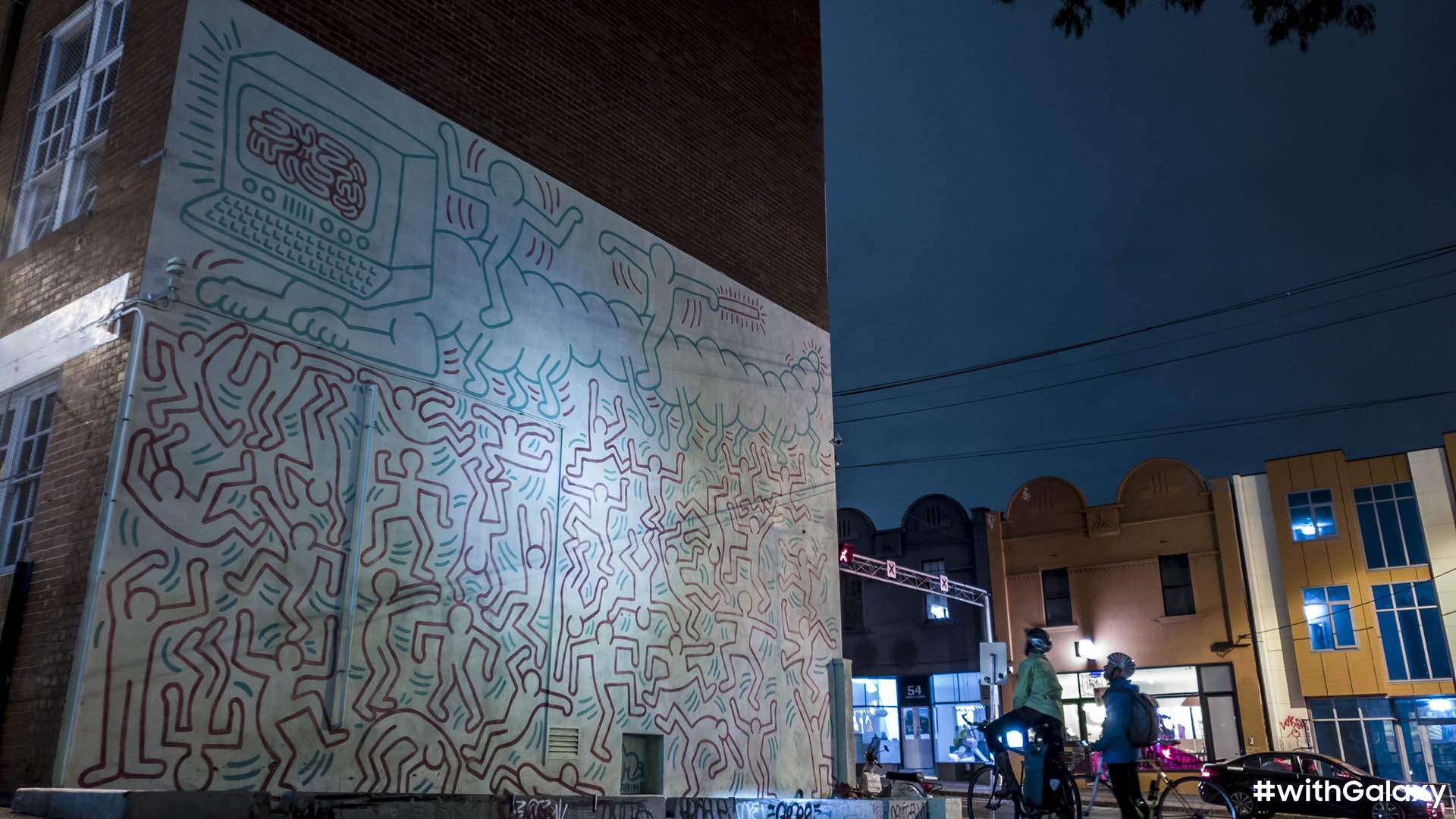 KEITH HARING'S MURAL ON JOHNSTON STREET, COLLINGWOOD
Surrounded by trendy bars, cafes and restaurants, Keith Haring's Collingwood mural is one of the city's most well-known and loved examples of public art. Painted on the side of the former Collingwood Technical College right next to Circus Oz's quirky Melba Spiegeltent, the iconic figures appeared when the acclaimed New York artist arrived in Australia in 1984 to paint and speak on behalf of the Australian Centre for Contemporary Art. Snap some photos of this cherished mural and then find a warm bar nearby and grab yourself a drink.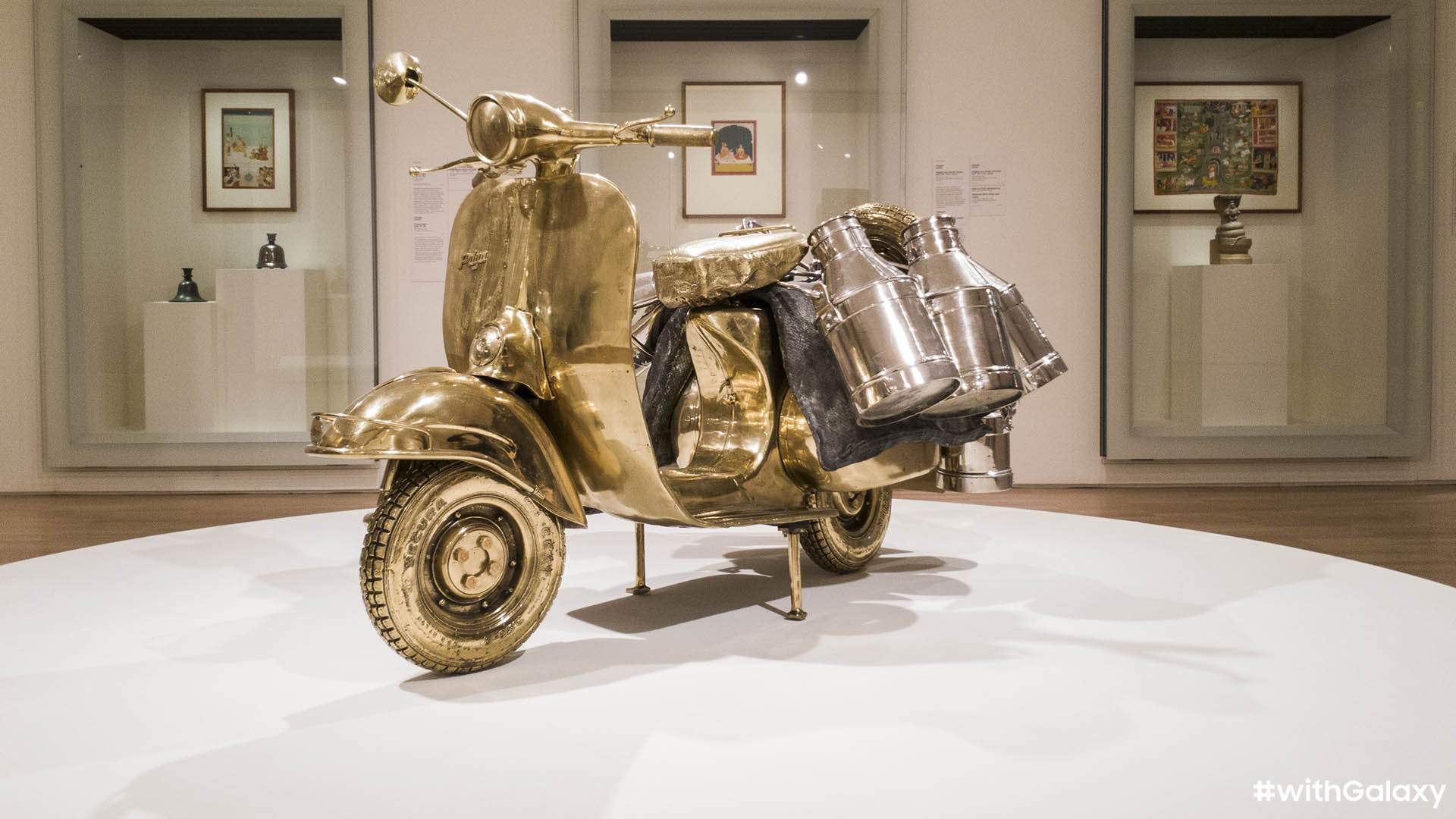 THIS SIDE IS THE OTHER SIDE BY SUBODH GUPTA AT NGV
At first glance, This Side Is the Other Side by Indian artist Subodh Gupta can be viewed with all the wanderlust of a good ol' dusty road journey. And while travel is one of the key themes, the fact that Gupta was born and raised in India's poorest province of Bihar, it may not be the leisure travel your mind first jumped to. That said, his Hindu heritage places the divine in all objects, which explains the gold sheen over this humble, motor scooter hung with milk pails. This Side Is the Other Side is but one of the photogenic pieces in this thoughtful exhibition, aptly named Everyday Divine.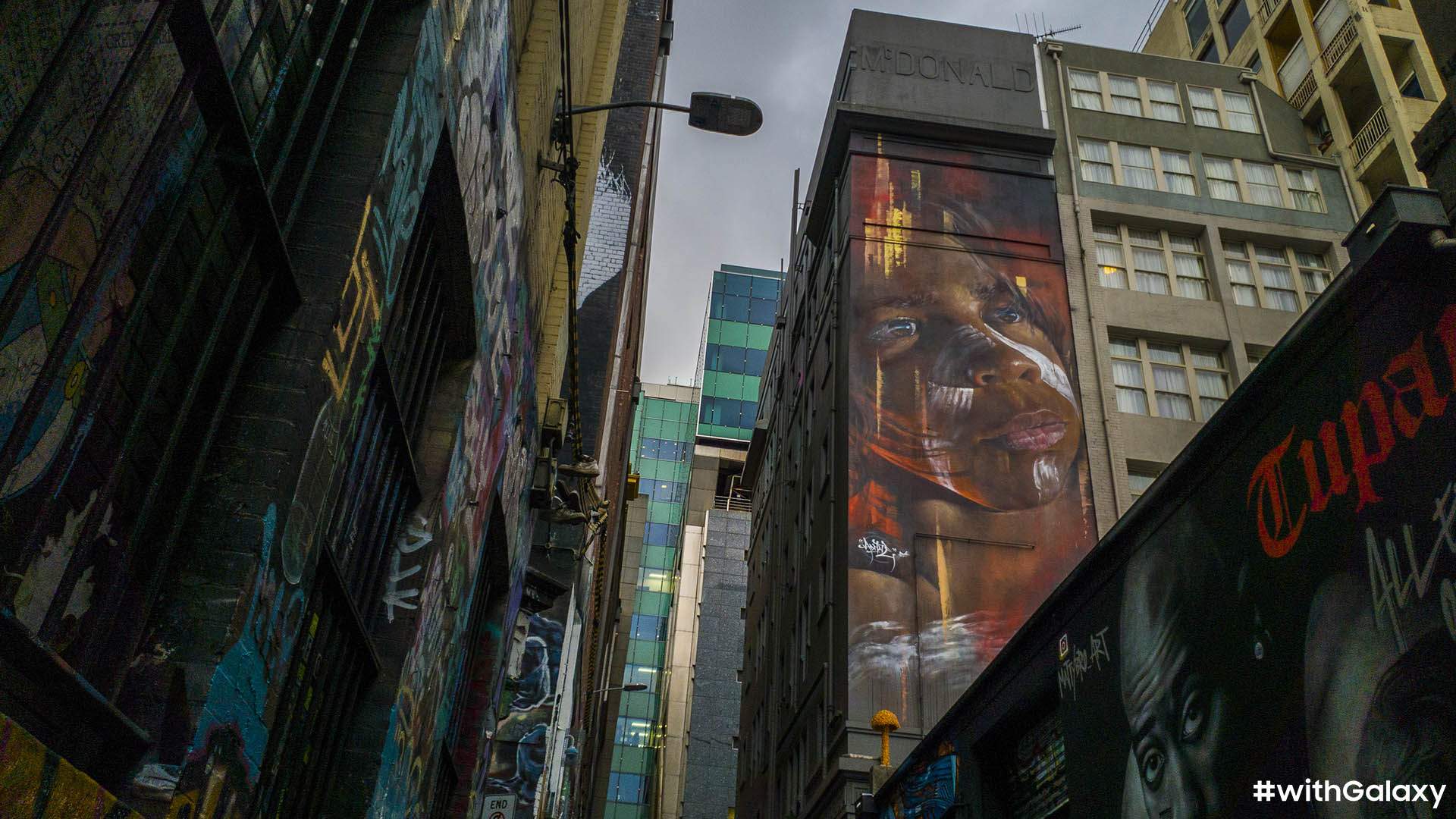 INDIGENOUS BOY BY ADNATE ON HOSIER LANE, CBD
Hosier Lane is famous for its graffiti and street art – and while most works get tagged and painted over with clockwork predictability, one piece stands out above all the others. Painted by admired Melbourne street artist Adnate, 'Indigenous Boy' is a 23-metre tall mural set against the rear of McDonald House. Drawing attention to the original Indigenous owners of the land that the Melbourne CBD is built upon, the photorealistic portrait is seen looking out towards Birrarung Marr. Head down after dark to photograph Adnate's massive artwork ­– and while you're there you might catch Melbourne's nocturnal graffiti artists hard at work.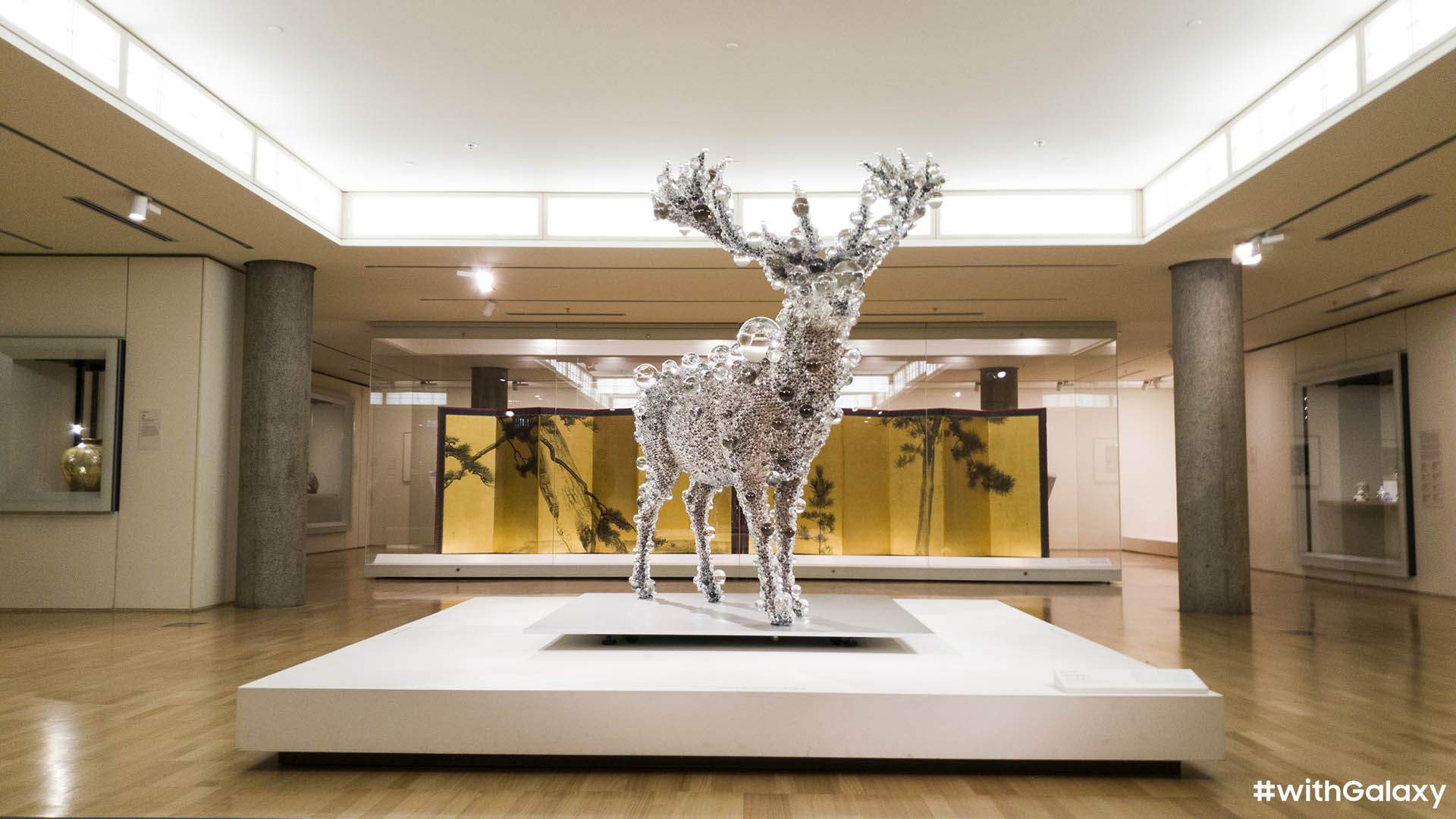 PIXCELL RED DEER BY KOHEI NAWA AT NGV
Born in Kyoto in 1975, Japanese artist Kohei Nawa's work embodies numerous worldly influences. Drawing on everything from the symbolism of Buddhism and Japanese Shintoism, to the works of British and European sculptures he was exposed to while studying at London's Royal College of Art, Nawa is one of Japan's leading young artists. And lucky for us, the NGV was able to acquire one of Nawa's 'PixCell' works back in 2013. Coined by the artist himself, PixCell is the process of combining organic cells with minute digital pixels. With deer appearing throughout Nawa's work, this is a special piece in Nawa's collection and one you have to see in person to fully appreciate (but don't let that stop you taking a few snaps).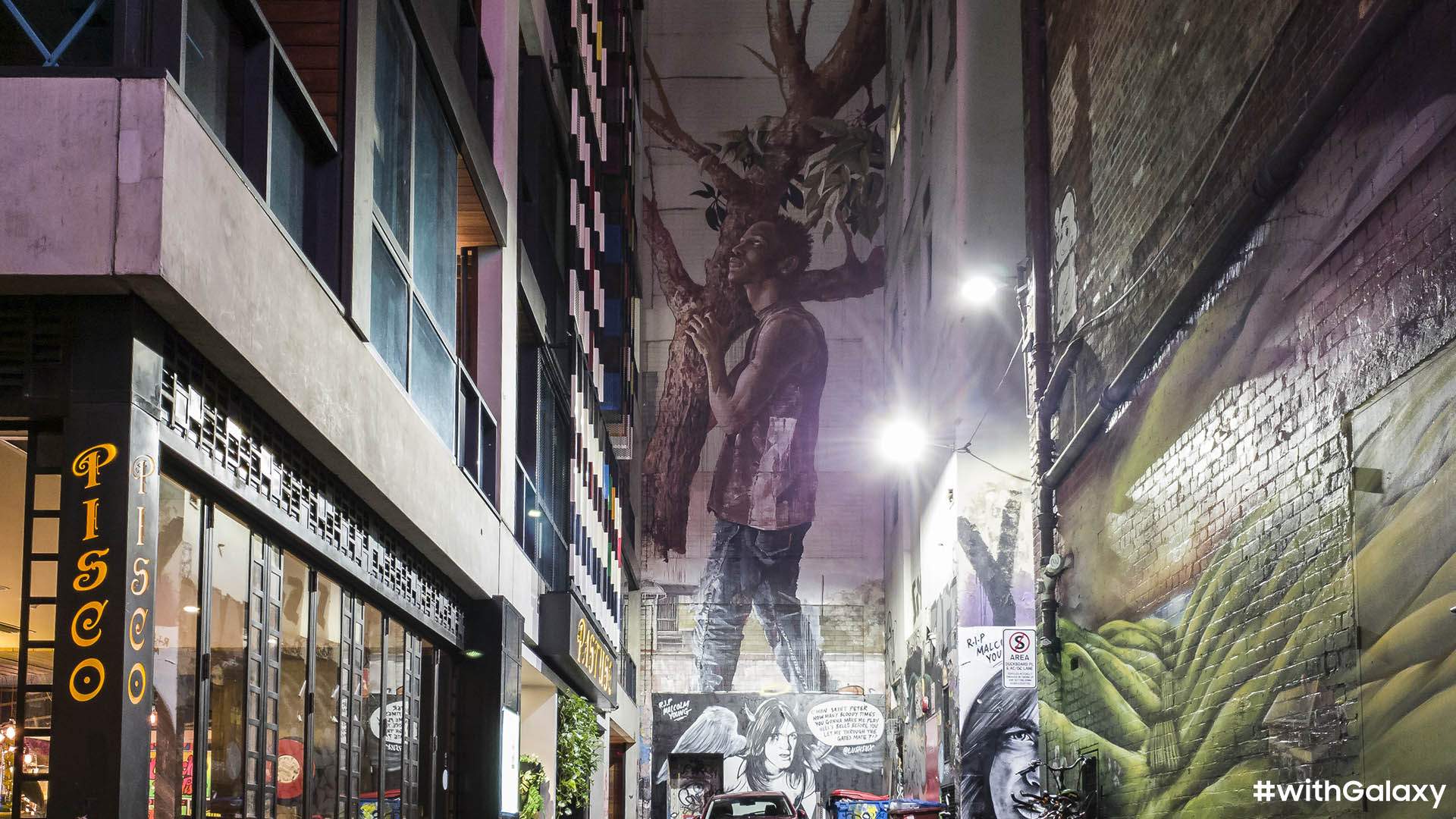 FINTAN MAGEE'S MURAL ON AC/DC LANE, CBD
Growing up in Brisbane, Fintan Magee has travelled the world painting massive murals and hosting exhibitions for his smaller-scale works. From London and Las Vegas to Tunisia and Turkey, Magee's brand of street art has earned him fans wherever he goes. Often creating work around the environment, climate change and the global refugee crisis, Magee's works make you reflect on the world around you. Tucked away down the end of the CBD's AC/DC Lane, hidden amongst the surviving dive bars and newcomer cafes, his Melbourne mural towers high above the streets, showing a man carrying a tree trunk through the densely urban landscape. It's a little less crowded than Hosier Lane too, so you'll be able to get plenty of snaps without the random strangers.

Instead of spending your winter nights on the couch, discover all the after-dark happenings in your city here — and don't forget to document it all on the new Samsung Galaxy S9 and S9+, designed especially for low light so you can capture your best moments no matter what.
Images: Cole Bennetts.
Published on June 08, 2018 by Hudson Brown