Five Pioneering, Industrious Women to Put on Your Radar
Accomplished ladies breaking traditions to create a new norm.
in partnership with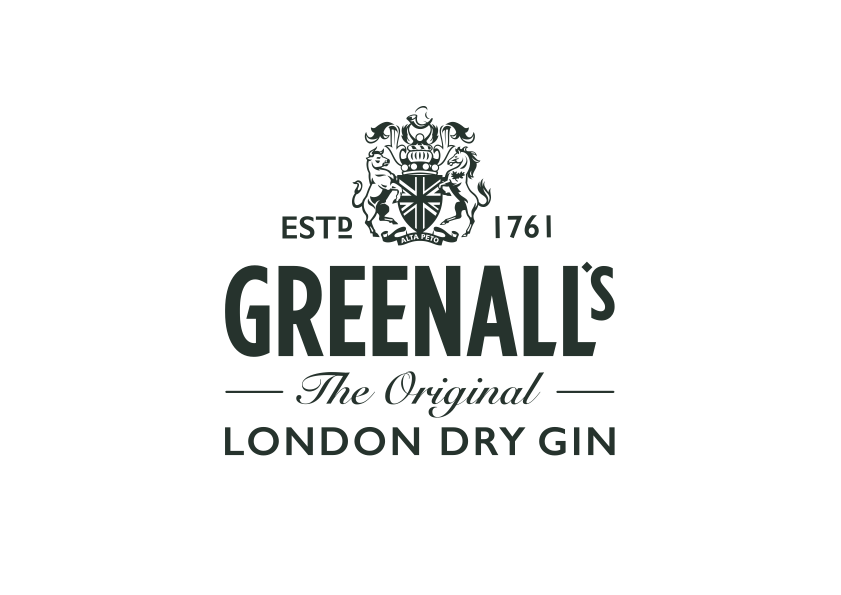 While working with one of the first female master gin distillers in the world, Joanne Moore of Greenall's Gin, to develop a bluffer's guide to the botanical drop and to get the lowdown on some top gin drinks to make at home, we were inspired by Joanne's story. She's helped pave the way for female distillers and within a heritage company like Greenall's. So, we thought we'd have a look at some other ladies who are also shaking things up, making things happen and pioneering some pretty excellent projects. We've sourced the creme de la femme from a wide range of careers and corners of the globe and asked them, well, pretty much everything from where French mademoiselles hide their croissant crumbs (though, spoiler alert, we still don't know) to how to actually master the barbecue to what it takes to go head-to-head with Tommy Shelby of Peaky Blinders.
Here we present some inspiring women to put on your radars —  if they're not there already, that is.
JOANNE MOORE — MASTER DISTILLER, GREENALL'S GIN
Joanne Moore is one of the world's first female master gin distillers, and seventh master distiller for Greenall's, which has been in operation since 1761 — making it Britain's oldest gin distillery. Knowing that she wanted to work with one of the oldest and most revered gin distilleries in the world, Joanne started her way in quality control, where she learned about the production process. Raw ingredients, distilling and bottling eventually led her into the wonderful world of botanicals and creating gins.
Around the same time as the Peaky Blinders were creating their fictional gins, Greenall's was creating a single powerful enterprise: they were distillers, rectifiers, wine and spirit merchants, importers, brewers, maltsters and ale, beer and porter merchants.
And as much as we'd like to believe it's all sipping and nattering for a master distiller — though, we're not necessarily saying it's not, either — it does take years of expertise. A typical day for Joanne can involve approving samples on the Greenall's tasting panel (raw ingredients or finished products), taking customer visits, doing house tours or hosting masterclasses. Joanne's advice for anyone getting into distilling is "do it for the right reasons…You won't be an expert immediately, but have fun, and don't be afraid to make mistakes. That's how we evolve and learn."
KATE REID — FOUNDER, LUNE CROISSANTERIE
Kate Reid can't remember her first ever croissant, but estimates that "it sure as hell wouldn't exactly have been an artisan one!" She's come a long way since to prove what one innovative woman unbound to traditional methods can truly achieve.
Slung in the back streets of Fitzroy, Lune is notorious for selling out of its creations (think cruffins with lemon curd and twice-baked black forest beauties) plus it's been said with authority that the croissanterie is serving up quite probably the best croissants in the world.
Yet, when Kate started Lune, she realised her stint in France (where she trained at top Parisian boulangerie Du Pain et des Idees) saw her learning only 15 to 20 percent of the entire artisan craft. "My background in engineering played a big part in the development of techniques. I would change one variable at a time and analyse the differences it made to the final baked product. If it was an improvement, it would become the new baseline technique.
"This has the bonus knock-on effect of not being tied to a century-old classic French technique; all of our processes are always up for improvement and development," she says.
And when it comes to any advice for us antipodeans oneating a pastry like a French mademoiselle, the whole 'no crumb left behind' sort of deal is still a mystery to her, too. But if anyone were to work it out, it'll surely be Kate.
LISY KANE — CO-FOUNDER, GIRL GEEK ACADEMY AND LEAGUE OF GEEKS
To those thinking the only roles for women in STEM involve being the social bridge (here's looking at you IT Crowd's Jen Barber), then think again. In a global movement aimed at encouraging women to learn technology and build more of the internet, the Girl Geek Academy (GGA) squad has more arms and intelligence than an octopus. Co-founder Lisy Kane has also curated the first ever Australian all-female game-making day #SheMakesGames and was recognised by Forbes in the prestigious top 30 list, Forbes 30 Under 30 2017: Games.
"Whether directly or indirectly, I'm now on the map and I get invited to provide keynotes at really prestigious industry events in Australia, the US and the UK. Through these opportunities, I get to hold myself up as a young woman in the game dev industry and show other young women that it's normal to be a girl in games. That's exactly the image we need to project out there to help bridge the gender gap in the industry."
JESS PRYLES — PITMASTER AND CO-FOUNDER, AUSTRALASIAN BBQ ALLIANCE
Having co-founded the Australasian BBQ Alliance, Jess Pryles is an internationally respected authority on live fire cooking and barbecue and has been breaking the outdated barbecue code (see: male-dominated) for the past ten years.
She explains how there's so much more to the title of pitmaster than one may realise. "Generally, the term is bandied about and there's no regulation for it. But there's a consensus that it should be reserved for someone who has reached the top of their art and not just somebody who happens to be a barbecuer," says Jess.
Jess was lured into the craft when she had her first taste of intensely smoked meat in Texas. "It's such a different experience for the palate that it became this 'aha' moment." She's now whipping up everything from beef tongue that perfectly falls apart for tacos to whole deer neck that she makes into smoked venison stock. Her advice on smoking meats and firing through to the top? "You've got to have a tremendous amount of patience. It's expensive and laborious, and the reality is, you [need to] cook and fail, and do it again and again and understand how to troubleshoot. That's what it takes."
SIOBHAN MCGINNITY — MUSICIAN AND AUDIOLOGIST, MUSICIANS FOR HEARING
The most sensory gigs happening in Australia right now could rightly be the Musicians for Hearing events. Established by Siobhan McGinnity, the company presents live music translated into Auslan and performed in tandem by interpreters. Her quest involves helping raise awareness and creating connections — plus, bridging an ironically unheard of gap in healthcare: hearing.
Siobhan found her way into audiology by stumbling into a clinic and quizzing the doctor. She's now on the path to specialise in rehabilitating hearing loss and balance disorders. "I want to work in a niche area: protecting musicians and their hearing," she says. And with one in six Australians being affected by some sort of hearing loss — 74 percent of musicians with a form of hearing injury — it makes sense we should care about how we appreciate music.
The gigs according to Siobhan are "a music fruit salad" — rock, pop, contemporary, hip hop, you name it — and funds raised from events being donated overseas toward hearing care in countries like Cambodia. "It's the most beautiful thing seeing people who are deaf and hearing standing side-by-side and being able to communicate through music," says Siobhan.
Concrete Playground Trips
Book unique getaways and adventures dreamed up by our editors