We Sent a Musical Theatre Newbie to See 'Hamilton' And This Is What He Thought
Super fans of 'Hamilton' are easy to come by but total newcomers are not. Well, we found one. And we sent him to the show.
in partnership with
It's hard to know quite where to start when writing about Lin-Manuel Miranda's vastly lauded and widely appreciated creation Hamilton. The musical, which opened at Her Majesty's Theatre following a sold-out run in Sydney, is one of the most significant cultural texts of our generation. It won myriad Tonys, a Grammy, a Pulitzer Prize — one of those rare artworks that has transcended its original medium to become a bona fide phenomenon.
Needless to say, it is extremely easy to find fans of this show. There are literally millions and millions of them. In fact, it's far more challenging to find people who know absolutely nothing about it. But ladies and gentlemen: we found one!
Concrete Playground writer Nik Addams is a true neophyte when it comes to musical theatre and, beyond a cursory awareness of Hamilton due to its prevalence in culture at large, he knew very little about the show or the story. So, we decided to send him — a theatre-goer unencumbered by the baggage of knowledge and context — to get as fresh a take as possible on one of the most take-generating productions of all time.
Fresh out of the doors of Her Majesty's, here are four observations Nik shared from his first-time Hamilton experience.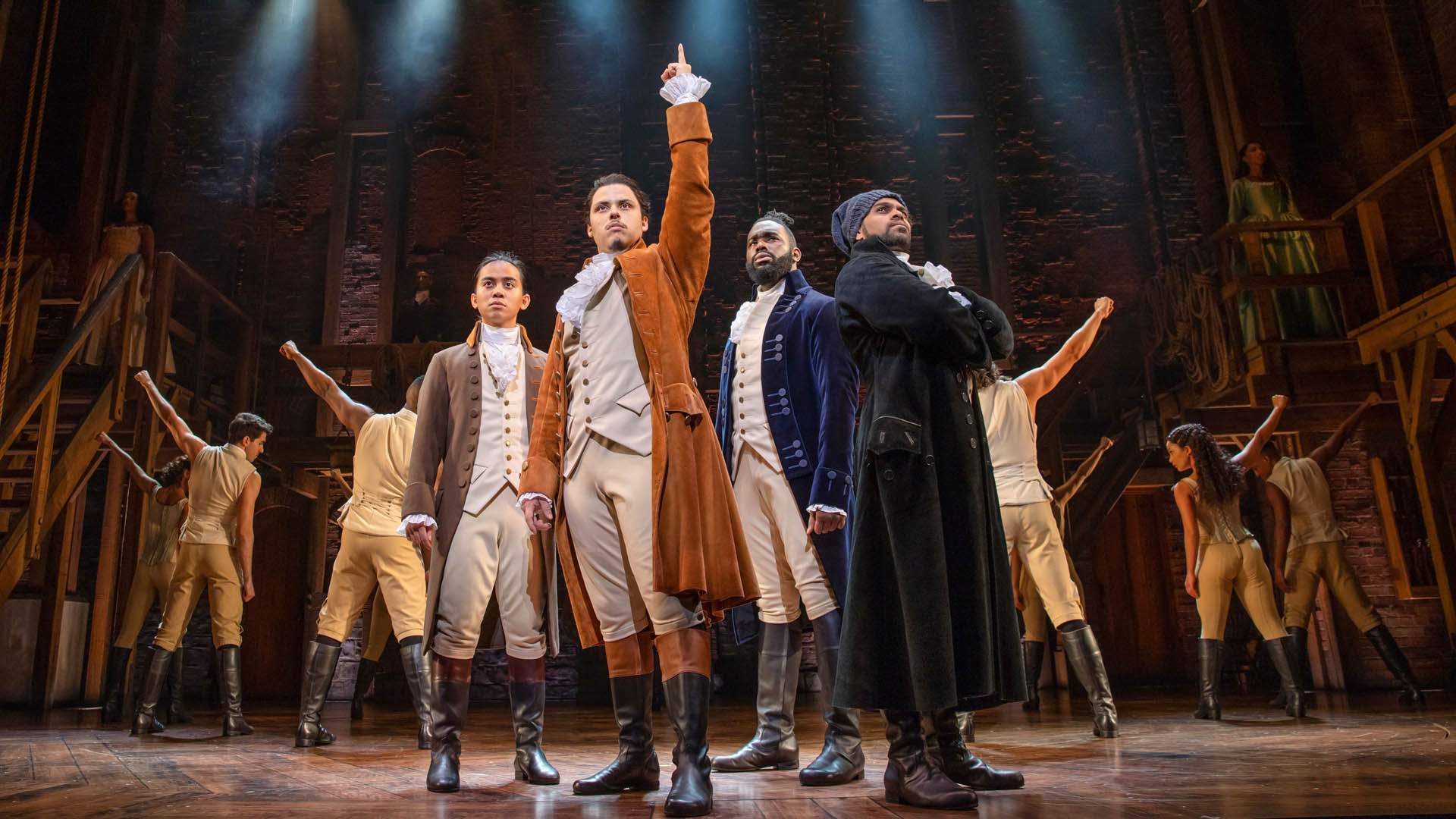 THIS IS NOT WHAT YOU THINK OF WHEN YOU THINK OF MUSICALS
Nik: "A common criticism of musicals is that bursting into song between spoken conversations can distract from the story, but Hamilton avoids this problem entirely as the whole thing is either sung or rapped — which came as a very pleasant surprise. In this sense, Hamilton makes a case for itself as a musical for people who don't necessarily love musicals. I had prepared myself for a kind of schmaltziness I assumed typical of musical theatre. Not so here. Even the more sentimental numbers are more understated than you'd expect given that they deal with the heavy-hitting themes of heartbreak and death."
A LITTLE PRE-THEATRE READING IS RECOMMENDED
Nik: "Not knowing anything of the Founding Fathers (being born and raised in a Greek household in Melbourne, I was more interested in European history), Hamilton's storyline was not always easy to follow. I got to a point somewhere towards the end of the first act where I just gave up trying to fully understand who was who and what was what. But, the production values were so high that I remained engaged even if the nuances of the relationships between characters and their significance were going over my head."
"Things did become clearer in the second act, though, when the set-up was done and there was a sense of not only knowing who was who and what their motivations were, but the story itself more noticeably progressing. If you're going in fresh like me, I'd recommend a quick scan of Alexander Hamilton's Wikipedia page (or, indeed, our bluffer's guide to Hamilton) before the show so you don't need to use your brain quite as much."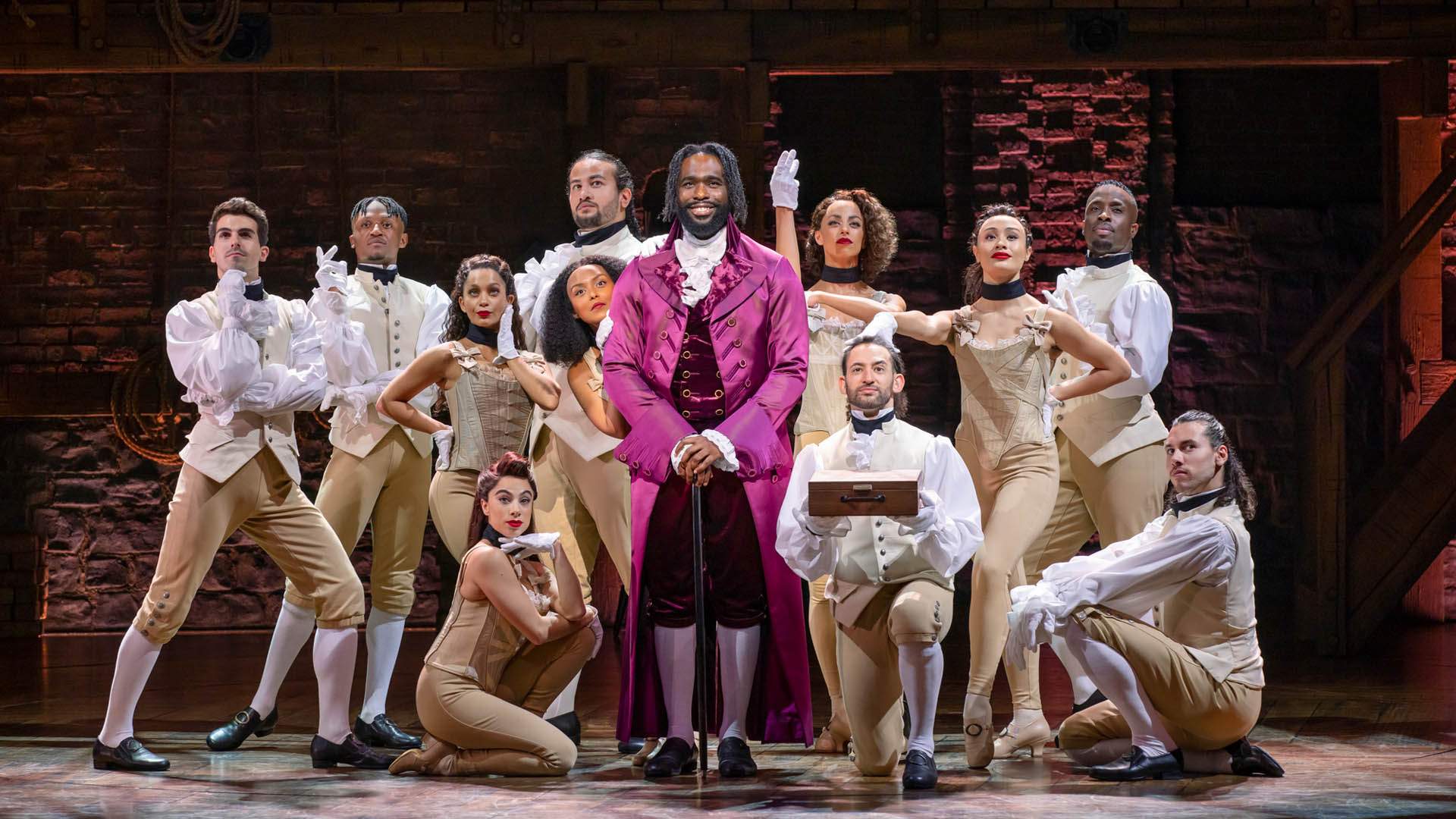 THE DANCING AND STAGING ARE TOP TIER
Nik: "The choreography is captivating. It's almost hard to believe that such synchronised precision is taking place in front of your eyes, no camera tricks involved. The most lasting example of this is the scene depicting Alexander Hamilton's death at the hand of his political rival Aaron Burr in a duel (this isn't a spoiler by the way, it's foreshadowed in the opening number). This is a breathtaking tableau, an immersive, stop-start, movie-like depiction that makes excellent use of the stage's rotating, turntable set, creating a palpable sense of tension even though you know exactly how it ends."
THE CAST IS STRAIGHT UP INCREDIBLE
Nik: "Hamilton is a very, very good production. That I know. The show is beautifully choreographed and performed by a cast who genuinely looks like it's enjoying itself. Led by the superb Jason Arrow as the title character, the troupe delivers many of the show's 27,000 words at a breakneck pace with a clarity and diction that I can barely achieve when talking normally, let alone rapping under stage lights wearing knee-length boots and tailcoats. There is no doubt that it's hugely ambitious, but it's made to look easy, even effortless — and the result is a production that's hard to look away from."
THE MUSICAL THEATRE NEWBIE'S FINAL THOUGHTS
Nik: "One of the most common refrains throughout the show is "Who lives, who dies, who tells your story?" This thoroughly contemporary retelling of a significant chapter of America's history certainly does not leave that question unanswered. But the answer is such a multi-layered one that it's deserving of a second look."
Hamilton is playing at Her Majesty's Theatre and is currently booking through to August. Visit the musical's website for further details.
Heading to the theatre? Check out our bluffer's guide to the show, or discover some fun facts about the show with two of its stars.
Images: Daniel Boud
Introducing Concrete Playground Trips
Book unique getaways and adventures dreamed up by our editors