ARTS & ENTERTAINMENT
The 'Magic Mike Live' Stage Show Has Cancelled the Rest of Its Australian Tour Due to the Pandemic
The remainder of the show's Melbourne season will no longer go ahead, and stints in Brisbane, Perth and Adelaide have been completely scrapped.
Residents of Melbourne, Brisbane, Perth and Adelaide, if you were looking forward to watching a Channing Tatum-starring movie about male strippers jump into real life right in front of your eyes, we have bad news. After the pandemic delayed Magic Mike Live's Sydney season, then interrupted its Melbourne run, the stage show has completely scrapped the rest of its Australian tour — so, if you haven't already, you won't be seeing it IRL anytime soon.
In 2012, when the world discovered all things Magic Mike — and that it was based on Tatum's own experiences working in the field — everyone was a little sceptical. But the film boasts a great director in Steven Soderbergh, and a cast that also includes Matthew Bomer, Joe Manganiello, Olivia Munn, Riley Keough and peak McConnaissance-era Matthew McConaughey. Also, it's great. Alongside 2015 sequel Magic Mike XXL, the franchise takes a smart and sensitive look at men chasing the American Dream by taking off their clothes, with Tatum successfully turning what could've been a forgettable chapter of his pre-fame life into a hit big-screen series, and — unsurprisingly — then bringing it back to the stage.
Yes, Magic Mike was always going to return to where it all began. As seen in Las Vegas, London and Berlin, Magic Mike Live sees real-life male dancers strip up a storm for eager audiences. And, in Australia, it has been doing so in a 600-seat spiegeltent called The Arcadia — but the struggles of dealing with the pandemic has seen the show's organisers call it quits on the Aussie tour.
"Everyone at Magic Mike Live is heartbroken to have to make this decision but we have been left with no choice," said Executive Producer Vincent Marini in a statement. "After enduring four lockdowns and millions of dollars in refunds and cancellations, we simply can't sustain a tour that has no opportunity to perform. Our performers, crew, management team and local industry partners in Australia have constantly amazed us with their talent, dedication, and resiliency. Their hard work combined with the truly heart-warming reception we received from audiences in Sydney and Melbourne, make us hopeful that we can someday return to Australia and finish what we started."
Accordingly, the remainder of the show's Melbourne season will no longer go ahead when the city gets out of its sixth lockdown — and stints in Brisbane, Perth and Adelaide have been totally scrapped. Magic Mike Live was due to head to Brisbane in November, then move on to Perth and Adelaide throughout 2022.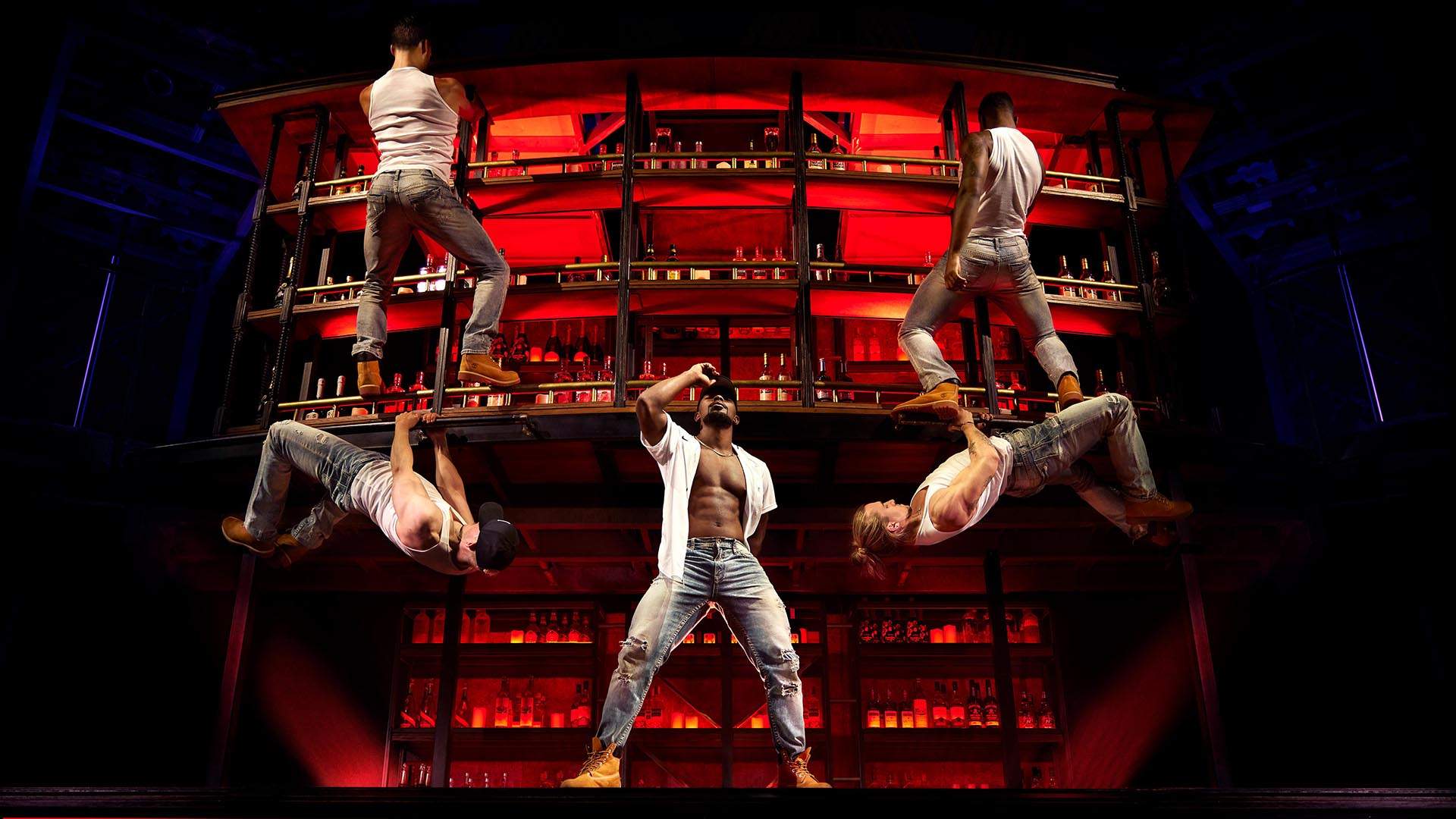 Fingers crossed that the show will eventually plan another Aussie run, with the cancellation seeing it join a lengthy list of live productions affected by the pandemic so far. Hamilton's long-awaited Australian premiere season is currently on hiatus in Sydney due to the NSW capital's ongoing lockdown, and Jagged Little Pill the Musical has postponed its planned 2021 Australian debut until yet-to-be-announced new dates, for instance. Also, Tony-winning musical The Phantom of the Opera has pushed back its Aussie seasons until 2022 and Moulin Rouge! The Musical didn't make its local bow in mid-August as slated — although the latter will hopefully hit the stage in Melbourne after lockdown lifts.
Magic Mike Live will no longer be resuming its Melbourne season, or heading to Brisbane, Perth or Adelaide. For more information, visit the show's website. 
Images: Peter Brew-Bevan.
Published on August 30, 2021 by Sarah Ward