ARTS & ENTERTAINMENT
Ratatat Unpack Their New Album Ahead of Meredith
Five years since their last album, the Brooklyn duo are back in Australia this week.
Ratatat Unpack Their New Album Ahead of Meredith
Five years since their last album, the Brooklyn duo are back in Australia this week.
---
If you haven't heard, it's almost Meredith Music Festival time again — although, we're betting you have. It's basically the only thing anyone musically-inclined talks about when December rolls around. The Victorian music festival will be returning to beloved Meredith Supernatural Amphitheatre, near Golden Plains next weekend.
Meredith's more eclectic than ever — it's the Silver Jubilee 25th anniversary after all. Following the recent major announcement of Ex-Fleet Foxes minstrel Father John Misty as this year's top headliner, Aunty's added the likes of Unknown Mortal Orchestra, The Thurston Moore Band, Tkay Maidza, Neon Indian, Big Daddy Kane, Shellac, Fatback Band, Jessica Pratt, Briggs, and many more to the bill. And in a much welcomed inclusion, Brooklyn glitchy duo RATATAT will be along for the ride as well.
It's been a long five years since RATATAT brought us some new music, so it's just as well that Magnifique completely lives up to its name. Brooklynites Mike Stroud and Evan Mast have returned to their guitar-driven, electronic rock music roots and the results have been well-received by fans and critics alike. Ratatat are on their way down to Oz for a slew of festival spots and sideshows, so we asked Evan Mast about the new album, their crazy live visuals, and just where the hell is Nightclub Amnesia?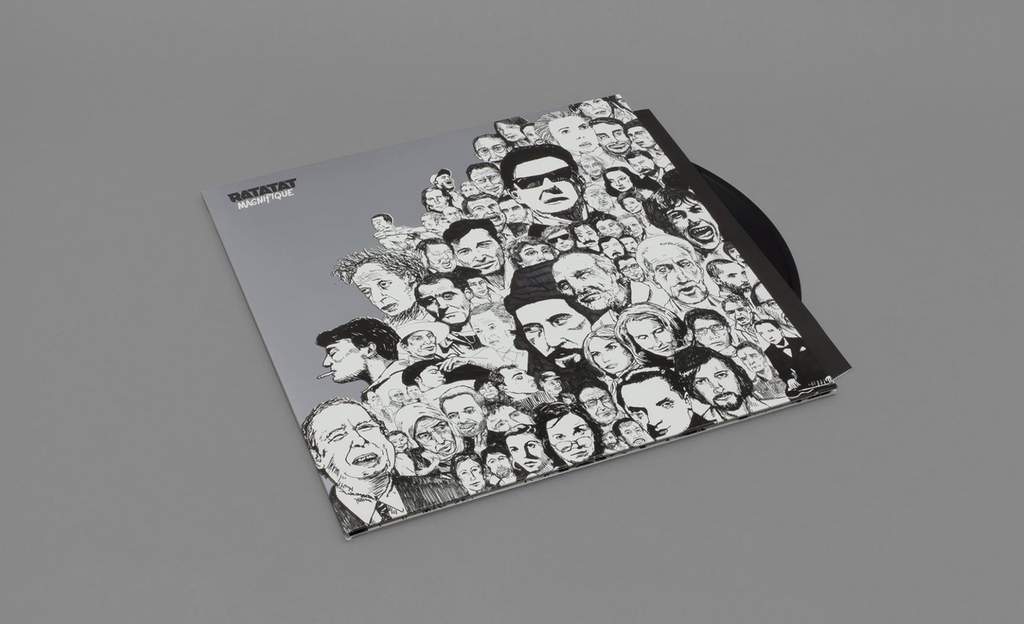 How was the writing process different for your latest album, Magnifique, than your last record, LP4?
Well, it was much more broken up. We did a lot of different recording sessions over several years in different places. We were at a point where we wanted to take a substantial break from making records and touring those records. We had kind of a hiatus, not really planned ahead of time. It sort of just happened.
Magnifique was recorded in Long Island, Brooklyn and Jamaica — what was the benefit of the change of scene?
You just get inspired by new places, it's just exciting to be in a new spot. Anything can trigger new ideas when you find yourself in a new environment — you just end up feeling more creative.
Do you think it lends itself to more opportunities to be inspired by things you wouldn't usually experience?
Yeah, and it's more fun! The reason we went to Jamaica is because I think it was January (in the USA) and we wanted somewhere warm to record. We used to do a lot of winter recording sessions in Upstate New York, and it was just brutal at that time of year.
There is certainly a return to a more guitar-focused sound on Magnifique, something similar to Classics. What drew you back to this?
Our two previous records, LP3 and LP4 we did in a studio in Upstate New York, and the studio had collected tonnes of different keyboards and drums and all kinds of things. That was our first time being in an environment like that, with all this studio equipment that we had never used before. The most exciting thing to do with those records was to experiment with all these different sounds. We did two albums like that, then the pendulum swung the other way. We simplified some aspects of the music, which kind of made the songwriting more complicated.
I heard something like 50 tracks ended up on the cutting room floor in creating Magnifique. Could these tracks be revisited later?
I'm not really sure. There's some tracks that I still feel a little bit attached to, even if they weren't right for the record. But usually when we get together to work on a new album it's much more exciting to start something fresh.
I get that. So one of the tracks on your new album is called 'Nightclub Amnesia'. Where is this place? Have you partied there?
[laughs] Well the sign that's on the single cover is in Costa Rica — but I think I drove by the place and it was burned down or a field now. I don't think it exists anymore!
For your video clip for 'Abrasive', you drew 4000 pictures to make the animations. What inspired you to do that?
I had this idea in the back of my head to do some hand drawn animation for a while and I just started experimenting with it and doing rotoscoping. I did one or two of the individual clips and it took all day, and I thought, "there's no way I can actually get into this, it's too time consuming". But then it became this obsessive thing to go through, and I found myself going back and doing more. It took about 2-3 months to do the whole video.
You also drew all the faces for the cover of Magnifique. What's the story there?
We [Mast and bandmate Mike Stroud] have both always liked drawing, and there was one trip in particular when we were recording in Long Island and we just got really into it. We'd work on our music during the day and at night we'd sit around and do drawings, flicking through magazines and newspapers and find faces to draw. Just for fun.
Your latest live show is big on the projections and lasers. How do you come up with the visual concepts for the live show?
The show we have now is a combination of a lot of things we've been working on since we started the band. It has increased in complexity, so now it's got a pretty intense lighting element to it, lots of lasers and several channels of video happening. We always wanted to make the show hypervisual, something to accompany the music. It's probably because we don't have a singer — usually when you go to a show everyone watches the singer, so we wanted to put something on the stage to fill that space.
From your catalogue of albums, which ones are the most fun to play live?
The new one is really fun to play live, and so is Classics. They are both more guitar-focused, but they were probably the two most difficult albums to make!
Do you think we will need to wait another five years for the next album? Or is it something you've even begun to think about?
We haven't really made any concrete plans yet. I think we're both really eager to get back in the studio, but I can't really make any promises! I hope it comes a lot sooner though.
Published on December 08, 2015 by Hannah Valmadre