Ten Breathtaking Light Installations You Need to Catch at Vivid Sydney 2022
Bright lights, big city canvas — prepare to be dazzled by illuminations and immersive exhibitions at the return of Vivid Sydney.
in partnership with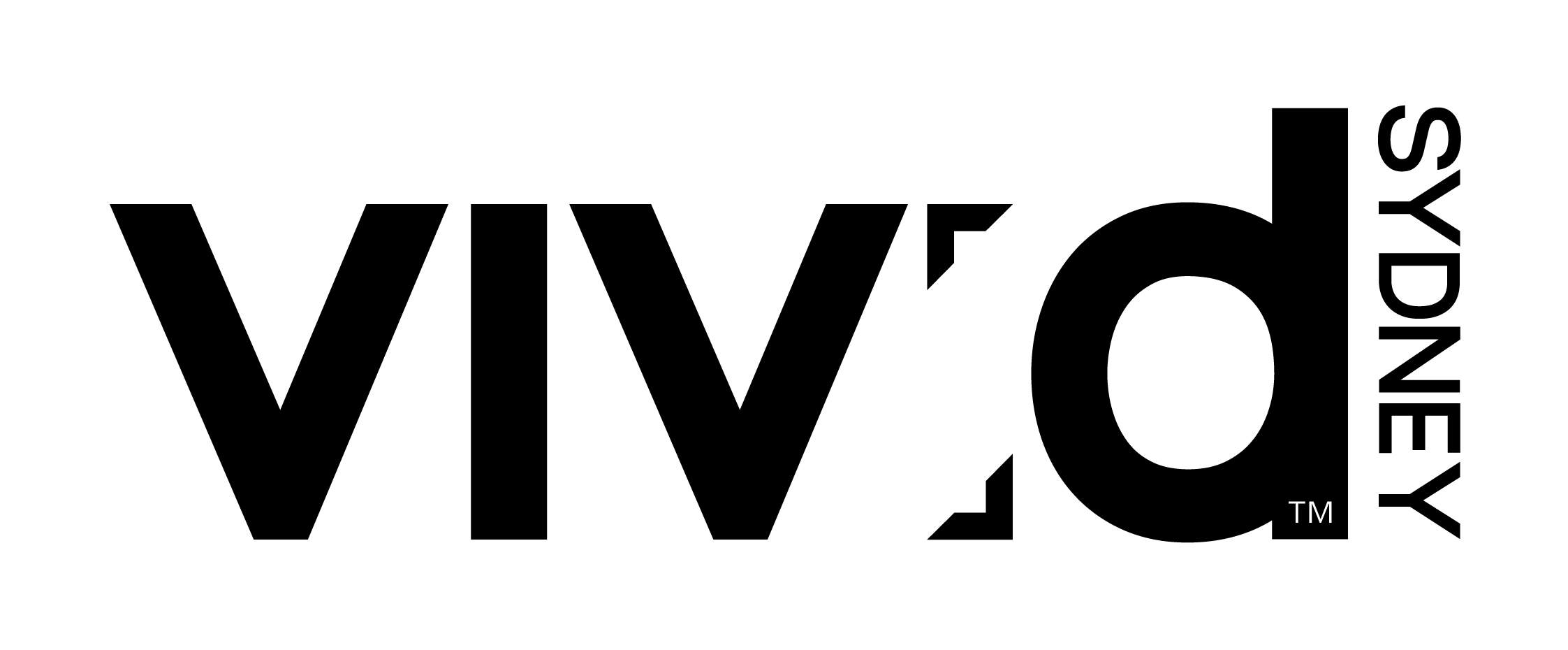 As we come into the cool winter months, it warms the heart to look forward to one of the flagship events on the Sydney calendar. Vivid Sydney will be back for its twelfth year from May 27 to June 18 — and the 2022 iteration promises to be bigger than ever.
The range of attractions on offer are many and varied but, at its core, Vivid Sydney is a light festival that gives colour and glow to the night sky and every conceivable canvas the city can provide. From illuminating some of Sydney's most famous landmarks to immersive exhibitions that seek to alter your perception of reality, here are ten must-see light installations on this year's program. Prepare to be dazzled.

'FIRST LIGHT'
First Light, the piece which kicks off the 2022 program on Friday, May 27, promises to be a stunning beginning that celebrates our rich Indigenous and First Nations culture. Vivid Sydney takes place on Gadigal land and waters, and as an acknowledgement of this, the Harbour Bridge pylons will be lit up with Sharing the Same Life Essence (Wayne Quilliam), a projection celebrating the Traditional Owners. First Light will also feature a Welcome to Country, Smoking Ceremony and performance by NAISDA dancers, culminating in a powerful and poignant opening work.
Find out more here.

SYDNEY HARBOUR BRIDGE 90TH BIRTHDAY
The iconic coathanger has already had its own birthday party this year but, as one of the key landmarks of Vivid Sydney, you just know there had to be something special happening to mark the Sydney Harbour Bridge entering its tenth decade. Suitably, there's a storytelling angle to this year's light extravaganza, with the Historical Archive and Digitisation Team at Transport for NSW looking back into its comprehensive photo archive to tell the tale of one of the world's most famous man-made structures through the people and places it connects. The light show will be brought to life on the bridge's giant pylons by animation experts Spinifex — and it's on repeat every night of the festival.

'OUR CONNECTED CITY'
The bright lights of Sydney are impressive all year round, but it doesn't compare to the illumination of Vivid Sydney. This year, the creative festival will be taking advantage of that already expansive canvas with Our Connected City, an installation from the creative minds at Mandylights. Hundreds of colour-changing lights will pulse through The Rocks, Circular Quay and across the harbour, lighting the CBD in a ribbon of light that spreads from the Opera House all the way to the northern pylon of the Harbour Bridge. There will also be 150 searchlight beams shining into the night sky like a series of beacons connecting the clouds to the people and land below. To add to the effect, all of these lights will be perfectly synchronised — a representation of connection come to life before your eyes.

'SYDNEY INFINITY'
There's no doubt that one of the biggest selling points of Sydney is the incredible harbour, so it's only fitting that it will be celebrated at Vivid Sydney 2022. Glenn Turner, of internationally renowned special-effects company Oracle-Liquid, is putting the waterway front and centre with Sydney Infinity, a site- and festival-specific installation billed as the largest liquid and light show ever seen in Australia.
At Darling Harbour, water and light will combine in a spectacular, infinity-shaped floating installation consisting of compressed-air water cannons, robotic fountains and thousands of LEDs (plus, the dazzling display will be synced to a soundtrack from Peewee Ferris). The sheer scale will be something to behold — the cannons will blast water 80 metres into the air and the fountains will disperse nine tonnes of water in the air per second. It's thanks to this pumping power that the exhibition can be viewed from around the city, including Pyrmont Bridge, nearby high-rises, and the harbour's floating walkway.

VIVID HOUSE
Taking over Darling Quarter, Vivid House is an immersive experience that combines light and sound to stimulate your senses over three distinct installations. In A Floating World (Stephen Ferris), musicians and visual artists combine to create a sonic painting that evokes imaginary landscapes. With Progressum (aFX Global), subtlety is key as flickers of light permeate the darkness and gradually build to become one with sound. Finally, Temple of Joy (Elliott Routledge) is a tribute to the halcyon days of Sydney's nightlife. Take in all three for the full, unforgettable Vivid House experience.

'BUMP IN THE NIGHT'
While Australia isn't quite as full of terrifying, life-threatening creatures as the rest of the world seems to think, you do tend to hear unidentifiable sounds of nature on a regular basis. Was that mad cackling a cockatoo, a kookaburra, or your neighbour watching Kath & Kim reruns again? Bump in the Night (by installation artist James Dive) is an interactive exhibition that looks like a genteel campsite (complete with muffled snores coming from inside the tents) but you get to play the strange creatures in the dark, with any noise you make potentially stirring the campers. This might be one of Vivid Sydney's strangest experiences but it's also one of the most fun.

'A MIRRORED CITY'
A Mirrored City creates a city within a city at The Goods Line. Conceptualised by artists Isabel Hudson and Trent Suidgeest, the installation brings shimmering surfaces to reflect the rich tapestry of Sydney life. As darkness falls, lights hidden within the surfaces create a larger Sydney, one that goes far beyond the confines of the station. From some of the city's most recognisable urban landscapes to stunning beachside vistas, A Mirrored City will take you on a tour of the city, telling stories about the people and places that make it what it is, all while you stay in one place.

'ENDLESS LOVE'
The concept here — from contemporary artist Michaela Gleave — is pretty simple, but sometimes the simplest ideas are the most powerful. The words 'endless love' will be displayed as part of a giant, lit-up arch at Circular Quay. Because who doesn't want endless love — and what could be bigger and better than an enduring promise of never-ending adoration? Endless Love is Vivid Sydney's gift to the city, and it's also a message from our city to the rest of the world. Every morning, the sun rises above Sydney to herald a new day and, throughout Vivid Sydney, this message will be shining too. Oh, and you'll look great standing beneath it on Instagram, which is also important.

'EPHEMERAL OCEANIC'
For this year's festival, Walsh Bay will be turned into a floating, bubble-laden playground courtesy of Atelier Sisu artists Zara Pasfield and Renzo B Larriviere. A floating boardwalk weaves between 150 giant orbs, lit from the inside and changing colour throughout the night, projecting ever-changing patterns onto the water below. Remember the pure glee you'd get from blowing bubbles as a child? This is the grown-up version of that, but it's also a reminder that you're never too old to have fun and lose yourself in life's simple pleasures. The inherent ephemerality of this piece is also encouragement for you to consider your environment and how easily things can change.

'FRANKLY, MY DEAR...'
When Vivid Sydney rolls round, everything is a canvas — iconic buildings and structures offering more surfaces and interesting angles for light to hit. The UTS School of Business is known for the paper bag-like aesthetic given to it by seminal architect Frank Gehry. Sinclair Park, the light artist behind Frankly, My Dear, noted the building is "unique and playful... an irresistible canvas", and created a site-specific work that will allow viewers to see the structure from a whole new perspective. Using lights in changing hues in the building's windows, he accents the exposed brick and unusual shapes, turning one of Sydney's most distinctive buildings into one of its most undeniably beautiful.

Vivid Sydney takes place at locations citywide from May 27–June 18. For the full program and to find out more, head to the website.
Planned your visit already? Remember to get social and use the hashtag #vividsydney or tag Vivid Sydney in your shots.
Top image: Yarrkalpa — Hunting Ground (2021), by the Martu Artists and Curiious with soundtrack by Electric Fields and Martu Artists (inspired by Yarrkalpa — Always Walking Country, 2014), Destination NSW