Ten Hidden and Not-So-Hidden Historical Gems to Check Out This Summer in Sydney
From immersive tours of Ancient Egypt to hidden heritage bars and floating shipwrecks, go back in time with a tour of these sites across Sydney.
in partnership with

Sydney has no shortage of history, both owned and borrowed, to learn about this summer. From the long cultural history of the First Nations custodians of the land to the colonial bones of Sydney's architecture to the modern-day melting pot of cultures and stories, every era leaves its mark.
We've combed through the Harbour City and found some historical gems that deserve your attention, whether you're a local or a visitor, starting with a new and exciting opportunity that will only be in the city for a few months.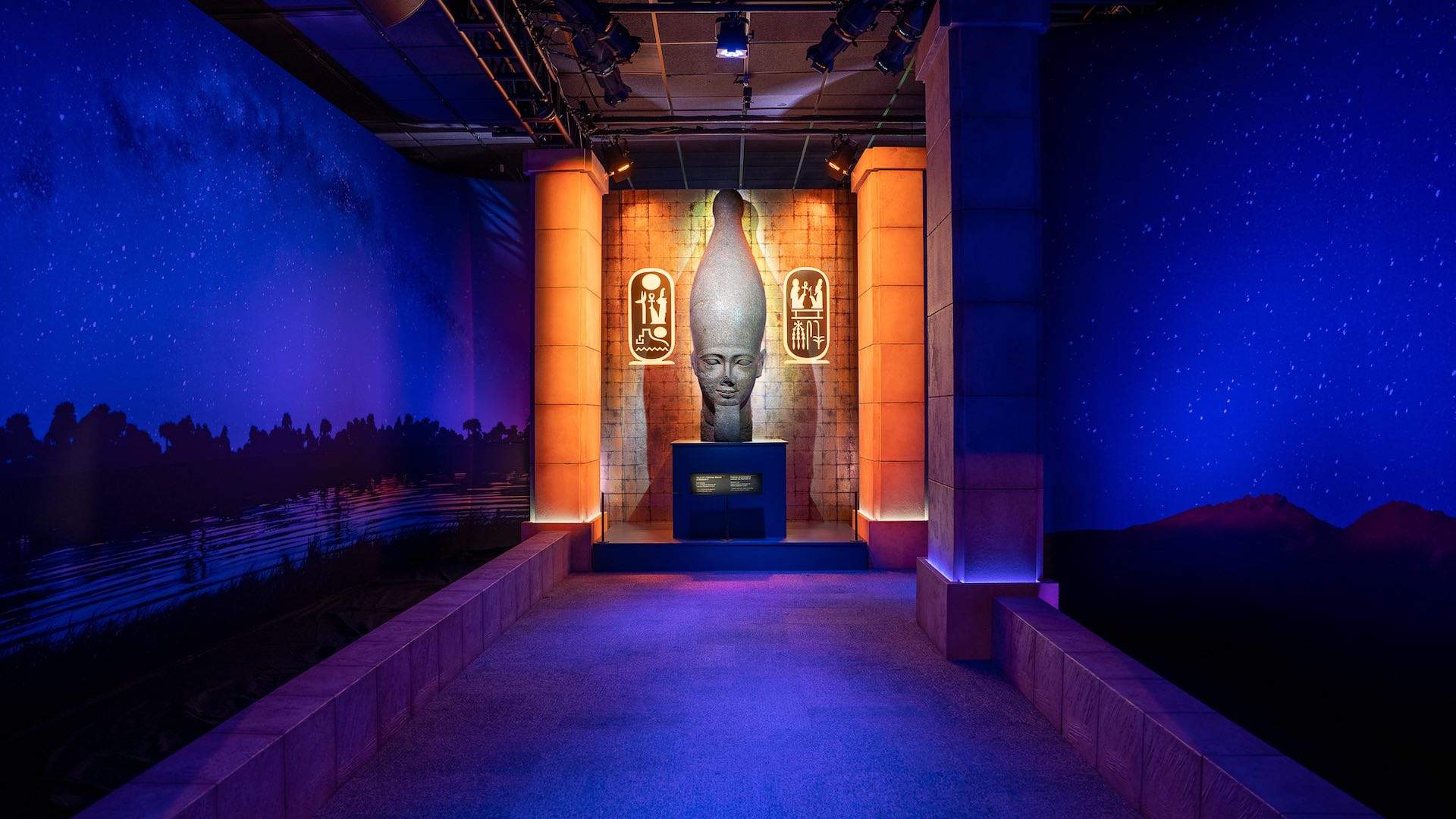 RAMSES & THE GOLD OF THE PHARAOHS — THE AUSTRALIAN MUSEUM
The Australian Museum is always a top choice for history in Sydney, and this exhibit running until May 2024 is unlike anything the museum has ever hosted before. Ramses & the Gold of the Pharaohs is a multi-sensory, immersive experience for all ages and is exclusive to the Australian Museum. The exhibition explores the life and reign of the late Ramses the Great, Egypt's second longest-reigning Pharaoh, and is comprised of over 180 objects, each dating back approximately 3000 years.
Ramses II lived well into his 90s, old even for a monarch, and each object captures important details of the era and his life. Items on display include jewellery, ceramics, small mummified animals,  royal masks, and even the actual sarcophagus that Ramses was entombed in in 1213 BC. You'll also find an optional multisensory VR experience that will transport you virtually to two of the era's most significant monuments, the tomb of Queen Nefertari and the temples of Abu Simbel.
QUEENSCLIFF TUNNEL AND HOTEL STEYNE — MANLY
Sydney's own history spreads well beyond the centre of the city, from bush to coast. On the coastal side of town is a suburb that is one of the most well-known to the culturally, coastally and historically inclined — Manly. On the north side of Manly Beach, on the border of Queenscliff, is the Queenscliff Tunnel.
It could easily be dismissed as a detail in the rocky headland, but it is actually a manmade tunnel, supposedly carved in 1908 by local fishermen to act as a shortcut between Freshwater and Manly Beaches. It's open to visitors but on an elevated cliff face, so remain cautious. Back on flat ground is another historical highlight, Hotel Steyne. Originally built in 1859, the pub has been destroyed by two mysterious fires, but the current building dates back to 1923 and is one of the best pub feeds in Manly.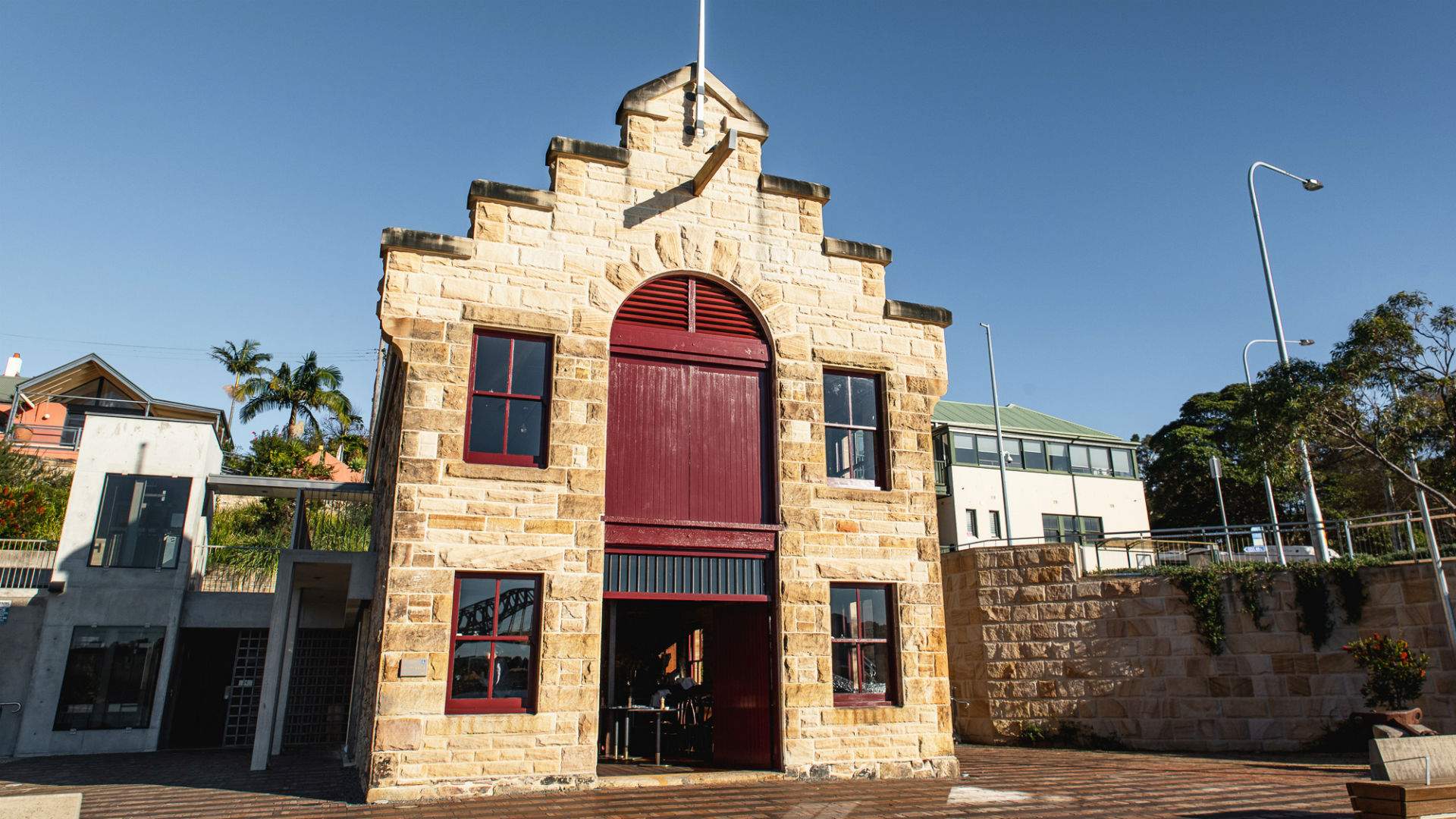 ILLOURA RESERVE AND THE FENWICK — BALMAIN EAST
Among some of the lesser-known harbourfront historical areas, specifically in Balmain East, is Illoura Reserve. Before the arrival of European settlers, the area was a swamp, only established in land purchases in the early 19th century as a part of a 222-hectare grant to colonial Surgeon Dr William Balmain. Seeing the connection?
Since then, the area has been used as a harbourside industrial precinct and a tip. One building that has stood since the 1880s is The Fenwick. Originally a store for harbour tugboats, it evolved alongside Illoura Reserve and is now a stunning waterfront cafe and art gallery. The menu stars local and seasonal produce, and the second-floor gallery showcases a range of local and international artists, with everything available for purchase.
PADDINGTON RESERVE GARDENS — PADDINGTON
Away from the harbour, in the inner east hub of Paddington, we find a historical site that holds great significance to the city. More than just a public park, these are the Paddington Reservoir Gardens. This was where most of Sydney's water was pumped from its construction in 1866 to its closure in 1899.
In its prime, it had a hefty capacity of just over 9000 megalitres. Still, it was closed and repurposed into a storage yard until 1934, when it was partially converted into a service station. When the roof collapsed twice in the 1990s, the station was again closed. Following a major restoration, the site was reopened as a park in 2009, combining elements of its history with overland reserves that had been constructed prior. Now, it's known for its beautiful but eerie appearance, almost like post-industrial Roman undercity ruins, but on Oxford Street.
CREMORNE RESERVE AND MACCALLUM POOL — CREMORNE POINT
Across the city and harbour is the suburb of Cremorne, one of the most disputed shorelines of Sydney Harbour's history. Once a site of great significance to the Cammeraygal people, the land was acquired by Europeans in 1833. Over the following years, it would be a public amusement park, residential development, and even almost a coal mine in the early 1890s.
Thankfully, the point and reserve are now protected as a heritage conservation area. One of the gems of the location is MacCallum Pool, a harbour swimming pool originally constructed by local residents. It was maintained by locals until hygiene concerns of harbour swimming prompted North Sydney Council to take over maintenance in 1930. Renamed to MacCallum in tribute to one of its most loyal civilian carers, Hugh J MacCallum, the council has since restored the pool and added decking, landscaping and fencing to secure the pool and its visitors.
FOUNDATION PARK, FORTUNE OF WAR AND THE DOSS HOUSE — THE ROCKS
The Rocks precinct is synonymous with Sydney's history, being one of it's oldest and most iconic heritage precincts. One hidden detail, an unmarked alleyway off Argyle Terrace, is Foundation Park. At first glance, it looks like a collection of discarded furniture, but it's actually a living museum designed to recreate the space and feel of Sydney's oldest homes.
The history of The Rocks extends to some of its extremely popular venues, such as Fortune of War and The Doss House. Fortune of War is regarded as Sydney's oldest pub, originally built by a former convict settler in 1828. The name comes from its regulars, sailors and soldiers who were leaving and arriving in Sydney for (or from) war. The Doss House is equally historic, a heritage-listed underground whiskey bar with rooms that pay tribute to the building's many past identities, from a bootmaker workshop to a cheap accommodation for the desperate and even an illegal opium den.
BADU MANGROVES AND HOMEBUSH BAY — HOMEBUSH
When you think of Homebush, history and nature might not be the first thoughts that come to mind. But one of the best-kept secrets of Sydney can be found in Homebush. Badu Mangroves is a 56-hectare slice of wetland between Homebush Bay and Bicentennial Park. Overlooked for most of Sydney's history, this haven of local wildlife was choked by pollution for decades but is now thriving again thanks to a restoration program and can be explored via an elevated boardwalk.
The mangroves, as mentioned, are adjacent to Homebush Bay, and from the boardwalk, you can spot the famous 'floating forest', the wreck of the SS Ayrfield. Originally built in 1911 and part of a fleet of cargo ships that ferried coal, oil and wartime supplies, it survived WWII but is now being slowly broken down by a mangrove forest. A small slice of history, forever locked in the waters of the Parramatta River.
For more information on Ramses & The Gold of the Pharaohs, or to book tickets, visit the website. For more experiences in Sydney, keep exploring Concrete Playground.
Concrete Playground Trips
Book unique getaways and adventures dreamed up by our editors