FOOD & DRINK
The Top Regional Pub Eats You Need to Track Down This Winter
From the local joint serving up classic pub grub to a two-hatted gastropub with a 28,000-strong wine cellar.
The Top Regional Pub Eats You Need to Track Down This Winter
From the local joint serving up classic pub grub to a two-hatted gastropub with a 28,000-strong wine cellar.
---
in partnership with

From revamped gastropubs to enduring relics of a bygone time, country pubs are often the heart and soul of many regional communities. Sure, there are plenty here in Melbourne that offer up hearty feeds, but regional Victoria has pubs aplenty that are worth the road trip just for the food alone. And if ever there were a time to jump in the car and head to the country for a feed, winter is the time to do it. Because at the other end of your journey, you'll find roaring fireplaces to sit by, warm hospitality and really good food for even better prices. Leave the city behind for a winter warming getaway and head to some of these welcoming eateries.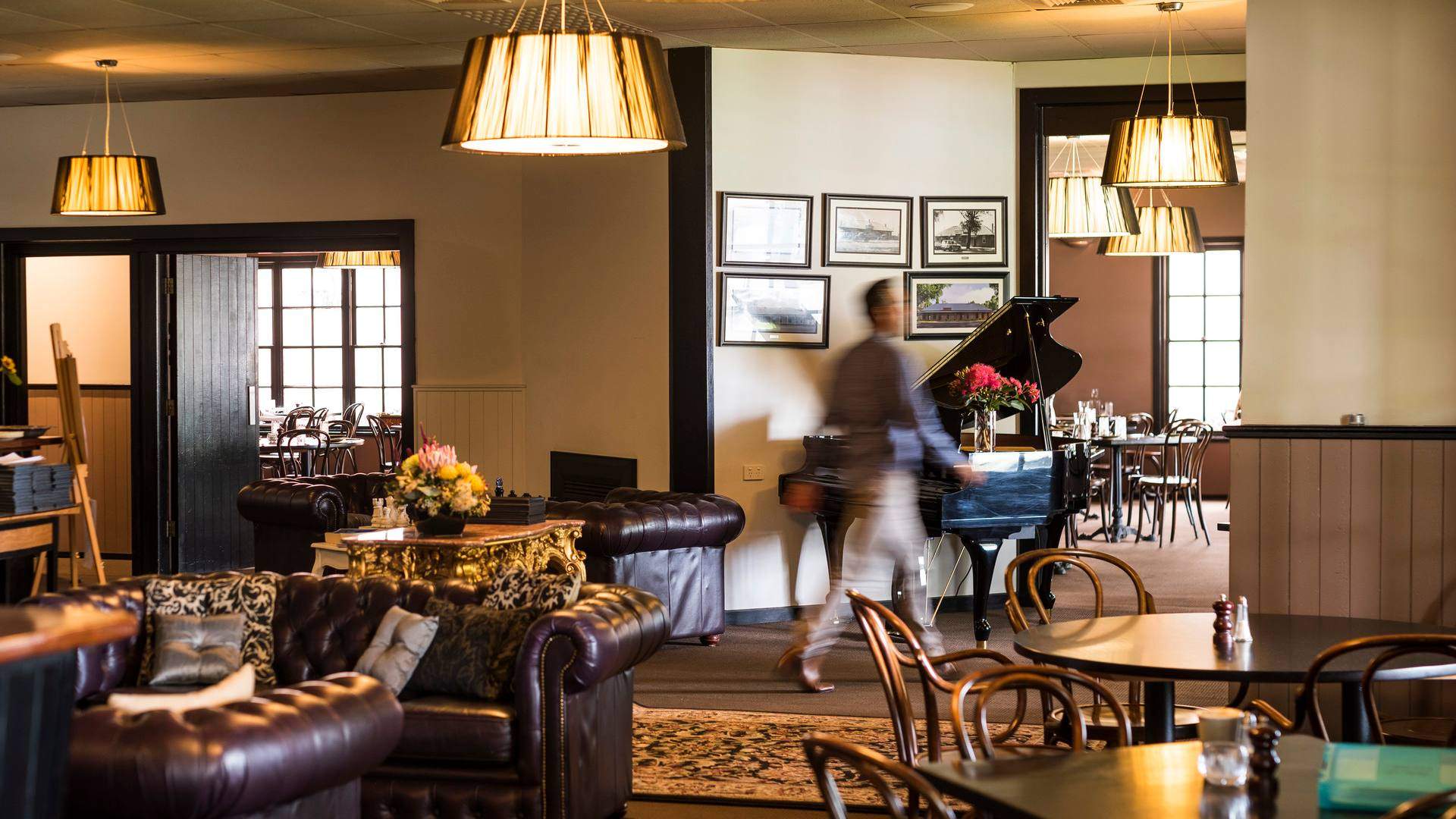 TINAMBA HOTEL
Situated in Gippsland's east, Tinamba is just a speck on the map with a population of around just 500 people. But locals are likely to consider themselves pretty lucky with the local Tinamba Hotel offering up some great pub food — some of Victoria's best, in fact. Most of the pubs in the surrounding area offer a more ridgy-didge atmosphere but Tinamba Hotel is where you can get a more refined feed without fear of straying into pretentiousness. Plus, it's located just over halfway along the Gippsland Plains Rail Trail, making it a pretty top-notch pit stop to refuel if you're planning a cycling excursion.
Menus change frequently, often highlighting locally grown produce, including fresh herbs and vegetables straight from the hotel garden, through dishes that take your pub classics to elevated heights. For dinner, there are freshly shucked oysters to start, while the charred 14-hour braised wagyu ox cheek makes for a good winter dish. For those hunting for a bargain, the lunch menu offers incredible value with two courses served for $35 or three courses for $45.
4-6 Tinamba-Seaton Rd, Tinamba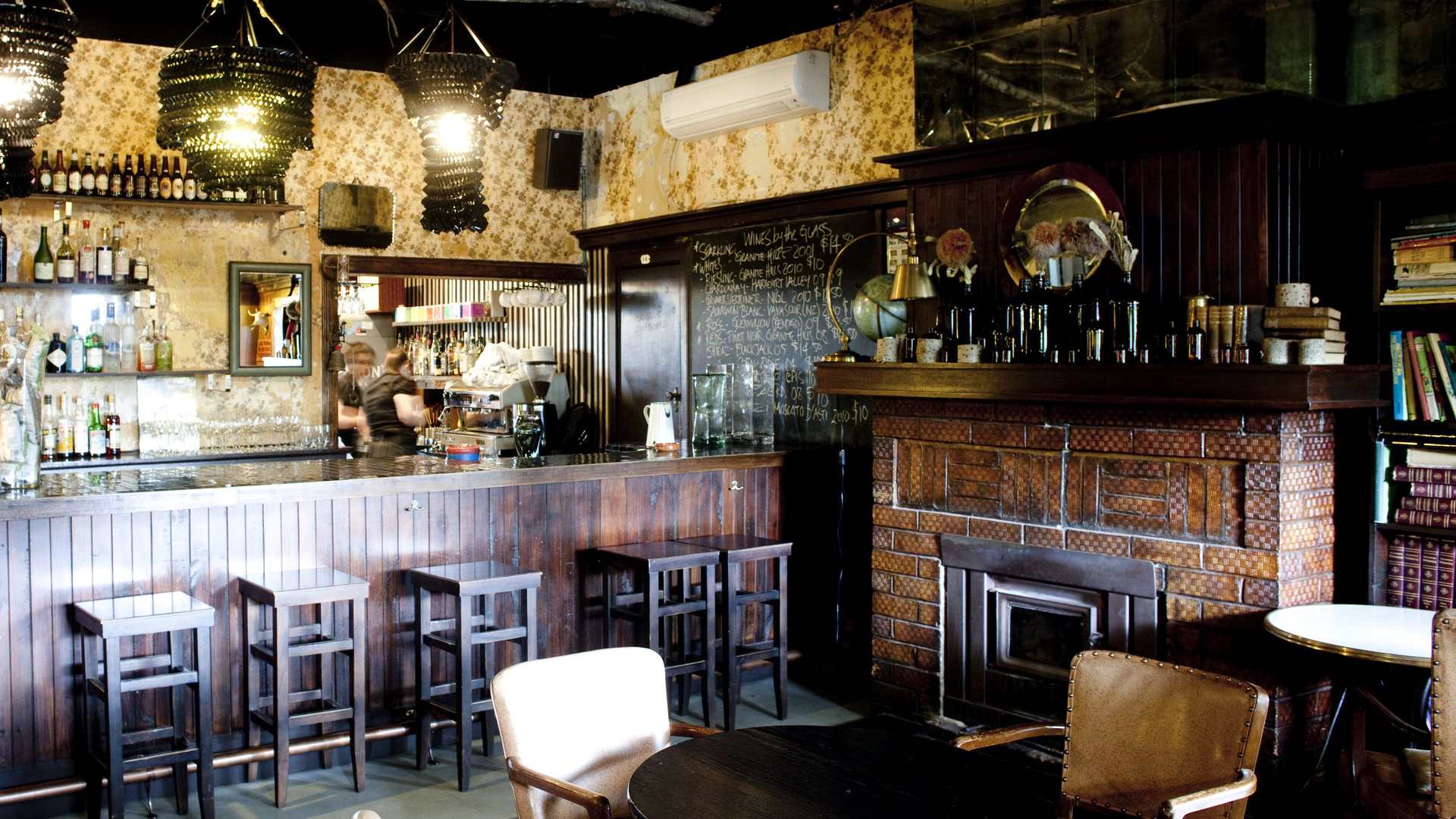 THE ROYAL GEORGE HOTEL
With years of experience under their belts, restaurateur veterans Melissa Macfarlane and Frank Moylan ensure that the Royal George Hotel's legacy is kept in safe hands. The venue may be the oldest pub in Kyneton, but the duo behind it have set about offering something a little different to your standard pub fare.
Having previously owned the pub back in the early 2000s, Macfarlane and Moylan are back in town and now bring a distinctly Eastern European flair to the menu. One highlight is the Bulgarian pastry dish known as Banitsa, served with pork cabbage and harissa, while a local favourite is the Siberian pork and beef dumplings, served with sour cream and bright paprika. Once lunch is complete, consider taking the short drive out of town to the iconic Hanging Rock, where you can get some outstanding views across the wintery landscape. Or, have a poke around the shops along Piper Street — you'll find everything from quirky homewares stores to Animus Distillery, a small-batch hand-crafted gin distillery.
24 Piper St, Kyneton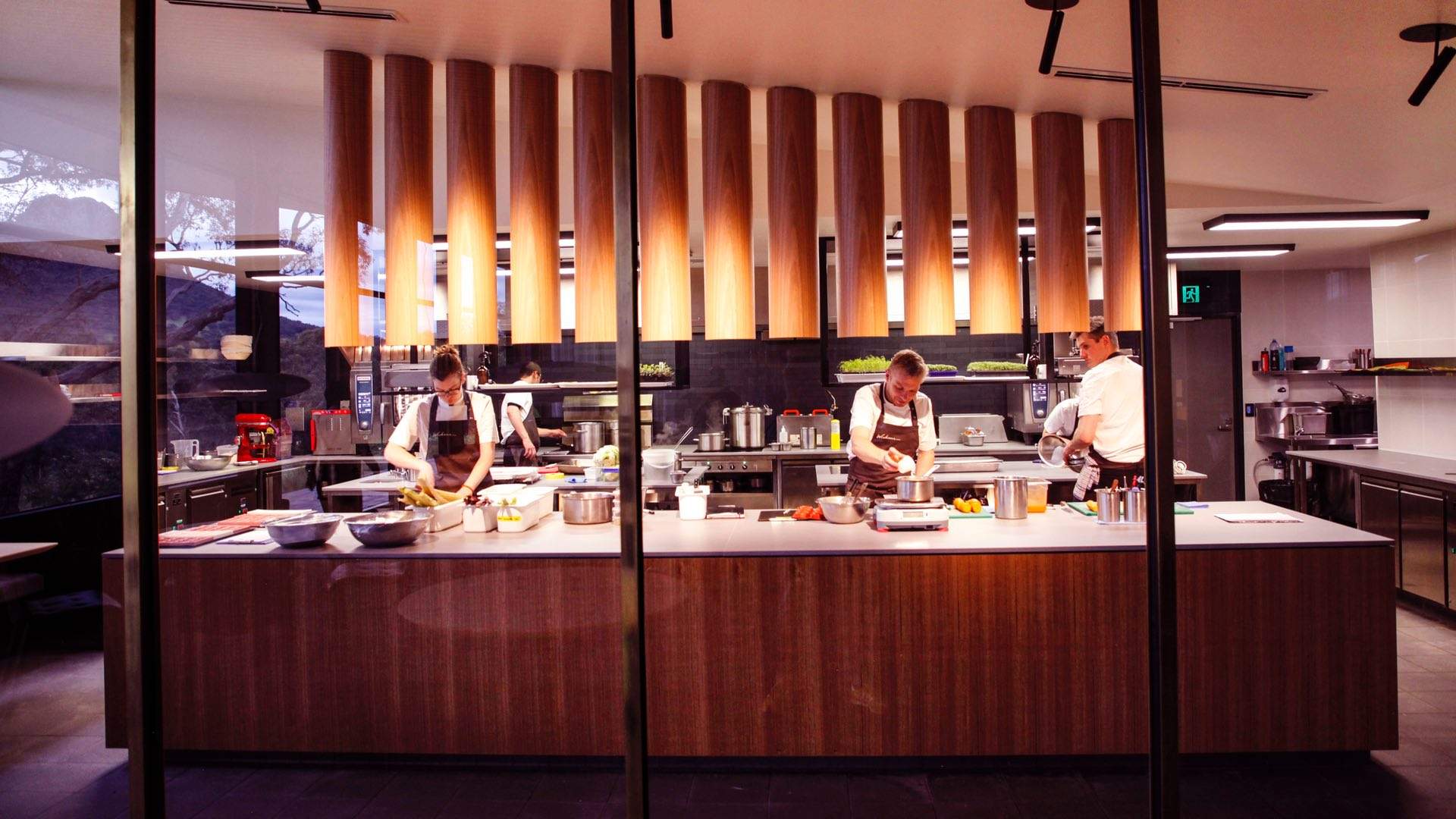 ROYAL MAIL HOTEL
Found in the foothills of the Grampians National Park, the Royal Mail Hotel is Dunkeld's headline dining destination. Home to Australia's largest working restaurant kitchen garden and a sprawling cellar that houses 28,000 high-quality bottles of wine, the Royal Mail Hotel is a countryside dream for gastronomes. Choose from two elegant spaces — the fancier, two-hatted Wickens at the Royal Mail Hotel or the more laidback Parker Street Project.
If you have the opportunity to break the bank, the former setting offers you a full dining experience with a five-course or an eight-course menu — something of a lavish undertaking. The entire venue is spectacular, with contemporary decor and floor-to-ceiling windows offering impressive views of Mount Sturgeon and Mount Abrupt.
98 Parker St, Dunkeld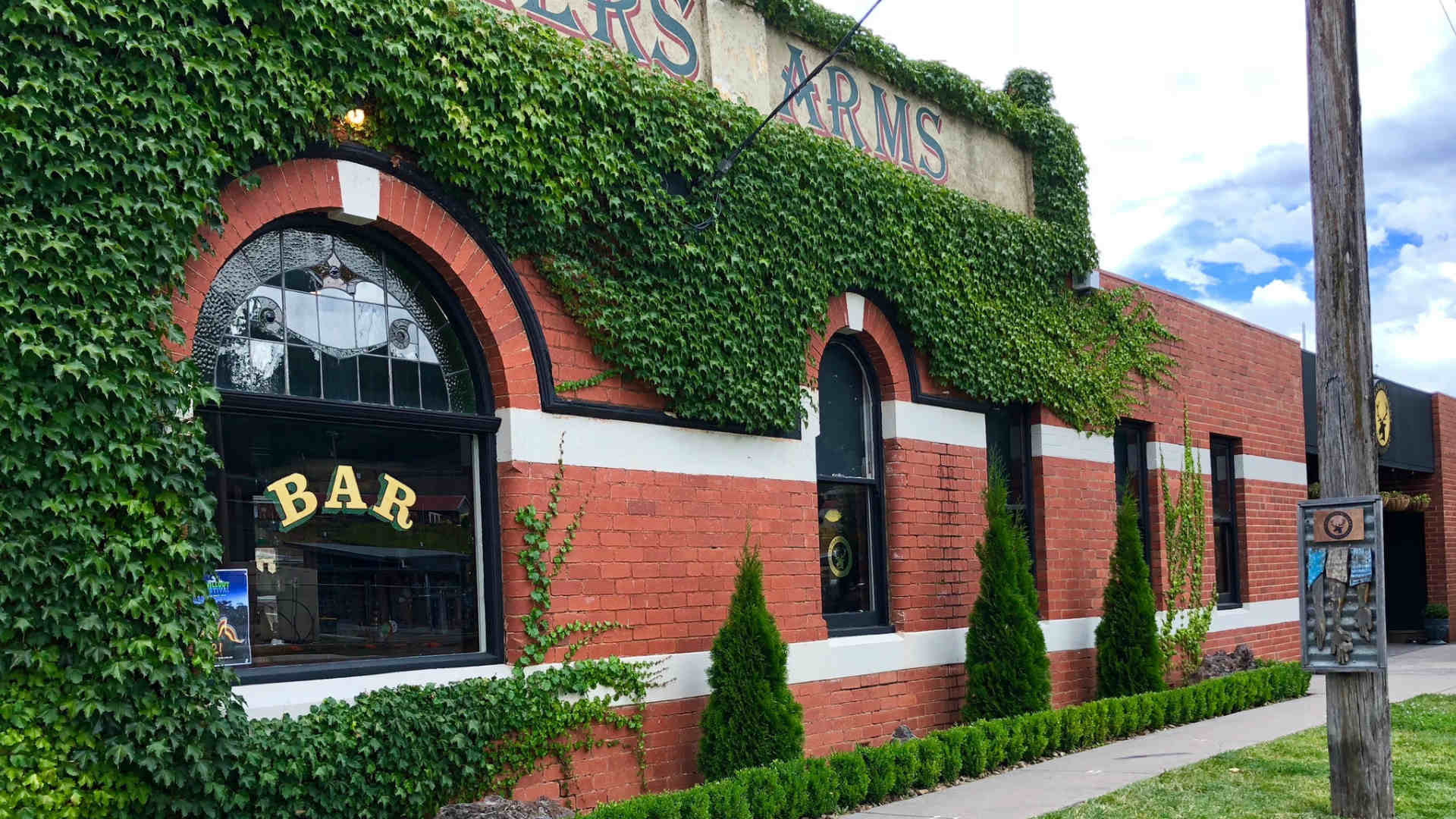 FARMERS ARMS HOTEL
A pub that has long remained central to its community, the Farmers Arms Hotel in Daylesford may not have all the bells and whistles like some (ahem, Royal Mail) but it has cosy allure in spades. Built in 1857, the pub has gone through a number of iterations throughout its history, but even today it still manages to engender a quaint old-world charm. Seasonal ingredients make up the regularly changing menu but one particular belly-warmer is the eye fillet mignon, served wrapped in pancetta alongside mash, beans, garlic spinach and red wine jus.
From counter seating and communal tables to cushioned booths and rustic beer garden, the Farmers Arms is one of the toastiest public houses around. For those who are planning an overnight stay at Daylesford, the Farmers Arms Hotel features some art-inspired suites with an array of plush furnishings. Located two-kilometres from Lake Daylesford, the pub provides a charming base to explore the region.
1 East St, Daylesford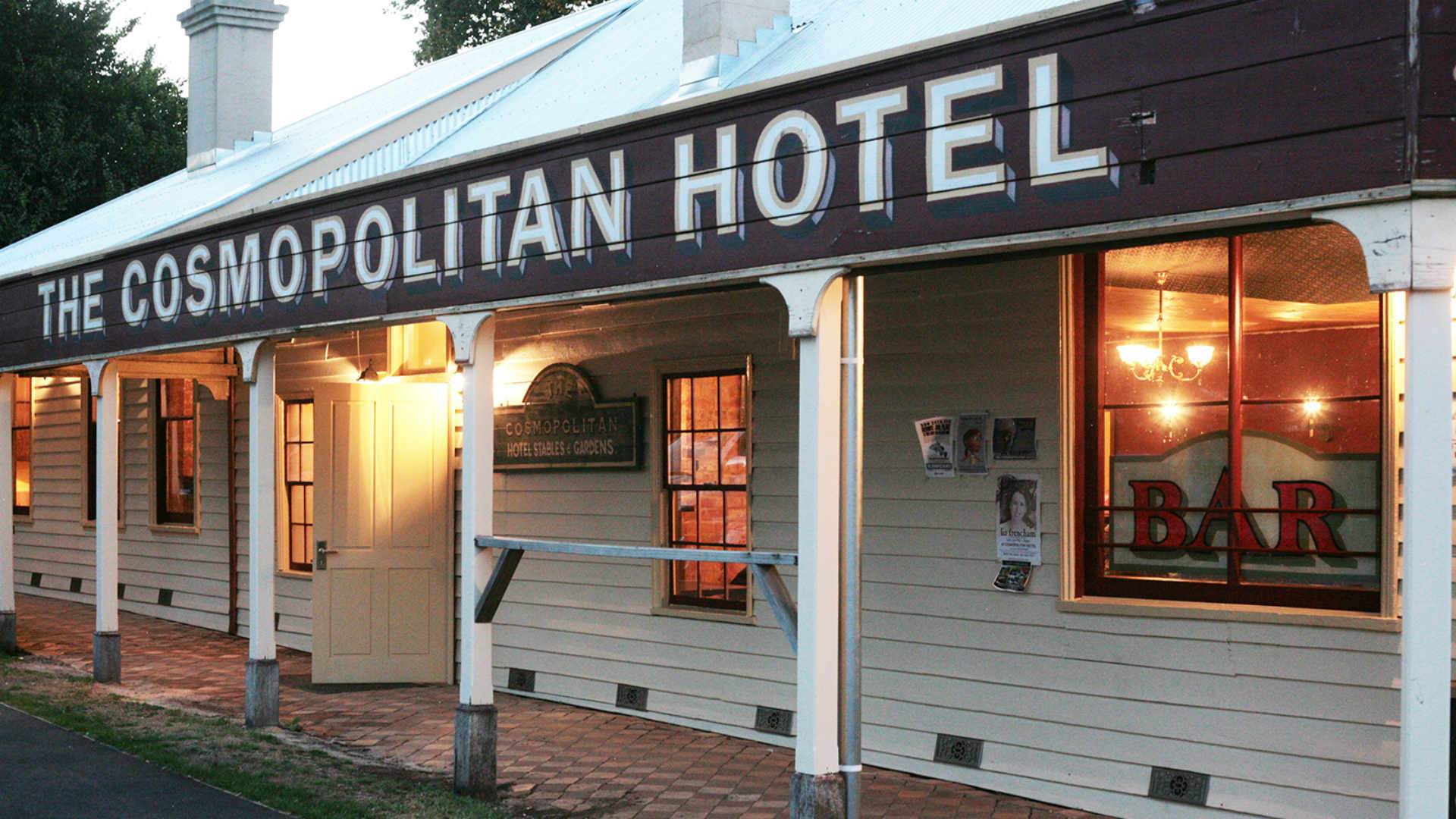 THE COSMOPOLITAN HOTEL
Only a 70-minute drive from Melbourne, Trentham is easy enough to get to — yet it's still most definitely a country town. At the heart of it all is The Cosmopolitan Hotel, with its 150-year history making it a chance for you to step back into the past. Renowned for serving up robust Australian pub classics, the pub's timber-clad building is perfect for a wintertime jaunt.
The Cosmopolitan works with some of the region's top producers, including the highly respected Sher Wagyu, which supplies the pub's beef from the nearby community of Ballan. There's also a wood-fired pizza menu and, on Wednesday evenings, you'll get half a marinated roast chicken with sapphire potatoes, watercress salad and pan jus. If you're staying in the area, make sure you take a short hike up to Victoria's highest waterfall — Trentham Falls — which should be flowing heavily come this time of year.
21 High St, Trentham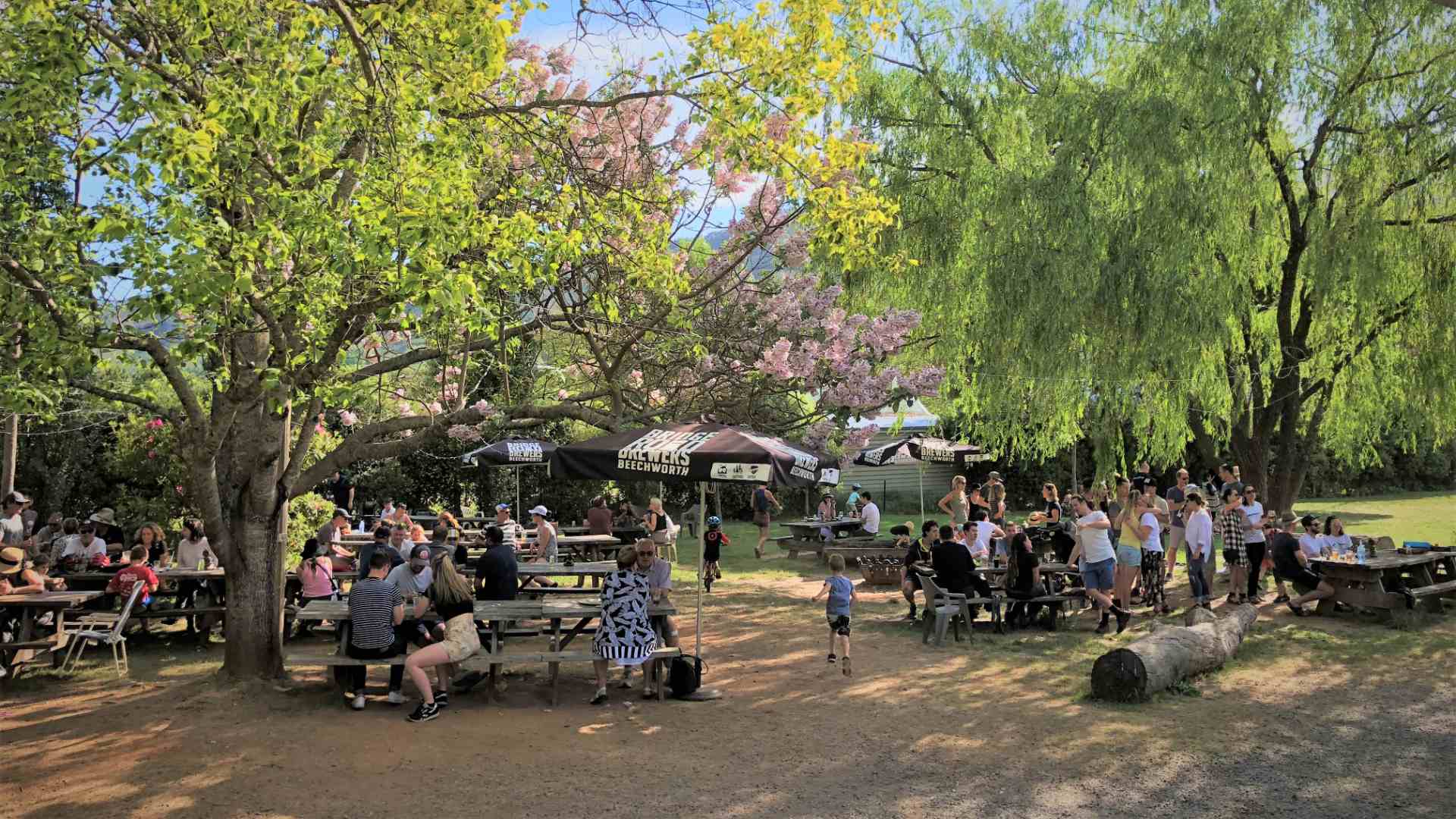 THE WANDI PUB
Following years spent on the other side of the world from each other, friends Tim and Paddy had a chance encounter at The Wandi Pub — and almost instantly knew that they would run the place together. Acquiring the place in late-2015, the boys transformed the old-school pub into a bustling joint with cocktails, craft beers and, of course, some pretty top-notch nosh. It's a regional pub with just a hint of city appeal.
Inside, keep warm by the roaring fireplace or, if in the massive beer garden, cosy up to one of the fire pits dotted throughout while still getting that fresh country air. With nine beer taps available to choose from and frequent gigs, The Wandi is ideal for those wanting to escape the big smoke but still want their beer extra hoppy and their food mighty tasty. Afterwards, you can walk off your feed on the two-kilometre Diggings loop walk, which takes you through former goldfields and across a Chinese-style swing bridge. Then, head to Nightingale Bros to pick up some local seasonal produce — think chestnuts and persimmons.
580 Morses Creek Rd, Wandiligong

AVOCA HOTEL
First established during the 1850s gold rush, the Avoca Hotel — nestled in the Pyrenees wine region — relaunched in 2010 and embarked upon a new dynasty. Now widely recognised for its extensive wine list from the region's vineyards and the pub's subsequent support of its local community, the Avoca proudly wears a stream of accolades for its wines, hospitality and its food. If you're not a wine person, there's also a huge range of local, regional and hard-to-find imported brews  — and by no means is the food here an afterthought. Working closely with a wealth of local farmers and growers, the Avoca champions the region's produce while its kitchen garden also supplies several of the herbs and vegetables that make their way onto your plate. There are plenty of traditional food options but, for the adventurous eaters out there, it's not uncommon to see hares, eels, kidneys or even brains highlighted on the menu.
After your feed, take that well-lined stomach on a cellar door tour of the region's wineries, including Blue Pyrenees Estate, Taltarni, Mount Avoca and more.
115 High St, Avoca

For more wintry places, spaces and events in regional Victoria, visit Your Happy Space.
Top image: Avoca Hotel, Miranda Stokkel.
Published on June 12, 2019 by Hudson Brown