Above Board
Nab one of just 12 seats at this hidden, minimalist cocktail haunt — and prepare for some world-class drinking.
Opened in 2016, this tiny bar hidden one floor above Smith Street (atop Beermash) positioned itself among the city's cocktail-slinging elite right from the get-go. The brainchild of veteran bartender Hayden Scott Lambert, Above Board has scooped numerous awards and accolades in the years since its launch, including ranking 44th in the World's 50 Best Bars list for 2021.
But while the bar's offering is making huge waves, the space itself is pint-sized, with just 16 seats ringing the impressive American walnut bar at its heart and little more beyond that. It's sleek and minimalist without losing any of its cosy charms, the considered backlighting drawing you in as you sip. Oh, and you'll quickly notice there's no back bar cluttered with bottles to steal your attention.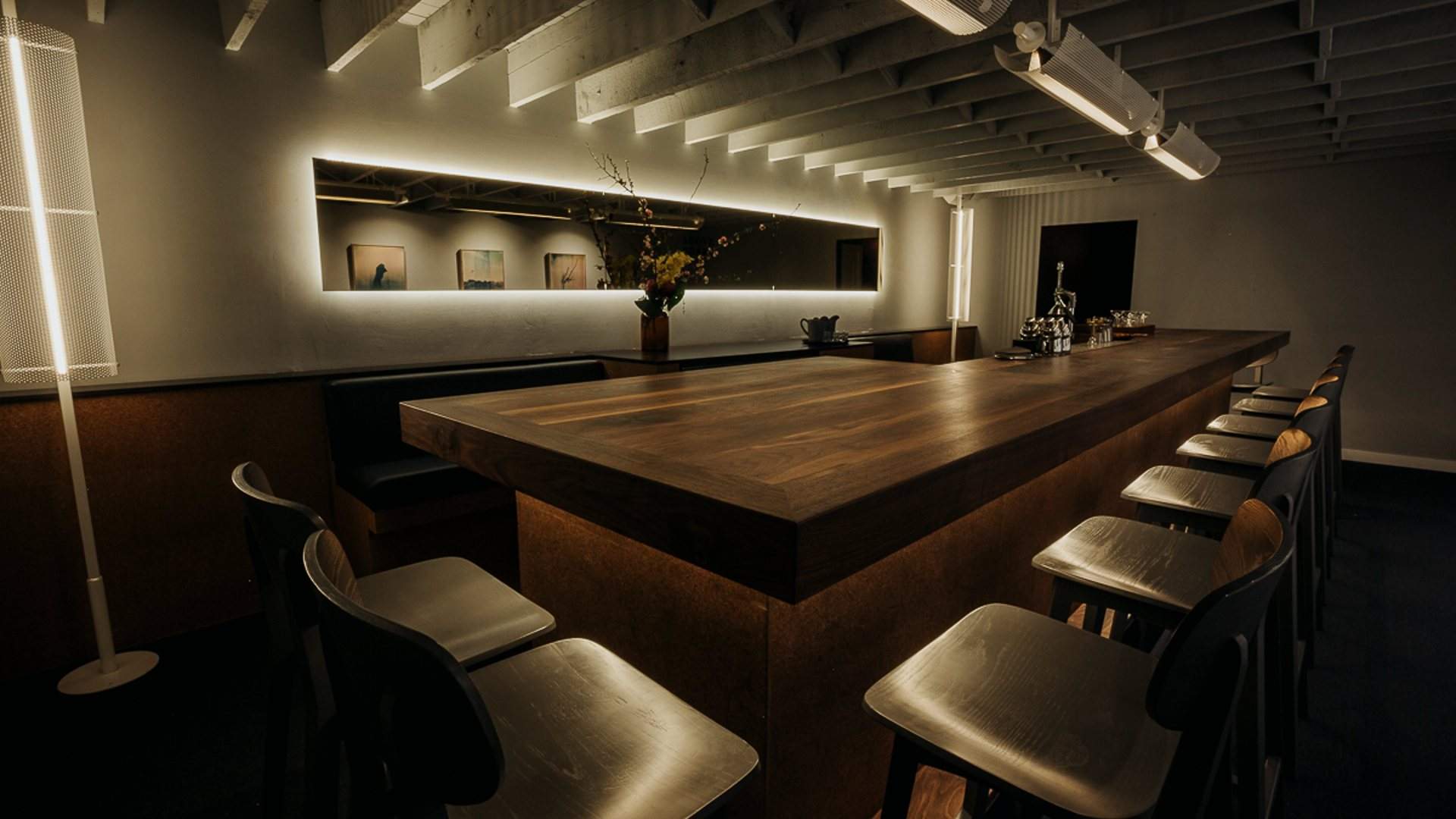 Lambert is the mind behind the stellar drinks list and it's often him on the tools here, bringing those concoctions to life, using his cocktail smarts to match palates with particular pours, and setting the tone with top-notch banter.
The drinks menu is an oft-changing one, but always replete with gold thanks to Lambert's creative flair and knack for balance. Opt for a beautifully executed classic, or dive right into the signature sips — either way, prepare to be impressed.