DESIGN & STYLE
Where To Shop Like a Local in and Around Brighton
These great bayside businesses are well worth a look in.
WHERE TO SHOP LIKE A LOCAL IN AND AROUND BRIGHTON
in partnership with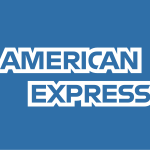 These great bayside businesses are well worth a look in.
When you think of Brighton, you probably think of beach boxes, sunbathing and ice cream sangas, but this seaside suburb is so much more than just a summertime destination. Located alongside the beautiful bay in Melbourne's southeast, Brighton is a haven of local stores offering some of the city's best wares. Regardless of the season, there's always something to do.
We've teamed up with American Express to encourage you to shop small and support local businesses. Below, you'll find ten shops and eateries that are helping make Brighton great. As a bonus, all of these businesses accept your American Express Card, so no need to worry about keeping coins in your boardshorts.
9

Bungalow Trading Co. has been providing locals with the freshest mix of interesting fashion, gifts and homewares since 2013. Created by Brightonian Anna Chrisholm, the store has a tangible sense of community; you'll definitely feel the shopping local vibe here. Bungalow is largely inspired by Anna's travels, interior styling work, decoration studies and past experience in retail. The store brings together a curated range of original artworks, home decor and fashion from both emerging and highly-regarded brands.

8

Top Titles is an independent bookstore stocking a comprehensive selection of books across a range of genres. Whether you're looking for a particular title or simply enjoy a bookstore browse (no judgement), the team at Top Titles are passionate about helping customers find the right book. Owners Nicole and Jean-Eric Menard love books. Their passion for reading, talking about books and helping others find the perfect read led to the creation of their humble premises. The store is truly part of the local community with many customers having been regulars since their school days. With an ever-fresh stock of new, old and just plain quirky titles, you're bound to find a book you can't put down.

7

Located on the corner of bustling Bay and St Andrews streets is Brighton's 'heart of fine wine and craft beer'. Brighton Bay Cellars is a small bottle shop with a big heart. Offering a great selection of craft beers, local spirits and unusual wines, Brighton Bay Cellars is well known as one of the best in the area. Indecisive shoppers can have a chat to the friendly staff — their expert knowledge means they'll find the perfect bottle for you in no time. Whether it's for a special occasion, a quiet night in or you simply want to check out the selection, Brighton Bay Cellars has you sorted.

6

Just a couple of streets back from Hampton beach is where you'll find Frankie + Coco Lifestyle — a boutique committed to making life more beautiful. Frankie + Coco stocks a range of homewares including furniture, decor, kitchenware, wall prints, body products and fragrances. The store is best described as coastal and eclectic; you'll find Australian-themed planters shaped as wombats, Frida Kahlo-inspired tableware, and brass hooks featuring flamingos and pineapples. If you're overwhelmed by the sheer number of options, Frankie + Coco offers a styling service to help you bring your home to life. Across the road, Frankie + Coco Fashion caters to men, women and children.

5

If you're exploring Brighton and find yourself in need of a stunning floral arrangement (it happens), Pash Flowers and Homewares has you covered. The team behind this local store sources only the best seasonal flora to create arrangements that celebrate the natural beauty of flowers. In addition to the potted plants, flowers and wild branches, Pash also offers a selection of gifts, including ceramics, candles, lotions, soaps and knitted toys. Simply entering this store will elicit a feeling of happiness — how good do flowers smell? — and the best part is you get to take some of it home with you.

4

Brighton's Hamish & Grace is a whimsical store that sits slightly aside from the mainstream shopping strip. Australian designers are at the forefront, and you'll find Elk the Label printed jumpsuits, mermaid wall art, and peace sign vases by Byron-based brand Jones & Co, plus kids' knitted blankets from Melbourne's own Halcyon Nights. Boasting designer labels alongside handcrafted treasures, Hamish & Grace likes to ensure each item tells a story.

3

A Melbourne institution, Hoss is that one store that'll make you feel like a local. Founder Teresa Troy started Hoss in St Kilda in the 1990s on the principles of femininity, individuality and confidence. She later expanded into the upmarket suburbs of Brighton and South Yarra. Specialising in easy-to-wear, elegant dresses, silk blouses, knitwear and accessories, Hoss creates classic and timeless pieces that support the wearer. Largely made in Melbourne, Hoss's pieces champion the notion of quality over quantity, rejecting fast fashion.

2

Conveniently located next to Gardenvale train station, Think Blooms offers freshly cut flowers, indoor plants and impressive floral arrangements. The store is owned and operated by founder Emily, who's had an interest in floristry from a young age. Her passion shows in the Brighton store where she produces floral arrangements for weddings, corporate events and small-scale personal gifts.

In addition to seriously beautiful flower arrangements (check it out on Instagram), Think Blooms sells a variety of floral-inspired artwork and general giftware.

1

Remember how good it felt to run around barefoot as a kid? The team at Sole Mechanics want to give you back that feeling by helping you reinstate natural movement, starting from the soles of the feet. Offering an extensive range of natural movement shoes (which basically feels like you're wearing nothing at all), the brand aims to help customers naturally increase lower limb strength, improve posture and increase efficiency and performance.

You will have heard the phrase 'move it or lose it', but the talented bunch behind Sole Mechanics knows it isn't always that easy. That's why they stock a wide range of natural motion footwear to help your body get back on track.