DESIGN & STYLE
Where to Shop Like a Local In and Around Camberwell
Pop your head into these great small businesses for great gifts, perfumes and boutiques wines.
WHERE TO SHOP LIKE A LOCAL IN AND AROUND CAMBERWELL
in partnership with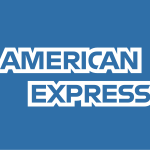 Pop your head into these great small businesses for great gifts, perfumes and boutiques wines.
The heritage shops of Camberwell and its surrounding areas might make it seem like you're stepping into the past, but hidden among the businesses that have stood the test of time are a selection of shops that showcase the emerging modern side of things. While there are still plenty of places to pick up some venerable antiques, nowadays you'll also come across a wealth of small businesses that offer the latest in fashion, cycling goods and homewares that'll add some modern flair to your home.
With a wonderful array of independent stores making up the hotspots of Maling and Burke roads, we've come together with American Express to bring you a selection of local traders that makes it abundantly clear why you should always strive to shop small. These 10 businesses — which will all accept your American Express Card — demonstrate exactly why Camberwell remains such an alluring part of town.
10

Finding the ideal gift is always a challenging task, but when you're on the lookout for some gastronomic delights to give away, it's likely that Indulge Canterbury has just what you need. As masters of the humble hamper, these aren't your everyday selections of odds and ends, rather baskets full of tantalising treats that everyone would be grateful to receive. The store is located at the centre of Maling Road and has a walk-in cheese vault so you can explore the expansive collection. Meanwhile, there's also a thoughtful selection of fine food and wine that's great for any occasion.

Image: Tracey Ah-kee.

9

For brunch or an afternoon date, artisan chocolate and coffee at Xocolatl is bound to make your day special. With stores in Kew East, Toorak and Canterbury, the latter's location on Maling Road goes perfectly alongside the elegantly presented food and drinks available. Unsurprisingly, chocolate is the headline product at Xocolatl, with the family-run business celebrated for its delicious assortment of decadent creations that'll undoubtedly impress even the most discerning of sweet-tooths. Grab yourself a piece of cake and one of the cafe's prized hot chocolates, you won't regret it.

Image: Tracey Ah-kee.

8

Regarded as one of Camberwell's longest-running shops, Sainsburys Books has been a constant presence in the area for the last 30 years. While owner John Sainsbury originally set up shop at the famous Camberwell Market so that he could sell on some books from his sprawling collection, he soon realised that his passion for all things paperback would better serve fellow readers if he opened up his own shopfront. While Sainsbury has a keen eye for secondhand books that span art, design, photography and history, the latest novels creating a buzz among voracious readers are also available.

Image: Lee Riches.

7

Set within the very heart of Camberwell, close to the suburb's iconic junction, one music store has built a stellar reputation over the last 50 years. That would be Music Junction, a specialist in all things instruments and the go-to store for much of Melbourne's music royalty over the previous decades. It doesn't matter whether you're an experienced muso or just looking to learn a new skill, inside you'll find a massive variety of musical instruments and equipment that spans guitars, pianos, percussion and more. Meanwhile, the in-store repair service is on-hand to give your instruments a tune-up if you decide to give something you already own a much-needed dust-off.

Image: Tracey Ahkee.

6

There's a lot to explore around Canterbury, but visitors to Maling Road who love fashion and homewares can't forget to check out Coco & Chloe. Named after the owner and her sisters' puppies — who also happen to be siblings — the selection of products tend to be just as cute. Across clothing, accessories and an eclectic range of homewares, basically everything available is bursting with colour. From stylish portable speakers to planners, perfume and winter wear, Coco & Chloe truly embodies the timeless appeal of Maling Road.

5

For lovers of fine fragrances, Peony Melbourne has been providing things that smell great for 15 years. Peony founder Jill Timms has an incredible nose for helping customers discover the ideal perfume or skincare product that matches exactly what they're looking for. In addition, the store stocks a large selection of home fragrances, so you can surround yourself with incredible aromas all the time. Featured brands range from the popular to the exclusive, including Ormonde Jayne, Eight & Bob and Urban Apothecary.

Image: Tracey Ahkee.

4

Independent bottle shops are the heart and soul of fine liquor, as you'll often come across small-run wine and craft beer that you'll be hard-pressed to find anywhere else. For the last 40 years, Camberwell South Cellars has played an important role in showcasing the best beverages from around Victoria and Australia, as the store has become renowned for championing lesser-known wine estates and regions that produce some spectacular vino. Head inside and you'll be presented with a huge collection of wines from the Yarra Valley, the Barossa and beyond. There are also some unconventional spirits such as Four Pillars Bloody Shiraz Gin and Japanese Roku Gin. Visit one of its regular free tasting sessions and stock up on a few local bottles of red.

Image: Tracey Ahkee.

3

If you're on the hunt for a gift that's truly unique, there's a good chance you'll find it at Pepperberry. Describing itself as "hunters and collectors" of beautiful objects that range from homewares to eccentric fashion and children's products, the store has proved popular since opening just around the corner from Maling Road in 2007. Focusing on well-designed products that are also affordable, this charming little store is overflowing with items that'll be the ultimate gift for friends or family — or a treat to keep for yourself.

2

From contemporary furniture and wall art to jewellery and modern decor, Ashburton's Kiss With Style is a one-stop shop for adding a tasteful touch to your home. The store is laid out as one big showroom, so when you pay it a visit you'll be able to explore how all the products mix and match, and imagine how they'll look within your own setting. Combining the best of design and functionality while still encouraging affordability, Kiss With Style is perfect for when you need to add a luxurious element to freshen up your space.

1

It's no secret that high-level cycling attracts some pretty serious devotees, but when you come across the Bike Gallery just off Burke Road, you'll be made to feel at home with some fantastic coffee and a laidback attitude. Opened in November 2010, the shop is no slouch when it comes to high-end bicycles, stocking acclaimed cycling brands such as Pinarello, Cervelo and S-Works, and also clothing and accessories by the likes of Rapha, Pedla and Melbourne's own MAAP. With a dedicated cafe, workshop and regular shop rides, Bike Gallery is a place that most cycling fanatics can only dream of.