Eight Ways to Explore the Spectacular Green Outback in Tropical North Queensland
Prepare for that dusty, red image of the outback to be painted green in Tropical North Queensland.
EIGHT WAYS TO EXPLORE THE SPECTACULAR GREEN OUTBACK IN TROPICAL NORTH QUEENSLAND
in partnership with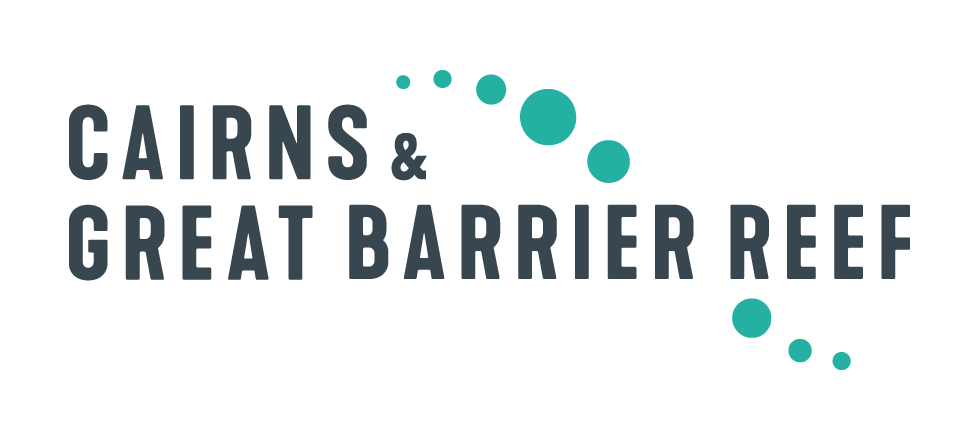 Prepare for that dusty, red image of the outback to be painted green in Tropical North Queensland.
When it comes to dazzling scenery, Tropical North Queensland is a technicolour dreamscape. Lakes are emerald green, and billabongs are turquoise blue, while the nearby rainforest canopies are dotted with brightly coloured birds and butterflies. Up north, the warm summer rains give way to heavenly autumn vegetation, with a dizzying array of tropical plants unfurling.
The idea that the outback can only be beige and dusty is simply untrue in the tropics. So, read on to discover our picks for you to enjoy the bright green autumn scenes in the Tropical North Queensland outback this year. 
8

Underneath the Chillagoe-Mungana Caves National Park lies a labyrinth of more than 600 caves that was once an ancient coral reef. This impressive subterranean system dates back hundreds of millions of years, with slow drips of water creating stalactites, stalagmites and flowstones — and it's located approximately a three-hour-drive west of Cairns.

The three caves that are accessible via guided tour are the Royal Arch, Trezkinn and Donna, each with their own distinctive geological features. Ranger tours run daily (except Christmas Day), with local experts guiding visitors through each of the three caves for an hour. The tours include breaks between the caves, allowing time to enjoy a classic pub lunch at the nearby outback hotel. You can also explore First Nations rock art sites, go on bush walks, visit the remarkable Balancing Rock, take a dip at Chillagoe Weir and enjoy a sunset picnic at the historic smelters.

7

Just a couple of hours drive west of Cobbold Gorge, in the heart of Ewamian Country, you will find the First Nations-owned Talaroo Hot Springs. The hot springs formed over millions of years and the Ewamian people believed in the healing powers of these emerald waters which form the focus of many Dreamtime stories.

The underground water is 68 degrees celsius when it enters the pools, cooling as it flows across the rippled travertine terraces. And although you can't enter these natural hot springs, the site features four private soaking pools with water from the springs which can be accessed via a timber boardwalk on a First Nations-led tour. Purpose-built just last year, Talaroo's outback caravan park and campground features powered and unpowered sites, a camp kitchen and a glowing fire pit. Future plans include the addition of five eco-friendly glamping tents for the ultimate in outback luxury.

6

Located a 3.5-hour drive inland from Cairns, the Undara Experience is billed as a truly incredible way to experience the Gulf Savannah. Many visitors are drawn here to explore the mind-blowing 160-kilometre lava tubes which are some of the longest in the world — but there's a whole lot more discover while you're in this part of the world.

Start your day with breakfast in the bush with billy tea and cheeky kookaburras for company. Then, take a bush walk around the edge of a volcanic crater at Kalkani Crater and finish the day with a sunset wildlife tour complete with cheese and sparkling wine. Consider yourself a night owl? You can stay up late with your fellow travellers and enjoy yarns by the campfire. 

Accommodation options range from huts and tents to restored railway carriage lodgings and homesteads. The grounds also feature a billabong-style swimming pool, plus a licensed bistro and cafe. The Undara Experience also hosts the Undara Outback Rock and Blues Festival annually, with more than 12 hours of live music over the ANZAC Day long weekend.

5

The ancient landscape of Cobbold Gorge almost seems otherworldly, with clear water cutting through the glowing orange sandstone formations. The gorge measures 30 metres wide, with sheer walls that appear to stretch endlessly above.

Cobbold Gorge Village accommodation includes huts, suites and motel rooms, alongside camping and caravan sites. Guests can enjoy aqua golf, mountain biking and stand-up paddleboarding. Or, if you feel like splurging, book a scenic helicopter flight with wine and cheese to see the sights from above. The grounds also include an infinity pool, swim-up bar and fully licensed bistro.

4

This five-day, four-night outback expedition leaves from Cairns each Monday with guests returning on Friday afternoons with a palpable sense of peace. You can get there via a 4.5-hour drive from Cairns, with the option to splash on a helicopter ride if you feel like taking the express option.

Aside from the optional flights, the Kinrara Expedition is all-inclusive with an impressive selection of tours and activities on the itinerary. Guests stay in safari-style tents with comfortable queen-sized beds and private timber balconies. The homestead sits on the edge of a sparkling volcanic lake which is home to more than 200 bird species. The O'Brien family have lived on this property for five generations and operate in partnership with the Traditional Custodians of the land — the Gugu Badhun people. 

 

3

If you are planning on exploring the Atherton Tablelands while in Tropical North Queensland, it's worth heading a little further afield to visit nearby Innot Hot Springs. Unlike the modern facilities framing other geothermal pools in the region, Innot Hot Springs is more rustic and untouched.

There was once a time where the water was bottled at the Innot Cordial Factory in Townsville and sent to Europe as a natural health remedy. These days, the springs are a little more shallow and sandy, with visitors scooping out deeper holes to sink themselves into. The charming Hot Springs Hotel has lots of character, with cold beer and classic pub meals on offer. Tip: make sure you wear thongs or shoes when walking to the pools as the sand can be very hot.

2

Located in Burketown, Yagurli Tours is a First Nations-owned and operated tour company. With local Gangalidda and Garawa guides, these experiences offer a unique opportunity to learn about Tropical North Queensland from the Traditional Custodians of the land.

Yagurli Tours offer five different immersive adventures, like Yaliya's Stories (Stargazing) on Australia's largest salt pans and the Gambumanda Sunset Cruise with dinner and drinks. Also on offer is the Marrija 4WD Cultural Tour and Aloft Hot Air Balloon flights showcasing the Albert River, salts pans and the Arafura Sea in the Gulf of Carpentaria. 

1

Way out west is where you'll find Boodjamulla (Lawn Hill) National Park. This lush green outback oasis is nestled near the Queensland and Northern Territory border. It's recommended you hire a 4WD to properly explore the park.

There are several walking trails along the Lawn Hill Gorge, and intrepid travellers are rewarded with deep blue billabongs hidden among the bright red sandstone. Further into the park lies the Riversleigh World Heritage Site, containing fossils dating back 15 to 25 million years, including the long-extinct 'marsupial lion'. The site is so impressive that it even sparked the attention of Sir David Attenborough in recent years. Pretty remarkable stuff.

 
Ready to extend your summer in Tropical North Queensland green outback? For more information, visit the website.
Images: Tourism Tropical North Queensland.
Concrete Playground Trips
Book unique getaways and adventures dreamed up by our editors