DESIGN & STYLE
Where to Shop Like a Local In and Around Elwood
Some of the best bits of bayside can be found in this little pocket — from timeless gifts, organic homewares, local groceries and unique fashion.
WHERE TO SHOP LIKE A LOCAL IN AND AROUND ELWOOD
in partnership with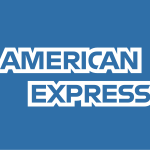 Some of the best bits of bayside can be found in this little pocket — from timeless gifts, organic homewares, local groceries and unique fashion.
Nestled between the business of St Kilda and the big houses of Brighton, Elwood locals enjoy the best of the bayside lifestyle — that is, a seemingly endless coastline, parks, walking trails and a village vibe without being too far from the city. Plus, the area boasts a number of quaint shopping and cafe strips both in Elwood itself and in neighbouring Ripponlea and Elsternwick.
We've teamed up with American Express to encourage you to shop small and support local businesses. Below, you'll find nine shops and eateries that are helping make Elwood and its surrounds great. As a bonus, all of these businesses accept your American Express Card, so you can tap away and still get to the beach in time.
9

If you've been talking about cutting out plastics and minimising your waste impact for years, but buying a keep cup and saying no to straws is about as far as you've gotten, this local health food shop will take your crusade to the next level. Led by naturopath Catie Gett, The Staple Store is overflowing with healthy, organic and locally sourced bulk foods — nuts, grains, honey, lentils, mueslis and more — plus beauty products, all-natural cleaning supplies and a sustainably conscious collection of homewares. Find brands such as Ecostore, Lavanila, Orchard St, Shokuiku and Ochre by Staple. It goes without saying that this is a plastic bag-free zone, so don't forget your tupperware, jars and cloth bags.

8

Everyone should know where their local florist is. And if you're a bayside resident, Elwood Flowers is it. The expert team behind this cute Elwood shop (FKA The Leaf Florist) can put together gorgeous arrangements and installations for any occasion, or help you pick out a fresh, seasonal bunch for your dining table centrepiece. The store also sells a number of flower-adjacent products ideal for gifts and Treat Yourself Days, including indoor plants, terrariums, ceramics, vases, candles and indoor plant care products from the Plant Runner. It does have an easy online store and delivery service, but stopping to smell the roses is half the fun of it.

Image: Tracey Ah-kee.

7

You're likely going to want to touch everything in Muku and no one would blame you. This humble Ripponlea store stocks all kinds of natural products that look and feel lovely — think soft linen cushions and warm cashmere scarves. Since opening in 2008 with a focus on organic clothing and toys for babies and kids, the boutique expanded to cover women's fashion and homewares, taking over the space next door to create twin stores covering all ages. Where possible, the Muku team aims to champion fair trade and eco-friendly products, handmade by local artists, encouraging its customers to embrace a natural and organic lifestyle.

Image: Tracey Ah-kee.

6

It's a family affair at Ormond Road boutique Obdressed, where the team of a mother and her two daughters select every piece on the racks. Among fashion bearing the store's own label, customers will find staple pieces from Assembly Label, knitwear from Nikel and Sole, Rollie shoes, jewellery by Jolie & Deen and The Following, Sancia handbags, and skin and beauty products from Theseeke and Salt by Hendrix. The Obdressed team prides itself on presenting a carefully curated selection of local and international brands, and delivering friendly customer service to help everyone that walks through the door leave feeling great.

Image: Tracey Ah-kee.

5

When you think of crystal shops, you probably imagine a tiny, dark room decorated with purple velvet and cluttered with crystals, incense and fairy figurines — and it's probably the 90s and you're wearing a choker necklace. Delete that mental picture and step into Stoned Crystals, a light and airy space in Elsternwick that is worth a visit for its calming atmosphere alone. Whether you're a seasoned crystal enthusiast, a recent convert or just think they look pretty, Stoned Crystals offers a range of crystal decor, jewellery, self-care products, and raw and polished crystals. Plus, the store's knowledgeable staff host regular workshops to help you get the most out of your purchases.

4

A retail importer with more than 30 years experience, Peter Karas opened Mercantile Home with his wife Carolyn Hayes back in 2015. Showcasing a minimalist aesthetic, the store champions beautiful designs and quality products through a curated range from Australian designers and top European brands. You never really know what you'll find inside, from chic ceramics designed in Canberra by Brian Tunks of Bison Home, to silent, monochrome wall clocks from Huygens and cutting-edge Bavarian crystal glassware, courtesy of longstanding German designers Nachtmann. Don't worry if those labels sound a little fancy, Mercantile Home also stocks simpler gifts and knick-knacks, like beeswax wraps, quirky shopping bags, candles, reusable takeaway coffee cups and cute greeting cards made in South Australia by Emma Kate Co.

Image: Tracey Ah-kee.

3

This dedicated family business has been selling fashionable and stylish footwear to bayside women for more than 35 years. Step Ahead Shoes source and sell shoes from Italy and Spain — including family-run label Wonders, made in Elche, Spain — that are not only comfortable and practical to wear every day, but look damn good too. The passionate team are always happy to help you find your perfect fit and style, for those overwhelmed by the large range on offer in the Elsternwick store.

2

Since 2014, the staff behind Ripponlea boutique Camelia have been dedicated to providing customers with a luxury place to shop for the best brands from Australia and around the world. The team aims to deliver high quality customer service to help everyone who walks through the doors find their new favourite outfit. Pick up your dream dress by Alexandra Calafeteanu or Elliatt, and pair it with boots from United Nude, an Amber Sceats necklace, an Italian leather handbag by Dylan Kain and sunglasses from Gold Coast-based boutique label Vieux.

1

When it opened in May 2007 in the heart of Elwood village, The Leaf Store set out to help locals 'eat better and feel better'. This friendly neighbourhood grocer has all the weekly grocery essentials, seasonal produce, specialty items from local suppliers and a bunch of ready-to-eat meals that are actually healthy. With its own range of meal boxes and an online shop with home delivery service, Leaf is like a supermarket chain but better. Dips from Fresh Fodder (Orange, NSW), fresh lasagne and pizza bases from Coburg's Take Me Home, Ridiculously Delicious Peanut Butter made from nuts grown in Queensland, Melbourne Hot Sauce, Bramble and Hedge Confectionary, Schulz Organic Dairy — these are just some of the products and labels you'll find on the shelves of The Leaf Store.