Five Conveniently Located Cafes That Also Serve a Quality Cup of Joe
A good coffee spot should have two things: a top-notch brew and a convenient location.
FIVE CONVENIENTLY LOCATED CAFES THAT ALSO SERVE A QUALITY CUP OF JOE
in partnership with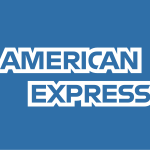 A good coffee spot should have two things: a top-notch brew and a convenient location.
Melbourne's coffee addiction has long been established. It's so pervasive that there are now 'Melbourne-themed' cafes all over the world are serving up specialty coffee with a slice of Australian culture to boot. From Amsterdam to Split to Shanghai to New York, you simply can't escape it. But while these cities might have only a few cafes dedicated to a quality cup of joe, Melbourne has hundreds — it's the art of sorting through them all to find the perfect place for you that can prove difficult, particularly since everyone has different ideas about what makes for a great cafe.
However, if there's one thing people can agree on it's that a good coffee spot should have two things: a top-notch brew and an easy-to-reach location. To aid you in your search, we've teamed up with Shop Small supporters American Express to put together a list of our five favourite local Melbourne cafes that consistently provide both quality caffeine and convenience. Plus, in a total win/win, these spots let you pay for your coffee with your American Express Card and reap the sweet rewards of being a Card Member — all while supporting local business. Save them to your Google Maps so you can easily hit them up on the go.
5

If exceptional lattes are all you want in life, Assembly almost certainly ranks as one of the best places to be in Melbourne. But if it's pour-over, Aeropresses and filter coffee that makes you tick, well, you've reached heaven on earth. Inside the pastel pink walls of this simple light-filled Carlton set up, patrons are encouraged to get familiar with different filter coffees from all over the world — try the nutty drop from Anderacha, Ethiopia — or to explore the unique flavours of single estate espressos (no blends allowed). You can even enjoy a perfectly steamed gui fei tea from Taiwan, not to mention the other varieties from China and Japan.

No matter what you decide to drink, it's safe to say that it'll be brewed perfectly. Grab a takeaway on your way to Melbourne Uni, or if you're running some errands around Lygon Street.

4

When it comes to Collingwood, it seems like every alleyway you happen to walk down has a cafe somewhere along it. There are plenty of opinions about which one is the best, but no discussion ends without Proud Mary being mentioned at least once. The cavernous space has an industrial vibe that reflects the area it resides in, although the exposed brick walls and light wood tables inject just the right amount of warmth and welcome to entice any hesitant newcomers through the doors.

But it's the house blends roasted just around the corner and the knowledgeable baristas who are always willing to chat about the latest filter roast from Kenya or Colombia that make Proud Mary a local go-to. This place runs like clockwork, so you can pop in for a quick espresso or a takeaway on your way to the Smith Street tram, even if you're in a hurry.

3

Situated just across the street from the Sun Theatre, The Cornershop in Yarraville is something of an institution in the west. Lively staff, vintage tables and a pastel green counter with a wooden top greet you when you walk in, and a menu filled with mouthwatering standouts like the zesty coconut dahl with poached eggs and the moreish bacon and egg butty with HP sauce makes it difficult to choose what to eat.

Local roasters Profile provides the coffee, which is served with milk from Fitzroy's Saint David Dairy. It tastes just that little bit better when sipped on a sunny day in The Cornershop courtyard.

2

There's something quintessentially southside about Tom Dick and Harry — and it's not just its convenient location right near South Yarra Station and Chapel Street. Maybe it's the takeaway window supplying Italian coffee and homemade biscotti to busy workers from neighbouring offices, or perhaps it's the health-conscious salad bar offering made-to-order dishes with anything from roasted cauliflower and mint to soba noodles with heirloom tomatoes. Either way, if you live or work nearby it's hard not to find yourself their everyday.

If the cheerful crowd of regulars is anything to go by, you're not alone. Weekends are a little more relaxed, with chef Anna Letho's build-your-own breakfasts proving the ultimate draw for those that simply can't resist a few extras.

1

A light pink counter, mint green seats and a clear obsession with 80s decor are the first things you'll notice about Vacation when you walk inside. The small but fun space packs a punch, but the coffee — roasted by the cafe's team at Melbourne coffee roasting incubator Bureaux Collective — does as well. Although, it'd be surprising if the brews weren't top-notch seeing as how owner-brother duo Kael and Matt Sahely are no strangers to successful cafe ventures — together they've founded Touchwood, Pillar of Salt and Barry.

This spot is perfect for an on-the-go coffee in the CBD — it's located right next to the tram stop on the corner of Flinders and Exhibition streets, and is a quick stroll from Fed Square, Flinders Street Station and Swanston Street.
Love where you live and support the spots that make Melbourne so great. Discover more local businesses and more ways to shop small here, thanks to American Express.