Where to Shop Like a Local In and Around Hawthorn and Kew
We've scoured Melbourne's east for the best boutiques, bookshops and fried chicken joints.
WHERE TO SHOP LIKE A LOCAL IN AND AROUND HAWTHORN AND KEW
in partnership with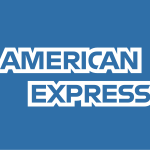 We've scoured Melbourne's east for the best boutiques, bookshops and fried chicken joints.
It's been just over ten years since the streets of Hawthorn and Kew started slowly but surely transforming from quiet suburbs to trendy neighbourhoods complete with specialty cafes, independent homewares stores, and cool fashion boutiques. The two areas share a border and it's impossible to mention the growth of one without citing the development of the other — particularly as both boast an abundance of local owned shops and businesses that deserve your attention.
To help you navigate these gems in Melbourne's east, we've teamed up with American Express and curated a go-to guide for the best small businesses in both Kew and Hawthorn. Discover a thrilling page-turner for your summer break, find the perfectly kitsch gift for your bestie, or get comfy in your favourite new local cafe, all with a tap of your American Express Card.
9

Bound by a lighthearted mandate to "find beautiful things that make people smile", the Woodsfolk store in Hawthorn is just as charming as it sounds. Colourful vintage suitcases, lush plants, and a wide variety of local and international homewares are artfully strewn throughout the shop. The front half of the store serves as a traditional retail space, while the back half is set up like the kitsch bedroom of your dreams, complete with bright yellow school lockers. While the interior may look chaotically eclectic, there's definitely a method to the madness — from rustic but chic wooden stools by Rokha to Woodsfolk's own trendy neoprene bags, there's something for everyone.

Image: Tracey Ah-kee.

8

Launched by former medic Wade Nicholson-Doyle, Hello Sailor cafe in Hawthorn is a nod not only to Wade's time in the Australian navy, but also his grandfather William "Paddy" Doyle, an Irish sailor in the Royal Navy who jumped ship in 1942 to start a new life in Australia. While the name may evoke whimsy, the cafe space is soft and refined, with organic colours combined with wood accents and plants to create an intimate but relaxing atmosphere. Although, it's not just the aesthetics that are good. Using produce sourced from local Victorian suppliers, the menu has all the delicious breakfast staples you'd expect from Melbourne's best cafes, like french toast with mascarpone or perfectly poached eggs, plus Seven Seeds coffee.

Image: Tracey Ah-kee.

7

Filled to the brim with vibrant knick knacks, Homing Instincts is all about unique design and celebrating the strange — offering everything from eco-friendly reusable shopping bags and Frank Green cups, to the hilarious Blue Q sock range, planters and vases, and greeting cards designed by local artists. Of course, it helps that owner Jennie Lane is no stranger to retail. Having spent 30 years in the industry, Jennie knows what people want and her experience shows through the quality of the items displayed on Homing Instinct's shelves.

6

Ben and Emma Bangay spent two years restoring the space that is now Flatiron Side Door, creating a wine bar you'd be happy to live in. With the help of Ben's background in design and architecture, the pair wanted to create the kind of place you'd feel unusually comfortable in — you know, the same kind of familiarity you feel when bypassing your best mates front door and coming in unannounced through the back or side entrance. And they certainly succeeded, with the magnolia-lined wine garden, hand-carved wood furniture and artwork-covered walls making Flatiron Side Door the kind of bar you could easily lose an afternoon in. Of course, the best part is the wine list, which offers a mix of international flavours and homegrown drops like Mac Forbes' riesling.

Image: Mandy Couzens.

5

Tim's Bookshop in Kew has been in business for nearly 40 years. The family-owned store is practically a cultural institution in Melbourne's east, particularly for literature lovers who still enjoy turning the pages of a physical book. Whether you're after a heart-stopping crime thriller by the likes of Michael Connelly or an award-winning page turner from Vicki Laveau-Harvie, you'll have no trouble finding something to capture your heart and mind amid the store's shelves. Although, if you do need a little help the staff are always keen to lend a hand. Children's books are a specialty at Tim's, so it's perfect if you need something for the little readers in your life.

Image: Tracey Ah-kee.

4

Launched in 2010, Blackbird and Fox is not your average homewares and gift shop. Independent owner Kate's experience in both creative arts and museum studies ensures that the space is always filled with top-tier locally sourced products. Some of our favourite bits and pieces include bright art prints from Printspace, handmade and candy-inspired bracelets by Lauren Hinkley, and Angus & Celeste's elegant vases and vessels inspired by the flora and fauna of the Dandenong Ranges. The store's range is always changing, so there's something new to be found with every visit.

Image: Tracey Ah-kee.

3

If you're looking to change up your style through your hair, this is your place. Whether it's a transformative bob cut or the perfect summer blonde, the hairdressers and stylists at Plumage in Kew are known for their almost telepathic abilities to give their customers exactly what they want. Plus, they're big fans of the environment and know that they have to do their best to protect it — which is exactly why all the salon's products are sourced based on three key factors: ethical practices, natural ingredients and sustainability.

Image: Tracey Ah-kee.

2

In Korean, gami loosely translates to "beautiful taste" and this popular chicken and beer joint certainly embodies that sentiment. The casual eatery in Hawthorn is known for making some pretty epic fried chicken. All you need to do is agree on bones or no bones, and whether you want it served up in its OG crunchy format, or coated in one of three sauces – sweet chilli, soy garlic or spicy. You can also get amongst some traditional Korean side dishes like kimchi  or the dangerously moreish tteok-bokki (stir-fried rice cakes covered in chilli sauce). Beer is obviously the other big player and it's available in glasses just bigger than a pot, a jug or a large oak barrel.

1

Set in the heart of Hawthorn, Lulo Bar & Grill is quietly one of Melbourne's best late-night dining spots. Chef Matt Waldron named the space for his Colombian-born wife Michelle (Lulo is Colombian slang for an attractive woman) and the menu also reflects his love. South American flavours feature in all of the large and small share plates, with notable highlights including the melt-in-your-mouth ceviche and the crispy skin pork belly with mushroom ponzu, guava and hibiscus — although we're also pretty partial to the sweet and salty Colombian churros filled with quince jam and dulce de leche being served up for dessert.