How to Eat Your Way Around the World Without Leaving Melbourne
From a Japanese izakaya in Fitzroy to Tex-Mex in Prahran, the city has cuisines from every corner of the globe.
HOW TO EAT YOUR WAY AROUND THE WORLD WITHOUT LEAVING MELBOURNE
in partnership with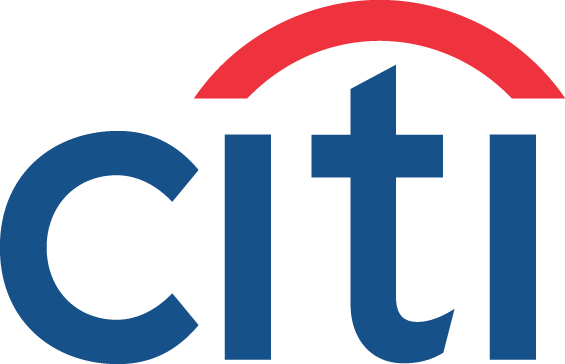 From a Japanese izakaya in Fitzroy to Tex-Mex in Prahran, the city has cuisines from every corner of the globe.
Travelling brings many joys — sightseeing, cultural experiences and new landscapes. But we'd argue the best part is sampling all the delicious local food. While eating your way around the continents may be the secret to inner happiness (nobody has ever been unhappy eating pasta in Sicily), sometimes jet-setting is not achievable, so you have to make do with the culinary offerings of your hometown. Luckily, Melbourne's got an international smorgasbord right in the city limits.
Japanese in Brunswick East, Middle Eastern in South Yarra and Tex-Mex in Prahran; you're spoilt for choice here and you don't even have to dig your passport out or try to wrangle a lift to Tullamarine. To make it easy, we've teamed up with Citi to give you some of the best international eats in town, so you can eat your way around the world. And, to sweeten the deal, if you pay with your Citi card at participating restaurants, you'll also receive a free bottle of wine thanks to the Citibank Dining Program. Now, we'd say that calls for a cheers or, you know, Na Zdorovye!
6

This Prahran bar is the place to go if you've always wanted to go to America but haven't ventured over the Pacific Ocean yet. Influenced by those SoCal vibes, Silverlake Social provides an authentic US taphouse feel. Named after LA's Silver Lake neighbourhood — famous for its multicultural music, bar and restaurant scene — the restaurant dishes out all sorts of hearty American fare from all over the country. Expect pretzels, fried chicken, Philly cheesesteaks and a healthy dose of Tex-Mex, as well as sweet cherry pie for dessert. And thanks to Citi, you can wash it all down with a complimentary French rose or a Victorian pinot gris, plus Silverlake Social has cocktails on tap and craft beers that'll round things off nicely, too.

Image: Hugh Davies.

5

Housed in a renovated office building, Yagiz is filled with communal tables and bright Turkish cushions with a tszujed-up menu to match. The food here is modern, unpretentious and refined, with the menu featuring the likes of hand-cut eriste (Turkish pasta) with walnut and black truffle, sardalya (sardine meatballs) with saffron yoghurt and the braised wagyu cheek with pearl barley and cokelek cheese. Feeling festive? Go all out and order the whole-roasted wild native bush lamb. It serves ten but does require you to order in advance. But being prepared for a good feed is never a bad idea. Crack the free wine from Citi (you can choose from the chardonnay or shiraz) and treat yourself to what you'd be eating at a wedding banquet in Istanbul, 'cause why not.

4

Small but mighty, Massi perfectly represents the tiny but tough island at the tip of Italy's boot. Holding tight to the traditional aspects of Sicily's cuisine, Massi creates simple, delicious food — no pretence, lots of meat, and no leftovers on your plate. fried zucchini flowers with lemon ricotta and pesto trapanese, squid ink spaghettini with octopus, crumbed veal cutlet with jerusalem artichoke puree — the list of must-tries goes on. Plus, pair it with a free bottle of pinot noir or pinot grigio and you'll feel like you've almost made it to the island just in time for dinner. Making the most of seasonal produce and the simplicity of just a few ingredients, Massi does as the Sicilians do: confidently, uniquely and deliciously.

3

Although a contemporary French bistro, Bistro Gitan takes influences from other surrounding European countries, in a kind of tribute to its namesake — the gypsy travellers of Europe. With Italian, Spanish and Mediterranean influences, the bistro boasts a relaxed, warm atmosphere, like you've somehow found your way into a French provincial eatery. Dishes are divided by size from petite to moyen to the main plat principal and feature the traditional, like escargot in garlic butter and steak tartare, and the unexpected, like Tasmanian bush pepperberries liver parfait and spiced cheese churros. But the mains offer a typically French, hefty serve of protein and veg. Equally hefty is the wine list — another way to see the world, this time through the bottom of your glass. Start with either the Tasmanian riesling or the more local Yarra Valley pinot, both available for free thanks to Citi.

2

Brunswick East's Lygon Street is peppered with a world of flavours including American-style burger joints, cheap Thai spots, plenty of Italian eateries and Japanese restaurant and sake bar Kumo Izakaya. The izakaya-style joint offers up cosy booths, traditional Japanese fare (think sushi and wagyu tataki) as well as more modern food options like the fried ramen gnocchi, plus a designated sake sommelier. With its two-level, slick fit-out and as much emphasis on liquor as on food, Kumo is a pretty good substitute for a Tokyo bar (but with a Melbourne spin, of course). Plus, thanks to Citi you can enjoy a complimentary bottle of Partisan by Jove tempranillo or McW Alternis vermentino to get you through a chilly Melbourne winter.

1

In Melbourne, southeast Asian food may be as common as late buses but Red Spice Road is a worthy one to bet on. Thai, Malay, Chinese and Vietnamese cuisines all come together here, so you can take that express tour of Asia by doing no more than booking a table and arriving hungry. Just know the kitchen's heavy on the chilli here so a crisp white wine is likely to pair nicely (like the free McW Alternis vermentino you'll get for free if you're a Citi cardholder). And if red is more your thing, there's also the McW Alternis tempranillo thanks to Citi. You're going to want to linger over the menu and pick a variety of small, medium and large plates to share — leaving room for the guava cheesecake with apple jelly, honeycomb, kalamansi fruit and plum meringue for dessert.
To get a free bottle of wine at your next meal, book at any one of Citi's participating restaurants, mention the offer at the time of booking and pay your bill with your Citi card.
Top image: Bistro Gitan.