DESIGN & STYLE
Where to Shop When You're Craving More Hygge in Your Home
Make your place a cosy hideaway with pastel homewares, comfy linens and unique art pieces from these design shops.
Where to Shop When You're Craving More Hygge in Your Home
Make your place a cosy hideaway with pastel homewares, comfy linens and unique art pieces from these design shops.
WHERE TO SHOP WHEN YOU'RE CRAVING MORE HYGGE IN YOUR HOME
in partnership with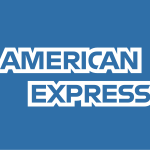 Make your place a cosy hideaway with pastel homewares, comfy linens and unique art pieces from these design shops.
As we launch into the frostier half of winter, there's no better time to embrace the Danish concept of hygge. This concept — pronounced hoo-gah — doesn't have a direct English translation but is all about creating a feeling of cosiness at home, and taking time to enjoy it. It's a rainy afternoon on the couch with a cup of tea; it's getting the lighting just right and reading under your favourite blanket; hell, it's even having a blissful micro nap in the middle of the day.
The Danes are some of the happiest people in the world — even in winter — which is even more reason to take a leaf out of their book. Luckily, Melbourne has plenty of shops that sell all the Scandinavian-inspired homewares and pieces you need to kit your room (or entire home) out like a cosier version of an IKEA showroom.
Here's a list of eight of them we've put together with American Express. And, even luckier, you can pay with your American Express Card at all of these shops and reap the sweet rewards of being a Card Member — all while supporting local business. Go forth and shop, and reap the cosy benefits later.
8

Part of feeling hygge is dressing the part, and Bungalow Trading Co. has got you covered in that department. The shop's selection of cable knit jumpers, coatigans (yes, they're a thing), flowing skirts and snuggly scarves are perfect for preparing for winter.

A visit to the Brighton store alone is enough to make you feel more sleek, but if you're looking to take things to the next level, you can organise an interior update of your home with owner and designer Anna Chisholm.

7

Ask any northsider where to go for cute homewares and chances are they'll direct you to The Rose Street Artists' Market. This mainstay Fitzroy event takes place every single Saturday and Sunday from 10am–4pm and is ideal if you're looking to source and commission handmade goods. Think bespoke furniture pieces, local artworks, custom jewellery and locally made clothing.

Based on similar markets in cities like London, New York and Berlin, The Rose Street Artists' Market is a great place to shop small and support the local community, while simultaneously filling your home with artisan wares. It's also just a lovely morning out.

6

If you're looking for a one-stop shop for luxury homewares, you need to explore Fenton & Fenton. This store has it all – from quirky monkey lamps (that surprisingly kind of work), to comfy armchairs, sheepskin rugs and beautiful side tables. That's as well as fine art pieces, bed linen and bird light holders. You name it, and Fenton & Fenton probably stocks the best version of it.

As such, things don't come cheap here. But even if you're not ready to shell out $1250 for a side table, it's still worth a visit for inspiration. The store is full of colour and pieces will have you ready to start a full home hygge makeover ASAP.

5

Nothing says hygge like a house full of lush indoor plants. Whether you need more succulents on your windowsill, a chain of hearts for that hanging pot that's been empty for months or a hefty philodendron to fill a corner, Mosey is the shop for you.

The Yarraville store offers everything you need to create a beautiful indoor garden, including watering equipment, plant food and, of course, a range of planters. Owners Jan and Robyn are highly knowledgeable and passionate about their work — so just ask for a hand if you get stuck. Also be sure to check out their earthenware face vases. Trust us.

4

The Vincent family is passionate about showcasing the best work from some of the world's most talented designers. From furniture and lighting, to homewares and clothing, Vincent Design champions quality and craftsmanship. Most recently, the fam has developed its own range, which includes a stunning timber dining table, among other beautifully crafted pieces.

If you're after a few smaller purchases to elicit a greater sense of hygge in your home, check out the shop's selection of artisan vases, pendant cord lamps and mosaic floor rugs. And, to continue on the hygge train and stay protected from the chilly Melbourne winter, Vincent Design also sell raincoats from Danish company Rains.

3

In what can only be described as an odd turn of events, Top3 was founded by Terri Winter after she saw a German cabaret show featuring featuring a woman, a walrus and a trapeze artist. As it happens, these three acts were the best in their field — and this inspired Winter to translate the 'top three' concept into retail store.

As it turned out, it was a huge success. Now with four stores around the country — two in Melbourne, one in Sydney and one in Canberra — Top3's mission is to offering customers the best products based entirely on their design merits. The store stocks well over 1000 different products — but only three in each category — across homewares, clothing and travel accessories. You're bound to find something you need and/or want here.

2

If you want to bring some Danish-inspired design into your home, look no further than Curious Grace. With Scandi furniture pieces from designers like Henrik Pederson, Jakob Berg and Normann Copenhagen, you're bound to find a chair, cushion or cup that'll bring more hygge to your home.

You'll obviously need to try before you buy, and the Clifton Hill showroom is the perfect place to sample all the cosy offerings. Spend the morning surrounded by soft throws and velvet fringed cushions before taking your new furniture home to continue your new life of hygge. Curious Grace also stocks a range of beautiful lamps, perfect to create a cosy ambience in your living room.

1

Simply walking into Mr Wares brings a sense of hygge. The Block Arcade store is filled with well-crafted homewares and accessories from Australia and across the globe (we're looking at you Denmark). This is the place to come when you're looking for something nice for your home, a gift for a friend or just something that's well-made and unique. Here, you can pick up everything from a designer towel to a leather notebook or a sleek backpack. The store values contemporary heirlooms over fast fashion, any piece from this city store is bound to enrich your everyday life in some way or another.

Image: Robert Blackburn/Visit Victoria. 
Love where you live and support the spots that make Melbourne so great. Discover more local businesses and more ways to shop small here, thanks to American Express.