Seven Melbourne Bars That'll Take Your Friday Night Drinks to the Next Level
Celebrate reaching the end of the working week in style.
SEVEN MELBOURNE BARS THAT'LL TAKE YOUR FRIDAY NIGHT DRINKS TO THE NEXT LEVEL
in partnership with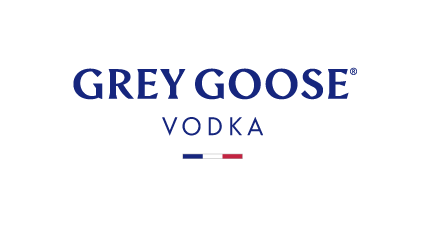 Celebrate reaching the end of the working week in style.
When the end of the week rolls around it's always worth a tiny celebration — heck even if there are 52 of them, you made it through another one! It's easy to fall back on going to the pub around the corner, or the closest bar to your office, but isn't it about time you did something a little different, and even a bit special? We've done the leg work for you and found seven great bars that will shake you a sublime cocktail, and add in something a little special. Round up your mates and pick one of these from a hat — we can guarantee they will take your Friday night drinks to another level of decadence, deliciousness and double taps.
Whether you've hit your targets at work, or been kicking goals at the gym, you deserve to treat yourself for the small wins and milestones. The world's finest French vodka, Grey Goose, celebrates its versatility and commitment to quality ingredients as it allows bartenders to create incredible cocktails that upgrade any summer occasion — starting with those Friday night drinks. Here's where we think you should go — and what you should order as your first, premium cocktail of the night.
7

Trinket dons the ubiquitous Flinders Lane uniform of a hidden entrance, complete with speakeasy feelings and quality food — and you'll be sipping away your troubles in no time. Head through another even more hidden cellar bar downstairs — accessed through a wardrobe — and it'll feel like you're in a low-key James Bond spin-off. Order stone-baked sourdough pizzas for the group and level up your drinks order by opting for The Perfectionist — watermelon, kaffir lime, vodka, lime and a sake watermelon ball. It'll get your evening off to a decadent start.

6

Bouvier Bar brings a little ritz to the north end of Lygon Street with its schmick black walls and dim lighting. Step inside the deceptively long space and you'll find a tapas menu (including duck liver parfait on lavoche, Spanish tinned sardines and house-made gnocchi) plus a wine list with plenty of options from Australia and abroad. Before you taste the vino, treat yourself to a fancy cocktail. The Thyme Bomb is a blend of vodka, St Germain elderflower liqueur, thyme syrup and lemon for $17.

5

Eau De Vie is one of those places that is a rite of passage for Melburnians. And it's a bar you'll want to take out-of-towners to in order to show off a little about our city's finest watering holes. It's classy, it's atmospheric, and you'll want to order a fancy cocktail. At this 1920s prohibition-inspired joint, play true to the time and go for a classic vodka martini, and let the knowledgeable bar staff guide you into what's best served with Grey Goose. If there's one thing they know, it's how to trim a drink in style.

4

We'd be remiss if we didn't mention the southside of things too. The South Yarra cocktail bar has a quirky library theme, elegant wood panelling and a happy hour from 5–9pm on Fridays. Bypass the half price beer and $5 house wines, instead make your first drink of the night one of the $12 house cocktails. Give the flaming Katuk's Passion a red hot go — vodka is married with passionfruit, apple guava and elderflower flavours.

3

Head up High Street into Northcote, where you'll find Kitty Somerset — perfect for a comforting and cosy environment. While the soft vinyl will soothe your Spotify-weary thumbs, have a bartender create a classic bloody mary to help you forget all about work (and get one whole dose of your veg in one glass). Kitty does a good traditional version but you can also add chilli sauce if you're really looking to go HAM.

2

Tried and tested, Campari House is an old faithful: the perfect size, and not as shiny as some other new kids on the block. Campari House also does a mean cocktail, and very good Italian staples. It's got two rooftop bars now (and five levels to explore), so pick a spot and start chatting to a bartender. Order a white russian (or any classic vodka cocktail you prefer) and ask for Grey Goose to elevate it.

1

The retro dazzler dive bar is a little bit disco, a little bit neon, and aaaall 70s. Found behind a glittering gold door, The Lame Duck has a games room, a lot of palm trees and a shrine to Cher. The party vibes are in full swing, so make sure you have the energy to keep dancing into the night with an espresso martini. Then dip your head into the working photo booth to get some memorable happy snaps.
Each Grey Goose bottle is distilled and bottled in France, and the high quality vodka has a 100 percent traceable production process, from crop to cork. Upgrade your Friday night by choosing the premium vodka in your classic cocktail.