DESIGN & STYLE
Where to Shop Like a Local In and Around Williamstown
This bayside suburb has the perfect mix of waterside eateries and boutique shops.
WHERE TO SHOP LIKE A LOCAL IN AND AROUND WILLIAMSTOWN
in partnership with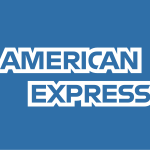 This bayside suburb has the perfect mix of waterside eateries and boutique shops.
Across the bay in Melbourne's first port settlement, you'll find a culture-rich suburb of restaurants, boutiques, bars and the best of a waterside lifestyle. Williamstown retains aesthetic cues from its gold rush history and past industrial days, with the multicultural influences of its surrounding suburbs and its proximity to the city adding to the pull of the town.
The constantly evolving suburb is also home to plenty of great local businesses. To help you navigate the shops and eateries, we've teamed up with American Express to bring you this handy guide to shopping small in Williamstown. Head to Melbourne's west for a day, afternoon or even just a cheeky hour of browsing — and make sure you're armed with your American Express Card, too, because you're sure to fall in love with several things.
9

Having opened in April 2018, Monstera Flowers may be a fairly new store to the western suburbs, but owner Giang Truong brings more than 15 years of floristry experience to the venture. Just down Ferguson Street from The Greenery, the store supplies Williamstown with fresh simple-cut bunches, hanging and indoor plants, succulents and terrariums, as well as big custom arrangements for all kinds of functions.

If you're one of the few Melburnians without a monstera in your indoor plant collection, be sure to pick up one of the store's signature beauties, which comes in its own stylish pot.

8

One of the best things about Williamstown is its bayside location, which you can make the most of with dinner on the water at Pier Farm. Think Italian-style pizza, fresh seafood and Mediterranean-inspired eats, all enjoyed with a serene view. There's a maritime feel to the restaurant and its new seven-metre bar, without the over-the-top nautical theme that was once common at waterfront venues.

Pier Farm even has 20 visitor berths for public mooring — meaning you can cruise right on in on your boat for dinner on the deck. Stand out bites include natural oysters with a raspberry vinaigrette, wagyu bresaola and woodfired pizza with San Daniele prosciutto and buffalo mozzarella.

7

Your regular cafe should offer three things: good coffee, good food and good vibes. Williamstown's Kodama Coffee has it all. Named for the Japanese tree spirits that keep nature balanced, Kodama keeps a balance of brews from Axil Coffee Roasters, plus labelled and bottled iced coffees to takeaway.

You'll also find a short but sweet food menu of vibrant dishes and a simple, relaxed cafe space complete with white walls, wooden furniture, hanging lighting and plenty of greenery. Try the huge, fluffy pancakes with syrup, fruit and meringue or the house-toasted granola served with a whole saffron poached pear. Come lunchtime, opt for the superfood salad of kale, quinoa, roasted corn, black turtle beans, beetroot hummus, avocado and toasted almonds, topped with cold smoked salmon and a poached egg.

6

In the heart of Williamstown is a store, larder and restaurant with a Mediterranean influence. The Greenery Store has a wide selection of stylish homewares, fashion and gifts, including ceramics from Toast and Honey Studio, Hoopla bags, Queensland skincare brand Saya and Ode jewellery handmade in Melbourne.

Once you've finished browsing, pop to the plant-adorned larder and restaurant next door, where you can have sweet corn fritters for breakfast (complete with tomato chilli jam and honey bacon), or enjoy slow-cooked duck and quince with potato dumplings or braised beef cheek and roast pumpkin for lunch. The space is available for private hire for dinner parties, too. Plus, there's coffee from Industry Beans, and a good selection of wine, beer and spirits from local producers, too.

5

Sebastian Beach Grill and Bar aims to have you forget you're in Melbourne's western suburbs, as it transports you to the waterside eateries of northern Spain. Whether or not that's possible, there's no denying there's something special about this location. Mere steps from the sand of Williamstown Beach, Sebastian's offers idyllic views from a stunning long standing hospitality building on the Esplanade. The menu of Basque-inspired pintxos and larger plates is centred around the use of a big custom-made grill and smoker. Bring friends so you can get a bite of everything, from duck rillettes, barbecued eggplant and roasted Port Lincoln sardines, to pork cutlets with charred cabbage and kohlrabi remoulade. Share a jug of either the sangria on tap or the Yayo Sebastian — vermouth, orange-infused gin and lemon soda.

4

Pop into Avery & Arlo for stylish and comfortable women's wear that won't break the bank. Stocking pieces created by the shop's owner Shari Splatt — championing flowing, chic styles in simple colours and floral patterns — Avery & Arlo also has a big range of fashion from other local designers.

Plus, it has kids' clothes so you can dress your babe in the sweetest linen rompers from The Lullaby Club while you go casual in leopard print drop crotch pants and a print tee from Cartel & Willow, and slip into a pair of woven leather slides by Walnut Melbourne. There's also a range of delicate handmade pieces by local maker FinerRings Jewellery.

3

After success on the south coast of NSW, Home Thyme Melbourne opened its doors in Williamstown in 2018. Inside the cute store on Douglas Parade you'll find on trend homewares and gifts, with a focus on Australian designers, hidden treasures and affordable prices. This place doesn't take itself seriously, with the online store sorted into categories like 'soft stuff', 'scented stuff' and 'other stuff' — that casual vibe extends to friendly service and knowledgeable staff that are happy to help with any styling questions you might have.

The range in store is always changing, embracing the seasons with cute croquet sets, picnic baskets and beach pillows, and keeping it classic with stylish homewares staples like candles, flowers, ceramics, art and furniture.

2

Shopping for someone a little bit special? Is that special someone you? Fancy on Ferguson is a gift boutique, and the folks behind it certainly have an eye for elegant and beautiful brands. To start, you can freshen up your home with a lick of Jolie Paint and candles from Glasshouse. You can also browse Bodyography makeup and shimmery statement jewellery from Sybella, Carolee New York and Von Treskow. There are also fragrances from France and Italy, including perfume and body wash from Parfumerie Fragonard and Carthusia.

It also stocks a small range of women's fashion, favouring flowing, silky fabrics and timeless styles and colours. As well as the store's staple brands, the Williamstown shop gets into the full swing of the holiday season, so you'll find the softest toys for kids, elegant decorations, cute gifts from Little Pink Fox and bangles from The Mindful Company.

1

A good neighbourhood wine bar is arguably better than its inner city counterparts. Especially if you want to sample a few different varieties and walk home afterwards. In Williamstown, neon pink signage signals your local — but don't let the fluro mislead you. Lower West Side Wine Bar has a sophisticated and relaxed vibe inside — with hardwood high tables, leather stools and black fixtures, the focus here is on the wine. 

Australian producers are well represented, as are French and Italian vineyards, in keeping with the European influence of the bar snacks. Get down on Tuesday nights for a wine tasting, and pair it with a stacked cheese and charcuterie board.