DESIGN & STYLE
Where to Shop Like a Local In and Around Yarraville
Head west and discover bespoke men's jewellery, top independent booksellers, indoor greenery, fresh food and drinks, and designer fashion.
WHERE TO SHOP LIKE A LOCAL IN AND AROUND YARRAVILLE
in partnership with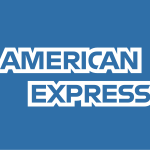 Head west and discover bespoke men's jewellery, top independent booksellers, indoor greenery, fresh food and drinks, and designer fashion.
Yarraville's status as a well-kept secret might be largely done and dusted, but that doesn't mean the area has lost the charm or community vibe that made it so special in the first place. Once you've grown tired of the same old spots on Brunswick or Chapel streets, head west and check out Yarraville's slew of cafes, boutiques and design stores, which will offer you something new during your next shopping trip.
To showcase the must-visit independent and family-run establishments making the west an area that can't be ignored, we've teamed up with American Express to bring you this handy guide so you can shop small in Yarraville. Making it even easier, all these small businesses will accept your American Express Card.
9

Tucked between the lively restaurants and bars of Yarraville Village, Lonni is the embodiment of everything owner and local resident Roselyn Moncrieff loves. Stocking a rich variety of Australian brands across fashion and lifestyle, Moncrieff has chosen everything inside herself, as she's gradually curated a selection of wares that she considers the best in the business. Featuring the likes of Rolla's Jeans, Assembly Label, Elka Collective and Zulu & Zephyr, Lonni has a keen focus on supporting local brands who also have a positive ethos. Spend some time between the shelves among the large collection of indoor plants, we're sure you'll find something you love.

Image: Immerse Creative.

8

Located within the famous art deco interior of the Sun Theatre, the Sun Bookshop is well-known in it's own right as one of Melbourne's top independent booksellers. Stocking everything from the latest fiction and biographies to a massive collection of art and photography books, the Sun Bookshop is a go-to when you're after some new reading material, even if you don't live in the area. Plus, if you have some precocious young readers in your life, The Younger Sun and its range of kids books is located just down the street.

7

Launched in 2012 as a one-stop online shop for those who love handmade gifts, indoor plants and kitsch accessories, Mosey's brick-and-mortar storefront sprung up in Yarraville just a year later. Having grown up in a home that was overflowing with plant life, Mosey founder Jan Margarson was inspired to start the business to offer those living in the inner city the chance to liven up their homes — even if they don't have a big backyard. Focusing on indoor plants, handmade ceramics and cute gifts, there are loads of acclaimed local and international designers showcased throughout this inner west jungle.

6

If you've paid a visit to any of Melbourne's most respected pubs over the last few years, there's a pretty good chance you've seen pints of Two Birds' beers being poured at a rapid rate. Founded by Jayne Lewis and Danielle Allen, Two Birds is Australia's first female-owned brewing company, which currently boasts a range of beers that go down just as well at the dinner table as they do at a weekend barbecue. The pair has made its nest in Spotswood back in 2014. It's here you'll find Two Birds' massive brewery bar and tasting room — and a kitchen pumping out delicious burgers, nachos and share plates — spread throughout a sprawling 900-square-metre warehouse.

Images: Simon Shiff.

5

Inspired by design greats like Dieter Rams and Ludwig Mies van der Rohe, Uniform Black is dedicated to producing one-off wedding bands for men. While your average wedding band tends to be pretty straightforward, that's not the case at Uniform Black, as buyers work closely alongside the craftspeople to choose the ring's shape, thickness and metal in a hands-on experience. The company's Seddon-based appointment-only showroom is housed within a 100-year-old ex-cricket bat factory, with all of its unique pieces made to fit on-site.

4

Every community needs a local grocer — and Yarraville residents definitely don't miss out. Plump Organic Grocery has been supplying the area with the freshest fruit and vegetables since 2002 and it continues to be one of the most popular shops in the Yarraville Village. People are more conscious than ever about where their food comes from, and Plump Organic Grocery always guarantees great quality produce from both wholesalers and a select group of farmers, and the store has a massive range of organic and bio-dynamic products. Plus, you can pick up everything from a bag of pasta to a block of chocolate, making it a very convenient stop on your way home from work.

3

Founded in 2007, Cornershop is another enduring landmark in Yarraville Village. Just across the way from the iconic Sun Theatre and Sun Bookshop, Cornershop is where you should head when you're seeking out the best coffee in the area, plus a fine slice of cake to nibble on. The cafe is dedicated to working with locals when it comes to just about everything on the menu. Many of the cakes and slices are provided by Cobb Lane, which operates just a few hundred metres away, while the meats are supplied by Andrew's of Yarraville, a longstanding local butcher. Meanwhile, in the retail space next door, Cornershop hosts pop-ups from talented creatives from the area.

2

You might have noticed that there's no shortage of healthy places to eat out in Melbourne. But few go above and beyond to ensure your wellbeing like Heal.Thy Self Co does. Alongside its tasty food and drink offering, it also provides guests with access to an in-house naturopath and massage therapist, so you can feel awesome all day long. On the menu, there are plenty of classics like smashed avo and pancakes, but Heal.Thy Self Co really stands out with specialities like okonomiyaki and super bowls, which are loaded with ethically-sourced vegetables and seeds.

1

Standard Issue is one of many hidden boutiques in the Yarraville area. Stocking a constantly updated range of fashion from an eclectic mix of Australian and international brands, the store is bursting with flashy garments and knick knacks that'll make for the perfect gift. Located on the corner of Anderson and Bunyiyong streets, Standard Issue sells east-meets-west designer fashion from Rabens Saloner, Assembly Label's beloved basics, distinctive and whimsical jewellery by Sydney-based Kirstin Ash, longstanding Australian cult label One Teaspoon, Suncoo Paris' chic French designs, and ethical clothing from Kowtow.