DESIGN & STYLE
New Buses with On-Board USB Charging Stations Are Now Rolling Around Melbourne
You can now take advantage of this (minor) modern convenience on a select number of inner city buses.
Self-driving cars and flying uber taxis may still be (at least) one year off, but Melburnians can now take advantage of one minor modern convenience on a select number of city buses. The first 18 buses in a new fleet has hit Melbourne roads this week — and, among other features, they have on-board USB charging stations.
Passengers on inner north and eastern suburb routes — including Fitzroy North, Carlton, Kew, Port Melbourne and Altona North — will be among the first to try out these fancy new rides. On the new buses, ports with two USB charging points are located at every double seat, as well as at the back, so there are around 30 ports all up.
Which means, if you're travelling on one of these bus lines, you can finally say goodbye to dying phones on your commute home or after a late night out. It's a small win, but a win nonetheless.
Other features on board these new fully accessible buses include low floors, more priority seating and "improved CCTV capabilities". The charging stations are, of course, the cherry on top.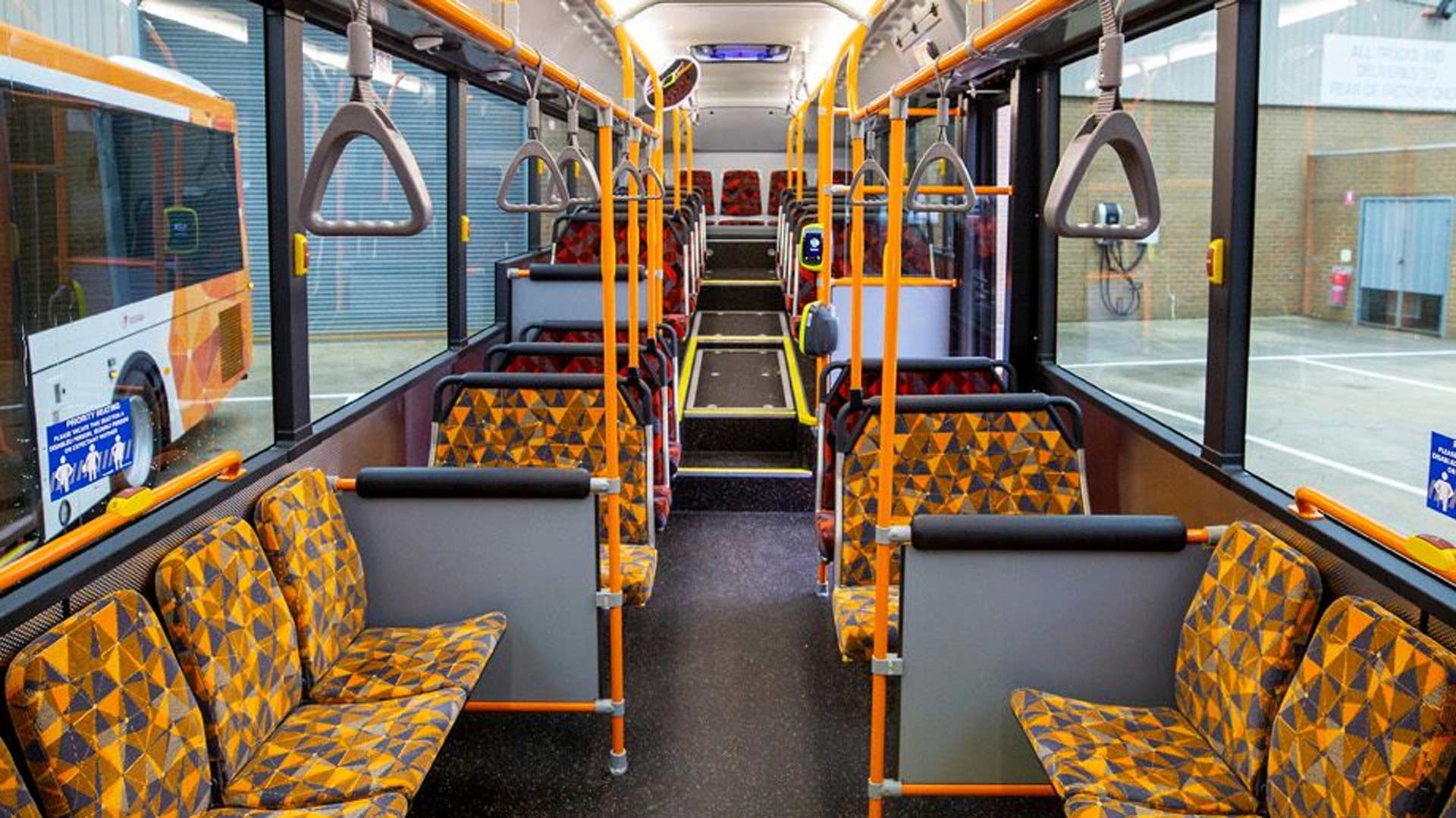 The new fleet, which will replace some of the city's oldest buses, is part of a $16 million order by the Victorian Government — and the biggest replacement order in over 25 years — and one facet of the Government's commitment to delivering heaps more trains, trams and buses. It has also pledged $2.3 billion towards new metropolitan trains and $848.5 million for new regional trains, plus 100 new accessible E-Class trams.
A full fleet of hybrid buses are also in the process of being released, with all 50 buses expected on the road by 2022. They will be reducing emissions between Wyndham, Oakleigh and Sunshine.
For those who are not located in the inner north or eastern suburbs, the full, 100-strong fleet of buses with charging facilities is set to be on the road by July 2020 — so expect this perk to become a regular facet across our city before too long.
The first buses of the new fleet (with charing facilities) are currently rolling around Fitzroy North, Carlton, Kew, Port Melbourne and Altona North.
Published on July 19, 2019 by Marissa Ciampi