DESIGN & STYLE
German Supermarket Giant Kaufland Has Plans to Open 14 Huge Victorian Stores
The chain now has five confirmed local stores in the works, with another nine up for approval.
A battle of the supermarkets looks set to blow up in Victoria as German retail giant Kaufland announces plans to open a whole swag of new stores across the southern state. Earlier this year, the chain revealed plans to drop a cool $459 million in initial investment on its first three Aussie stores, to be built in Dandenong, Chirnside Park and Epping.
Now, Kaufland seems set on statewide supermarket domination, announcing two more confirmed stores in Oakleigh South and Coolaroo, with another nine Victorian sites still up for approval. The proposed locations include Coburg North, Narre Warren, Geelong, Bendigo, Pakenham, Braybrook, Lyndhurst, South Morang and Warrnambool. If it all gets the green light, the company would be dropping over half a billion dollars into Victoria alone.
Launched in 1984 and now with 1200 European stores to its name, Kaufland is owned by the Schwarz Group — the world's fourth largest retailer. All of this plus its quick Aussie expansion means Kaufland could be a real threat to local retailers like Coles and Woolworths.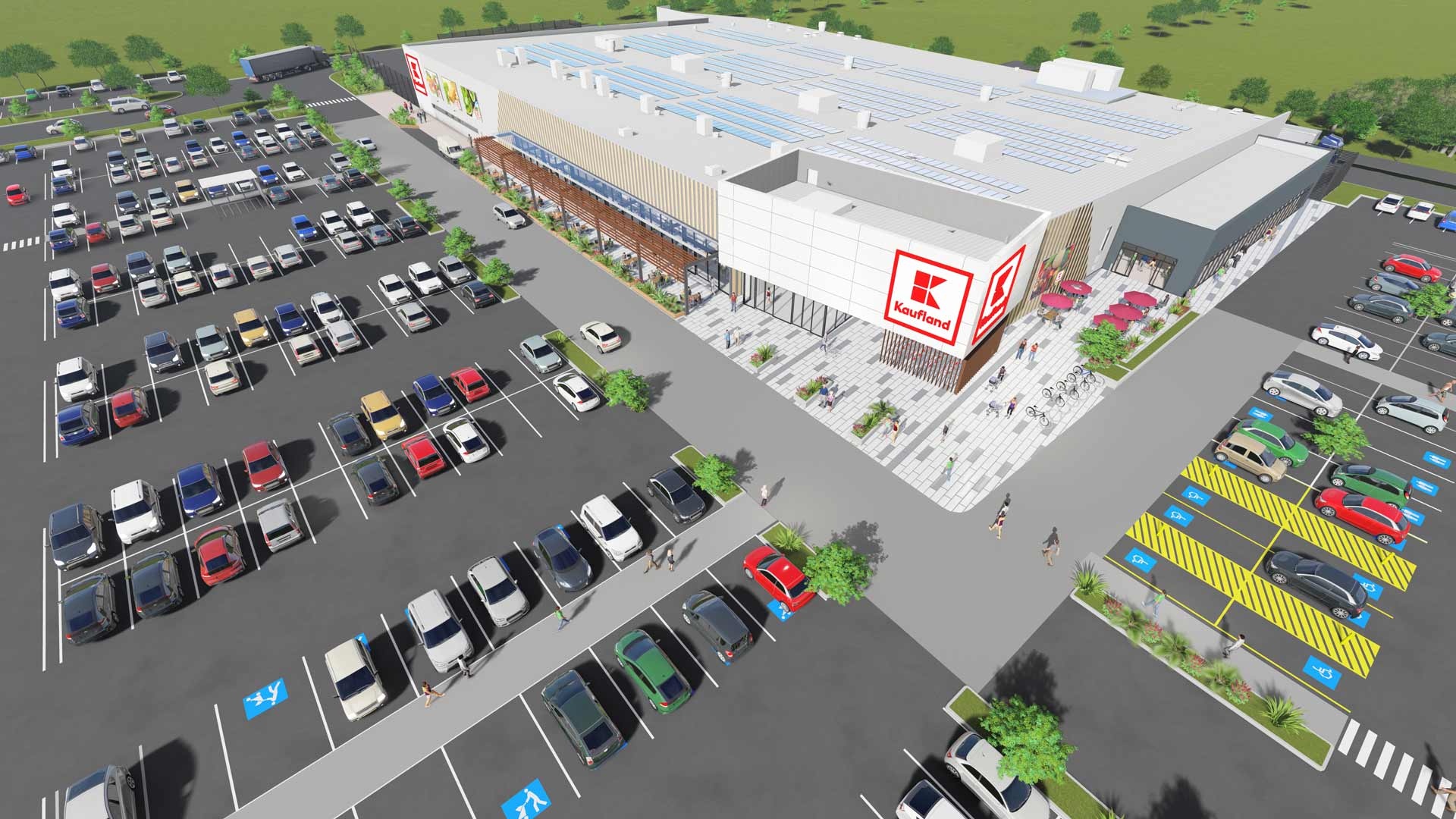 Each Kaufland Australia site is pegged to be around 4000 square metres, featuring its own onsite butcher, bakery and bottle shop, and an assortment of adjacent small businesses — think, nail salons, sushi bars and cafes. Construction has already kicked off on the Dandenong store and a state-of-the-art distribution centre up in Mickleham. Clocking in at around 115,000 square metres — or the size of six MCGs — this latter building is set to be the largest of its kind in Australia.
Victoria's not the only state Kaufland has its sights set on, either — the company has plans to open sites in Morayfield, Toowoomba and the Gold Coast in Queensland.
Kaufland's schtick is offering a wide choice of Aussie produce, along with well-known brands and a new high-quality signature range, all at competitive prices.
Kauflands are slated to open at Epping, Chirnside Park, Dandenong, Oakleigh South and Coolaroo. With nine more Victorian sites pending approval. We'll let you know as soon as dates are announced.
Published on August 29, 2019 by Libby Curran