DESIGN & STYLE
The Designs for Melbourne's New Metro Tunnel Have Been Revealed
Take a look at the five new train stations that will be added to the city's rail network.
Last year the State Government announced some ambitious (and unprecedented) plans to expand Melbourne's rail network — ones that we were, admittedly, unsure whether to get too excited about. But it's happening. The long-debated $11 billion Metro Tunnel project has been funded and the Andrews Government has just revealed who will design and build the project, along with a first look at what it will all look like.
Just to catch you up, the Metro Tunnel will see two new nine-kilometre twin tunnels and five underground train stations added to Melbourne's inner city. These new stations will be located in Parkville, North Melbourne, CBD North, CBD South and the Domain, and create a new path into the city that doesn't rely on (but connects to) the City Loop. The idea is that it will ease congestion in the City Loop and allow more trains to be getting in and out of the city.
In a media release published yesterday, the Andrews Government announced that, after an extensive tender process, they've created the Cross Yarra Partnership to build and design the tunnel and stations. This partnership will involve a number of companies, led by Lendlease Engineering, John Holland, Bouygues Construction and Capella Capital.
Along with the announcement, the first station designs have been been revealed too. They look a hell of a lot different to the inside of Melbourne Central, with first renders showing a preference for arches and what most underground stations lack: natural light. At street level, some of the new stations will also add public space. Here's a quick look at the five stations.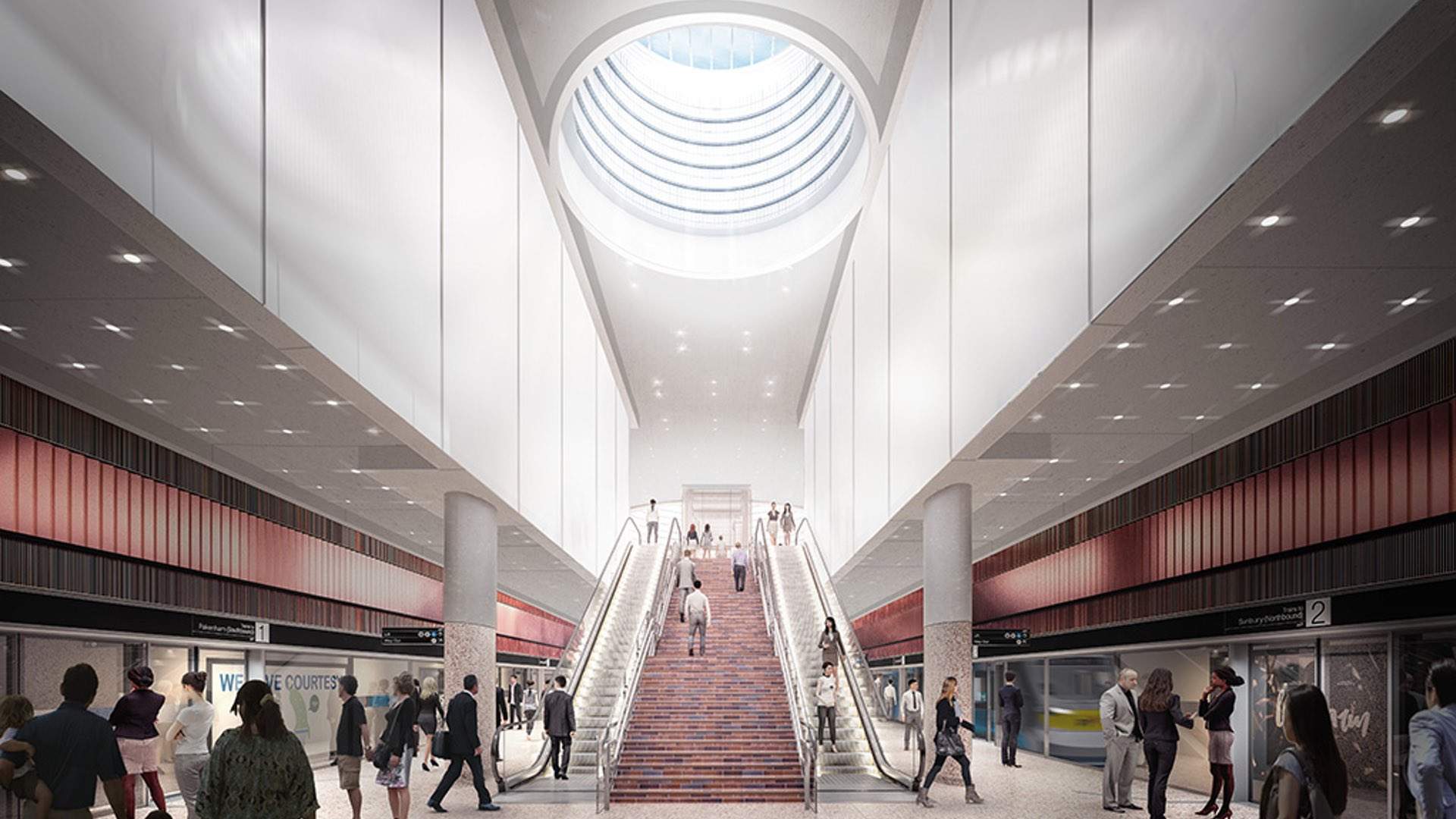 ARDEN
If you're travelling via Footscray, you'll bypass North Melbourne to get onto the Metro Tunnel, and this will be your first stop. This new station will be located in the largely industrial area of North Melbourne on Laurens Street and will service the growing residential population there. Plans for Arden show lots of natural light and bike parking at street level.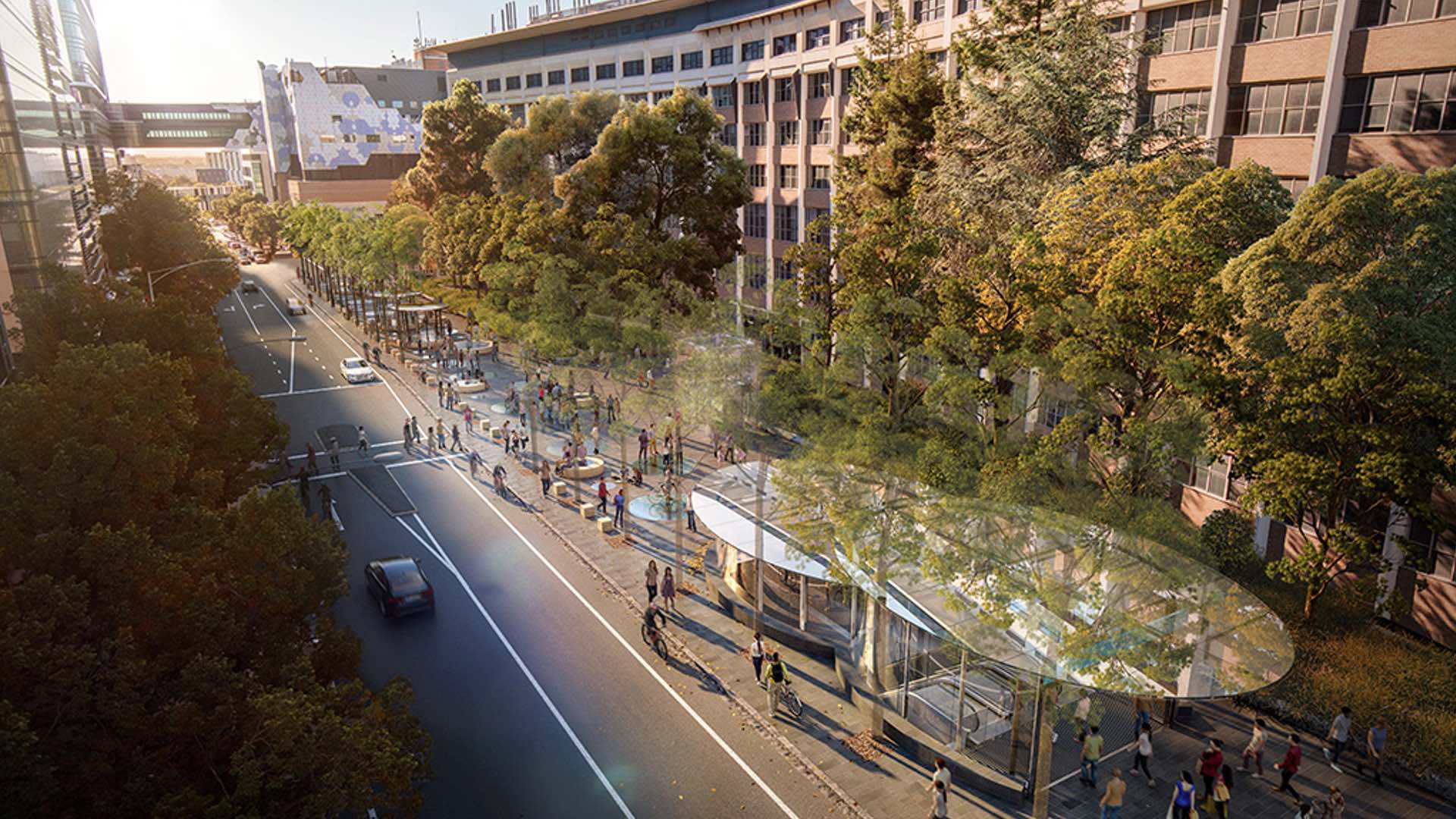 PARKVILLE
This station will provide an easy connection to the Royal Melbourne, Children's and Women's Hospitals, as well the University of Melbourne — at present, people looking to get here either have to get a bus from North Melbourne Station or a tram from the CBD. Parkville Station will sit on Grattan Street.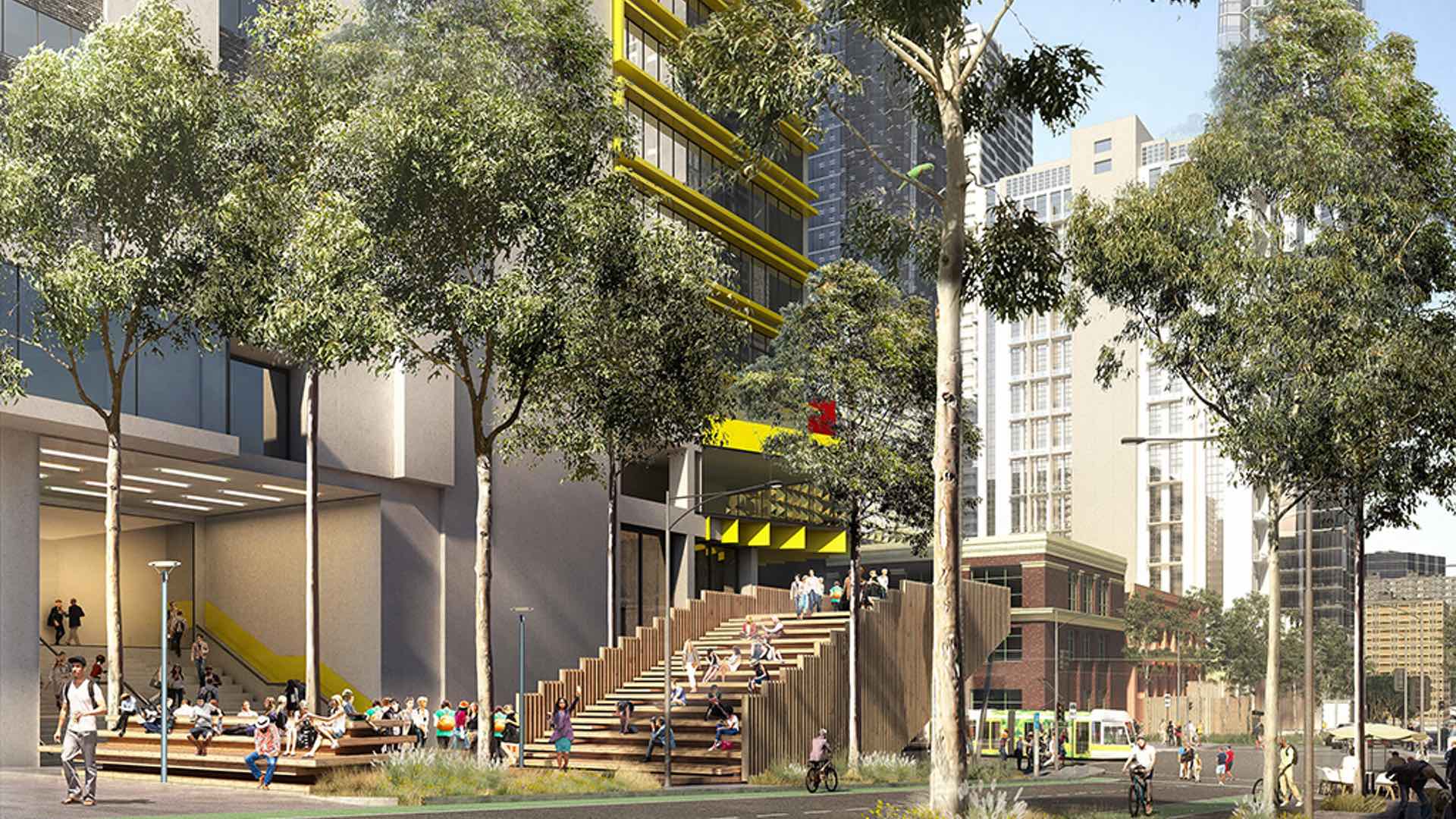 CBD NORTH
Located at the north-end of Latrobe Street, this new station will provide an alternative for Melbourne Central, but will still be linked via underground walkways if you do need to change lines. The new entrance at Franklin Street will also include this new green space.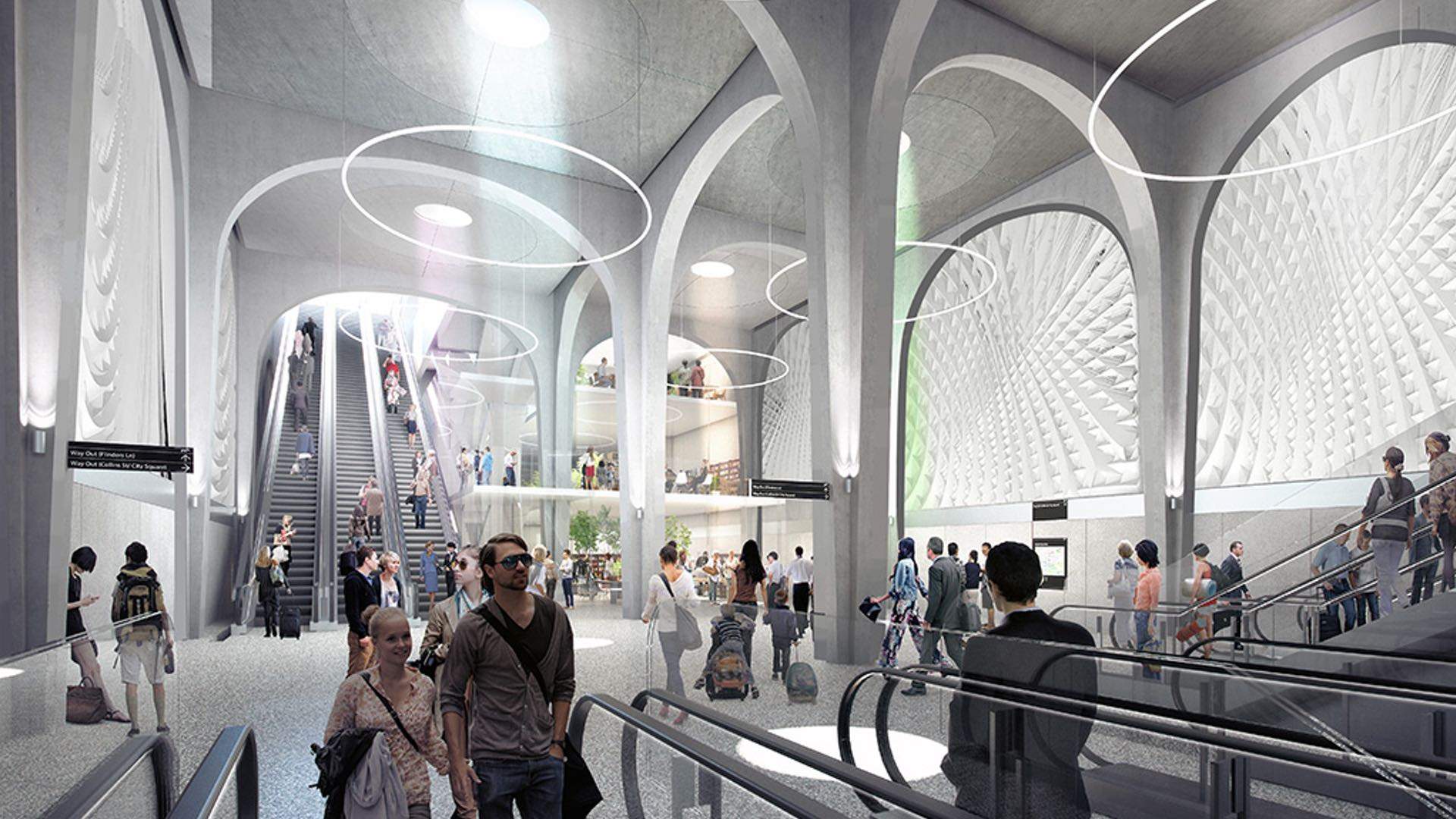 CBD SOUTH
CBD South Station will be located just near Flinders Street Station, and you'll be able to access it from City Square, Federation Square, Swanston Street and the Degraves Street underpass. If you need to access Flinders Street Station, you'll apparently be able to do so through an underground connection. Lots of white arches planned for this one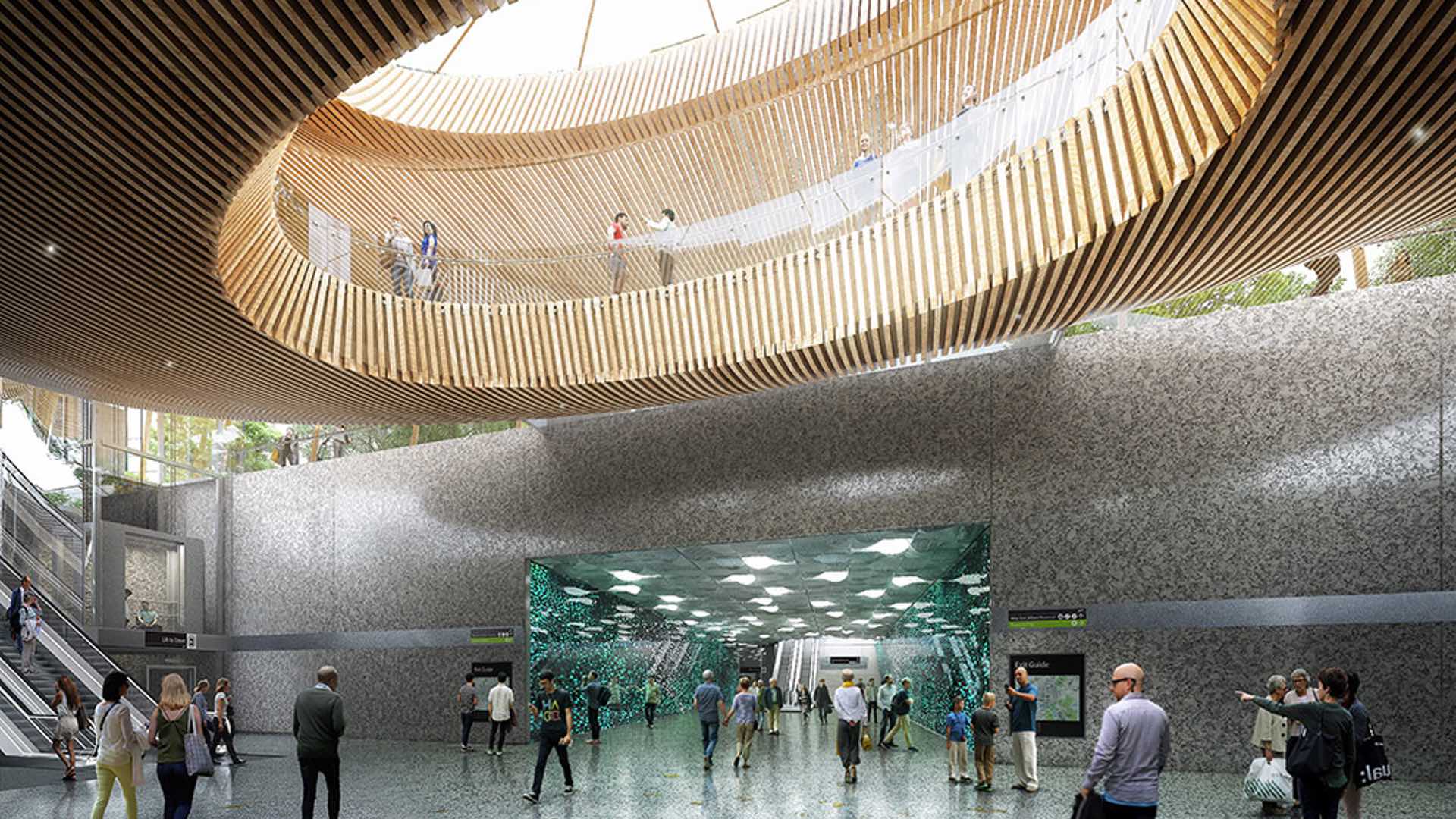 DOMAIN
This station will be a gamechanger for anyone who currently has to deal with the mayhem that is changing trams at Domain Interchange. And all with a floating timber canopy on top of it. Trains from here will continue to Pakenham and Cranbourne.
Construction on all this is expected to begin next year and the target completion date is 2026. We'll keep you updated on any new plans for the Metro Tunnel.
Images: Metro Tunnel.
Published on July 17, 2017 by Lauren Vadnjal