FOOD & DRINK
The Ten Best Markets in Melbourne
Spend your Saturday shopping for produce and your Sunday sifting for hidden treasure.
The Ten Best Markets in Melbourne
Spend your Saturday shopping for produce and your Sunday sifting for hidden treasure.
Ah, markets. Vintage clothes like your granny used to wear. Fresh, ripe and delicious farmers' market produce. Sweets and treats and deep fried creations. The contents of someone's garage spilled onto a rug. Original Tupperware in almost as good as new nick. Exotic fruits and veggies that you're not sure whether to eat or to adopt as a pet. Artist creations and handmade wares.
If you're sick of massive supermarket chains, retail garb and generic fluorescent-lit shopping centres, why not take an easy Saturday or Sunday stroll to one of Melbourne's best markets? As well as treating yourself to one-of-a-kind purchases you can feel warm and fuzzy for supporting local. Take your own enviro-bags and containers and you can add eco-warrior to the list.
Self-described as the 'food lovers market', the oldest continuous running market in Australia is your go-to place for gourmet delights and fresh, heritage fruit and vegetables, local fish and meat. While the marketplace is open during the week, the real bargains are on Saturday after 3pm when $1 bags of fruit and veg are up for grabs. The market also hosts regular demonstrations and food festivals, celebrating delicious edibles like cheese, chocolate, sausages and more. 
When? Every Tuesday, Thursday, Friday and Saturday from 7am, and Sunday from 10am. 
For 150 years now, South Melbourne Market has been an integral part of the fabric of Melbourne's food culture. It's not only a very pleasant place to pick up fresh produce and top-notch seafood, but it's also a go-to for morning flat whites, afternoon pastries and paella at night. Like Prahran Market, this is a market for all things food — once you've visited the green grocers and downed a dozen oysters, grab some gozleme, get a takeaway coffee and doughnut from Clement Coffee and then wander through the surrounding South Melbourne shops.
When? Every Wednesday, Friday, Saturday and Sunday from 8am.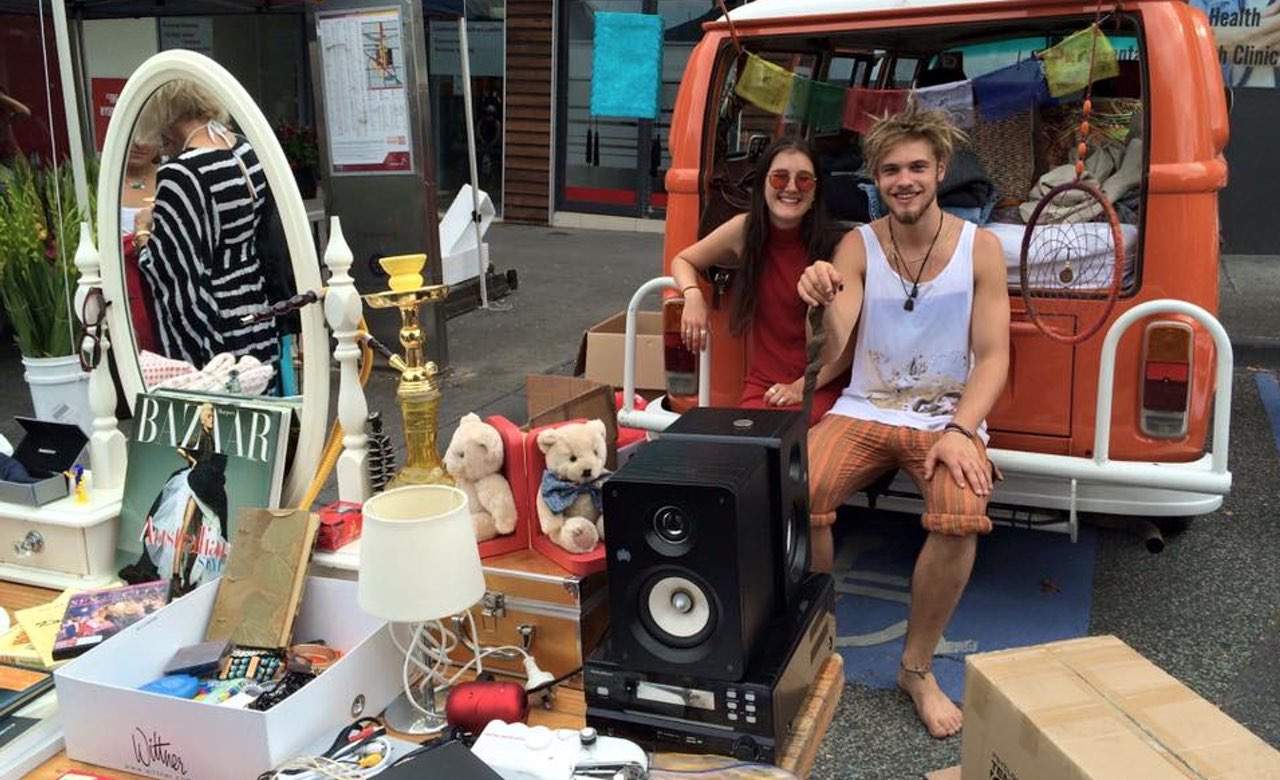 In the leafy green eastern suburbs is the crème de la crème of secondhand clothing markets — with plenty of other bits and bobs to please the general market-goer too. Everyone's budget is catered for here. For a couple of coins you can pick up some snazzy threads with folk shedding their bulging closets, or you could invest in some designer fur jackets. Antique homewares, succulents, heavenly scented soaps and body lotions and even well-thumbed books are all up for grabs to the best haggler. All of which can be enjoyed with the background music of a warbling busker.
When? Every Sunday from 6.30am.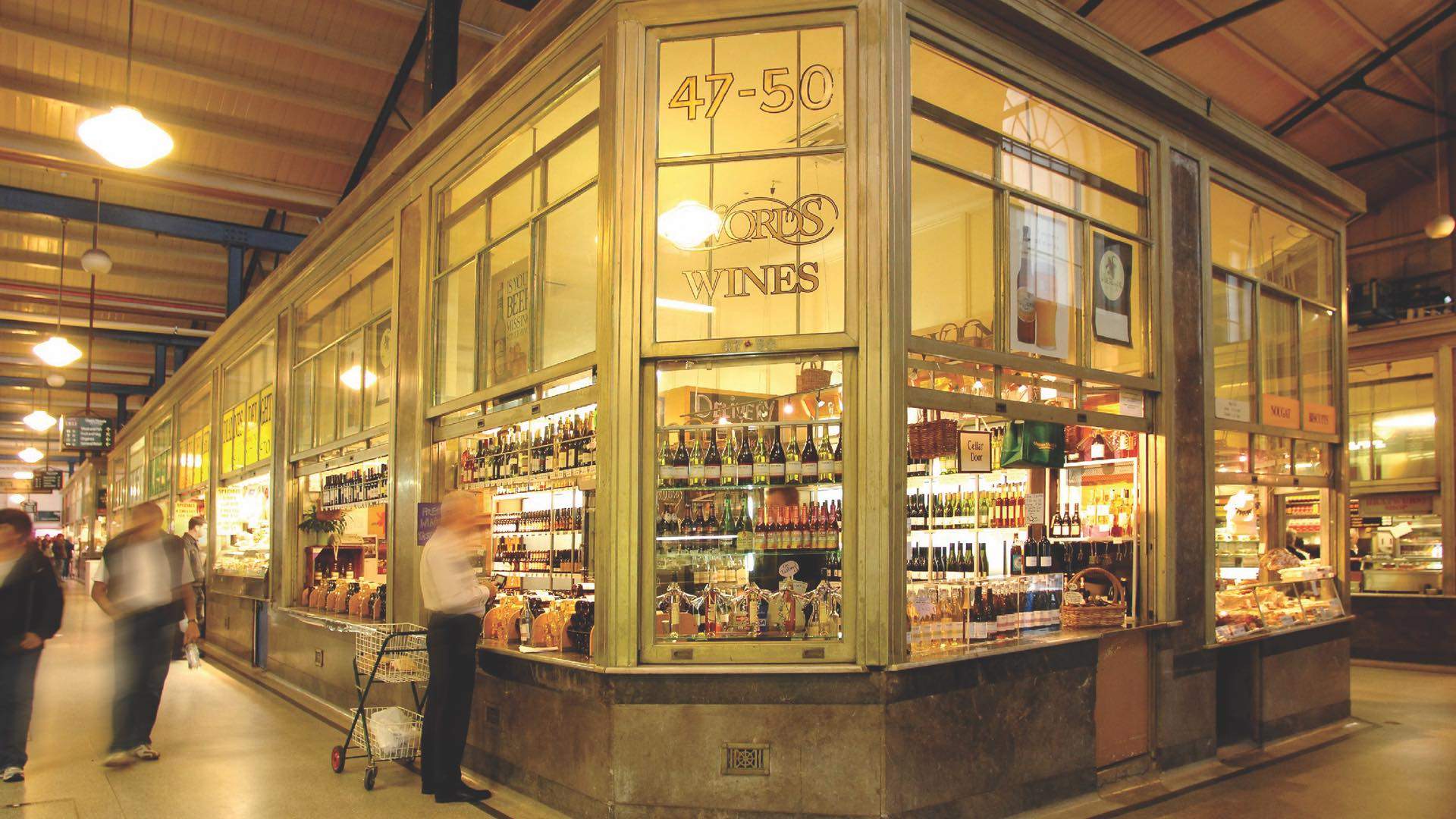 When you say Melbourne market it's impossible to not to think of the most royal of all: the Queen Victoria Market. With 600 retailers sprawling across the centre of the city, it is a historical landmark, major tourist attraction and place of many happy people eating hot jam doughnuts from the van that's been parked there for eternity. While food is what it does best across the deli hall, meat hall and fruit and veg centre, there's also plenty of other general merchandise worth browsing,] — especially if you're after a cheap leather belt. The market is at its carnival peak on Sundays.
When? Every Tuesday, Thursday, Friday and Saturday from 6am, and Sunday from 9am.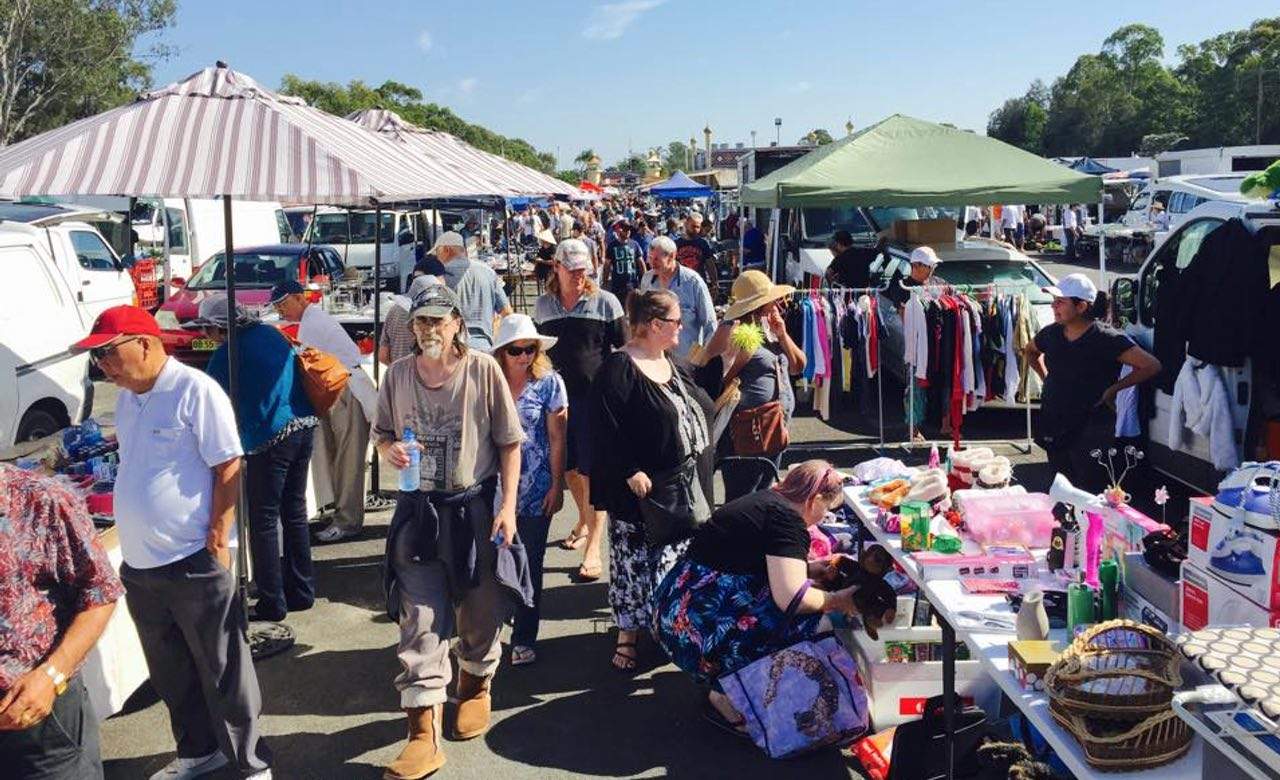 Like the name suggests, this market is for people who aren't afraid to roll up their sleeves and sort through another person's gear spilled out on a rug. Expect everything from toys, games, clothes, jewellery, homewares, records, plants and more. If you're excited by the prospect of finding a hidden gem (and actually willing to work for it) this mass Sunday garage sale at the Coburg Drive-In is for you.
When? Every Sunday from 8am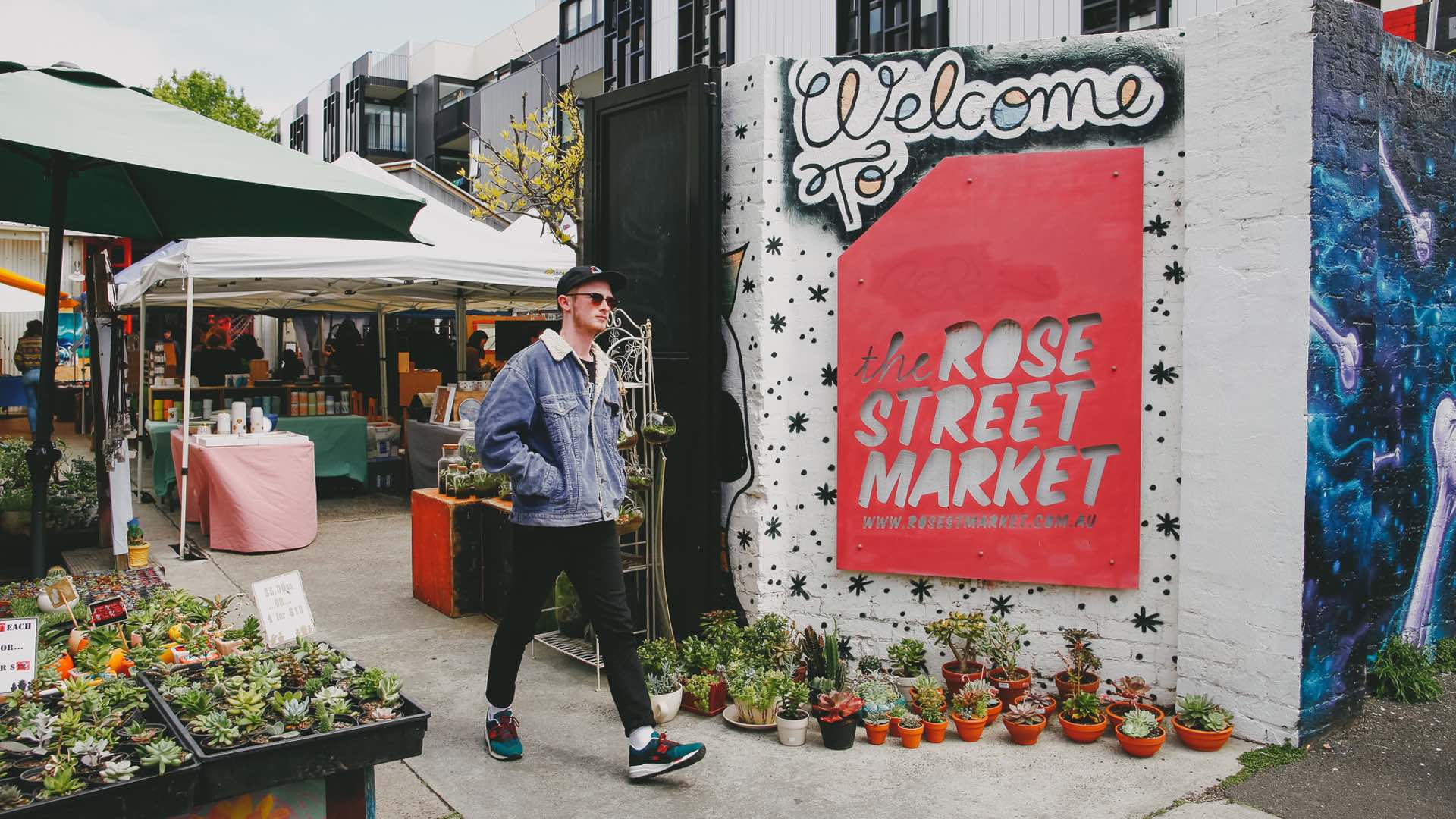 On every weekend, you'l be constantly impressed by the emerging creative talent of Melbourne at this Fitzroy market — and you can support them by buying some of their creations. This well-known market in Rose Street is where you can pick up one-of-a-kind artworks, fashion items, collectables, hand-bound books, screen prints and more. And after you're all marketed-out, have coffee or brunch in one of the many fine eateries nearby.
When? Every Saturday and Sunday from 11am.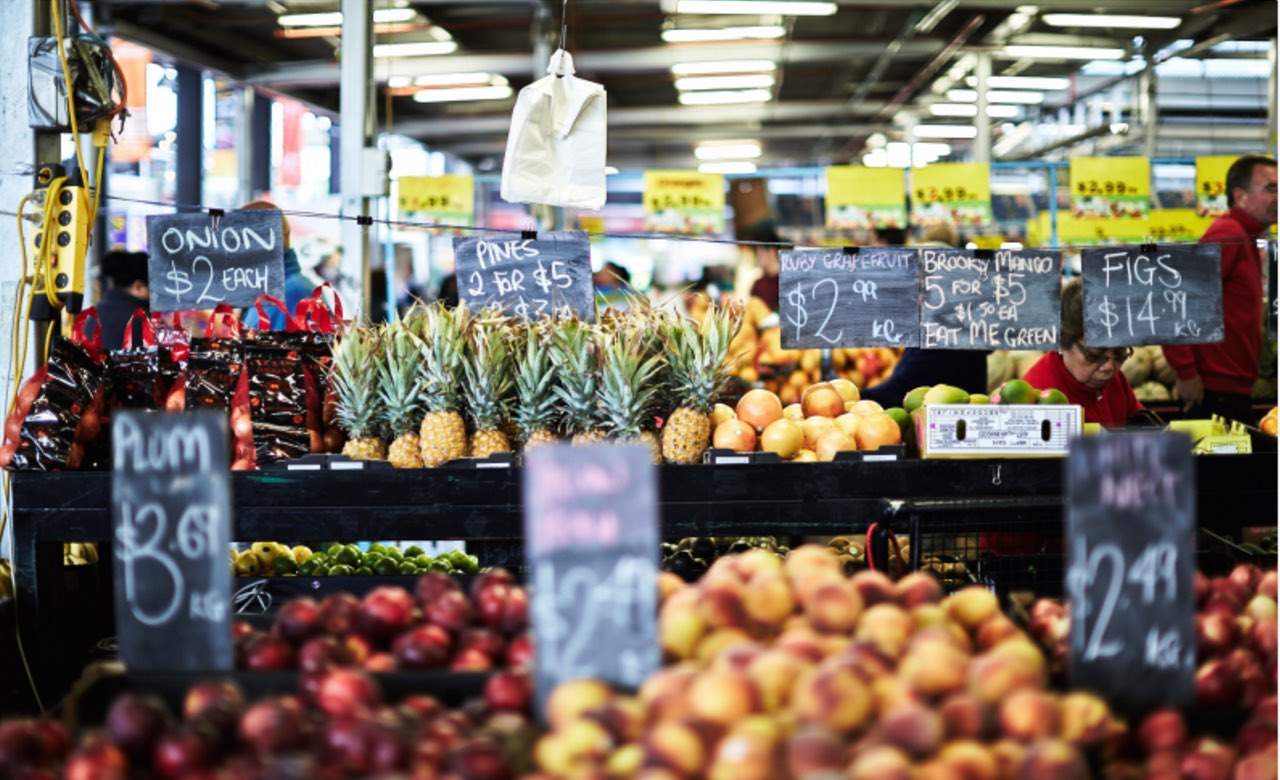 Ever been shopping for the ingredients for a delicious exotic dish at a supermarket and come up short with finding all you need? With 150 nationalities spread across 200 traders, the Dandenong Market is a multicultural melting pot that will have all your shopping needs — and most unique and hard to find ingredients — sorted in one place. It's a paradise for any food lover looking to find old favourite flavours or try something completely new, and there are also plenty of other stores worth a look-in too.
When? Every Tuesday, Friday and Saturday from 7am, and Sunday from 10am. 
If you fancy taking a drive down the Peninsula, you may find yourself impressed and charmed by 300 creative stallholders at the Red Hill Market. Running since 1975, this market has developed a community-like hub for all things crafty and homemade, from dog beds to jewellery to delicate woodwork. The food is also pretty great — try the Red Hill Roast gourmet coffee and lightly battered seafood from The Flying Calamari Brothers.
When? First Saturday of each month from 8am.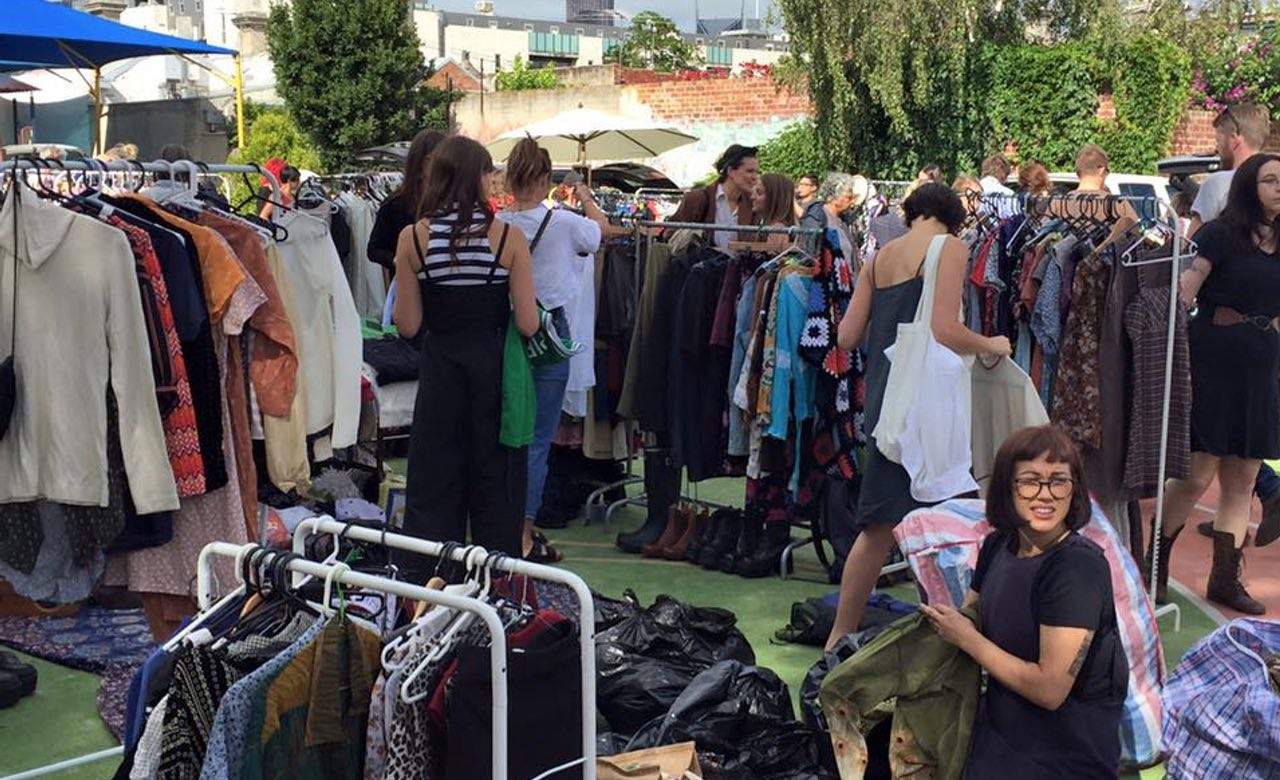 With a friendly atmosphere and good mix of homewares, clothing, jewellery, artisan designs and more, this local community-run gathering is a quiet market of 65 stalls. But however tiny it may be, it has a big heart, and raises funds for many organisations and charities. If you prefer smaller crowds to browse the makeshift aisles, you'll find plenty of space here, with all the regular options of delicious food available. 
When? Every third Saturday of the month from 10am. 
Tucked away off Bridge Road, this little Richmond street comes alive every Saturday morning with lively producers selling fruit and veg, artisans baked goods, free-range eggs, organics, seafood and meat, and the best homemade peanut butter you've ever had in your life. Arrive early to beat the crowds — and make sure to bring your own bags as this little market is plastic-bag free.
When? Every Saturday from 7am.
Top image: The Rose Street Market. 
Published on April 19, 2016 by Shannon McKeogh