DESIGN & STYLE
The World's Most Magnificent Vertical Gardens
Simply rotating traditional gardens by 90° can completely transform their purpose, possibilities and magnificence...
Traditional horizontal gardens are a fantastic aesthetically pleasing addition to any house, park or natural area. Yet by simply rotating these gardens 90° to make them vertical, their purpose, possibilities and magnificence can completely and utterly transform.
Vertical gardens are a recent craze, which are taking the world by storm. Gardens on museum walls, on the outside of buildings, in shopping centres or as feature pieces are popping up in almost every major city of the globe.  Aside from adding a wonderful visual and organic element to the concrete shackles of urban centres, vertical gardens also offer a host of environmental benefits.
Adding a vertical garden to any space can help improve air quality and respiratory functions, keep the air cool and humidity comfortable through the process of transpiration, reduce harmful levels of CO2 and provide natural insulation and acoustic absorption; not to mention the instinctive elated sensation humans feel when in close proximity to plant life, called biophilia.
Here are ten of the most beautiful, useful and impressive vertical gardens from around the world that will make even the most elaborate horizontal garden look boring and mundane.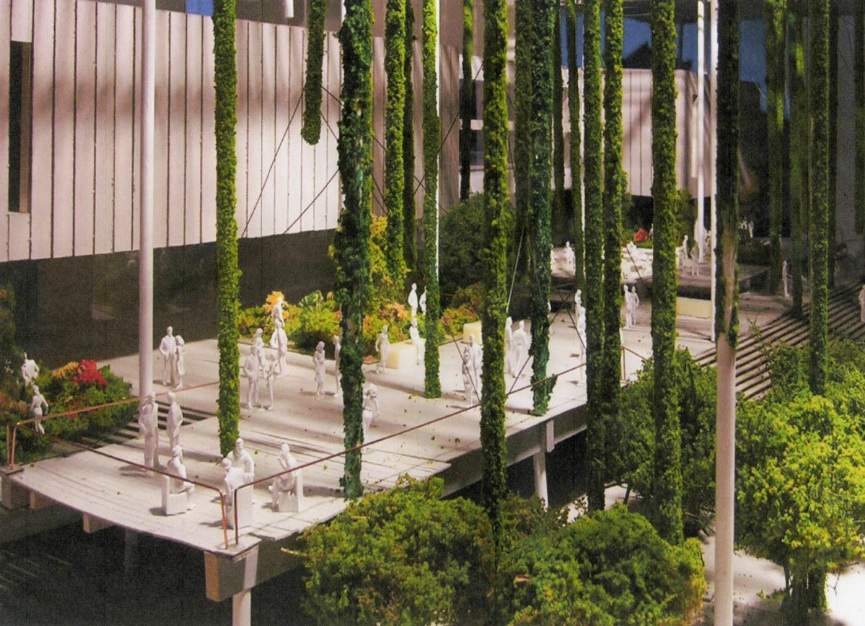 Patrick Blanc is the world's most renowned vertical garden specialist and his incredible creations have spread like wildfire across the globe. With his designs appearing in every continent, and his recent publication, 'The Vertical Garden: from Nature to the Cities' being widely acknowledged as the expert book on this new trend, you simply can't go past Blanc's inspired works of art. This amazing garden from the Miami Art Museum is one of Blanc's projects, designed together with Herzog & De Meuron. Who needs the Hanging Gardens of Babylon when we have our own hanging gardens of Miami?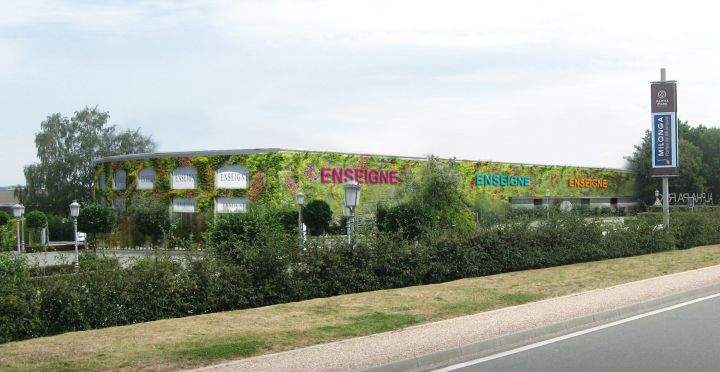 At 2,000m², the Alpha Park II Les Clayes sous Bois just West of Paris will become the largest vegetal facade in the world. The shopping centre is being reopened sometime this month with its new organic coating of various plants and flowers.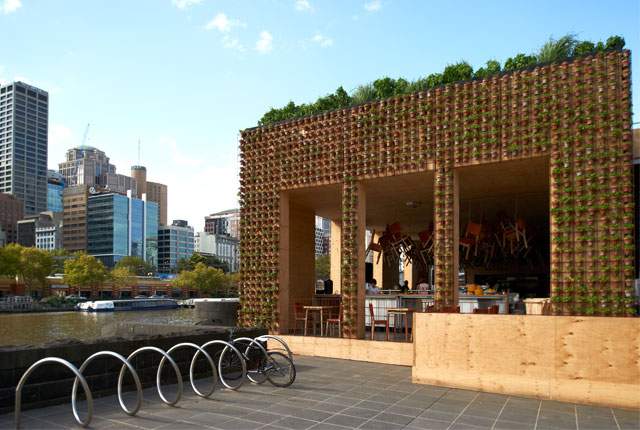 Joost Vertical Gardens are an up-and-coming business in Australia, which specialises in living walls and columns. Their vertical gardens have appeared in art exhibitions, sculptural installations and high-end architectural fitouts, highlighting their aesthetic value and practical purpose. Through popular demand, Joost's unique designs are now available online and by consultation for restaurants and both domestic and commercial spaces.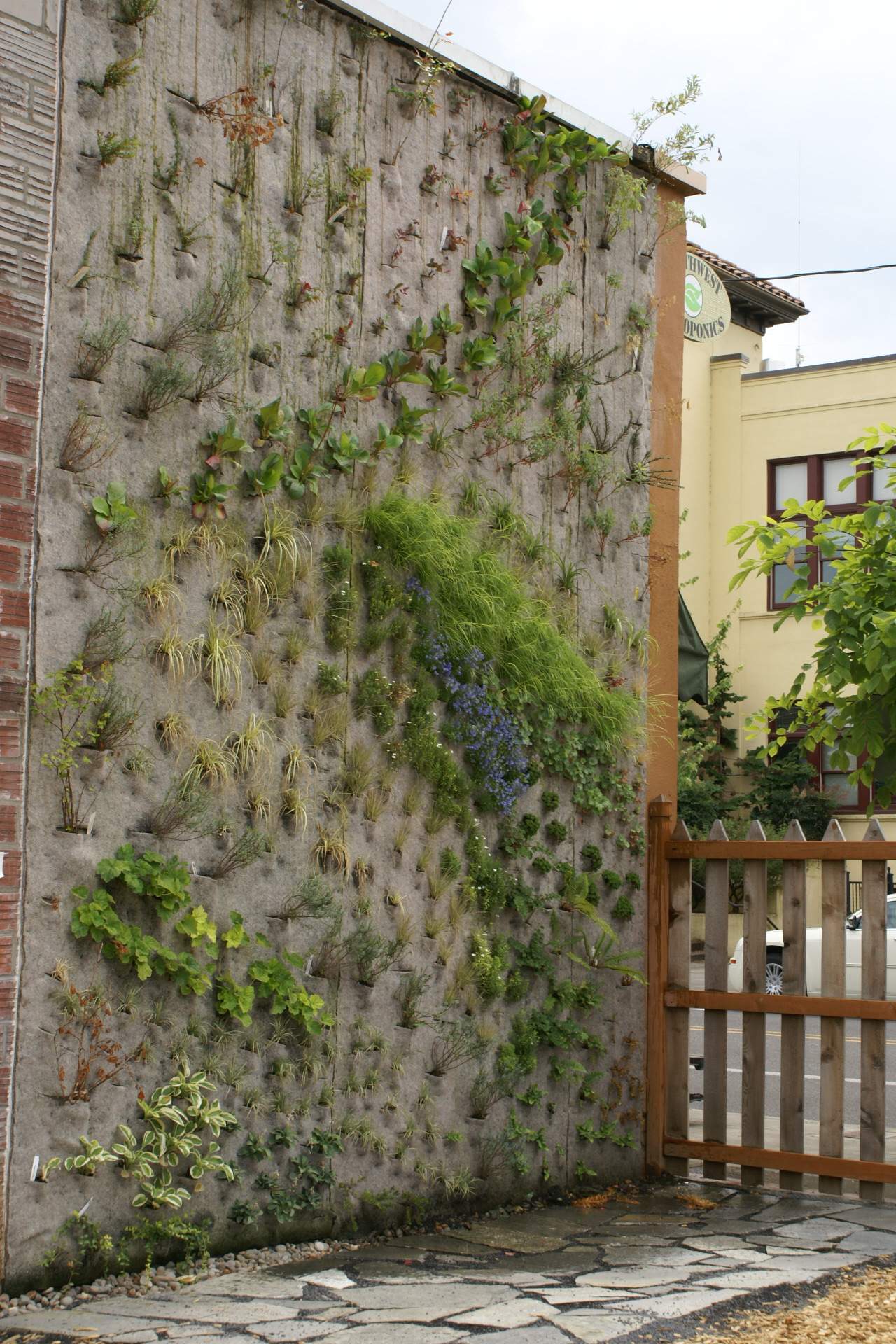 Philip and Vicki Yates set up the Vertical Garden Institute in 2007 after witnessing the awe of Blanc's huge vertical garden in Spain. They wanted to promote vertical gardens through sales, research, education and the development of vertical garden partnerships throughout the globe. This vertical art garden was released in July 2010.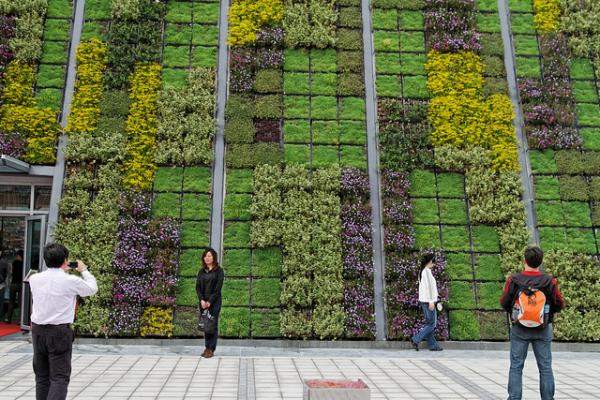 Another stunning design from Patrick Blanc, this garden wall in Berlin is a beautiful and eco-friendly addition to the city's streets. Increased temperatures in cities can partially be attributed to the absorption of heat by concrete buildings and roads. However, the natural processes of transpiration in  plants ensures that they never go 5°C above the atmospheric temperature, thus helping to keep the urban area cooler.

This feature wall in the capital of Spain is a magnificent piece of natural artistry that provides a perfect place for tourists and locals alike to marvel at. The building was a former power plant built in 1899 and a rare example of industrial architecture in the old part of the city. The vertical garden is another design from Patrick Blanc and reaches four stories high, with over 15,000 plants from over 250 species.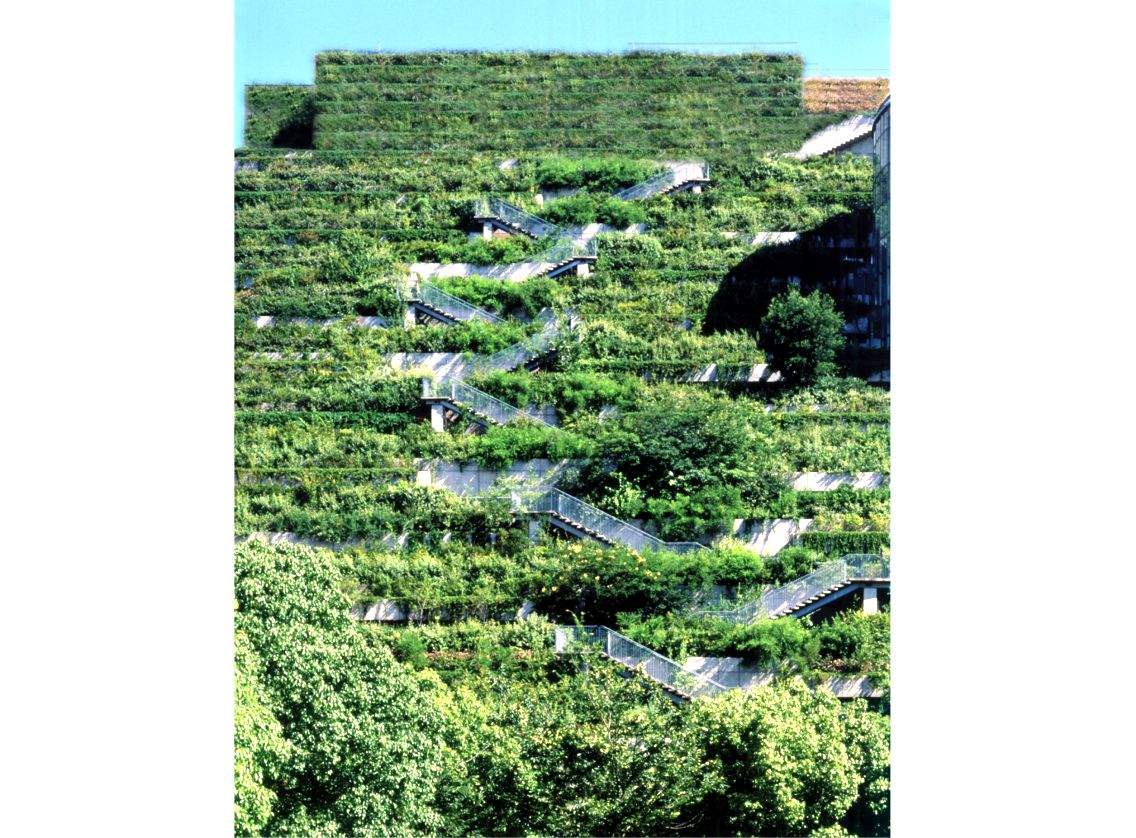 This 15-stepped terrace was shifted from a 10,000m² park in the city centre of Tokyo by US architect, Emilio Ambesz. To stand out from other city park areas, Ambesz opted instead for a garden resembling a mountain, culminating in a belvedere, which offers magnificent views of the harbour. The building is 14 floors above ground and 4 below, making it one of the largest vertical gardens in the group.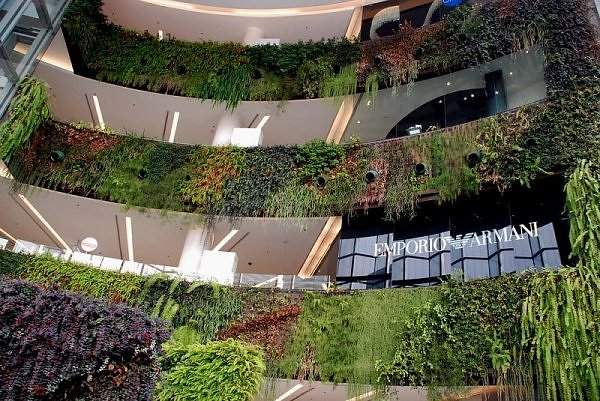 The vertical garden craze has also reached Thailand, with this example of beautiful plants lining the balconies of the Siam Paragon Shopping Centre in Bangkok. Gardens appear not only in this courtyard of the shopping mall but they also decorate the elevator shaft as well as even some of the shopping booths.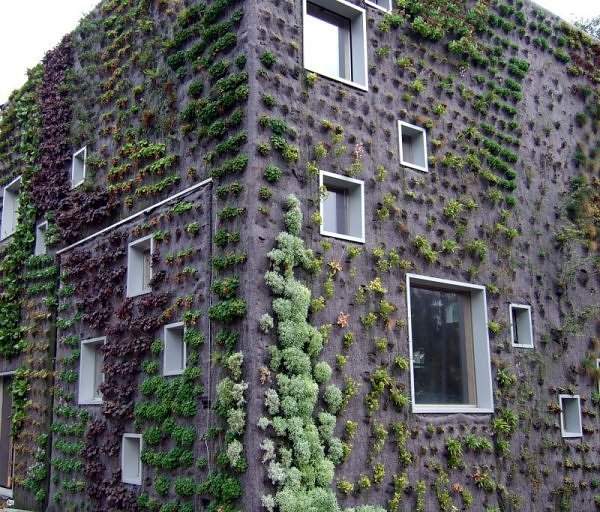 Rather than being concrete, this colourful wall is made up of a thin layer of felt and rock wool material. To keep the vertical garden alive and vibrant, it also has water pumping through the material. This Dutch house is a perfect example of how easy it is to spice up any building with some floral flair.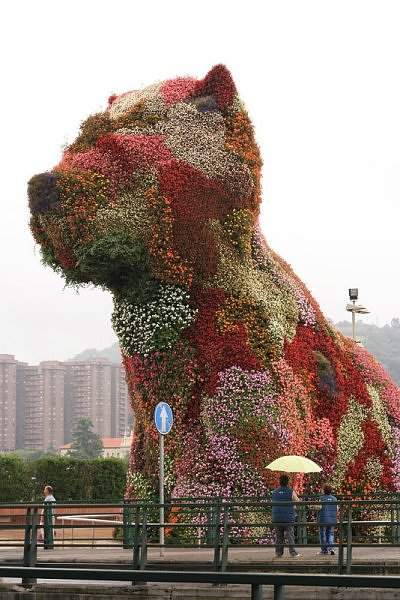 Outside the Guggenheim Art Museum in Bilbao, Spain, one would find a giant 43-foot tall 'plant puppy' made out of a steel substructure and an array of colourful vegetation. Jeff Koons created this cute and vibrant vertical garden masterpiece in the mid-1990s and we just couldn't go past this impressive creation. Especially since it made its own notable visit to the lawns of Sydney's MCA in 1995.

Published on September 14, 2012 by Greta Mayr